<![CDATA[
Road to California welcomes quilters from all over the world to attend its conference. Meet these Latina quilters who cross international borders each year to broaden their quilting experience.  
For the past three years, Perla Cabanillas (Mexico), and Carolin Menendez (Puerto Rico) and Susan Labounty (Cypress, California), have chosen Road to California as their destination spot to renew their friendship and support their love of quilting. 
The three originally met through their church. They became friends when Susan taught a quilting class that  Carolin and Perla joined. For six years, they met on Thursdays at Sue's home to quilt. 
Susan has been quilting for the past 10 years. She first learned to quilt along with her neighbor at a quilt store near their house.  Carolin began quilting 13 years ago. She first learned to sew in school in Austin, Texas. Perla credits Carolin for introducing her to quilting. Carolin had invited Perla to attend Susan's class and helped Perla buy the fabric for her first project. 
Why do they love meeting up at Road? "Nothing compares to Road," stated Carolin. "I like how the show combines old traditions with modern approaches." Added Perla, "I love seeing all the modern quilting."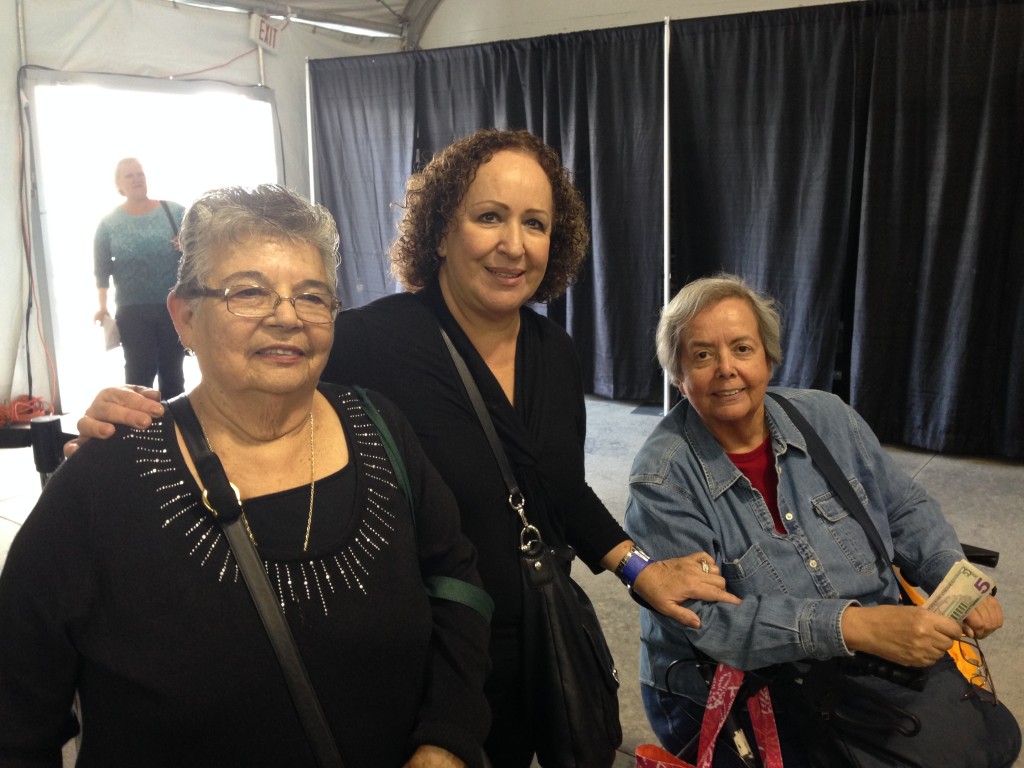 You might be aware that tour buses come from all over the country to bring excited quilters to Road to California. But did you know there is a tour bus that brings quilters from across the border?  Three friends from Tijuana, Mexico, made the journey by tour bus to attend Road for one very full day.    
Maria has been quilting for the past 10 years. She and Tere have made the trip to Road from Tijuana for the past 5 years. In 2014, they invited another quilting friend, Antonia to join them. 
Why come all the way from Tijuana for just one day? Says Maria, "I do hand quilting and Road has good materials for me to use."  Antonia thought everything at Road was "very beautiful."    
While only Maria spoke some English, the three did not feel that their language barrier created any problems. After all, a love for making and appreciating magnificent quilts knows no boundaries.   
How far will you travel to attend Road to California's 20th Anniversary Show January 21-25,2015?  
]]>