<![CDATA[
Road to California is a family owned business.
Bought in 1991 by Carolyn Reese, she added the quilt show four years later.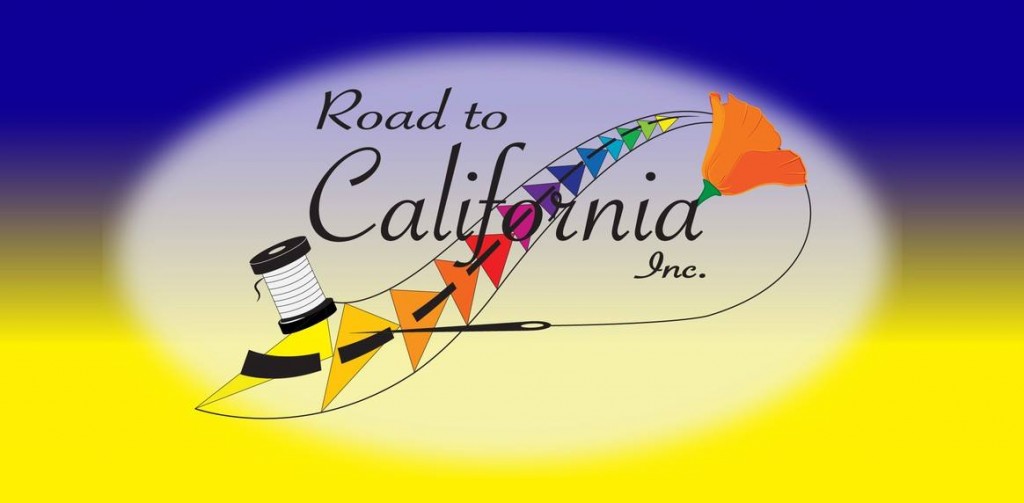 Carolyn's three sons and their families have helped out with Road from the very beginning. Oldest son Mike is the financial officer. Middle son Dave provides the technical assistance; he is the one who designed the on-line registering system for the conference. Dave and his wife Susan also photograph all of the winning quilts. Youngest son Darrell is charge of equipment logistics, overseeing the set up and take down for the entire show. [caption id="attachment_4433" align="aligncenter" width="1000"]
(l-r) Mike, Darrell, and Dave Reese with their mother, Carolyn Reese[/caption] Reese family members can also be found in the Road vendor booth, at the registration table, and assisting teachers and lecturers with the evening classes. Carolyn has a Halloween birthday.  For as long as she can remember, she has spent her birthday at Quilt Market in Houston, first as a quilt shop owner of the
Fabric Patch
in Upland, CA from 1980 until 2006, then as owner of Road to California. But this year, Carolyn will be celebrating her birthday at home with family and friends. [caption id="attachment_4434" align="aligncenter" width="480"]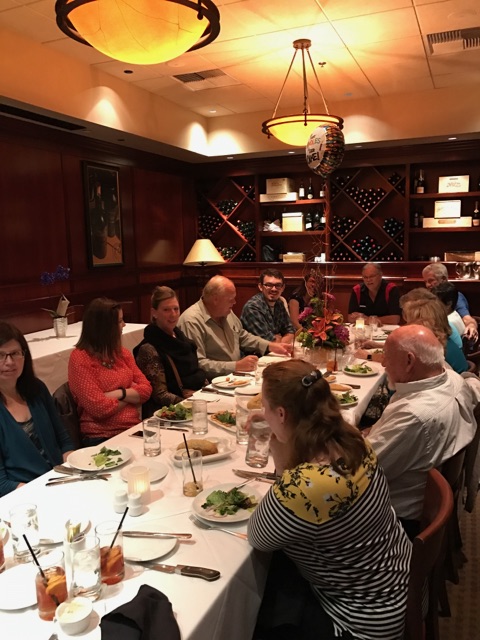 80th Birthday dinner at Flemings Prime Steakhouse and Wine Bar[/caption]
Why the change?
Because this year marks
Carolyn's 80th birthday
and she has decided to
retire
from managing Road to California.  Carolyn has "turned the management over to my Grandson, Matt who has been working with me for the past six years and he is doing a great job."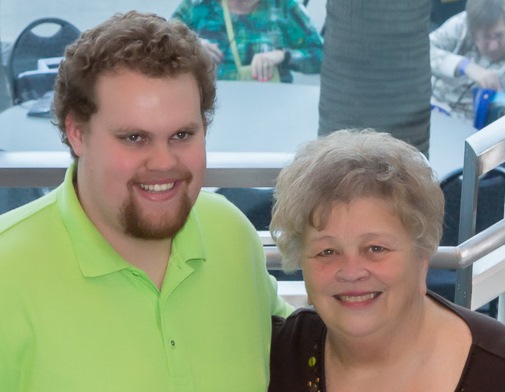 After managing businesses for over 37 years, what will Carolyn be doing with all her free time? As a quilt shop owner, Carolyn has taught many people how to piece quilts and other aspects of quilting. She also organized the first mystery quilt class in Southern California. Carolyn has always enjoyed helping people with sewing projects so she decided teaching would get her out of the house and working with people with similar interests.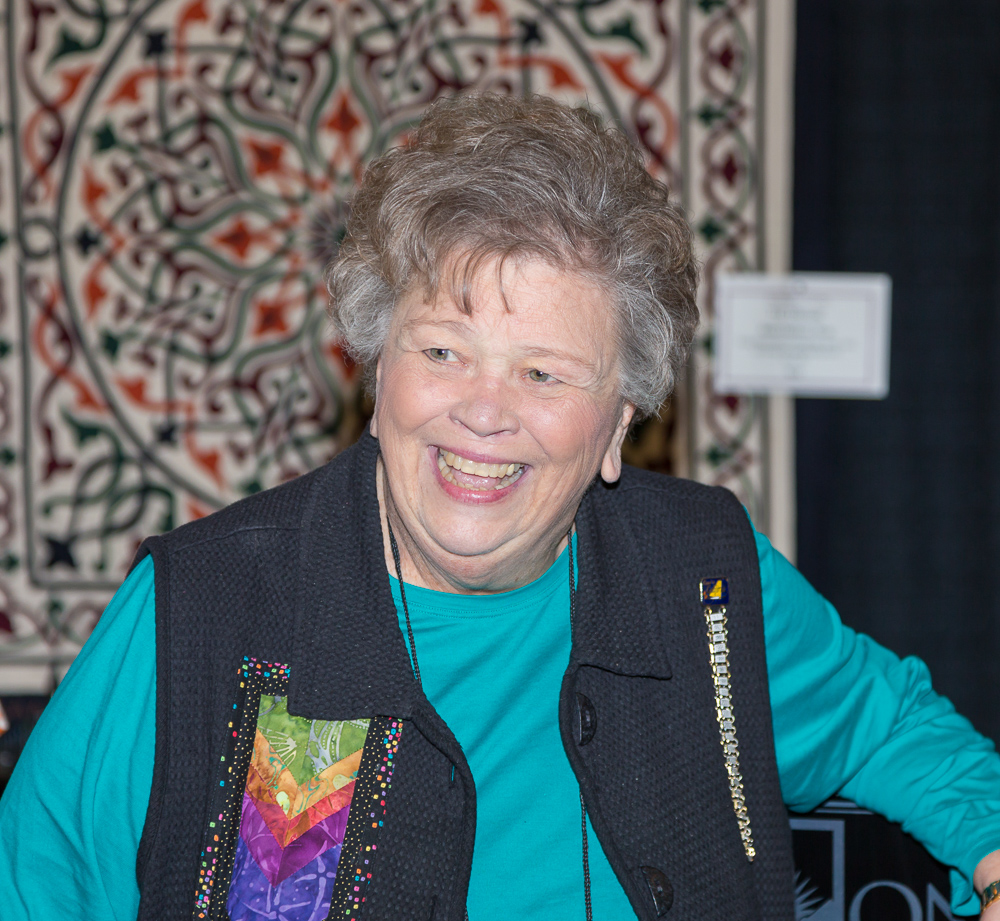 Carolyn's first class was at
The Quilt Loft
in Upland, CA teaching the POP-UP container. She has now taught at
Sewn Together
in Norco,
The Busy Bee
in Calimesa and
Monica's Quilt and Bead Creations
in Palm Springs.  Other projects have been
The Sweet Pea Pods, Fold and Stitch Wreath, Fold and Stitch Leaf Topper, Hexagon Star Table Topper
– which Carolyn designed – and an
Octagon Tablemat
. Her newest class is
Perfect Binding Corners
for any shape, squares and rectangles, hexagons, octagons and even an inside corner for each shape.  The binding can be any width up to 1" wide width which is great for placemats, table toppers, etc. With a background in sewing that has covered many aspects of dressmaking, tailoring, upholstery as well as quilting, Carolyn also has lots of tips to share in her classes for easier methods of construction than what is found in a published pattern. What other classes will Carolyn be teaching in the future? "Who knows,?" says Carolyn. "What ever strikes my fancy!!" Of course, as his grandmother, you can be sure Carolyn will be keeping "an eye on Matt and what he is planning for Road to California…he has some great future ideas for Road." Carolyn is looking forward to be able to "just go to the show – SHOP – and visit with the vendors as well as enjoy the beautiful quilts."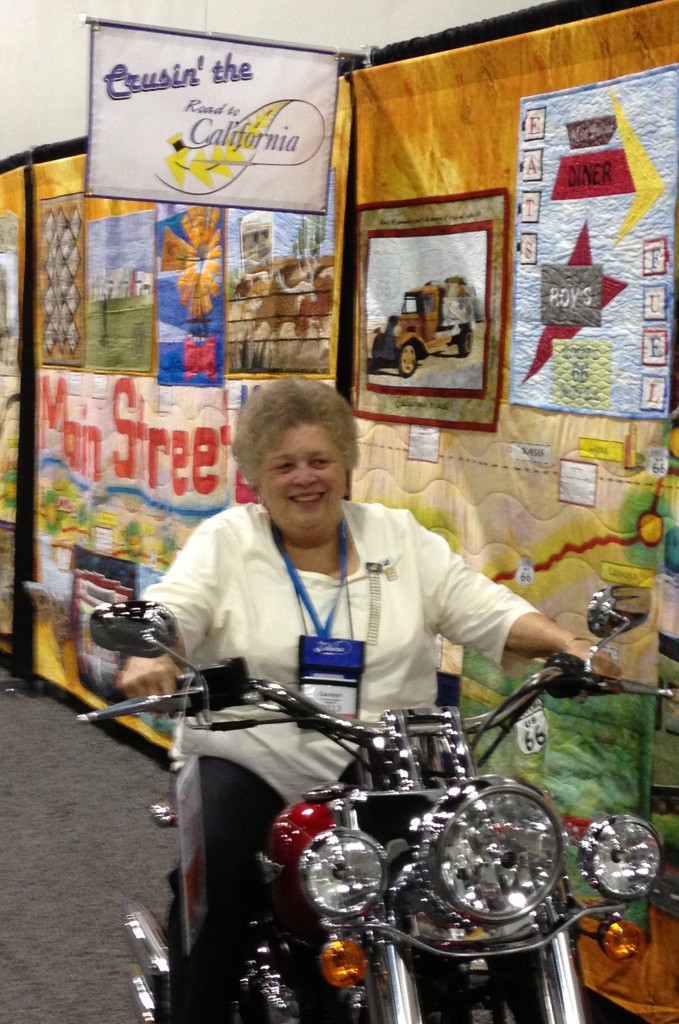 Thank you Carolyn Reese for your leadership and vision in establishing Road to California as "The Best in the West Quilt Show and Conference." ]]>