<![CDATA[In order to get to know and fully appreciate Road 2018 vendor

Did you know that embroidery began over 3000 years ago?

Hand embroidery began with the Ancient Egyptians. It became more prolific in the Middle Ages, and expanded to tapestries, laces, curtains, and bed covers during the Renaissance Period. The invention of the embroidery machine (replacing the work done by hand), came about in the 1800's. One of the best known of these embroidery machines was a Schiffli, created in 1873 by Isaac Groebli of Switzerland. This machine was based on the principals introduced by the newly invented sewing machine. Groebli's machine utilized the combination of a continuously threaded needle and shuttle containing a bobbin of thread. The shuttle itself looked similar to the hull of a sailboat. "Schiffli" in the Swiss dialect of the German language, means "little boat". John Deer's Adorable Ideas grew out of his grandparent's commercial Schiffli loom embroidery factory started in the 1950's. John tells the story of the history of his family and how embroidery machines eventually became digitized in this video:

John also adds, "To the best of my knowledge I'm one of two living Schiffli master digitizers who learned how to digitize before computers entered the embroidery industry. I attribute this as the main reason why I've been the most awarded digitizer in the world for over two decades now." What does John like best about his business? "Alongside the artistic merit involved & passing along the age-old theory to advance the beautiful art of digitizing, the fact that my eldest son is now within the family business. Working together and seeing him play and integral part in propelling our company forward has made the business exciting once again. No greater satisfaction is that of building a legacy which will continue for generations to come."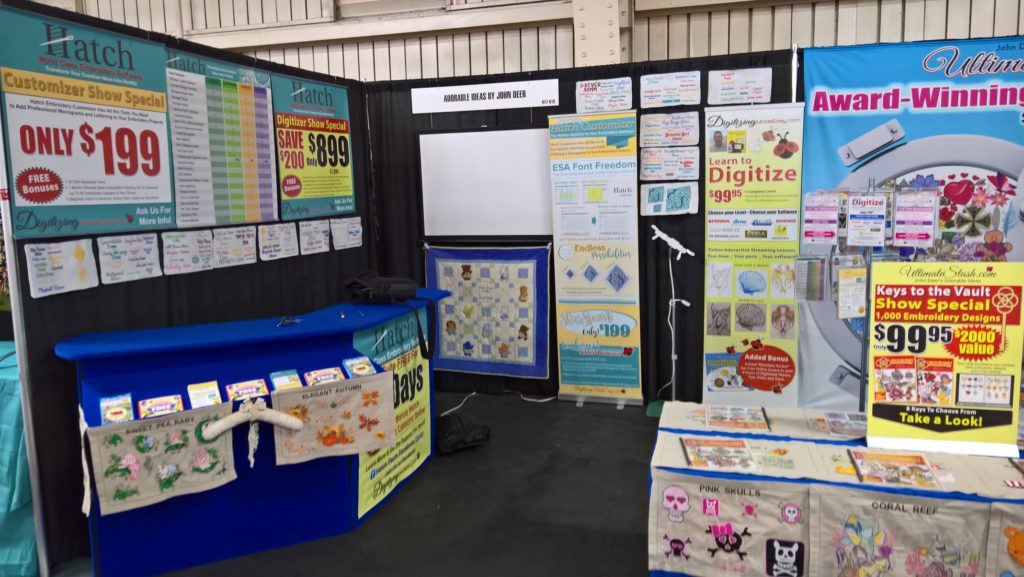 At Road 2018, John Deer's Adorable Ideas will highlight both sides of his business: Ultimate Stash.com, a treasure trove of award-winning embroidery designs and Digitizing Made Easy, a site dedicated to Embroidery Digitizing Education. The booth is featuring three unique products:
The Ultimate Ladybug Club: Adorable Ideas has amassed a very large catalog of designs throughout the years, over 25000 to choose from and new releases every week. What differs is our "Netflix" model at our Ultimate Stash site, which gives our Club members incredible value and quality that can't be matched.
Hatch Software: As an official Wilcom Hatch reseller, we offer the world's best embroidery software for every level of embroiderer. Providing both affordable pricing and educational resources to get the user quickly past the learn curve.
Interactive Digitizing Lessons: Our Digitizing Made Easy site provides Interactive Streaming Education for 10 of the industry's leading brands of Digitizing Software.
A native of Toronto, Canada and John and his wife Jennifer currently reside in Costa Rica. They have "three beautiful kids and a recent addition to the family our first grandchild. Other than being involve with a mission driven church here in Costa Rica, my business is my hobby which makes me a very blessed man."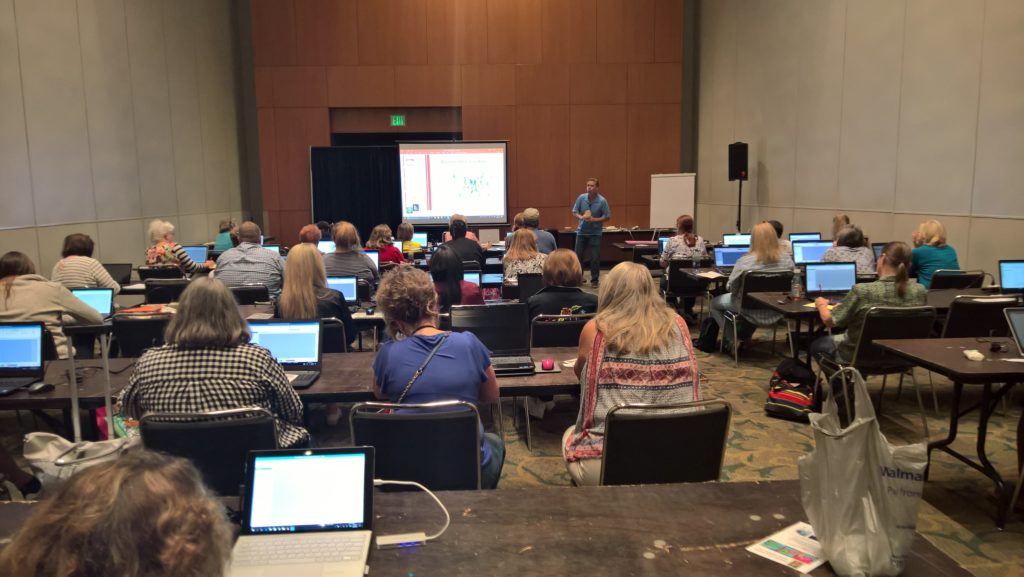 Road 2018 will be John's first time at the show. About coming to Road to California, John says, "given the incredible reputation 'Road' has developed, I'm just looking forward to being part of one of the biggest and best shows in the industry!" The embroidery industry has made huge developments in the past 3000 years and John Deer's Adorable Ideas has played a major role in advancing this art with 21st century technology.