<![CDATA[
"Life has a way of turning you upside down"
At least that 's what Lora Kennedy has experienced. At one point in her life, she found herself a single mom living 200 miles away from any family during a time that her father also passed away.  As time healed these wounds, Lora married again and her new husband brought her back home to Smithboro, Illinois, five miles from the home she grew up in and where her mom still lives.
[caption id="attachment_5134" align="aligncenter" width="410"]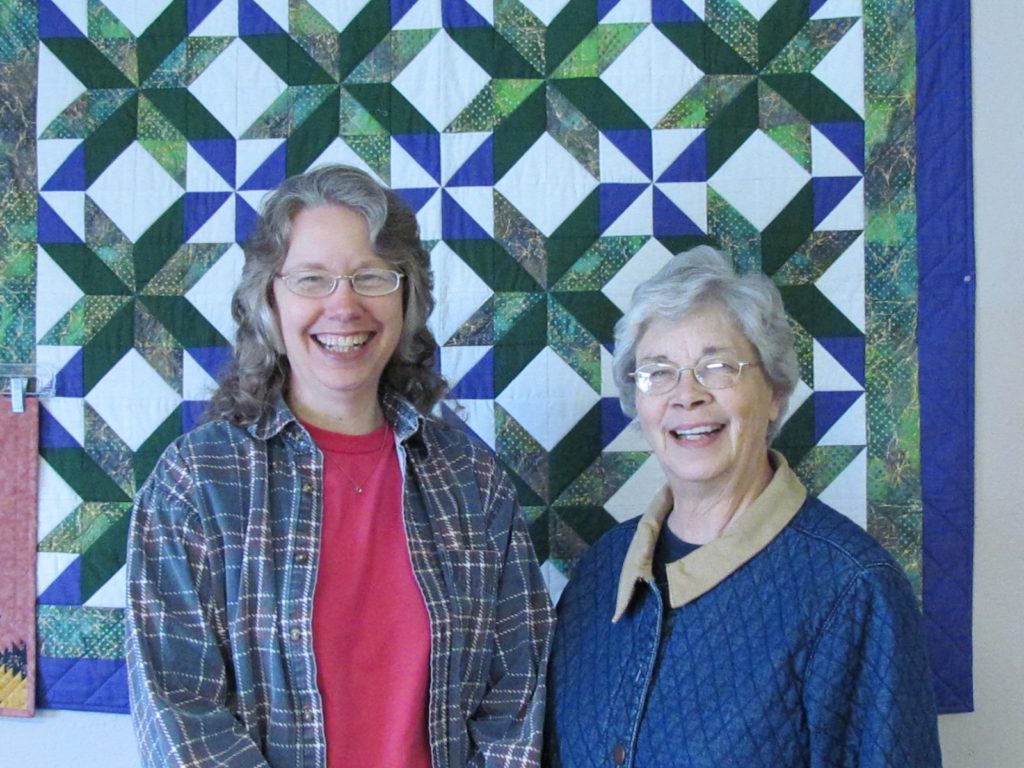 Lora and her mother, Virginia[/caption]
Lora had previously worked with her mom, Virginia, in her mother's custom drapery business. When Lora returned to Illinois, her mother had opportunities come her way that led her to buy a Nolting long arm quilting machine and open a small fabric shop on her farm. Lora fell in love with long arm quilting and has been doing it since 2005.  After a couple of years, they outgrew the shed and moved their business, Farmland Quilting & Embroidery, to town.  It was there, during a class they were teaching, that their featured product, Stable Piecing™ was born.
That was 10 years ago.  Since that time,  Stable Piecing™ has grown "tremendously."   Designing, making samples, writing patterns, doing shows & teaching has taken Lora and Virginia around another corner that has included moving the retail location and their work back to the farm.

The newest Stable Piecing™ release is due at the time of Road to California 2018 so their booth will be featuring this new product at the show. In addition to working in her Farmland Quilting and Embroidery vendor booth, Lora is also scheduled to teach four evening classes at Road 2018: Wednesday:
3062C  Twisted Log Cabin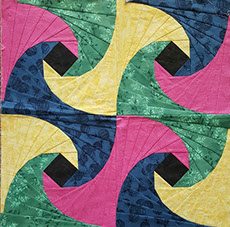 Thursday:
4062C   Pineapples Galore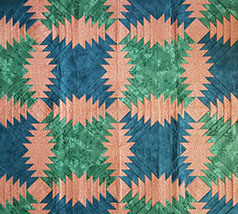 Friday:
5065C   Drunkards Path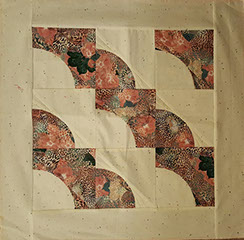 and on Saturday:
6063C   Storm at Sea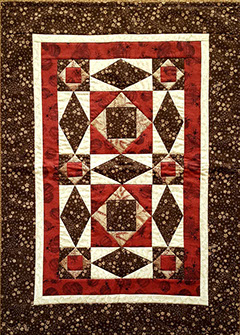 Lora loves to teach because she gets "to see the students get to that moment where they all of a sudden get the idea and then the creative ideas start rolling.  I want my students to learn a new skill, or revisit an old one in a new way and then be able to use that in whatever they want, however they want." What is Lora's best quilting tip? "To take time to do something for yourself.  Take time to just play and not expect any sort of outcome.  Just be creative and see where it leads you." To learn more about Lora and her company, Farmland Quilting & Embroidery, visit their
webiste
and
Facebook Page.
]]>