<![CDATA[
Pat will be teaching 3003C Zen Mandala on Wednesday; 4003C Zen Quilting on Thursday; 5003C Zen Dahlia on Friday; and 6003C Zen Dresden on Saturday.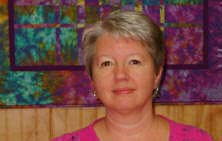 Personal: Pat Ferguson was born in Menningen Germany to a German mother and a Dutch father. She and her parents immigrated to the United States when she was 9 months old. Today she is an American citizen but she still has many relatives living in Memmingen. She is partial to German cuisine, in particular, wiener schnitzel and her mother's famous cheese noodles. When she isn't quilting, Pat enjoys gardening and being outdoors surrounded by nature. She also adores spending playtime with her grandsons and their families.
How did you get started in quilting? In 1985, when I was pregnant with my first son, I decided to make a quilt. This was before rotary cutters. I had no formal instruction, and did everything wrong. But it got me hooked and I had my first quilt.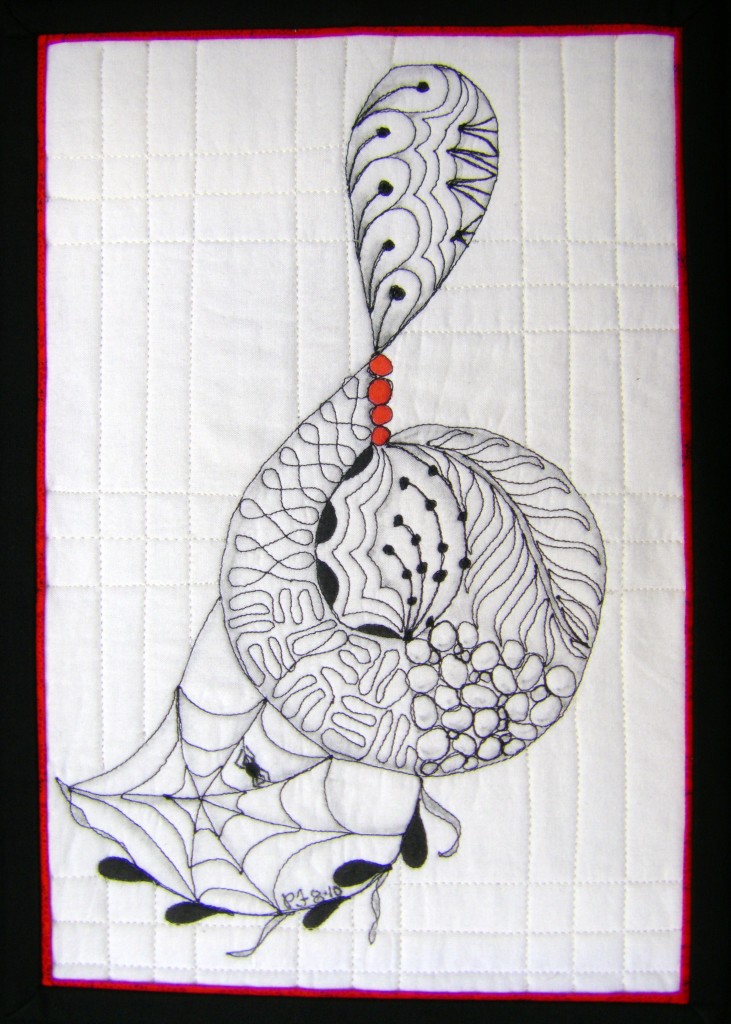 Does anyone else in your family quilt?  My Great Grandmother, Ina, used to piece Grandmother's Flower Garden quilt tops by hand and use them as summer throws.  She would use the fabric scraps, rescued by my Grandfather, from the local hat factory and paper piece with templates cut from the discarded Sunday church bulletins. My two grown sons have each made a few quilts and can sew. Other than that, nobody in my family even sews with a machine.
Where do you find inspiration for your quilting?  From nature, quilting magazines, quilt shows and my fellow guild members and quilting friends. Quilting is a part of my life almost every day.
What is the one quilting tool you can't live without? It is not very portable but I would have to say my Gammill Optimum named Gloria. I just love the machine quilting process and spend many hours machine quilting, developing, and playing with Gloria. In the quilting world, I would not be who I am today without this machine.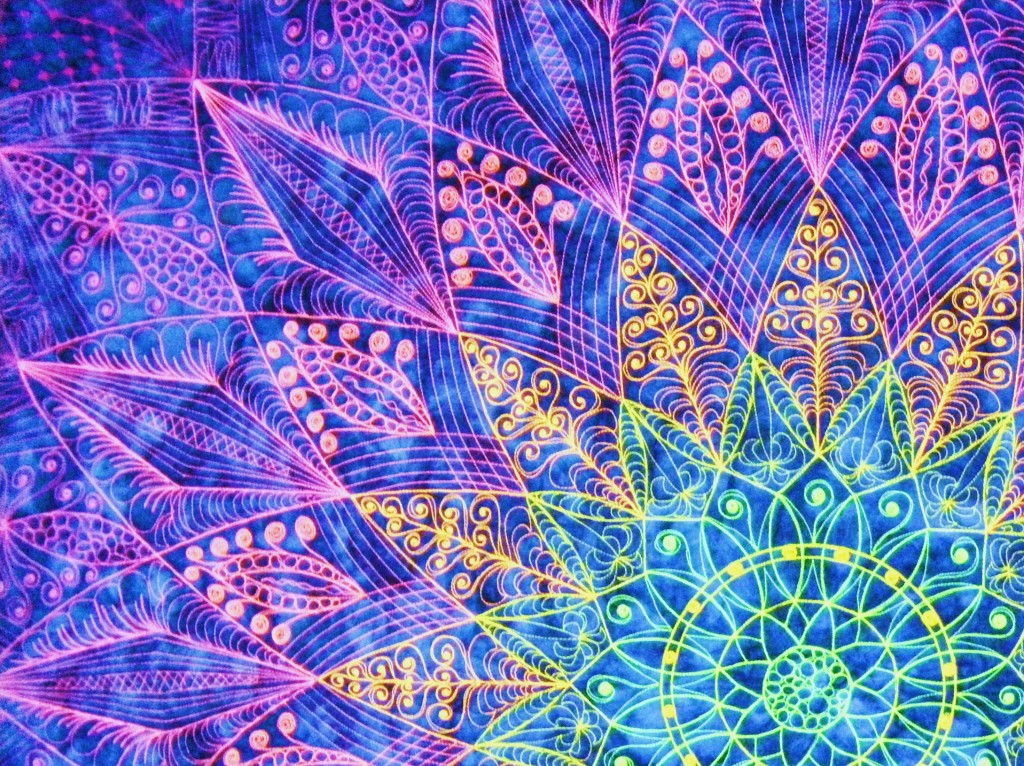 What has been the best class you have taken? It is hard to choose a favorite but two classes I have been most influenced by were Katie Pasquini's  "Fractured Landscapes" and Mickey Lawler's "Fabric Painting".
What do you like best about teaching? I see myself not as much as a teacher but as a "quilting coach." I am refreshed and rejuvenated every time I introduce a new student to quilting. It is amazing to see their enthusiasm and creativity explode. Working with seasoned quilters is just as rewarding, watching their skills and personal styles develop.
What do you want your students to get out of your class? I want them to relax and enjoy the creative quilting process. This is the essence of "Zen Quilting," a quilting technique that I have coined and developed with influences from my "Zentangle" experiences.
What is your best quilting tip? Quilters are always ready to point out their mistakes, but not ready to accept that they have found a new way to deal with an obstacle…Don't think of it as a mistake but as an opportunity to be creative!"
You can learn more about Pat on her website: http://www.patfergusonquilts.com
]]>