<![CDATA[
Probably the most urban quilt guild you will find, the African American Quilters of Los Angeles (AAQLA), meet monthly at the Department of Water and Power in Downtown Los Angeles. Founded 27 years ago, their multi-ethnic membership of 160 is comprised of both men and women of all ages. The guild first came together after an exhibit of African American quilts held in the California Afro-American Museum in Exposition Park of Los Angeles.  The mission of the AAQLA is to bring awareness of the historical value of African-American quilts, as well as to celebrate and continue the tradition of quilting.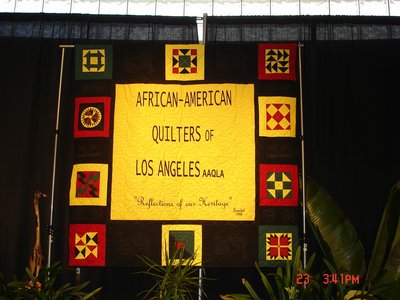 In addition to monthly dues, AAQLA has one additional requirement for all of its' members. Everyone is expected to make a quilt during their birthday month which is then donated to one of the non-profits they support like hospitals, foster homes, and senior citizen homes. 
There are 9-11 different quilt circles within their organization. These groups meet in other areas around Los Angeles on days and times that work for them.
One of their newer members, Deborah, started quilting about 2 years ago. A co-worker with the Los Angeles Sheriff's Department, and a member of the guild, got her interested in quilting. Before joining the guild herself, Deborah wanted to attend Road to California to see how it all comes together in the quilt world. She enjoyed her first Road so much she started volunteering at the event.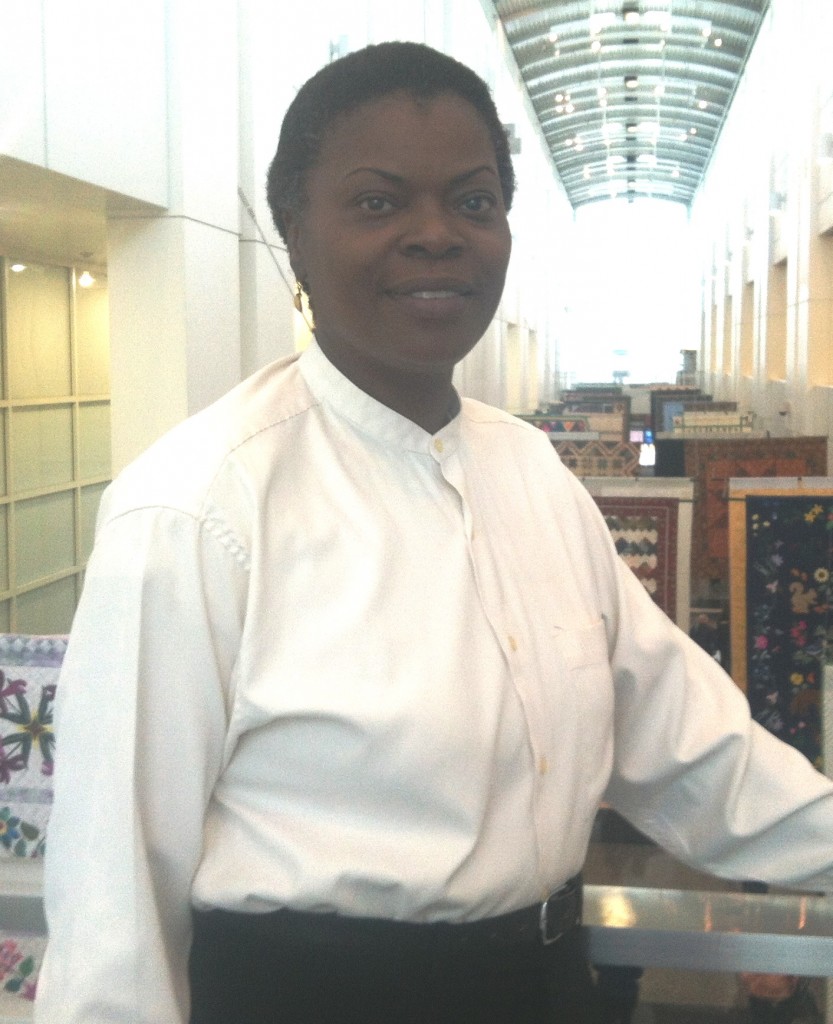 Deborah belongs to the "Stasher-Dashers" quilt circle in AAQLA. She is a "piecer" and machine quilts her finished work. Deborah gives away all of her quilts. The lucky recipients include Caring Hearts, the group in AAQLA that organizes the guild's quilt donations,  her quilt circle, her grandchildren and her physician who distributes the quilts to kidney patients.
Deborah has found that quilters are warm and sharing people. She likes the exposure to new ideas that AAQLA and Road to California give her, especially since she is relatively new to the art.
Quilt Guilds and Road to California— great resources for new and experienced quilters.
Have you considered volunteering at Road like Deborah?
]]>
Tags: AAQLA. African American Quilts, Los Angeles Quilters, Quilt Guilds