<![CDATA[
Online Contest Entry Instructions
Did you know we have an online contest entry program?  Our fully automated program allows you to complete the online entry form, upload your photos and pay the entry fee. By understanding how the process works you will be able to know how to log into your account account later to check the status of your contest entry. We hope the following instructions assist you in using our online contest entry system. Please let us know if  you have any difficulties.
Online Contest Entry Instructions
1. Open your Internet browser. (For the best compatibility we highly recommend using Google Chrome or Apple Safari web browser.)
2. In your browser's address bar type: https://online.roadtocalifornia.com
3. You should see the below page.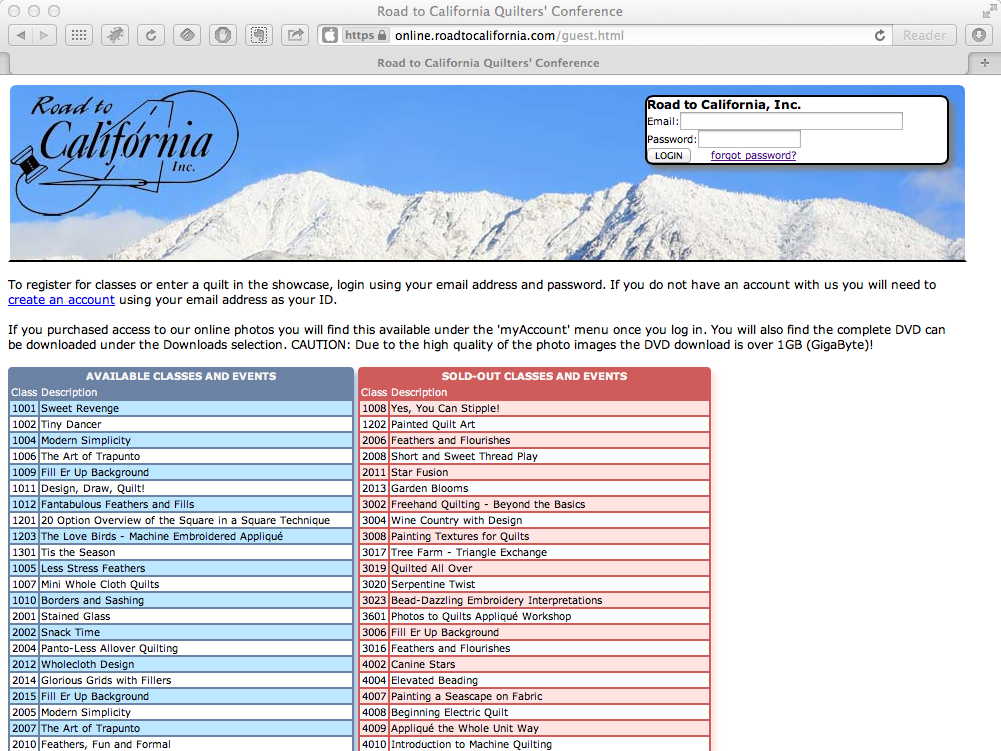 a. If you have taken a class or entered a quilt in Road before you already have an account. Please do not create a new account. If you forgot your password click forgot password.
b. If you have not taken a class or entered a quilt before, please create an account. Check your spam box for the activation email!
4. You will see the welcome page once you are logged into your account. Move your courser to ROAD2014 and click on Contest Entry.
5. First Select the Division (Quilt). Next choose the style. Most styles have a theme. Enter the height and width rounded up to the nearest inch.
6. Complete the fields. Design Basis is a required field. Please indicate the year started and finished, any commercial pattern or book which you use in your design. You can check all applicable methods for quilting, appliqué, piecing, paint and machine embroidery. Lastly, your Artist Statement should have your statement about your quilt and any other relevant information. Please note: you are limited to 450 characters including spaces and punctuation. The Submit button will only populate when all required fields are filled in correctly.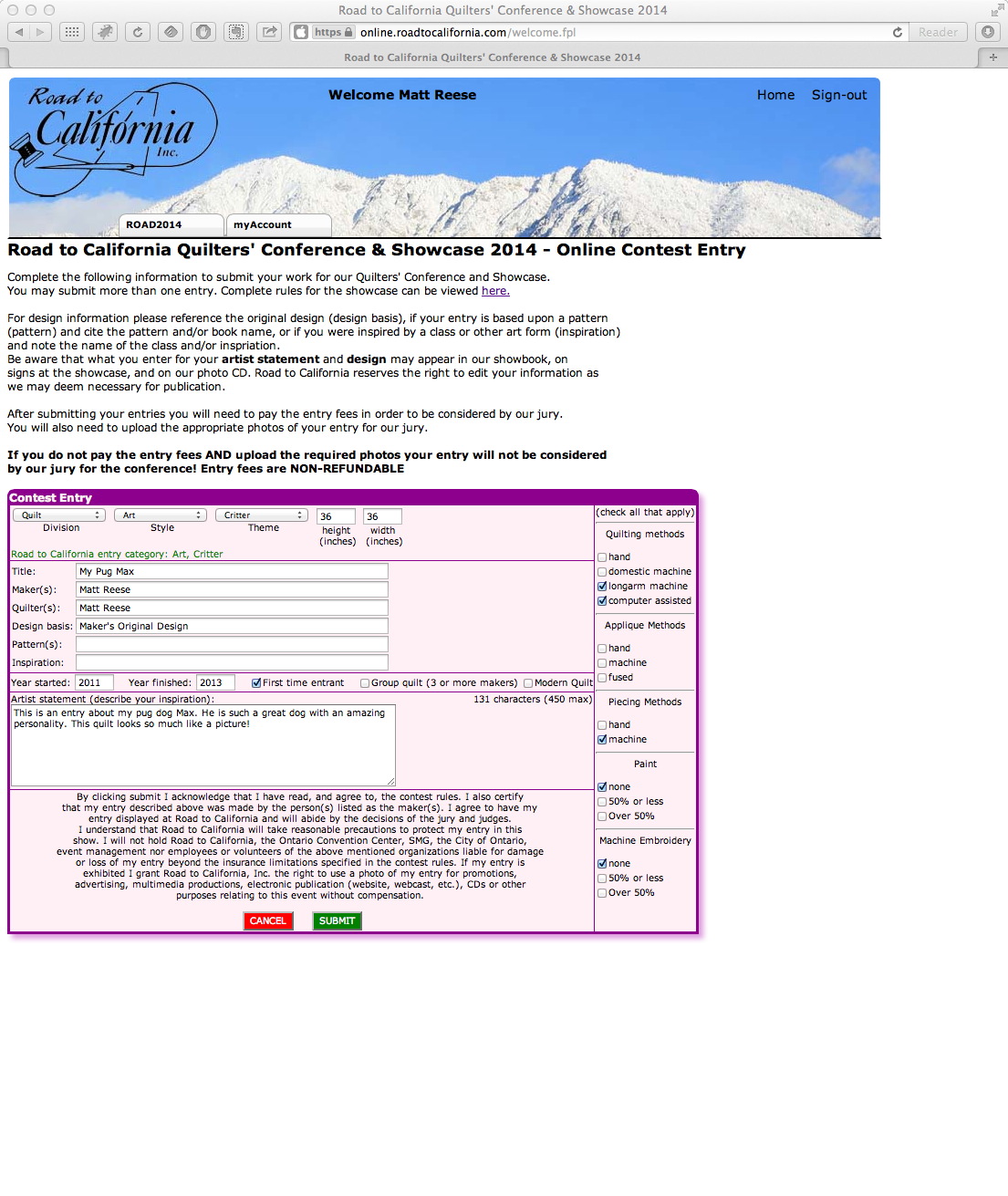 7. Once your entry is complete, you should see a submit button. Click Submit. Allow time to load. Once you have submitted your entry, the page should appear as below.
8. Your entry is not yet complete. Make sure you upload your photos. Click upload under front and closeup to upload each photo. Ensuring high quality photos is a must. The image must be at least 2,000 pixels on the smallest side for the computer to upload the image.
9. When your images are uploaded please pay your balance due. Simply click pay bill to pay the $10 entry fee.
10. You may review your entry information and edit the information prior to the start of the jury process by clicking on your entry number. Please make note of the entry number as it will identify your entry at Road to California throughout the process.
]]>