<![CDATA[
Quilt submissions for Road to California's 2014 Contest were due October 1st.  All accepted entries have been notified by email. During the next few weeks, qualifying quilts will begin arriving at the Road office. Soon, the judging will begin!!!
With over $50,000 in cash prizes to be awarded, our judges work earnestly in considering each eligible entry.  Judging for Road is unlike judging for other shows. According to Stevii Graves, Road's  Judging Coordinator since 2002, there are Five Reasons why judging for Road to California is so unique: 
1. How they are judged. Most quilt contests judge the quilts as they hang in the exhibit hall by categories. At Road, quilts are judged laying flat on tables.
2. Experience. Many of the volunteers working Road's judging floor have been working on the floor since 1997. They know their jobs and are the key to a smoothly operating judging floor.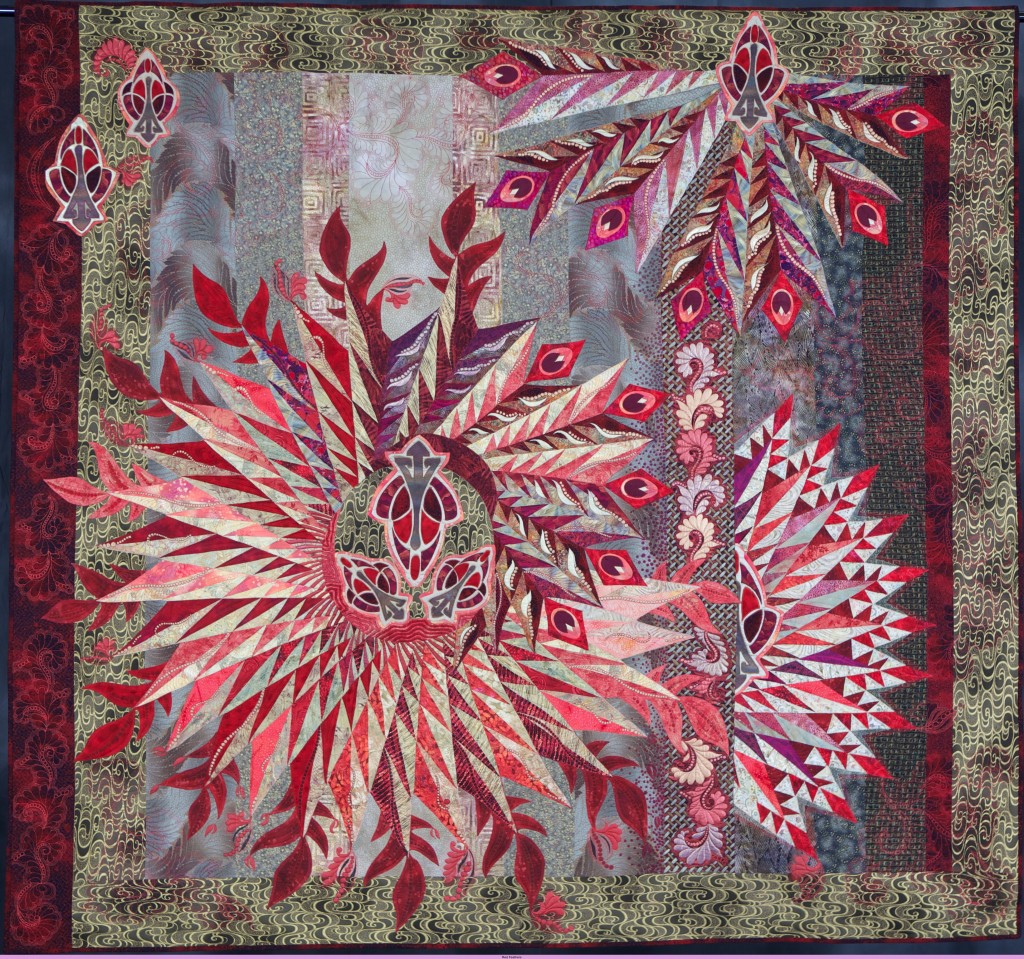 2013 Bet of Show "Red Feathers"
3. Expertise. Several volunteers working on the judging floor are judges in their own right.
4. State of the Art Record Keeping. Road to California has a fantastic computer program that allows judging comments to be entered on-line. It also keeps track of which quilts have been judged, what special awards they may be awarded, and more. The judges' comments along with the final results are emailed to the quilters Tuesday evening when the judging has been completed.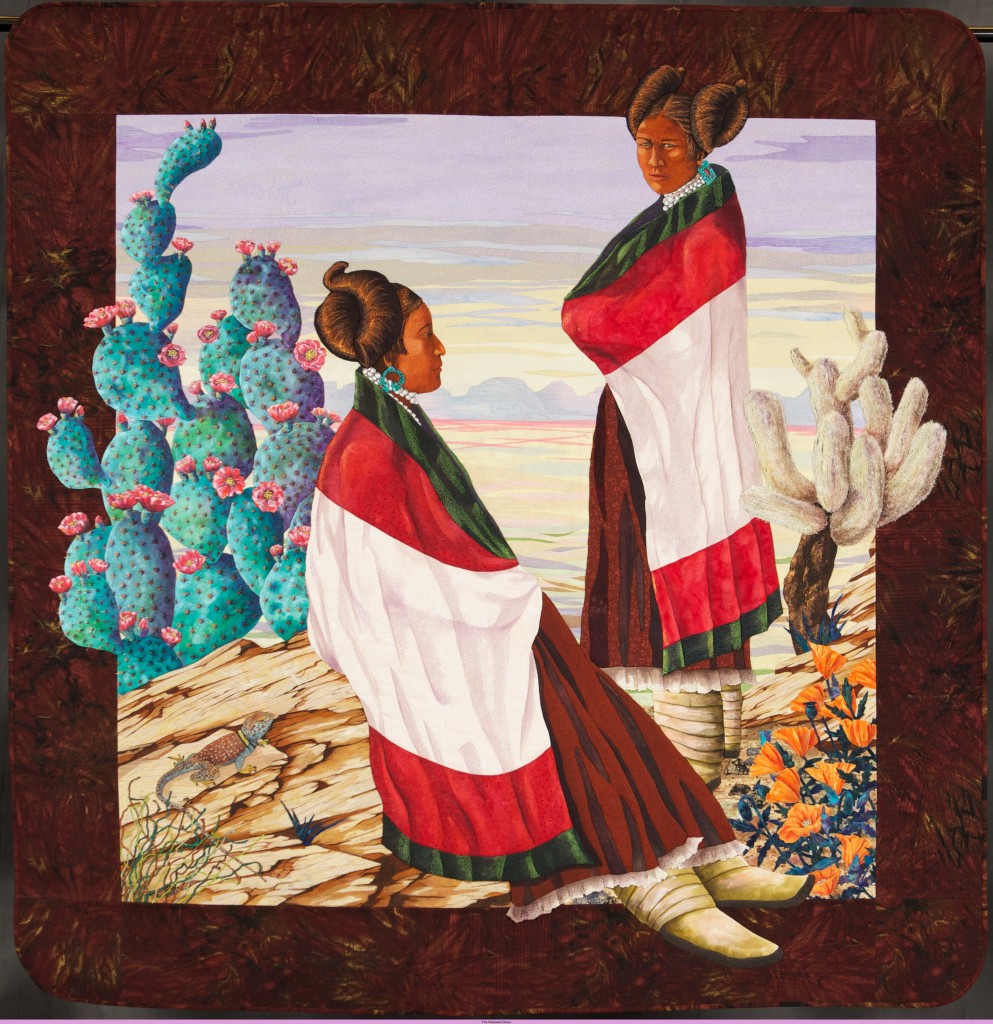 2013 Masterpiece Winner: The Peaceful Ones
5. Recognition. Every quilt entered into the Road to California quilt competition is returned with a quilt label that can be sewn to the quilt that says that this quilt was entered into Road's quilt competition. In the past, these labels have been silk screened. This year, the labels have all been machine embroidered.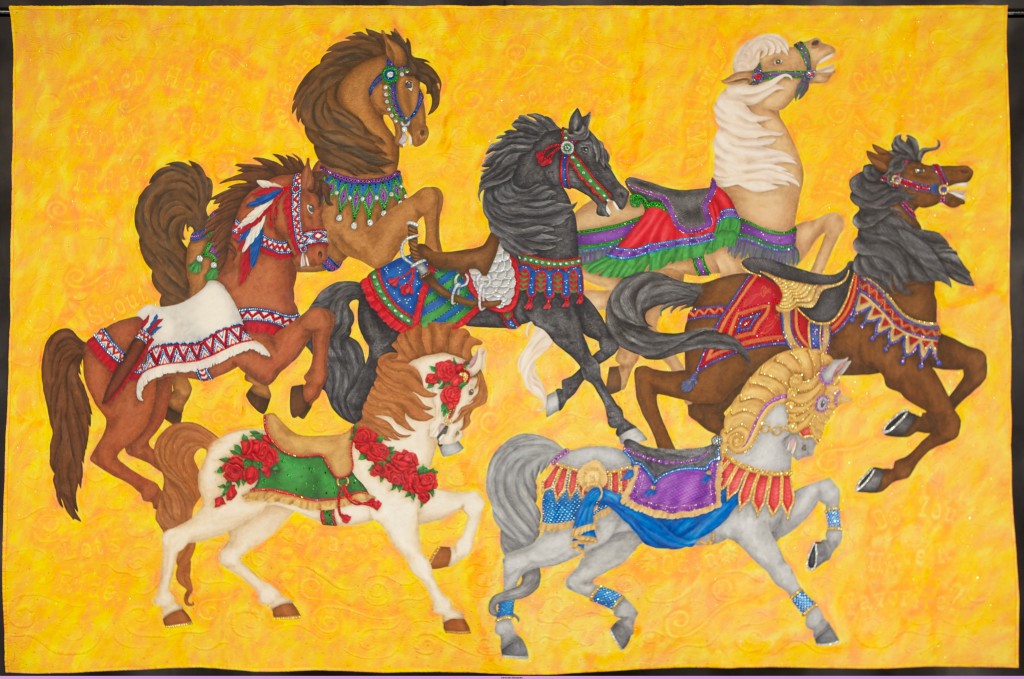 2013 Director's Award: Carousel Stampede
I can't wait to see which quilts will be judged Road to California's  2014 Quilters' Conference and Showcase  Award Winning Entries. How about you?
]]>
Tags: Quilt Judging