<![CDATA[
For two full days, there was A Lot of commotion going on in a wing of the Ontario Convention Center prior to the start of Road. While the official program listed the names of five judges (three for the regular showcase and two for the new modern quilting category), there were a lot more people involved than just the judges to insure a credible judging experience. How did they do it?
Over a dozen volunteers were on hand to assist with the judging process. Everyone from quilt handlers (individuals who move the quilts to the various judging stations), to scribes (individuals who write down notes from the judges' comments), to an awards clerk (the person charged with keeping track of the various awards assigned to the quilts) are in the room. Even the quilt show floor designer is present so she can learn firsthand who the eventual winners are so she can make last minute adjustments.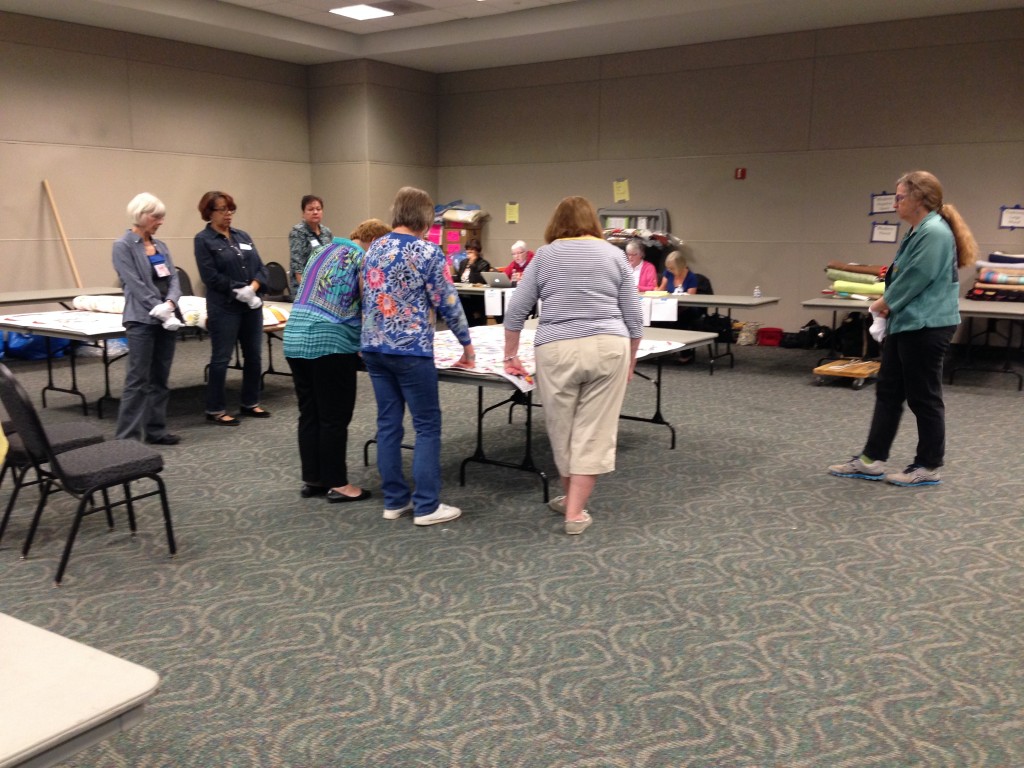 Road does not double ribbon any of their entries. Awards are first assigned within each category. From there, high ranked quilts are pulled from their entry category and reserved to be considered for the contest awards.    
The judging process is the same for each category. First, the name of the category is announced and volunteers bring all quilts submitted in that category to a large table in front of the judges, laying them down in a pile. One by one, the quilts are reviewed from the pile by the judges.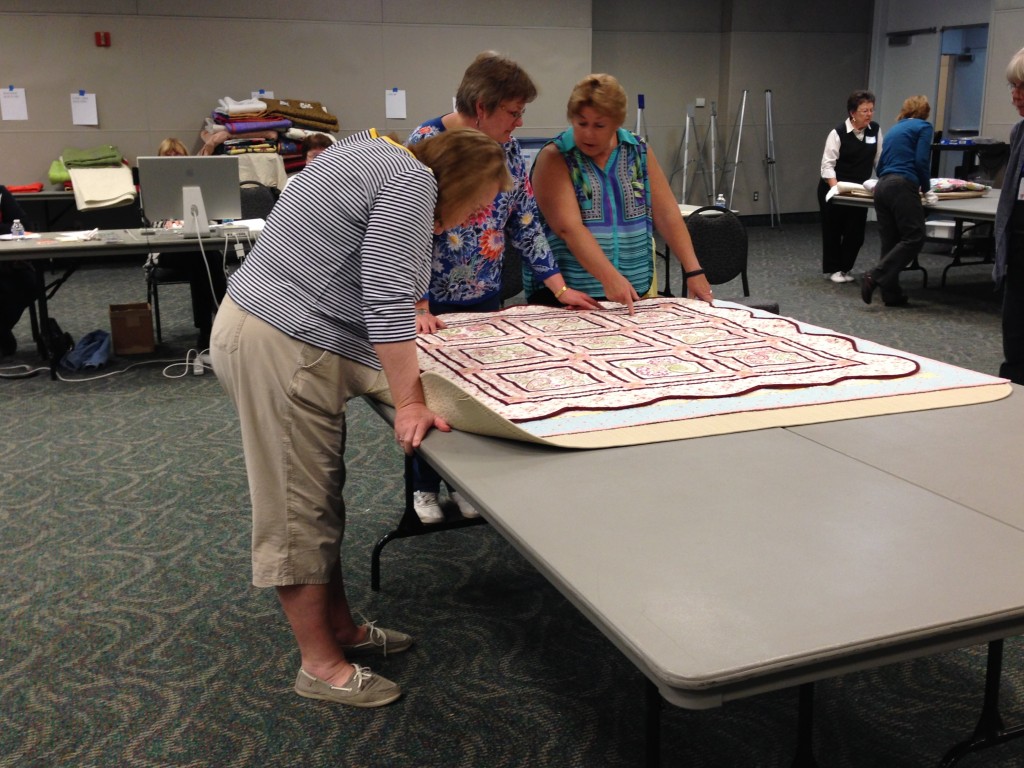 The judges talk among themselves regarding the merits of each quilt. One judge represents the group as the "spokesperson judge" and offers the official comments which are written down by a set of scribes. Each set is made up of two people; one to hand write the judges' comments and one who transcribes the comments on the computer. This is to insure accuracy. There are two sets of scribes so that the process can keep moving.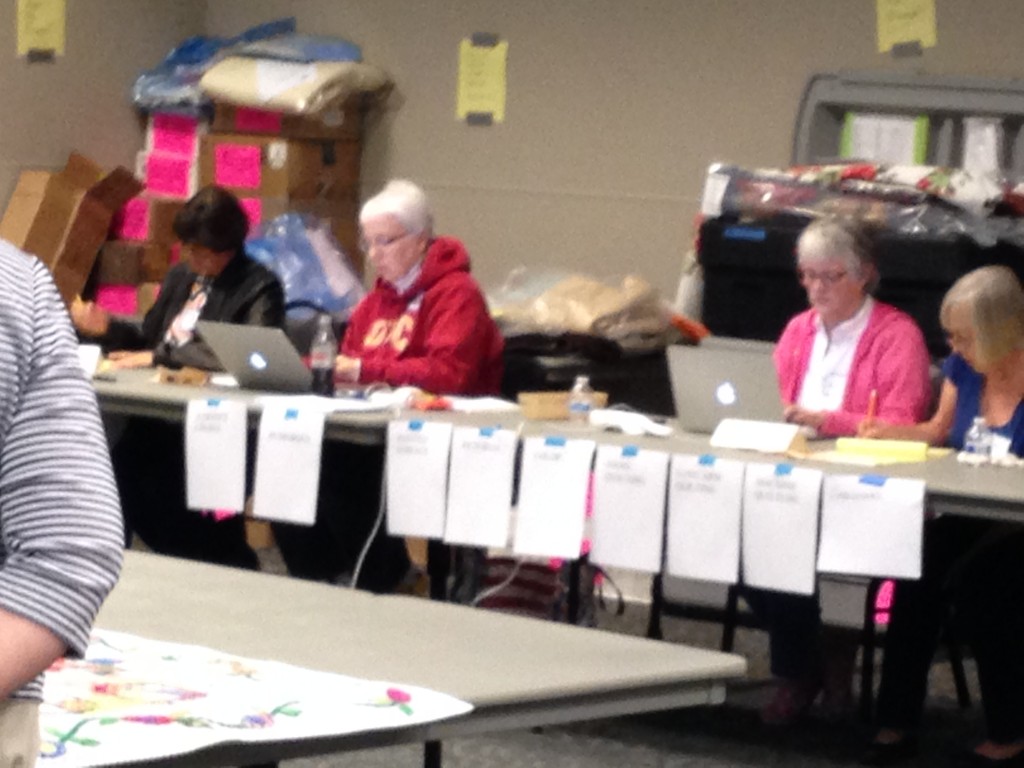 When all of the quilts in a category have been reviewed, volunteers then take the quilts held for award consideration from the judging table and hold them up so the judges can place them in first, second, third and honorable mention order. All of the first place quilts in each category are pulled and become eligible for the top prizes. Should one of these quilts win a top prize, the awards clerk goes back to the category and bumps up the rankings of the remaining quilts. Some categories are so strong that there might be 5 or 6 representatives as eventual contest winners.
When the judging is completed, winning quilters are announced via email. Said one winner, Sharon Beyer, on Road's Facebook page, "I am on cloud nine…. and rising……just got the e-mail from Road to California Quilters Conference & Showcase." Sharon won Honorable Mention for the category, Traditional Wall Applique.
Nothing but thorough, thoughtful judging for the best in the west quilt show.
For a complete listing of all the winners, go to: www.road2ca.com
]]>