<![CDATA[
Deb will be teaching 1010C Constellation on Monday and 2015C Rapid Fire Hunter's Star on Tuesday.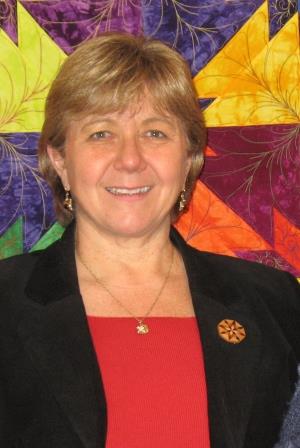 Personal: Deb Tucker's Studio 180 Design is a family business. Her husband of 32 years, Jeff, is the CEO, daughter Haley is the art director, and sister-in-law Sue is the "business guru," keeping the taxes paid, the bills paid, and all of the business' future planning on track. Even her 5 cats are involved. They all think that every quilt Deb makes is just for them!! Only son Toby is not involved — yet.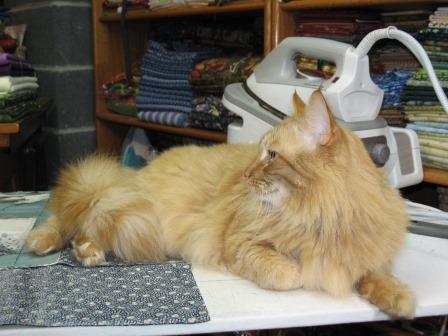 How did you get involved in quilting? I started quilting in 1981.  It was the year before I was to get married and I thought that the tradition of every girl having a quilt when she got married seemed like a good idea so I headed off to the local adult education center for my first classes.  It didn't take long for me to realize that quilting was a perfect fit for my love of creating, making something useful, and drafting (I started out in college studying Architecture).  Teaching ended up being my chosen profession in college and that too has served me well over the years.
Where do you find inspiration for your designs? Everywhere.  Generally, I lean toward traditional type designs, but I'm always motivated to add a current twist to a pattern or a technique.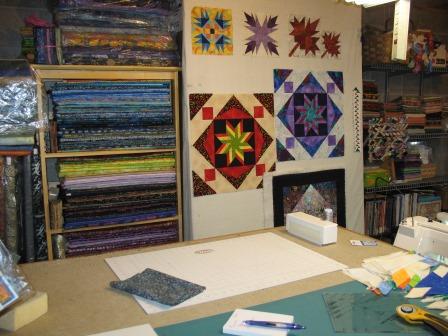 What is your favorite quilting tool? Well that's like asking me to choose a favorite child!!!  As a tool designer, I truly love all the tools that I've created, but there are several that always seem to be out on my cutting table when I'm making quilts.  First choice would probably be my Tucker Trimmer, but hot on its heels would be my Wing Clipper and Rapid Fire Lemoyne Star.  They are two of my oldest tools and one of my newest.  Basically my favorite Studio 180 Design tool is the one that I'm using to complete the current project!
When you aren't quilting, what do you like to do? I love to walk, bike, garden, and cook for family and friends.
What do you like best about teaching? The best thing about teaching is the "Ah Ha" moment.  It's that moment when students discover the secret to high success with something that may have frustrated or eluded them for years.  I thrive on smiles from happy quilters when they see the end results of a day's efforts.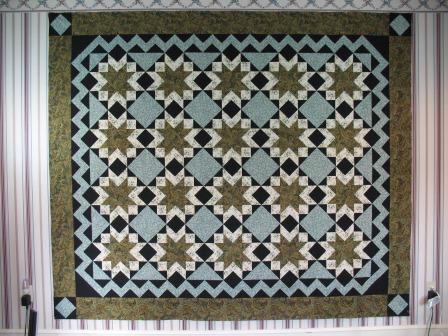 What would you like students to get out of your class?  I would like for every student in my classes to leave with two things: 1) increased knowledge and 2) motivation.  Knowledge will guide your choices and decisions about how you approach future projects and how you will spend your time.  Motivation will carry you through so your projects will be completed.  These two factors, along with high success from the techniques being taught, will be key to their long term addiction to quilt making.
What is your best quilting tip?  Learn all that you can about every aspect of your craft – techniques, tools, processes, products – so that you can create the quilts that best fit your life style.  There's room in the quilt world for every type of artisan.  Do what makes you happy!
To learn more about Deb, visit her web site: www.studio180design.net
]]>
Tags: Rapid Fire Lemoyne Star, Studio 180 Design, Tucker Trimmer, Wing Clipper