<![CDATA[
California has over 279 diverse natural and cultural state parks. They include underwater preserves, reserves, and parks; redwood, rhododendron, and wildlife reserves; state beaches, recreation areas, wilderness areas, and reservoirs; state historic parks, historic homes, Spanish era adobe buildings, including museums, visitor centers, cultural reserves, and preserves; as well as lighthouses, ghost towns, waterslides, conference centers, and off-highway vehicle parks.  The diversity of these parks was captured in the Road 2015 Special Exhibit located in the center of the show's pavilion.
[caption id="attachment_2907" align="aligncenter" width="590"]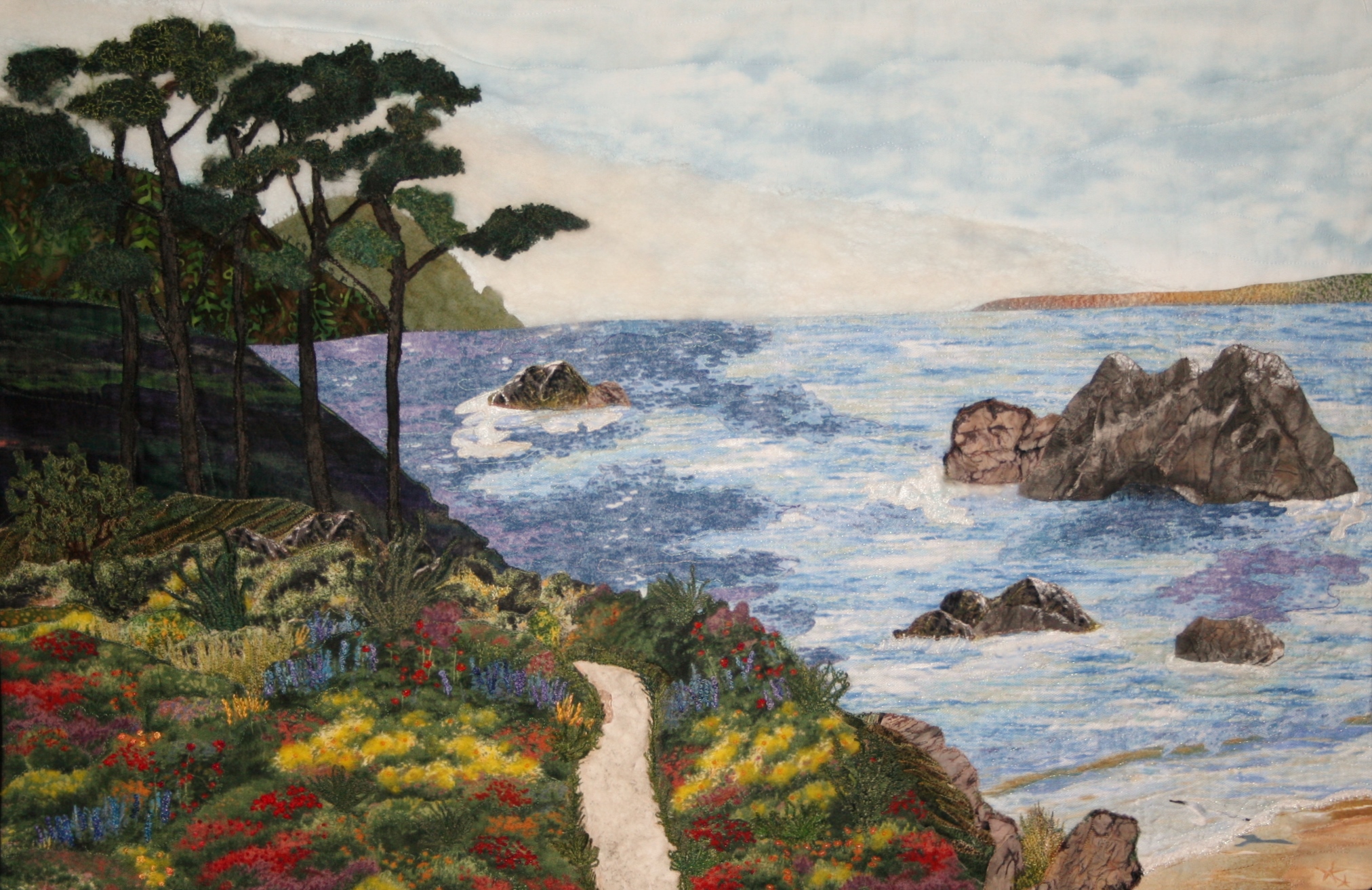 Point Lobos State Natural Reserve by Christine Rohn Hartman[/caption]
The exhibit featured 57 quilts made by members of the Quliters' Sew-ciety of Redding, Inc. One quilt was a replica of the official California State Parks' 150th anniversary poster and the other 56 quilts in the exhibit depicted 56 different state parks. 
[caption id="attachment_2908" align="aligncenter" width="569"]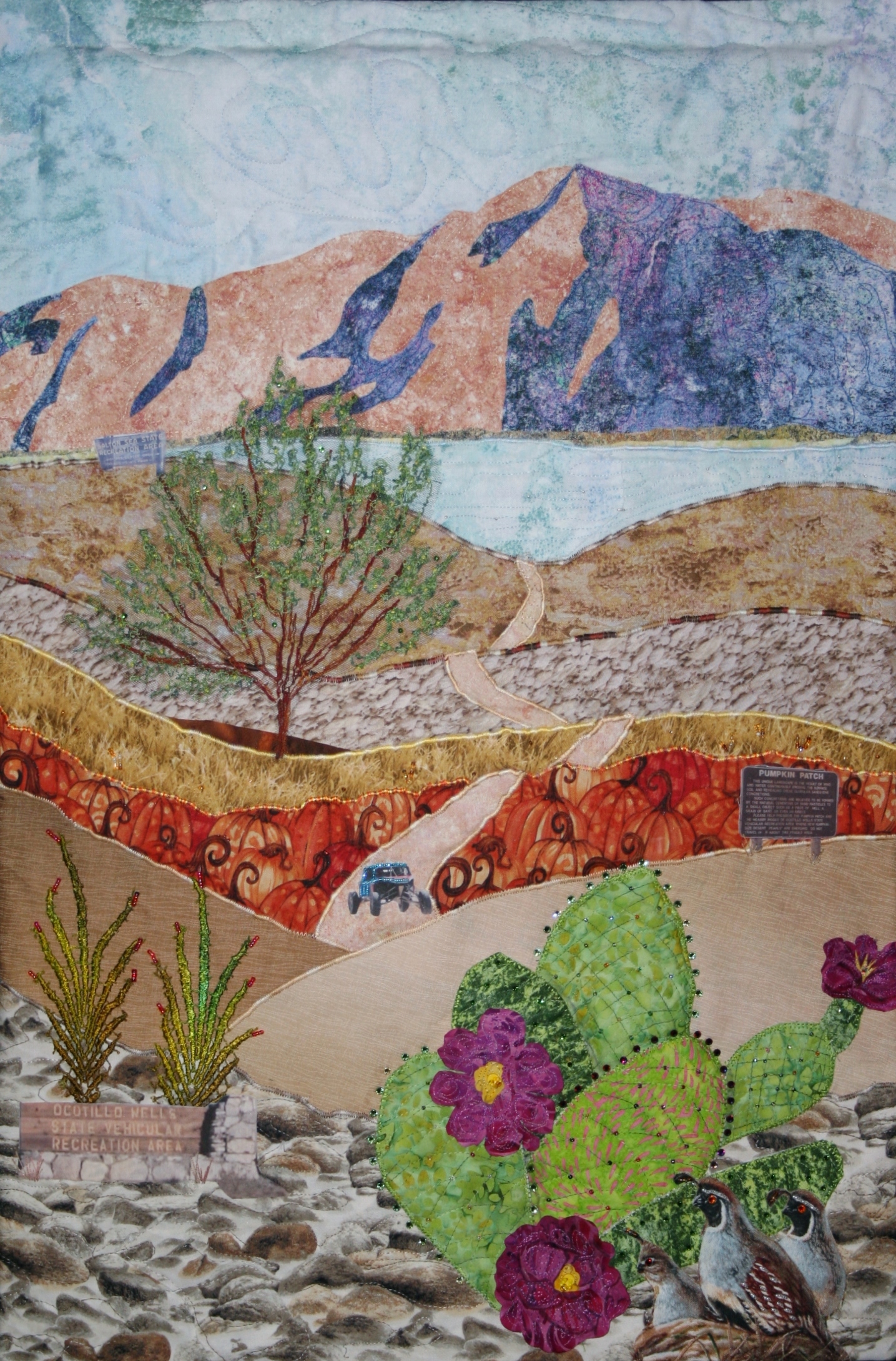 Ocotillo Wells State Vehicle Recreation Area by Candy Ralston[/caption]
In addition to making their quilt, each quilter also submitted a written narrative describing the park they chose, what inspired them to make the quilt, and a description detailing the techniques they used to make the quilt.
[caption id="attachment_2909" align="aligncenter" width="587"]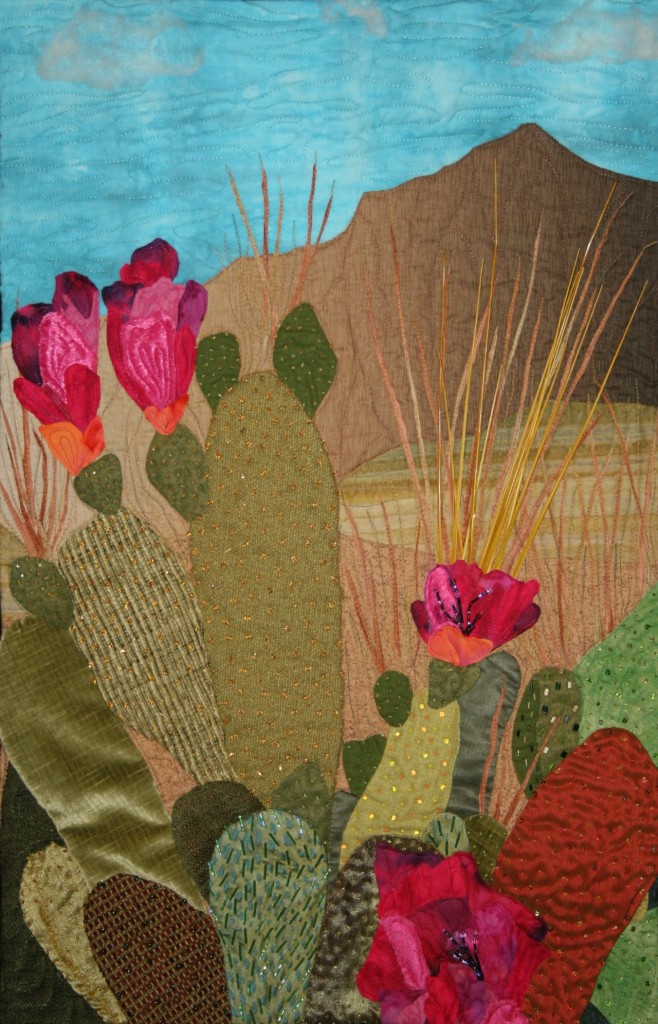 Anza Borrego Desert State Park by Blossom Hamusek[/caption]
All quilts had to be 20" x 30" with a 3" sleeve, and could be vertical or horizontal.   Quilters chose their state parks on a first come/first choice basis from the 279 various state park units in California. The quilters were given 7 months to complete their project.
[caption id="attachment_2910" align="aligncenter" width="546"]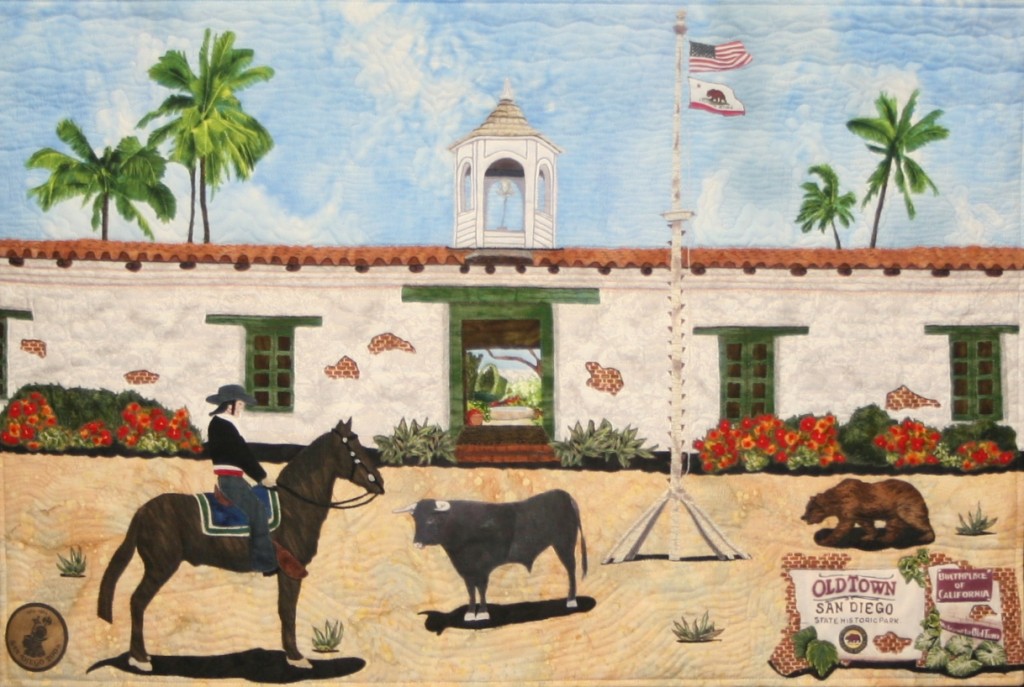 Old Town San Diego State Historic Park by Katherine Fletcher[/caption]
Regarding the exhibit, curator Chris Hartman commented, "This was really an inspirational quilt challenge that seems to appeal to viewers of all ages and genders.  It was fun to organize and participate in.   We thank the CA State Parks 150th Anniversary Committee and the staff members of many of the state parks for their enthusiasm and support for this project."    
[caption id="attachment_2911" align="aligncenter" width="603"]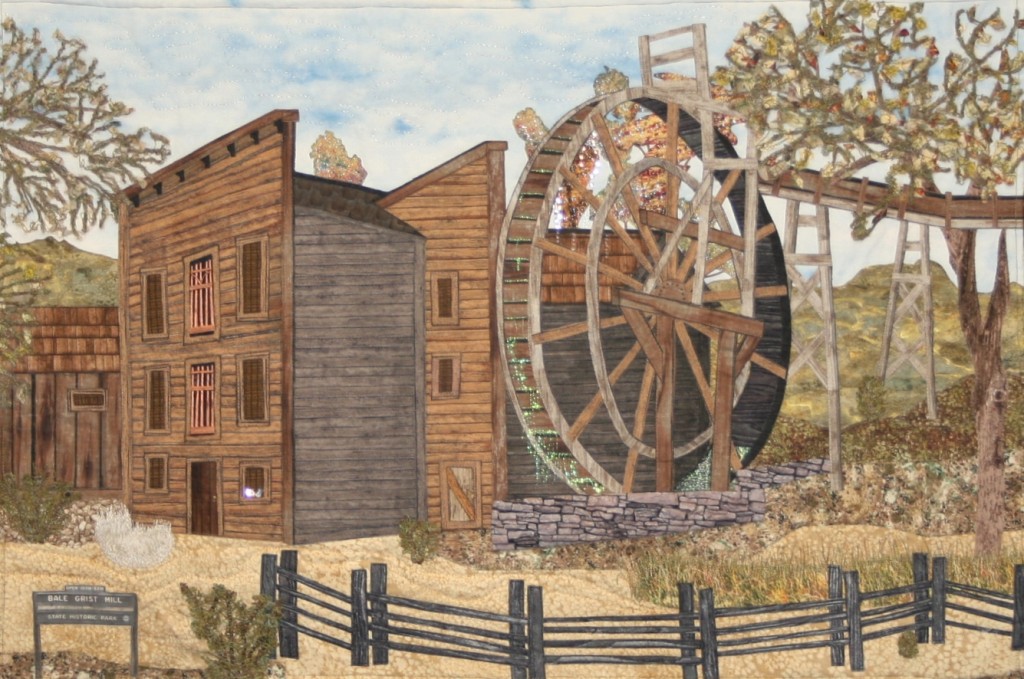 Bale Grist Mill State Historic Park by Linda Molter[/caption]
The exhibit is currently on a two-year tour to various states and national quilt shows. It will also be exhibited at various Northern California State Parks such as Ide Adobe State Historic Park during Ide Adobe Days, Bidwell Mansion, and at the Stanford Mansion at the Leland Stanford State Historic Park in downtown Sacramento during the month of September.
]]>
Tags: 150th Anniversary of California State Parks, California State Parks, Special Quilt Exhibit