<![CDATA[
We are always reminded of the need to reuse-renew-recycle — especially when it comes to fabric scraps, fabric stash, and used clothing.
Luveta Nickels of Junk Jeans is an expert at reusing fabric, especially denim. Road to California 2015 was Luveta's second time at the show and first time giving a lecture presentation. Her class, "Ready to Wear Rehab" shared original ideas on how to repurpose denim jeans.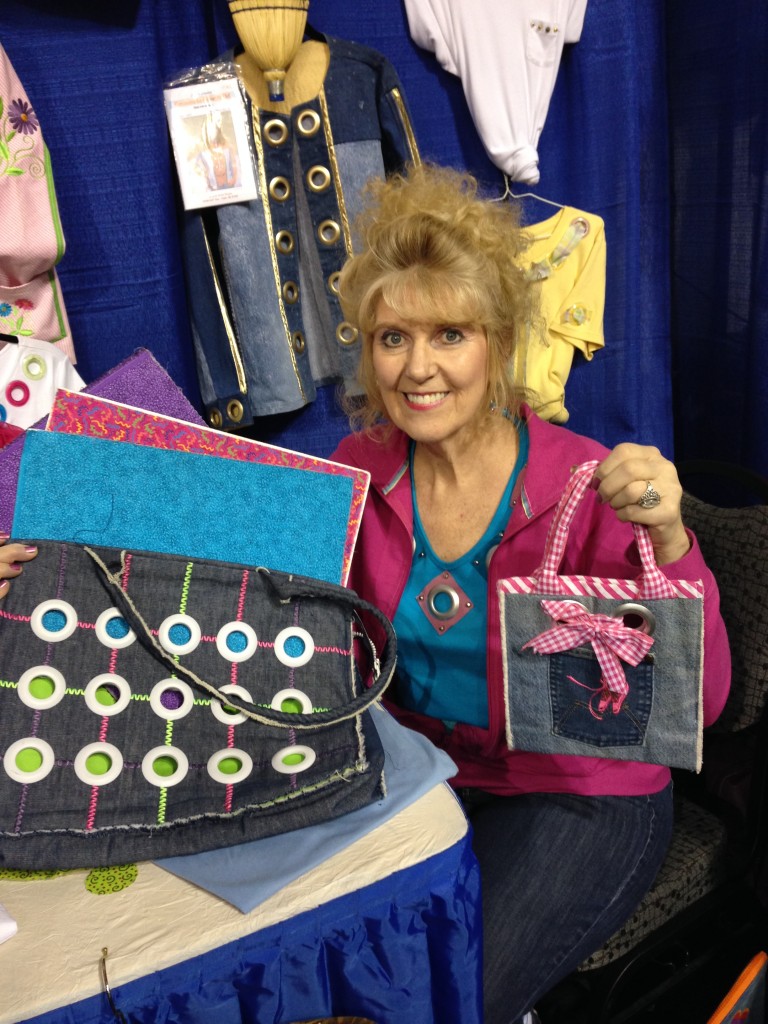 Known as the "denim diva," Luveta has had an interest in recycling denim jeans since she was a young girl. At one time, she had collected over 3,000 pairs of jeans! Her natural curiosity about the workings of zippers, tack buttons, rivets and even the purpose of holes in the knees, prepared Luveta in those early years, for cutting, ripping and tearing her current creations.
During the lecture, Luveta shared how to make a denim jacket out of three pairs of jeans. And how one pair of jeans can be cut down to make four placemats!! It is all about how you lay out your project, Luveta explained.
With the current interest in creating handbags and purses – not to mention Road to California's and ByAnnie.com's Bag Challenge for Road 2016 — Luveta demonstrated a fun embellishment: using the pockets from worn denim jeans.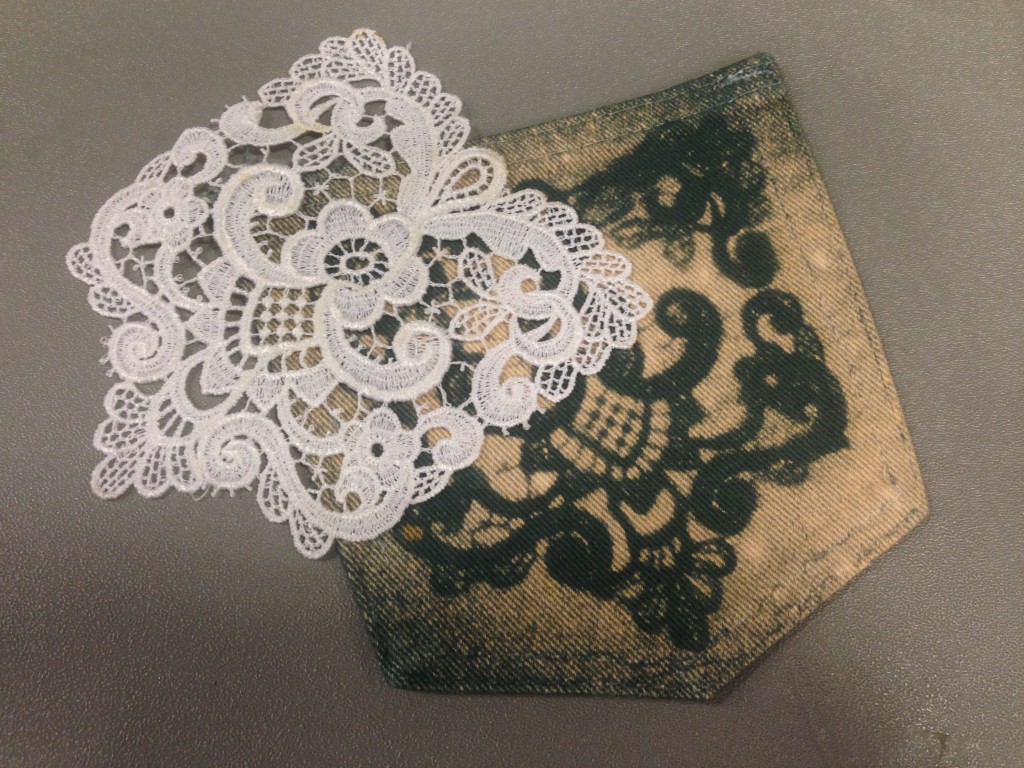 To use Luveta's technique, you will need a pocket removed from a pair of jeans, some lace, and a spray bottle filled with bleach.
Step One: Remove a pocket from a pair of worn jeans.
Step Two: Arrange a piece of lace over the pocket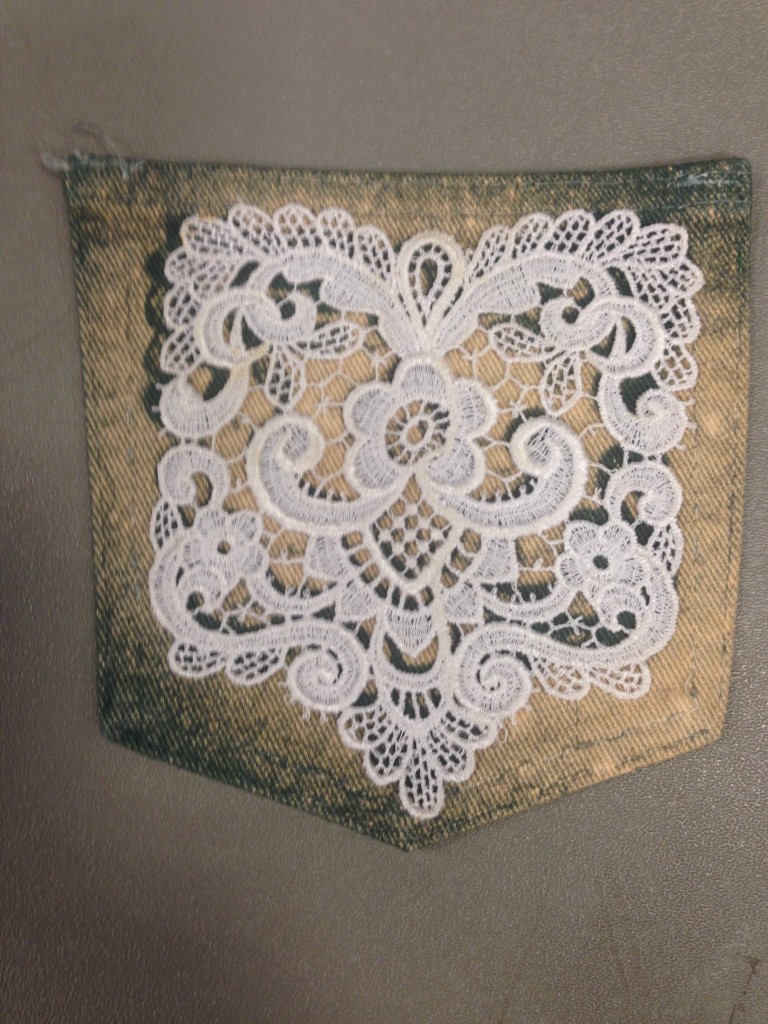 Step Three: Spray bleach over the lace and then immediately remove the lace.
Step Four: Be patient and wait for the bleach to take hold on the fabric. Once it has dried, the pocket can be stitched to your project.
Luveta said that this procedure can also be used on t-shirts. You just have to dilute the bleach before spraying over the lace.
Do you have any tips for reusing fabric or jeans?      
]]>
Tags: Luveta Nickels, Recycle, Recylcing Jeans, Renew, Reuse