<![CDATA[
Road to California 2015 was quite the adventure for Alexus Jekill, age 11, and Charlotte Upitis, age 9. Both girls are from Calgary, Canada and both girls had their first ever quilts displayed in the special exhibit, The Next Generation.
[caption id="attachment_3204" align="aligncenter" width="593"]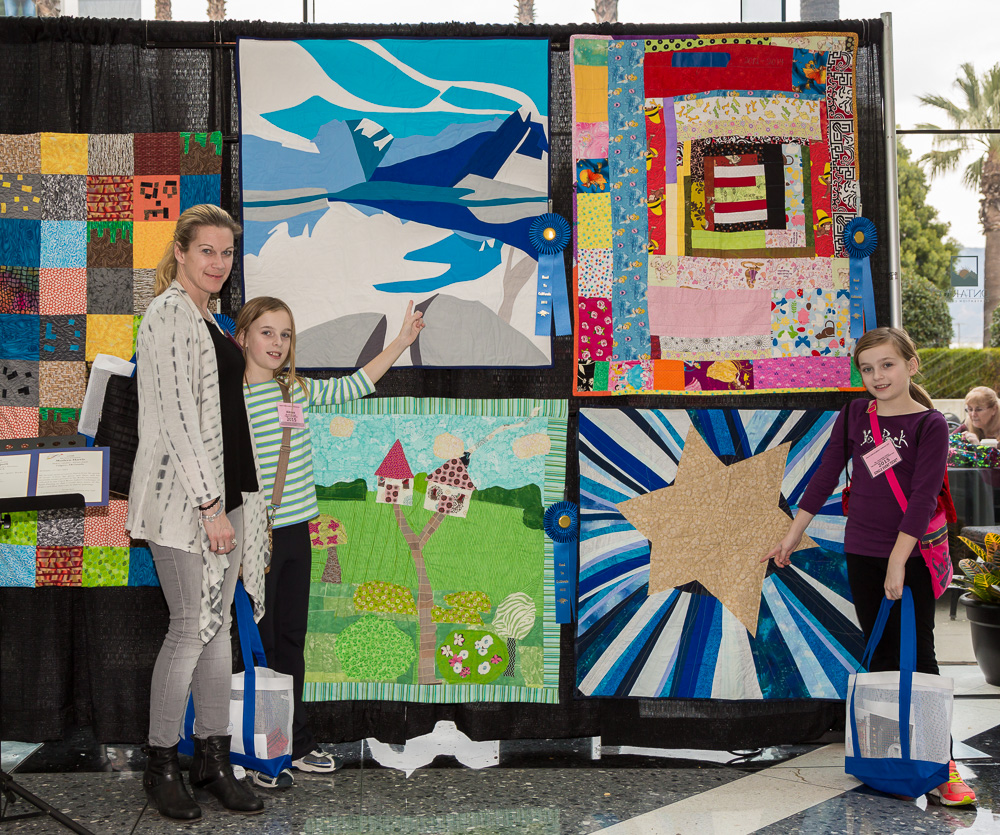 Photo by Gregory Case Photography[/caption]
Alexus and Charlotte are not new to sewing. Charlotte has been sewing since she was four years old when she got her first sewing machine. Alexus has been sewing for the past two years. Both girls sew on Bernina sewing machines. Charlotte has the limited edition machine with peacock feathers and loves to sew clothing, purses, and accessories. Alexus has the limited edition with butterflies that she uses to sew pajamas. She also takes art classes at the Calgary School of Art where she has begun using fabric as one of her mediums.
Sewing for charities is a passion for both girls. They have sewn and donated clothing for Hats for Hearts, a Canadian fundraiser that raises awareness for stroke victims. Charlotte's grandfather passed away from a stroke when Charlotte was 1 years old. She then had small hemorrhagic strokes in her cerebellum herself due to a sudden medical illness when she was two years old, requiring Charlotte to have to learn how to sit and walk again herself.
It was Charlotte's mom, Kathryn Upitis, who found out about Road to California and the special exhibit. An article on Road's blog about triplet girls who sewed attending Road 2014 first caught Kathryn's interest because Alexus has a twin sister. Then, when she heard about The Next Generation special exhibit, she knew Alexus and Charlotte would want to enter.
The quilts Alexus and Charlotte entered in The Next Generation were the first quilts either girl had made. Both girls dedicated their quilts to a family friend, Toni Kohn Woodward, who had passed away last September from a heart embolism. At the time, Toni was in her 20's and pregnant. The star on Charlotte's quilts was added before the quilt show as a way everyone could remember Toni.
[caption id="attachment_3206" align="aligncenter" width="591"]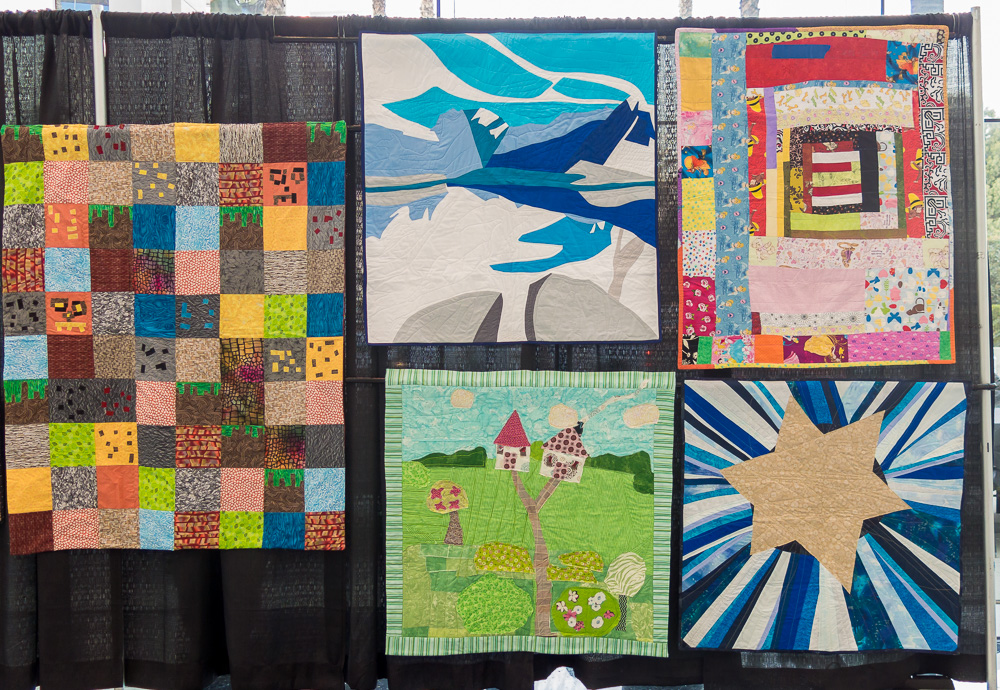 Photo by Gregory Case Photography[/caption]
Road to California was the first quilt show Charlotte and Alexus had ever been to. What did the girls think about seeing their quilts in person at the exhibit? Charlotte said, "I was so excited to see it. It made me happy." Alexus added, "I thought it was crazy!"
Alexus and Charlotte are already planning for their next sewing projects: phone cases and backpacks.
]]>
Tags: Bernina, Calgary School of Art, Canada, The Next Generation, Young Quilters