<![CDATA[
Siblings who share family ties and quilting ties are a great combination!!
Lauraine Clark (Upland, California) and Dianne Gullino (Bonnie Lake, Washington)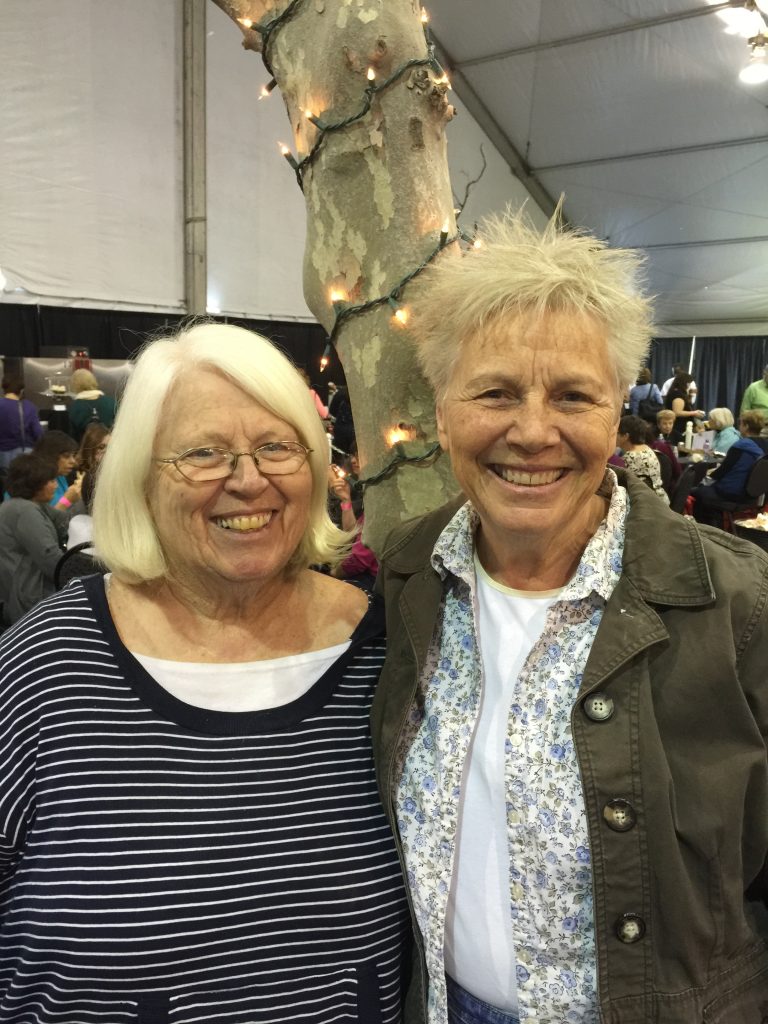 Even though Dianne is the sister that lives the farthest away from Road's show location in Ontario, California, she has been coming the longest, for the past 10 years. About four years ago, she began persuading Lauraine to come with her and they have been attending together ever since. Dianne figures that she generally makes about 12 quilts a year. In 2014, she made 30 pieced quilts to honor all the veterans in her Pomona High school graduating class for their 50
th
class reunion.  At first, she was just going to make one quilt for the student body president, a veteran who was suffering from MS and could not make the reunion. After making his quilt, she decided to make quilts for all the veterans in her class. Classmates donated the money for the fabric to help relieve Diane of some of the cost. Lauraine helped with the piecing. The veteran classmates were moved by Dianne's gift and were very appreciative.  For some, it was the first time they had ever been recognized for their service.  Dianne made sure that those who didn't attend the reunion still got their quilts, mailing them off after the event.
Terri Krause and Keith Dommer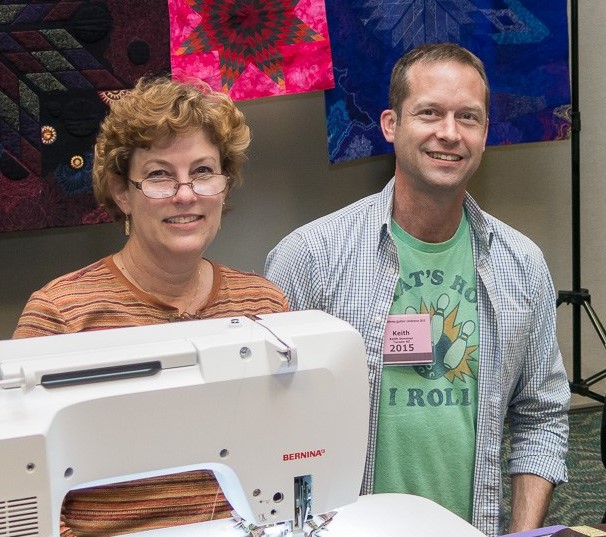 For over 20 years, sister and brother Terri Krause and Keith Dommer, have met their mother at Road to California to celebrate her birthday and do some quilting. Terri thinks Road is the best place for a family outing. While Terri loves applique, she doesn't have any desire to do it. She prefers a more traditional style and gives away most of the quilts she makes. Keith started out making pieced quilts. After 10 years of quilting, he started doing machine applique. His quilt tops integrate bold, graphic designs. Keith has won numerous awards for his quilting including this second place award for Traditional, Large, Mixed at Road to California in 2012:
Marina (Oak Hills, California) and Lisa Caraway (Rancho Cucamonga, California)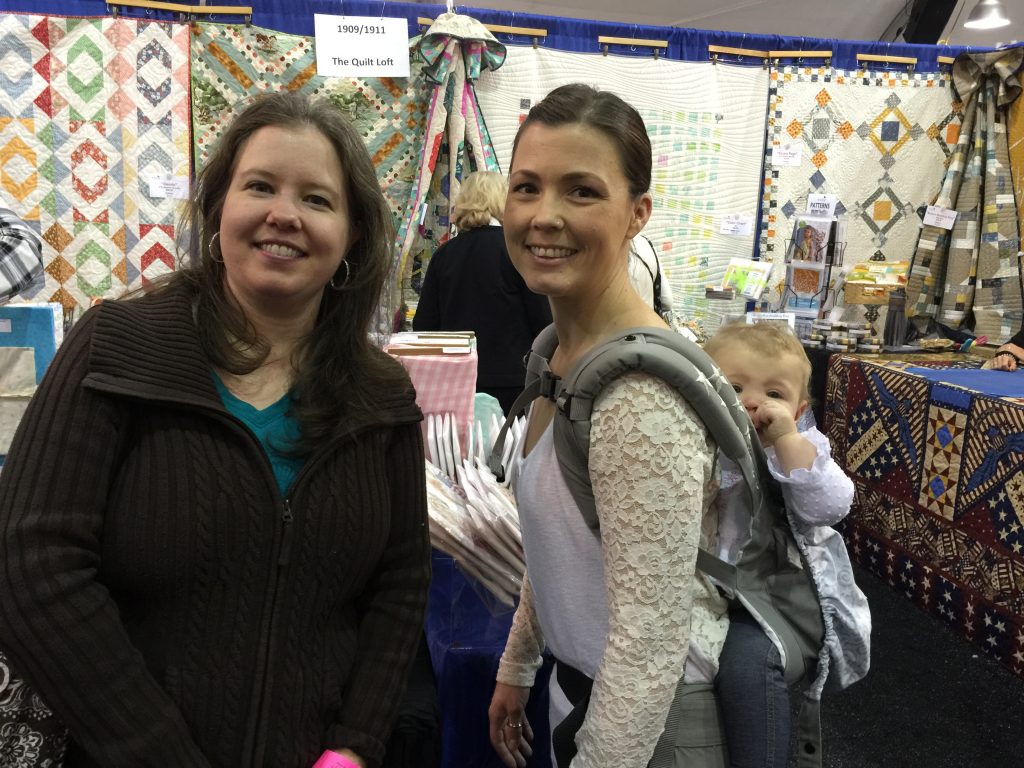 Sister-in-laws who both love to quilt, Lisa brought Marina for her first visit to Road in 2016. Marina loves to quilt and loved the show. She said "I can't wait to come back." Lisa offered some good advice for show guests from her own experience. She said,  "make the rounds to all the vendors before you commit!!" The sister-in-laws have already begun their "plotting" to attend Road 2017. Do you have a sibling that quilts?   Will you planning be getting together at Road 2017?]]>
Tags: Families that Quilt, Road to California 2017, Siblings that Quilt, Veteran Quilts