<![CDATA[
Claudia Pfeil will be teaching six, hands on, stand up  longarm classes that allow for two students per machine head:
Pimp My Quilt! on Monday 1012N and Saturday 6015N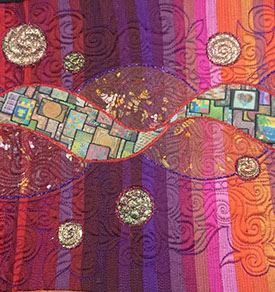 Paisley Parade on Tuesday 2017N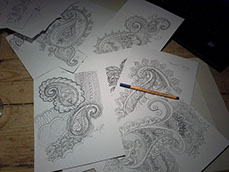 Bubbles, Curves & Straight Lines – A Way to Modern Quilting on Wednesday 3016N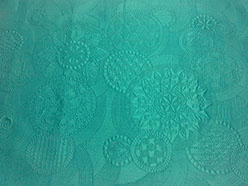 Claudia's (P)fantastic (P)freemotion Borders on Thursday 4015N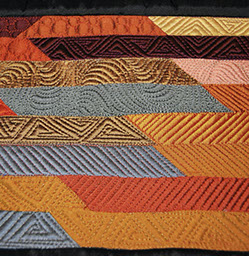 And on Friday 5016N Modern (P)freemotion Wholecloth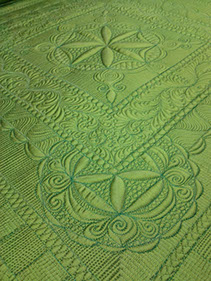 At Road to California 2017, several of the class instructors are coming from outside the United States and Claudia Pfeil is one of those teachers. Claudia is from Germany. She grew up in Hemer and has lived in Krefeld since 1985. A town with a population of 240,000 in the mid-west part of Germany, close to the border of Belgium and Netherlands, Krefeld is known as the "Town of Velvet and Silk" because of its history of silk weaving. Growing up in a family of bankers, Claudia was the one who loved to draw and paint. She tried everything from pottery, silk painting, water color painting, and even making carpets out of knots.  When she graduated from school, she moved to Dortmund and started an apprenticeship as a display designer in a warehouse. It was through that job that in 1985 she was first exposed to quilting by attending
Creativa
 –Europe's leading exhibition for creative design.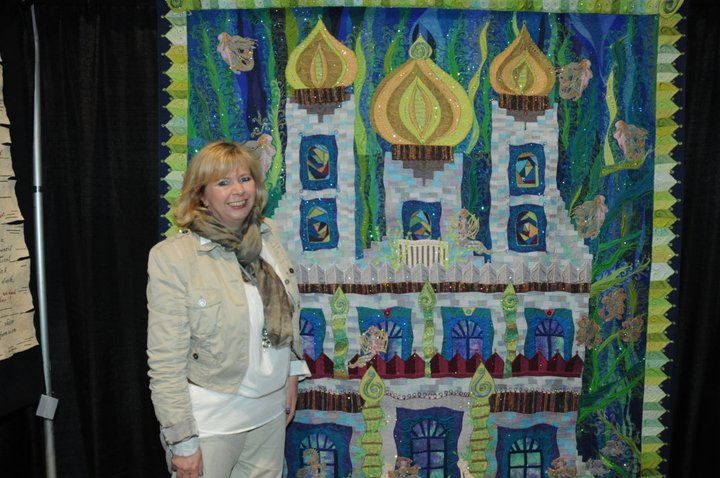 The biggest sewing project Claudia has ever done was the first quilt she ever made. It was made without using any rotary cutters or rulers and the basic sewing machine she used could only secure the layers for hand quilting. She taught herself the tricks of making templates and seams. According to Claudia, "there was much 'trial and error'." After the birth of her first son, Julian, in 1992, Claudia delved in to quilting. She found some fabric pieces she had stored away; 12 inch squares she had woven on a 16 shaft loom while attending  university. She just knew they belonged in a quilt. Needing thread to put the quilt together, Claudia went to a local sewing shop and they introduced her to her first rotary cutter, mat and quilting ruler. With perseverance, Claudia set out to "learn by doing." She recalls that those "experimental times gave her the courage to improvise. I was soooo happy and I got hooked." Looking back, Claudia says, "I have to smile about my self-confidence without having any clue." Claudia has been a student of textile design, an independent textile designer, a patchwork quilting teacher, and a quilt shop owner. But she says her world changed completely in the spring of 2005 when she bought an APQS Longarm. Having taught throughout the United States, Australia, and Europe, Road 2017 will be Claudia's first time at the show. She says, "I am really happy and proud to be invited." All of her classes are hands on, longarm quilting classes. Her goal is to set her students free to think out of the box. She hopes they will leave the classroom with a big smile on their face, happy and proud of themselves, and remember her tips when they go home to work on their projects. To see more of Claudia's work, please visit her
Facebook Page
.
]]>
Tags: Claudia Pfeil, German Quilter, Longarm Quilting, Modern Quilting, Patchwork quilting, Wholecloth Quilting