<![CDATA[Road 2018 teacher, Jamie Wallen, has owned a longarm quilting business for over 20 years.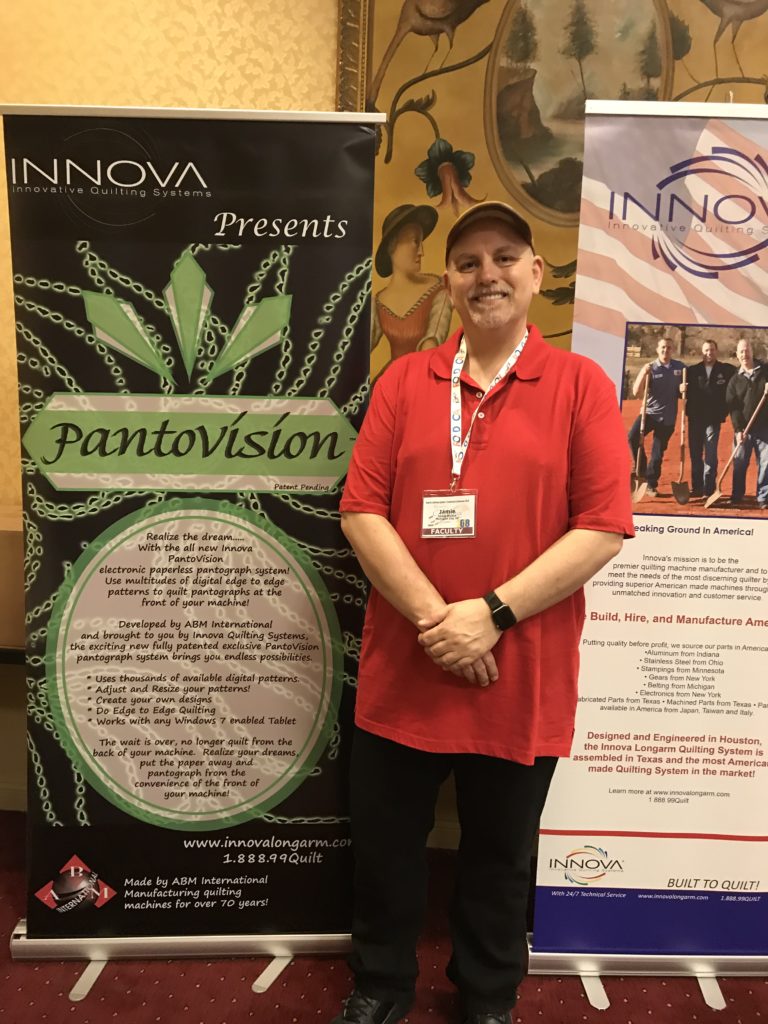 During his classes, not only did he help students improve their longarm quilting skills, he also shared advice about how to be a successful lonngarm quilting business owner based on his own experiences.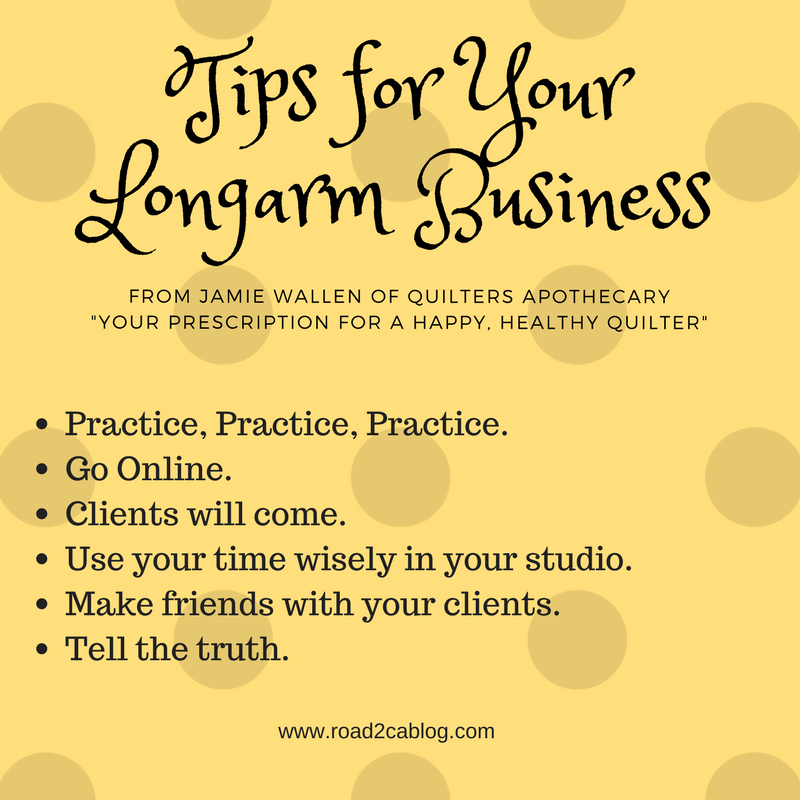 Practice. Practice. Practice.
Practice your craft at least a half an hour a day by drawing designs on paper, creating "muscle memory" for when you take the design to the machine. As you practice, learn new designs and techniques. Be willing to learn and grow with your talents and skills.
Go Online.
Jamie shared that there are 100's of quilt block quilting design ideas online.  Search for contour line quilt blocks. Print them off and practice the designs.  Also search for current trends in quilts and come up with three different ways to quilt a particular designed quilt.
Clients Will Come
"No need to worry if you will get clients, " assured Jamie. "They will come." He recommended practicing your business pitch right along with practicing your quilting techniques.  You won't have time to practice when a customer drops off their quilt.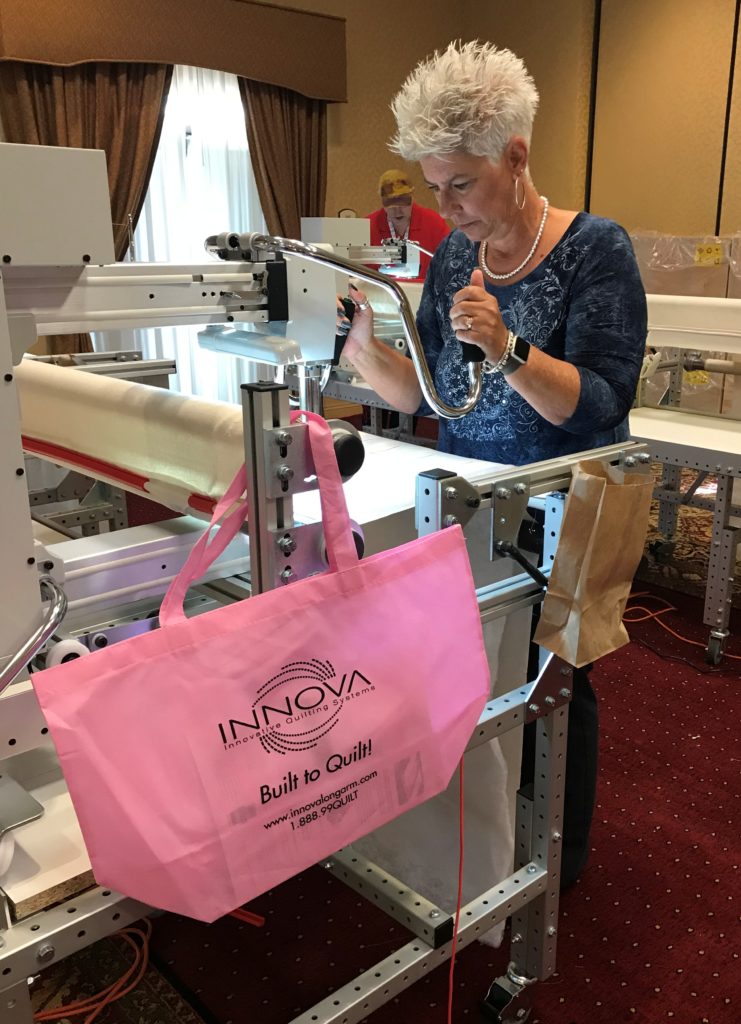 Sharon was a student in one of Jamie's classes. She has been quilting for over 20 years and started longarm quilting four years ago when her kids got out of school and she had more time. She has owned a longarm business, Bee Squared Quilts, for 2 years. At first, she quilted for friends and their friends. She is ready to expand her business so that is why she took Jamie's class. Her first longarm quilting class was with Jamie at Road 2016. She loved learning his design techniques and hearing his stories, so she signed up again in 2018. Her best take-away? Keep drawing.
Use Your Time Wisely In Your Studio
When Jamie first started his business, he found he was spending 10-12 hours in his studio but that he was wasting a lot of time. "There are lots of distractions and interruptions when you work out of your home. It's takes self discipline to have a successful business,"  stressed Jamie. Some things that Jamie does to stay on track is to have a running timer on his machine. When he walks up to the machine, he hits it on and whenever he walks away, he hits it off so that all through the day he keeps a running total of the time he actually spends quilting. Today, he has cut down his quality time to 7-71/2 hours quilting.
Jamie recommends avoiding television when in the studio. Television causes a distraction because you often look away to see what it on. He prefers books on tape or podcasts because they keep you at the machine. "We need stimulation while we quilt and non-visual is best."
Another suggestion is to take advantage of answering machines and voicemail. Stop every hour to stretch, check your messages, and do other tasks.
Make Friends With Your Clients.
Jamie shared this observation: "Your clientele are not just there for your services. They are also looking for friends. Make appointments with your clients to show you respect their time. Find out about them, their work, their interests. Offer them coffee. A mediocre quilter who treats his or her client kindly will be more successful than a superb quilter who doesn't take an interest in their client."
Another one of Jamie's students, Chrissy, is new to the longarm quilting business world. She says she puts a lot of love in the quilting she does for her business, House of Threads. Chrissy said she liked "the touch and feel" of the machines during her class. She appreciated the opportunity to meet fellow quilters, see Jamie's quilts up close, and have him answer questions. "Jamie is amazing."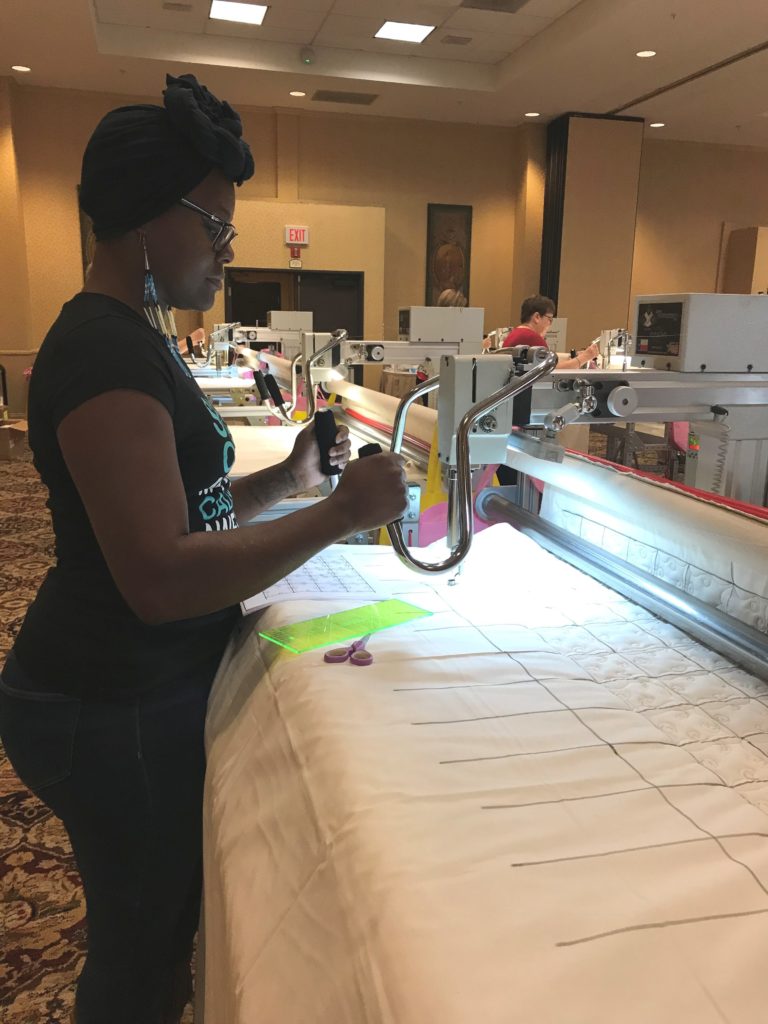 Tell The Truth.
"The human eye only corrects 75% of what it sees so the likelihood of your client catching a mistake isn't that high. Still, it is better for you to bring it to their attention. Always come clean with your client if you mess up. Don't try to cover it up.  And fessing up to a mistake doesn't necessarily mean you will have to always undo your mistakes."
Jamie's tips can be adapted for anyone who owns their own business but especially for longarm quilters.
]]>