<![CDATA[Cindy Seitz-Krug will be teaching 4013C  Gorgeous Gridded Quilting Level 1 on Thursday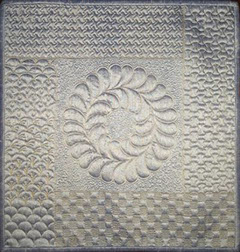 and 5601C  Fabulous Trapunto Wallhanging on Friday and Saturday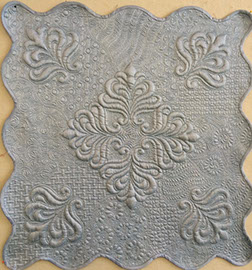 Cindy Seitz-Krug specializes in using a home sewing machine for her heirloom quilting. She owes her love of quilting to her mother. When she was 28 years old, Cindy and her mom took a beginning quilting class, taught by Jenny Carr-Kinney, at the community college in Ventura, California. After that class, Cindy says, "I was completely hooked on quilting." Unfortunately, today, Cindy's mom suffers from Alzheimer's and doesn't remember that she "used to be quite the quilter." Luckily for Cindy, both of her half-brothers' wives quilt, so she is still able to quilt with some family.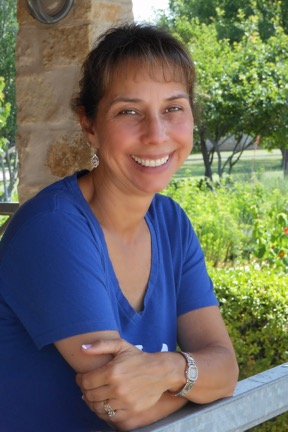 An author and award-winning quilter, Cindy won $1,500.00 for Excellence In Machine Quilting at Road 2017 for her quilt, Blush. A wholecloth quilt, Cindy said that her biggest challenge was finding "just the right balance of larger motifs that will dazzle, and subtle but beautiful backgrounds to make the main motifs pop, and also make the viewer delight in the detail."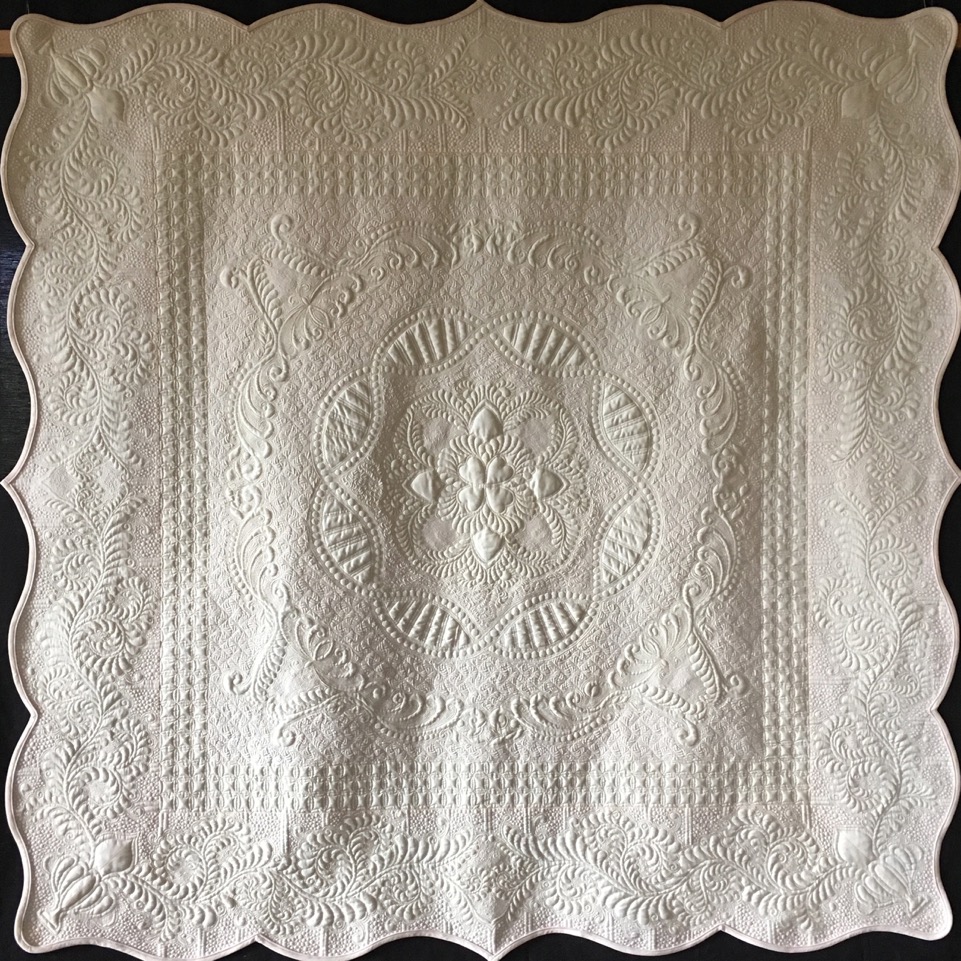 Cindy says she gets inspiration for her quilts from quilt shows.  "Seeing all those amazing quilts gets my wheels churning and gets me excited to create something beautiful of my own," shared Cindy. She has also taken quilt classes from three different instructors that have had an impact on her quilting technique: Diane Gaudynski for Machine Quilting; Sally Collins for Piecing; and Elly Sienkiewicz for Applique. What is the one quilting tool that Cindy can't live without? "Well, I'd have to say a small, sharp pair of scissors, and a thimble (two tools).  And of course, my BERNINA." Cindy's best quilting tip is to persevere if you really want to be able to do something.  "When people tell me, 'I could never quilt like that!', I say, 'Yes you can; it just depends on how badly you want to do it.  If you want it badly enough, you can!' What does Cindy like best about teaching? "I love when my students tell me that my classes are the best they've ever taken!  And amazingly, I hear that a lot.  It makes me puff up with pride!" Cindy hopes that after her students leave her classes that "they will feel empowered and confident in their ability to quilt their own quilts beautifully." In addition to her quilting, Cindy enjoys hunting and fishing in the Rocky Mountains. She holds a Bachelor of Science degree from Cal Poly, San Luis Obispo, in Environmental and Systematic Biology, with a concentration in Fisheries Biology. For more than 20 years, Cindy and her husband owned their own aquaculture facility in Bakersfield, CA, raising catfish for sale to grocers and restaurants. They recently sold their fish farms and relocated to the White Mountains of Arizona. To learn more about Cindy, please visit her website, Quintessential Quilting.
]]>