<![CDATA[
Beach Sculptures was made and quilted by Judy Leslie. She won $5,000 from sponsor Handi Quilter, Inc. for winning Outstanding  Art Quilt at Road to California 2016.
[caption id="attachment_4043" align="aligncenter" width="602"]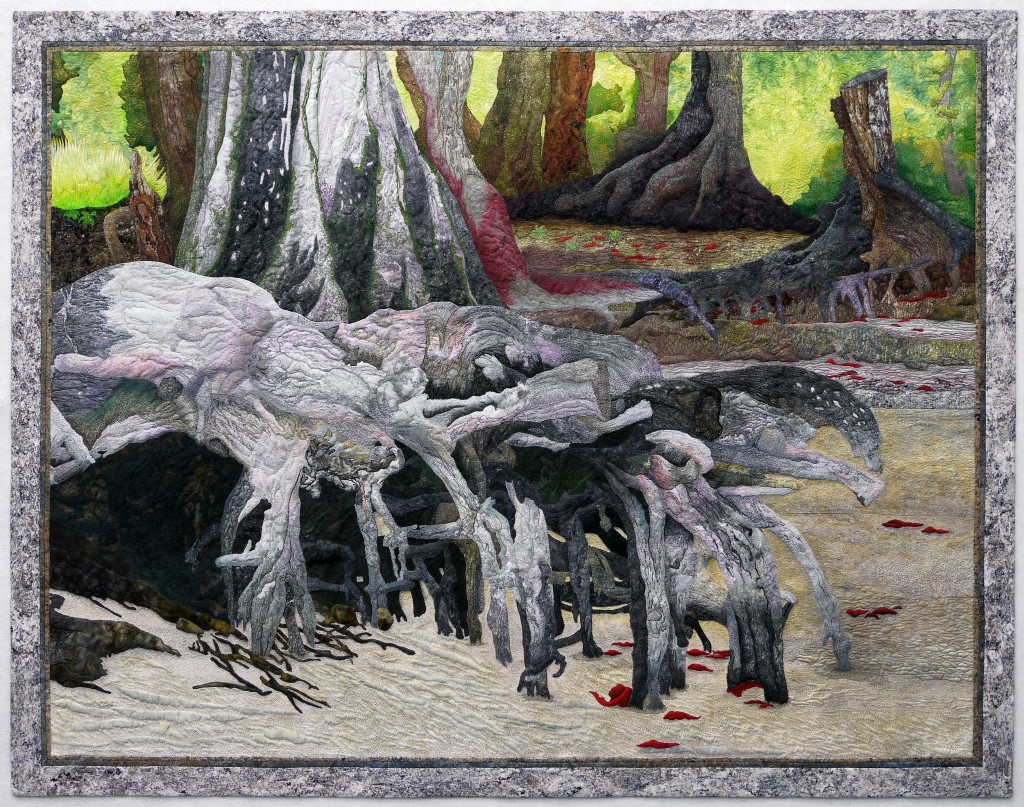 Photo credit: Judy Leslie[/caption]
Judy Leslie is from Coquitlam, BC Canada. Her original design took about a year to complete. She uses a domestic machine for her quilting!!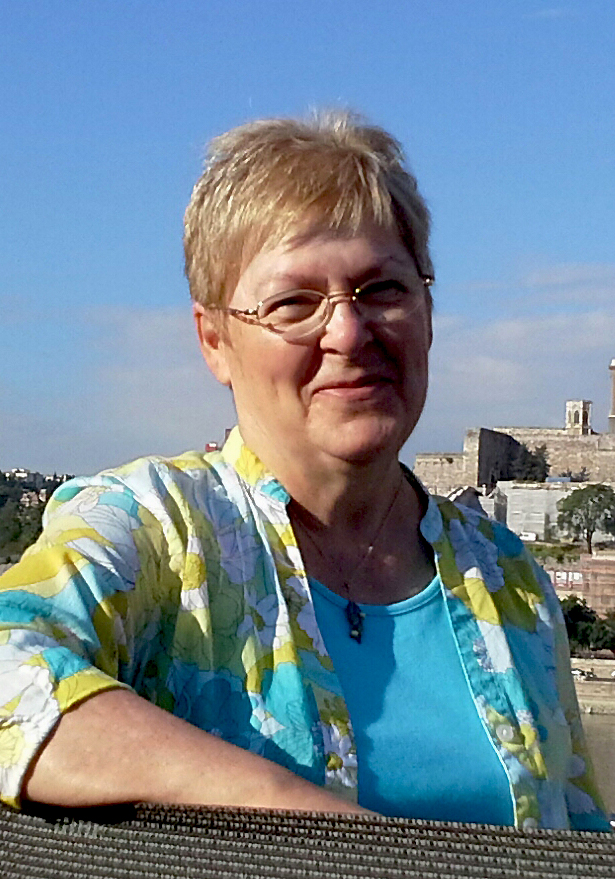 How did you get started in quilting?  I have always loved designing with fibre (this is the Canadian spelling of fibre!).  My interest began as a pre-teen by dreaming up and sewing 'exotic' doll clothes for my younger sister.  I then moved on to constructing a vast array of garments over the years.   About twenty years ago I discovered the wonderful tactile nature of cloth in 'quilt' form. I began by making a few traditional style quilts, but soon developed an interest in creating art quilts.  Once I retired from a teaching career, I was able to devote more time to experimenting with techniques and designs.  I am forever inspired by the lushness of our local landscape as well as recent journeys to other vistas.
What inspired your winning design?  My husband and I have spent many winter vacations leisurely exploring Kauai's beaches.  The slowly eroding shoreline produces exquisite 'beach sculptures'. The remains of trees, with their intertwined roots, are stripped of their bark and gradually reveal incredible tints of creams, pinks and grays.
How long did it take to make your winning quilt? What did you learn along the way? 
 I usually focus on making at least two pieces at a time as I ponder and plan future projects.  The complexity of each artwork's construction means that a single piece may take many weeks or even months to complete.  Sometimes family responsibilities or travel takes me away for periods of time, yet often this time allows me to contemplate ways and means of enhancing the projects that I'm in the process of completing. [caption id="attachment_4044" align="aligncenter" width="508"]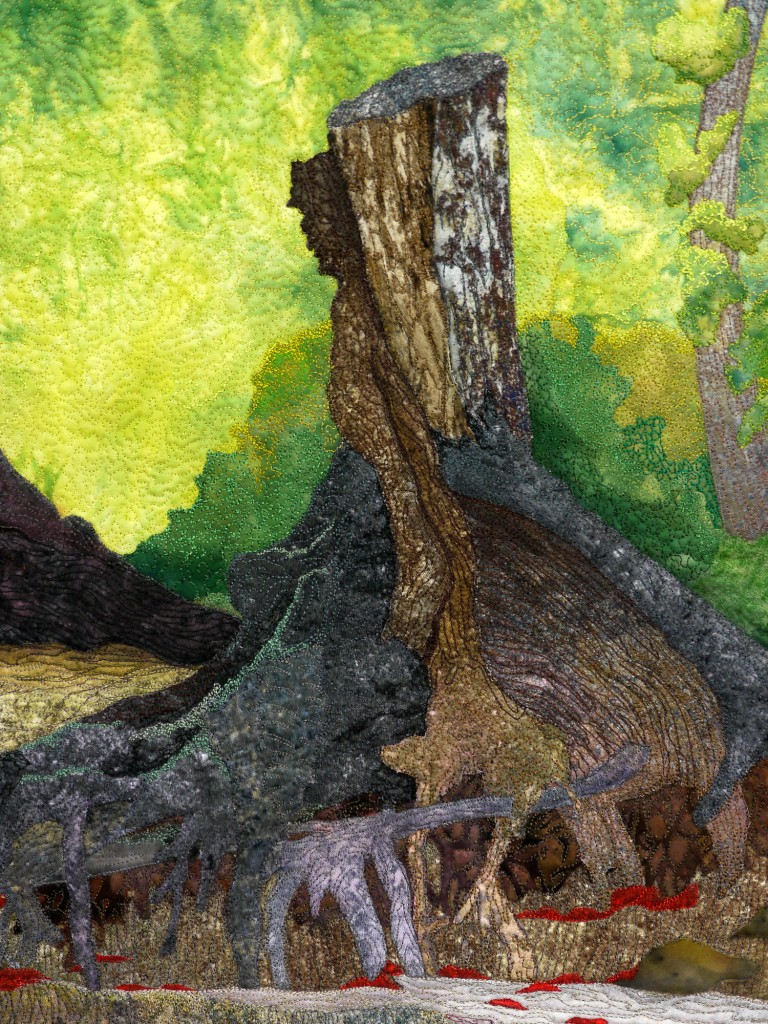 Photo Credit: Judy Lesllie[/caption]
What was your reaction when you found out you won Outstanding Art Quilt?
  I was ecstatic!  I was awarded Best Painted Surface at the Road to California in 2013 and I thought that nothing could surpass that thrill.  When I received the news I was with my husband and friends on the Big Island of Hawaii wishing I could be at the show in California.
Did you do anything special with your prize money? 
Other than purchasing a huge selection of threads that I have coveted for at least ten years, my prize money is in my Savings account!  My 'workhorse' domestic machine has never let me down for eight years;  I now have a contingency fund should my machine decide to be uncooperative in the future.
Where do you go from here with your quilting? 
At the moment I am creating two major pieces.  Although I am using different materials and techniques, both pieces have an animal theme.   Making art quilts is an important part of my life and I receive immense pleasure from working in this medium of artistic expression. Since 2007, I have exhibited quilts in a number of major quilt shows and galleries in both Canada and the USA.    Many award winning pieces can be viewed on the
Fibre Art Network website. 
I have taught a variety of classes in the past.  Physical limitations now prevent me from this pleasure so I am contemplating self publishing a book on some of my favorite techniques.
Editor's note: You can read a more detailed account of Judy's work on Beach Sculptures in the Autumn 2015 edition of  The Canadian Quilter magazine CQA/ACC.
]]>