<![CDATA[Probably the biggest highlight of Road to California 2018 was Missouri Star Quilt Company's own Jenny Doan presenting her Trunk Show at the Doubletree Hotel on Saturday night. Over 1,000 guests came to learn and be inspired by Jenny and her marvelous quilts.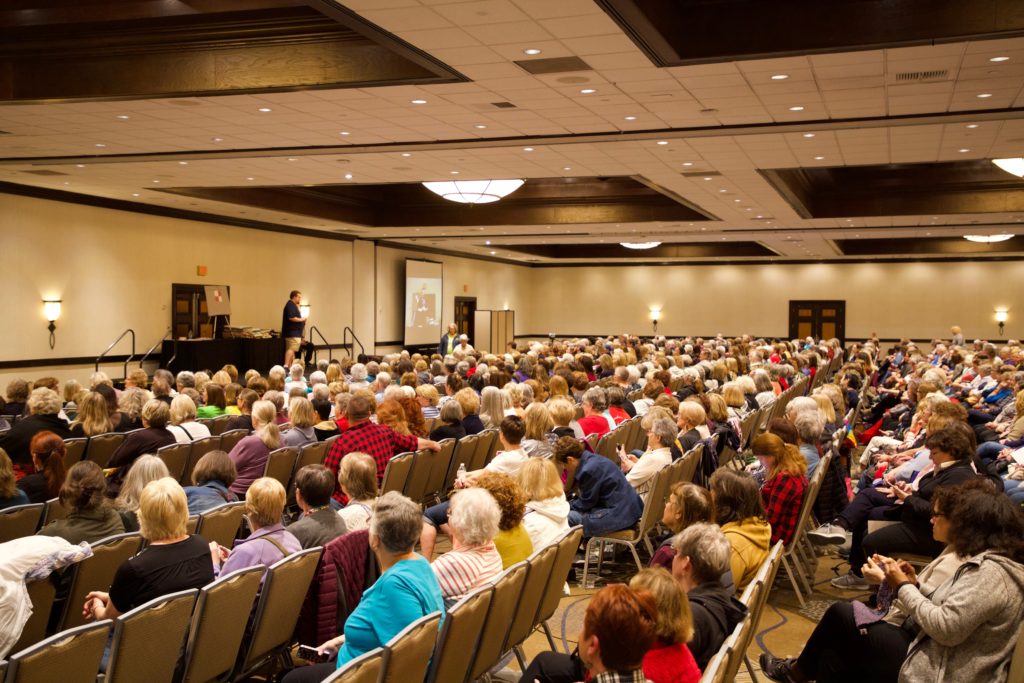 While Jenny has given her Trunk Show many, many times, each presentation is unique. Before going on stage, Jenny ponders on what message of hope, creativity and support she wants to leave with the audience.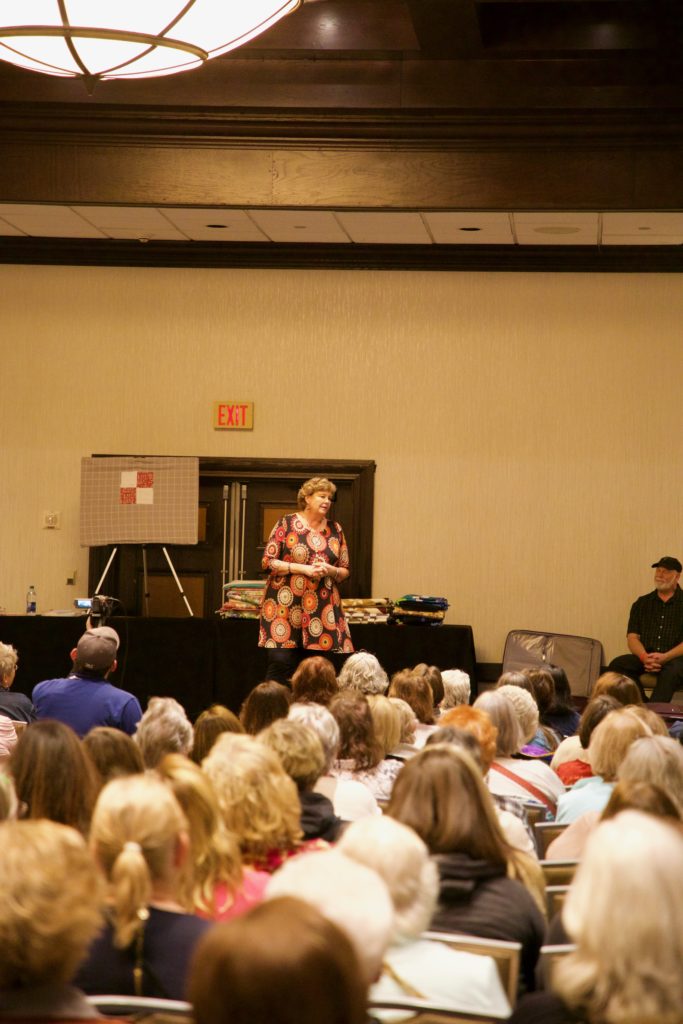 Jenny shared that she learned to sew as a young girl in 4-H. She appreciated the women who were patient and kind and taught her a skill that her own mother couldn't. Years later, their example instilled in Jenny one of her core values:
"Share the knowledge you have with someone or else it will die with you."
Missouri Star Quilt Company began 10 years ago with Jenny doing
long arm quilting
for clients. The machine was too big for her house, so she bought a building to house the business. She had a dozen quilt patterns in her repertoire and thought that was enough to keep her busy and fund her retirement. But her son had more in store for her: YouTube videos.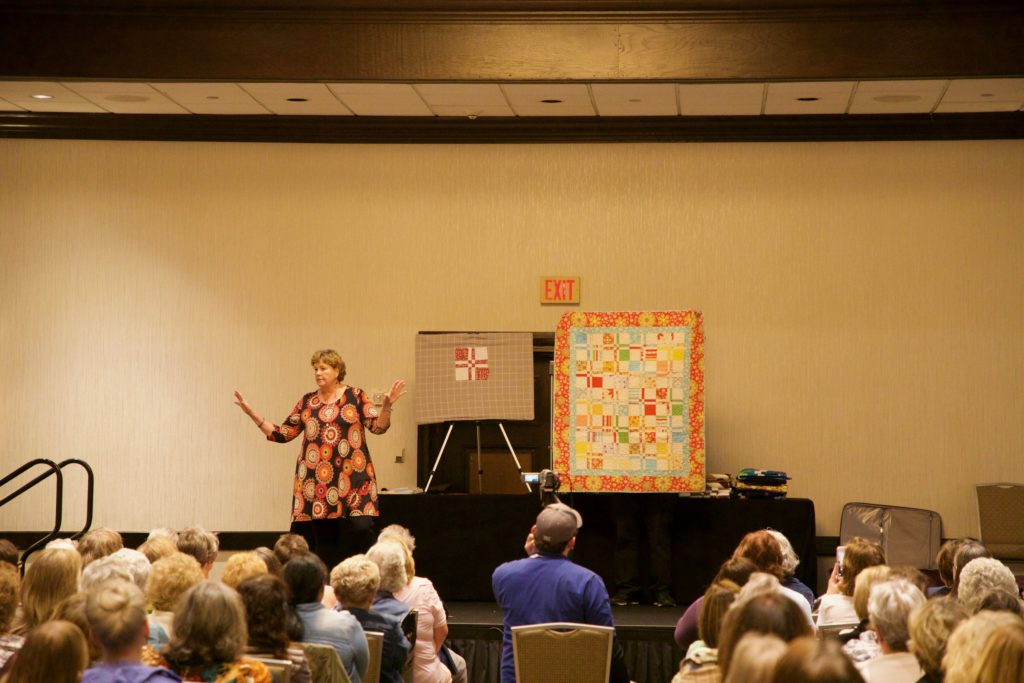 Jenny's
YouTube quilting tutorial videos
began when YouTube was in its infancy. She broke her leg just prior to her first episode so in the first few tutorials, Jenny was filmed in a wheelchair, heavily medicated. "It was just terrible," she recalled. Today, she has done over 500 tutorials, with a new one coming out every Friday.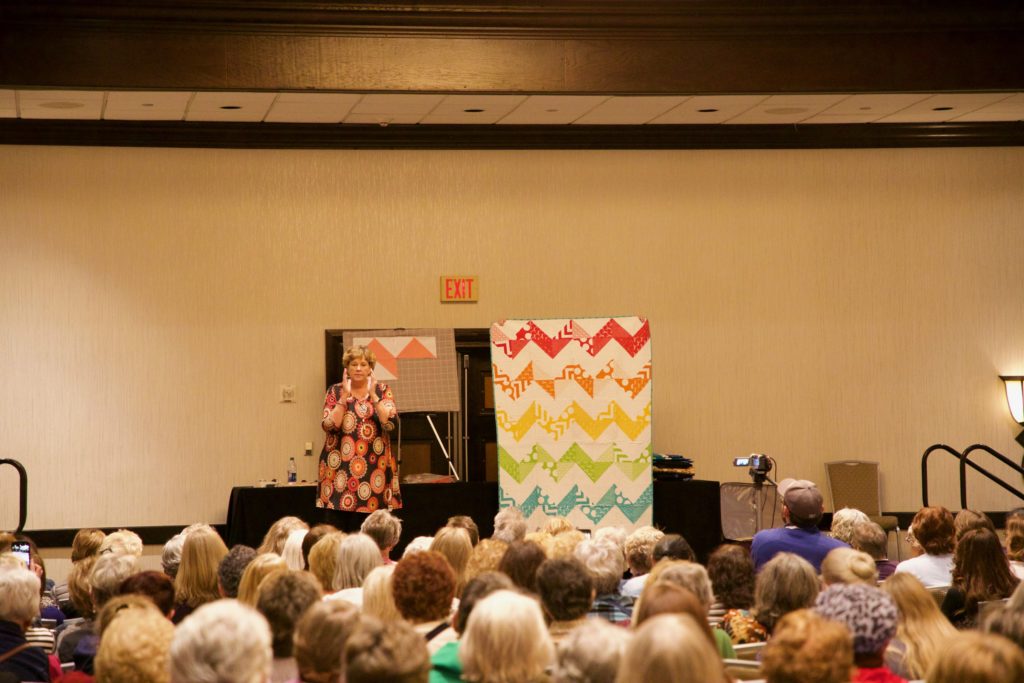 After one early episode, a woman called and inquired about the fabric used in the video and asked where she could get it. Jenny couldn't help her because it was some random fabric she had in her stash. But that phone call gave Jenny the idea that maybe Missouri Star should start selling fabric lines. At first, they would purchase 60-100 lines of fabric every 4 months. Each line had 20-30 bolts and it was becoming cost and space prohibitive to continue. Then
Moda
came out with pre-cuts and Jenny discovered a more economical way to store and use fabric. Jenny shared that 99% of her work today is done from
pre-cuts
. "They have taught me so much." Why are pre-cuts so popular with Jenny? First of all,
they are precut
– saving time and effort. Second, she is not a color matcher. She prefers to
trust talented and gifted fabric designers to do the fabric matching.
And third, using pre-cuts
takes away the "overwhelm factor"
because you know exactly how much yardage is in a charm pack, a jelly roll or a layer cake.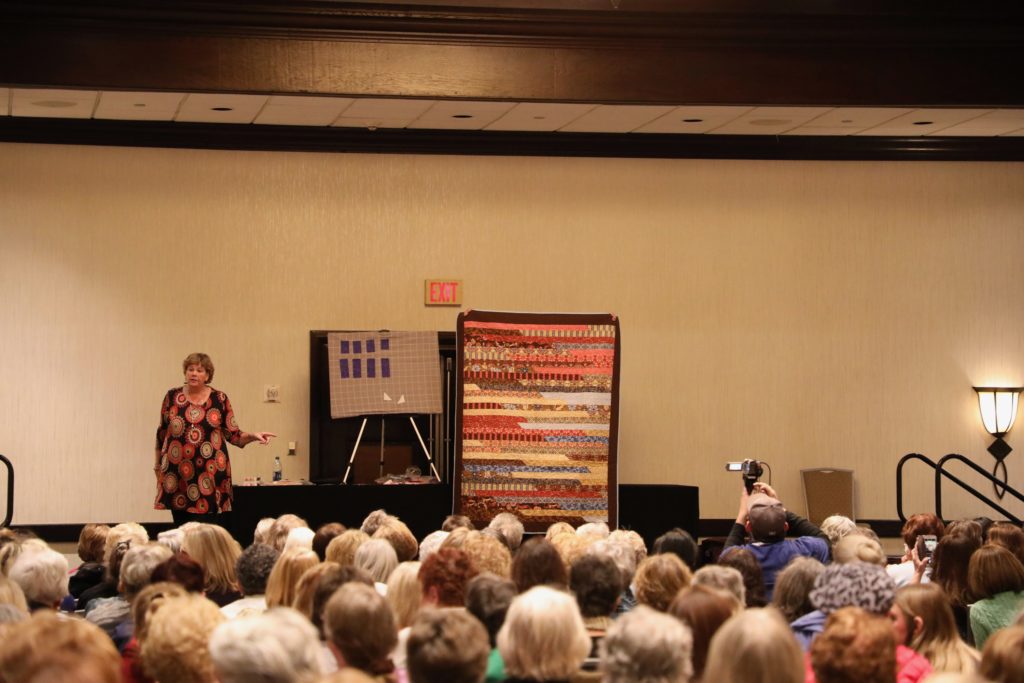 Adding to the fun of the Trunk Show was having Jenny's husband, Ron, on stage with her, helping to show the quilts and tell their stories. Ron is a quilter too. He enjoys the technical and detailed aspect of quilting.  "We quilt differently," said Jenny, "But we do it together."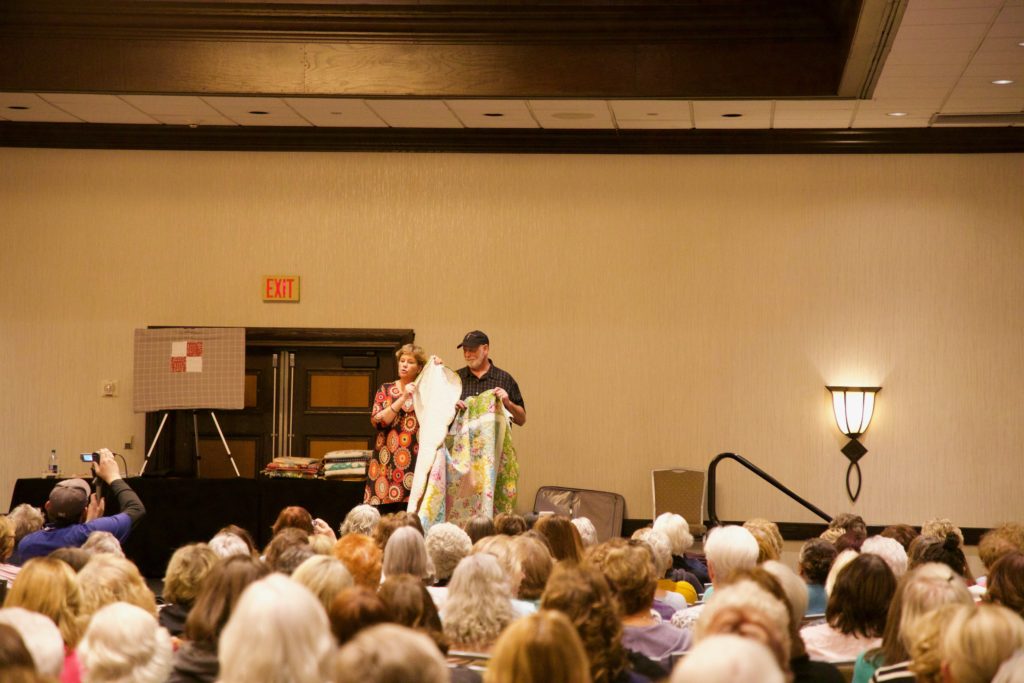 Jenny referred to herself as a utilitarian quilter; she wants her quilts to be used and worn out. To Jenny,
a quilt represents love, hope, warmth, ownership and kindness
. "No other hobby can offer all this." At the end of the Trunk Show, Jenny left her audience with this message of encouragement: "The stitches you take by yourself in your sewing room is changing the world. Never before have we needed your gift than we need it now."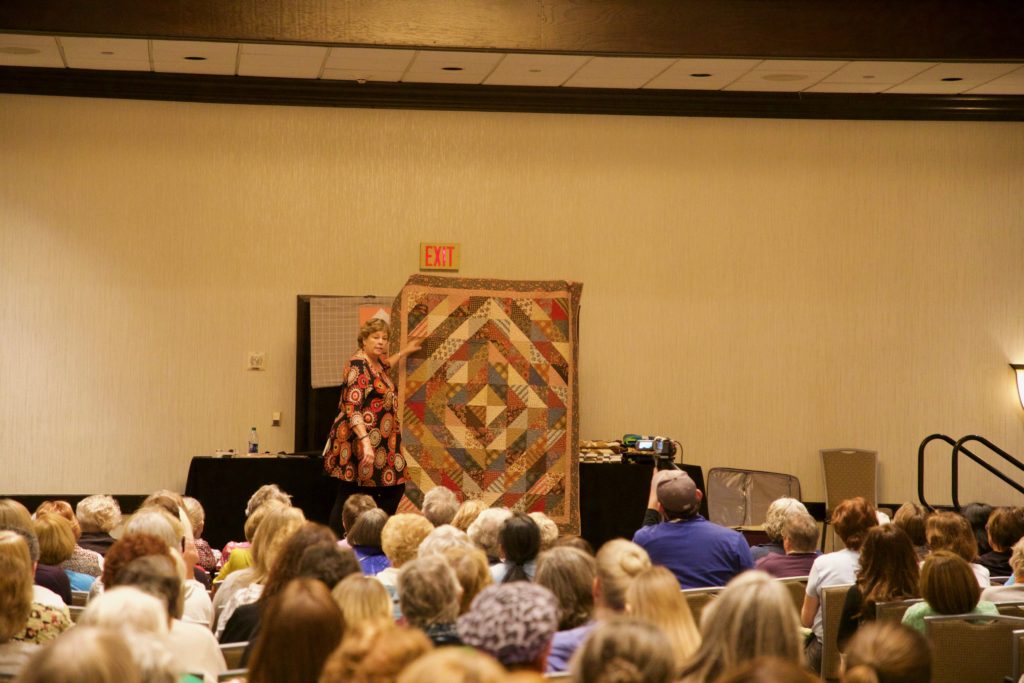 Thank you, Jenny Doan, for sharing your quilting journey with your Trunk Show at Road 2018.]]>