<![CDATA[
Part of the fun of Road to California is entering the contests.
Two Tickets to Road 2016: Teresa Borkin
[caption id="attachment_3796" align="aligncenter" width="492"]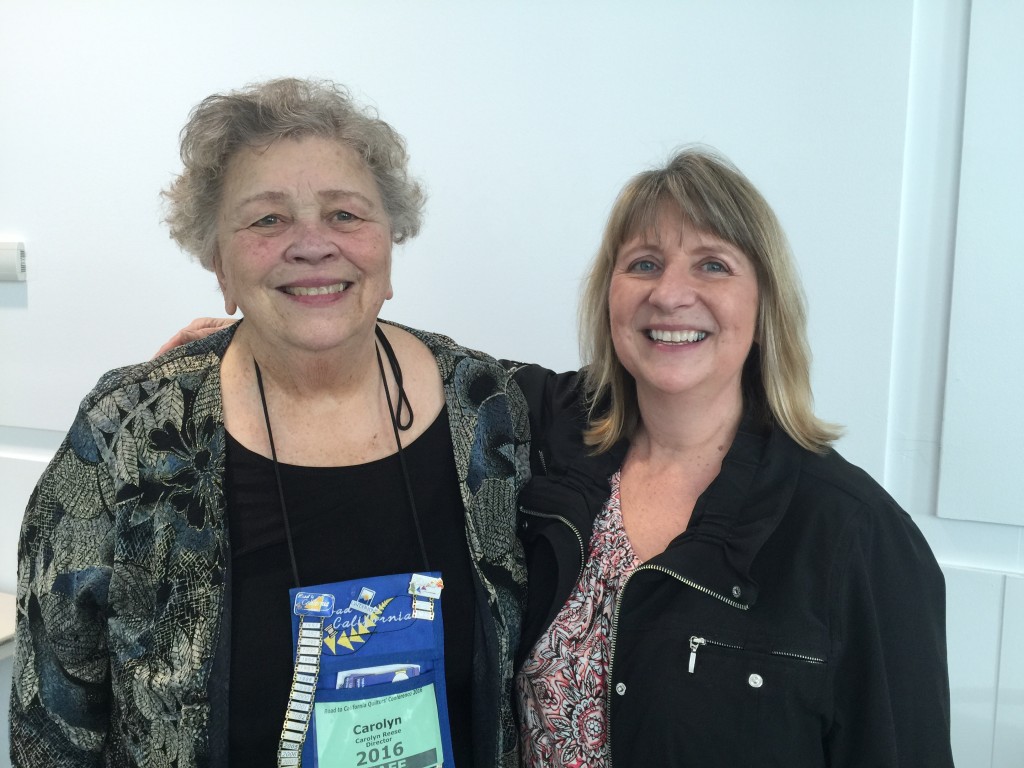 Carolyn Reese congratulates Teresa Borkin[/caption]
Teresa Borkin, from the Seattle area, had always wanted to attend Road. When she won two tickets for the 2016 show in a giveaway on the blog back in September, that sealed the deal. Teresa and six of her quilting friends came for three days. Teresa expected to see high quality quilts and her expectations were met. She attended Preview Night  where she enjoyed viewing the quilts without the crowds. Teresa also enjoyed the shopping and seeing vendors from Washington: Carriage Country Quilts, Quilter's Roost and Quilter's Coop. "I'm going home with a whole bag of stuff."
Thursday Daily Winner: Alice Finkelstein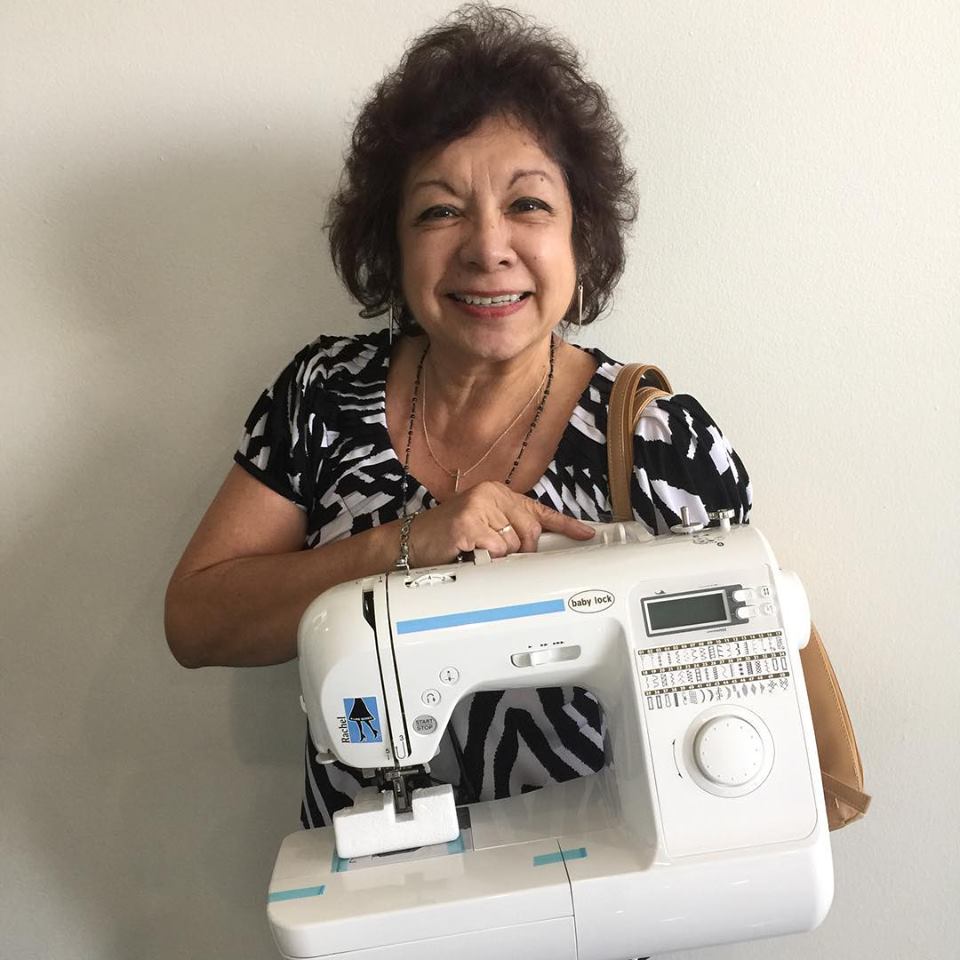 Alice Finkelstein traveled to Road from Paramount, California. This was her 11th year attending the show. Each year, Alice along with her cousin and a friend, stay 3 – 4 days, taking classes, shopping, and enjoying the variety of things offered during the show. Alice put her winning ticket in the raffle barrel at around 1:00 PM on Thursday. It didn't take her long to collect her prize; she was standing close by when her name was called as the winner of a Baby Lock Rachel sewing machine donated by Moore's Sewing Center. "I was speechless when I won. It was wonderful."
Friday Daily Winner: JoAnn Taylor Rice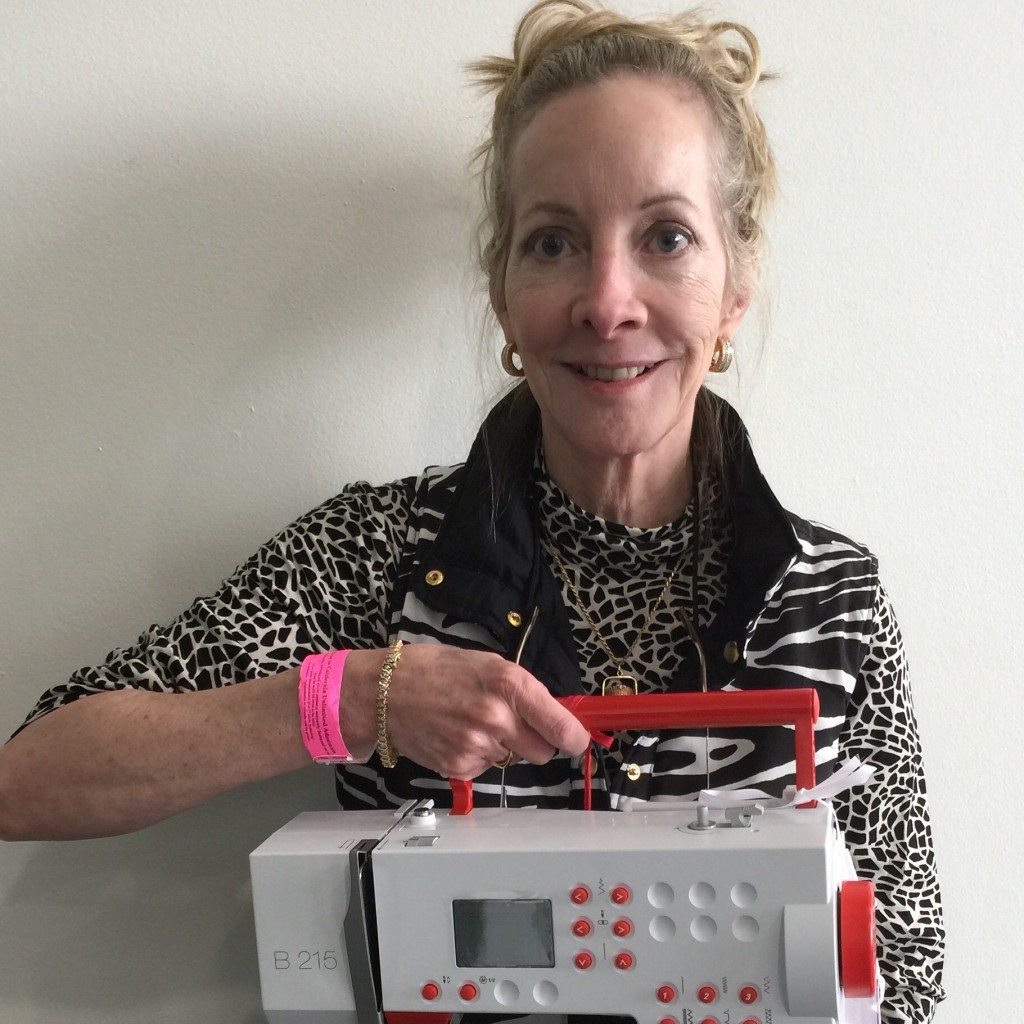 Road 2016 was JoAnn Taylor Rice's first time at the show. A resident of Scottsdale, Arizona, JoAnn came for three days and "had the best time. I loved every minute." She heard about Road to California through her quilt guild, Delightful Quilters. JoAnn was in "shock" when she heard her name called. "My friends and I hurried to get there when the raffle was being held. I hated to think what would happen if I wasn't there when my name was called." JoAnn  won a Bernina Simple Red 215, donated by Mel's Sewing Center and Upland Vacuum and Sewing.
Saturday Daily Winner: Maj Uggelberg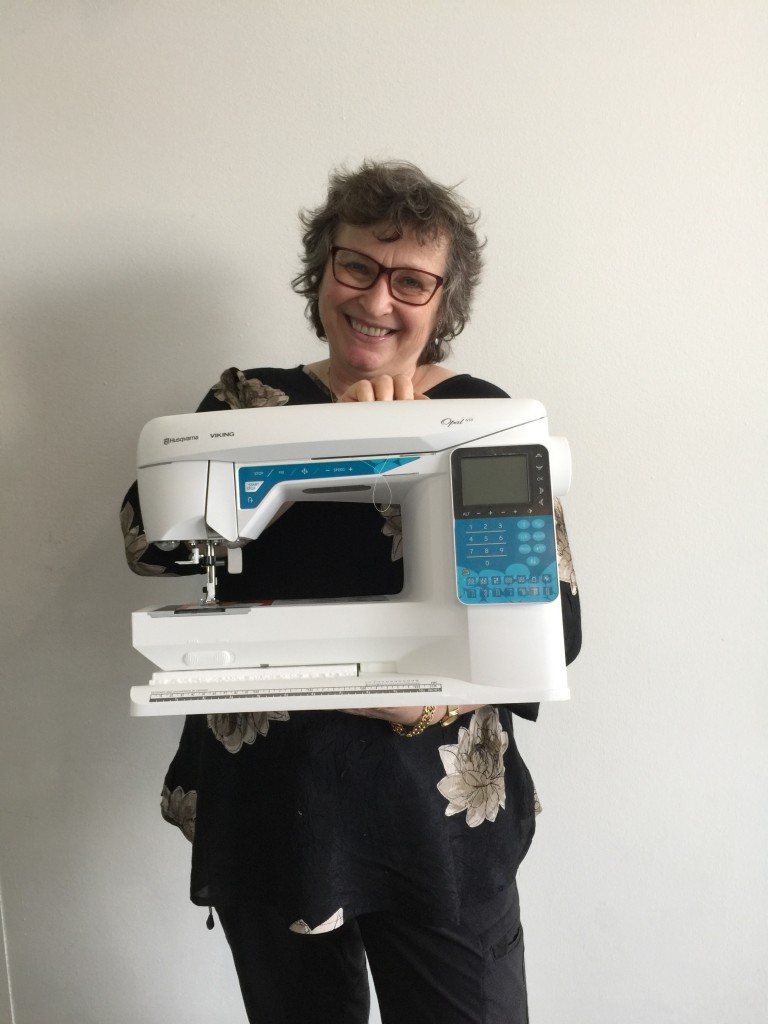 Maj Uggelberg was quilting away in a class being taught by Jerry Granata when her friend came running in and shouted that Maj had won the Saturday Daily Raffle. Maj dropped her project and ran to claim her prize, a Husqvarna-Viking 650 sewing machine, donated by OC Sewing and Vacuum. Maj is from Stockholm, Sweden and Road 2016 was the first quilt show she has ever attended. She arrived in the United States on January 12th and was staying until February 26th. Her first reaction to winning was "Wow!!" then, "Will it work back in Sweden?" and "How am I going to get this home?" Maj met OC Sewing and Vacuum owner, Joe Fuller, who told her because it was a Swedish sewing machine, all she would need is a particular cord and there would be no problem using it with the electricity back home. Shipping her new sewing machine home was a breeze because UPS was on site at the Ontario Convention Center and they were able to help Maj get her machine ready to send to Sweden.
Sunday Daily Winner: Liza DeBord
Lucky for Liza DeBord, her daughter entered Liza's name into the drawing for Sunday. Liza won a Martelli LaCresta Premier Workstation, valued at $3,250!! Liza was "amazed" that she won such an awesome prize.
]]>