<![CDATA[
Road to California is a great place for husbands and wives to discover together.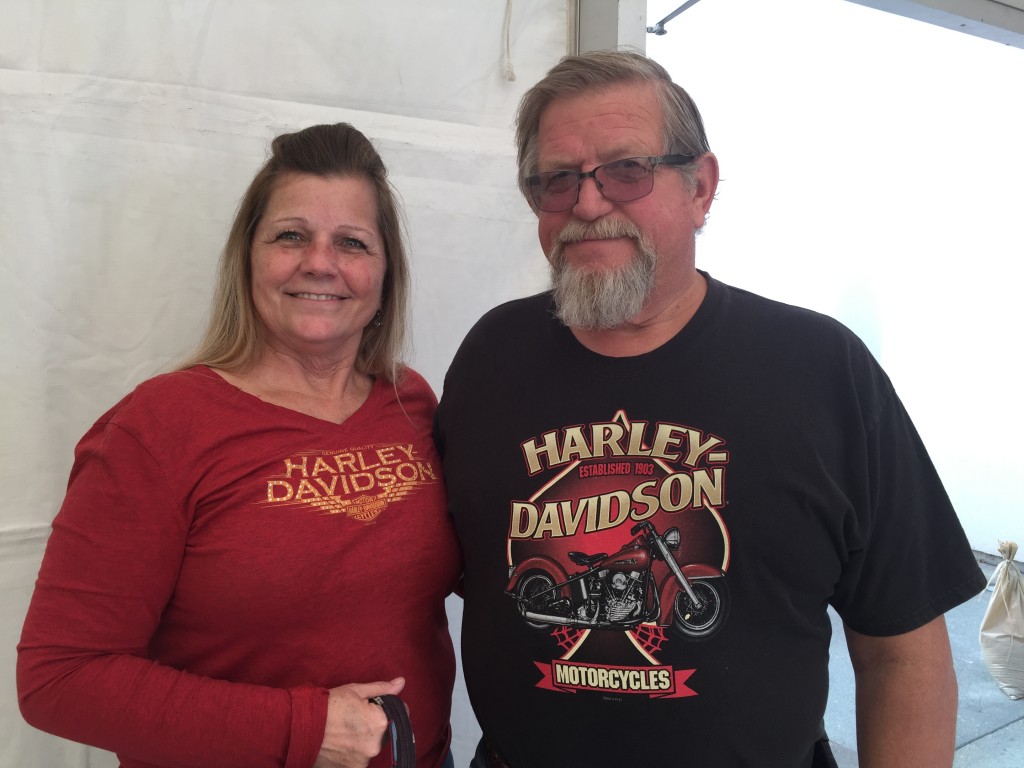 Jim and Trudy West are from Oro Grande, California.  They were spotted wearing their matching Harley Davidson t-shirts at Road 2016– another joint hobby of theirs. Trudy is the quilter in their family; Jim is the ripper-outer. Trudy has been quilting since she was a child. She made her first quilt around 8-9 years old. She quilts all kinds of patterns and also makes quilts for charity causes like
Susan J. Komen Foundation
,
Loma Linda Children's Hospital
, and the
Salvation Army
. Trudy has been to Road 10 times. As a couple, they have been twice. Says Jim, "It's always fun to see what Trudy is quilting."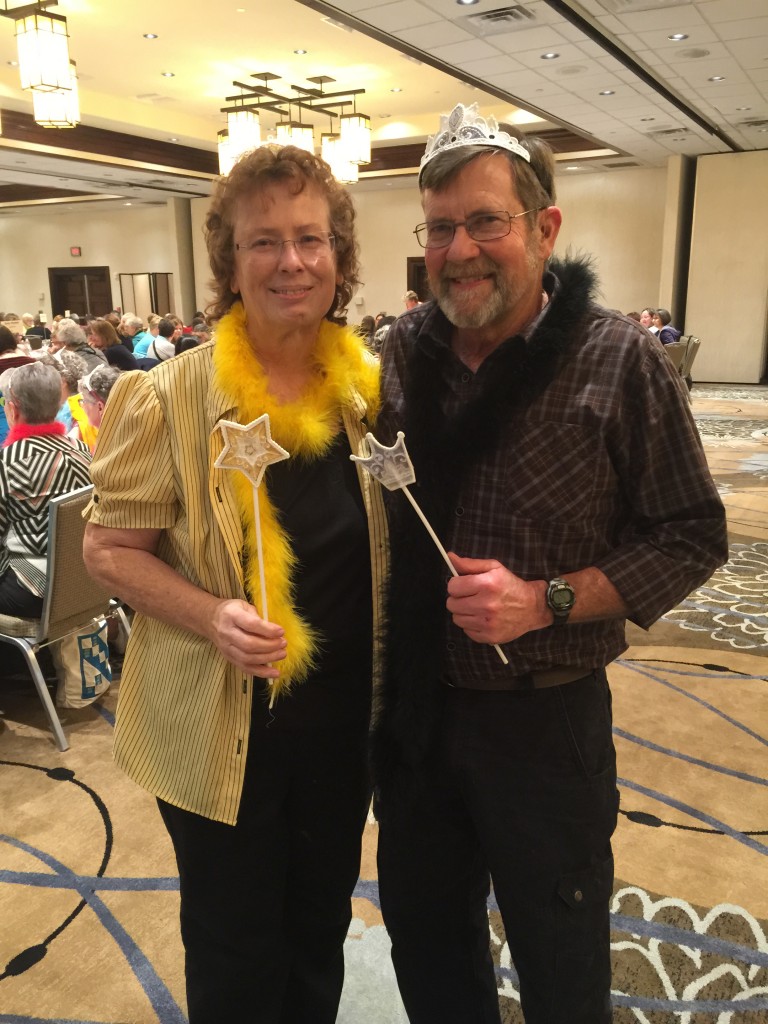 Brenda and Jeff Daniels attend Road for the entire week, taking classes and especially enjoying the camaraderie and new friends they meet at Party Time. Brenda has been quilting for over 50 years. She took 5 classes at Road 2016.   Jeff is learning how to do longarm quilting on his new machine and took four classes at Road 2016. Jeff commented, "Road is organized and put together really well. I like the classes."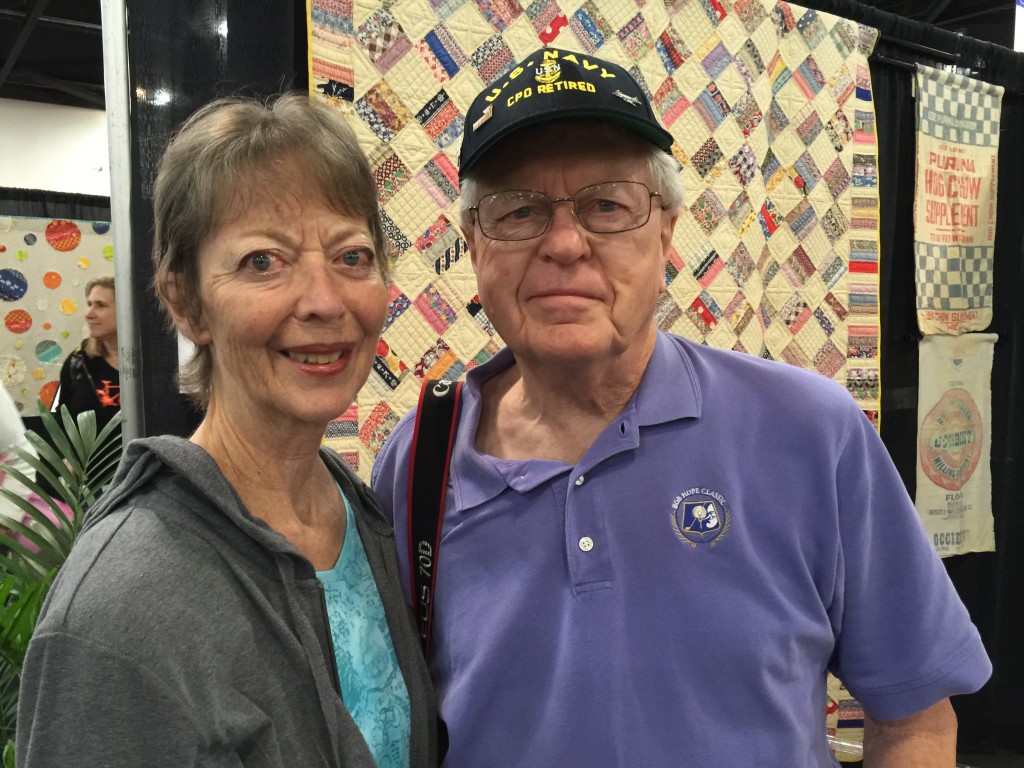 Lee and Ginger Ashworth have been attending Road for the past 7 years from Beaverton, Oregon. It is a tradition they both enjoy.  They both like looking at the quilts on display. Ginger is the quilter in the family and  Lee says he is their driver to Road. They usually spend two days at the show. Their favorite Road memory was the
Route 66 Exhibit
. Coincidentally, they were traveling on Route 66 that same year, so the exhibit really was meaningful for them.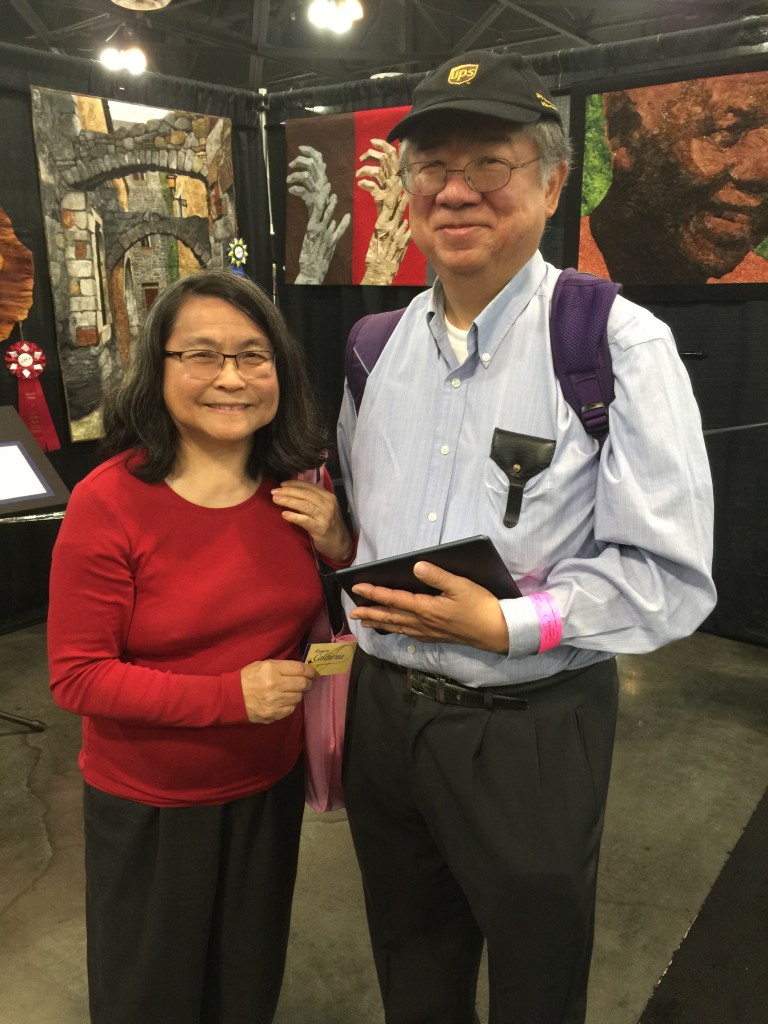 Ed Dong and Linda Nakamura are from San Diego, California and have lived in the Far East while Ed was serving as a Foreign Diplomat. While there, they attended the Tokyo International Quilt Show. Road 2016 was Linda's third time visiting Road and Ed's first time. He said he was there to be the "driver and bag carrier." Linda has been quilting for 20 years and calls herself a "utility quilter," making quilts for family and friends. Linda appreciated how big of a show Road was and loved admiring the many quilts on display. Will we be seeing you and your spouse at Road 2017? ]]>