<![CDATA[All of us at Road to California are busily getting everything ready for Road 2018. We can't wait to open the doors of the Ontario Convention Center January 18 – 21, 2018 and welcome all our guests to our biggest and best Quilter's Conference and Showcase yet.
We are excited to be giving away over $90,000 in prize money for the winning quilts in our quilt contest; to be offering over a hundred classes taught by exceptional faculty; and to open our vendor mall with over 225 international and nationally known retailers. We want all of our dedicated and supportive followers to get just as excited as we are for Road to California 2018. So, as we count down the days to the show's opening, we're going to be offering a daily giveaway from January 3rd through January 12th. Daily prizes have been generously donated from some of our wonderful 2018 teachers and vendors and include quilt patterns, DVD's, books, embroidery design, and kits. The final prize to be offered – THE GRAND PRIZE – will be: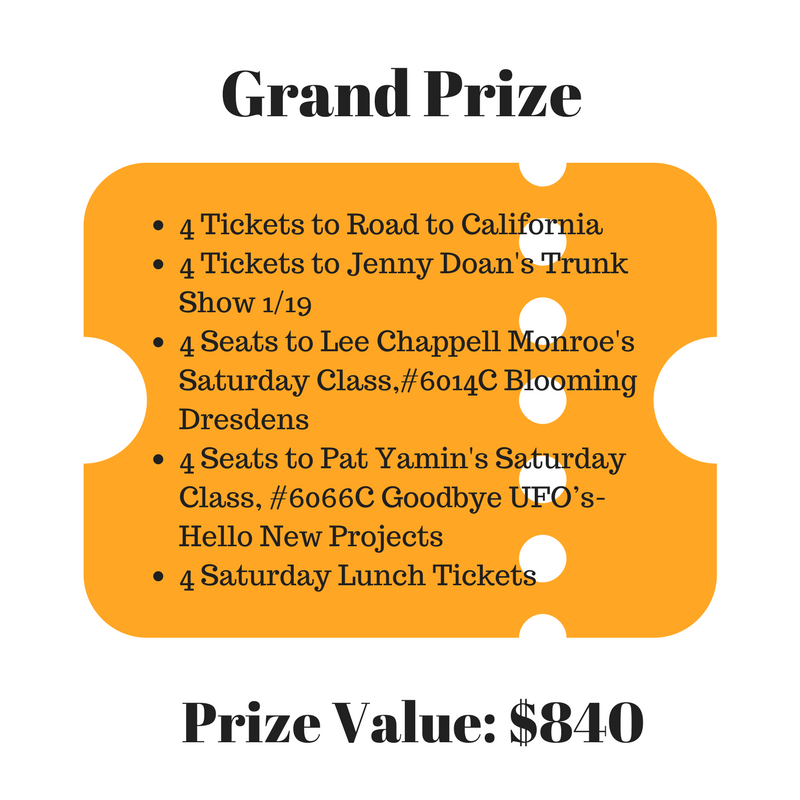 Entering is easy. Simply follow our Road to California Facebook Page at https://www.facebook.com/road2ca and our Instagram Account @road2ca every day to see what we are offering. Then, simply comment on the Facebook Post and the Instagram Post as directed. All comments entered by midnight each day will be counted and a winner will be chosen using Random Number Generator. Notification of each winner will be given the following day. The GRAND PRIZE winner will be notified January 13th.  Good luck to everyone who enters. Join the fun and get excited!!!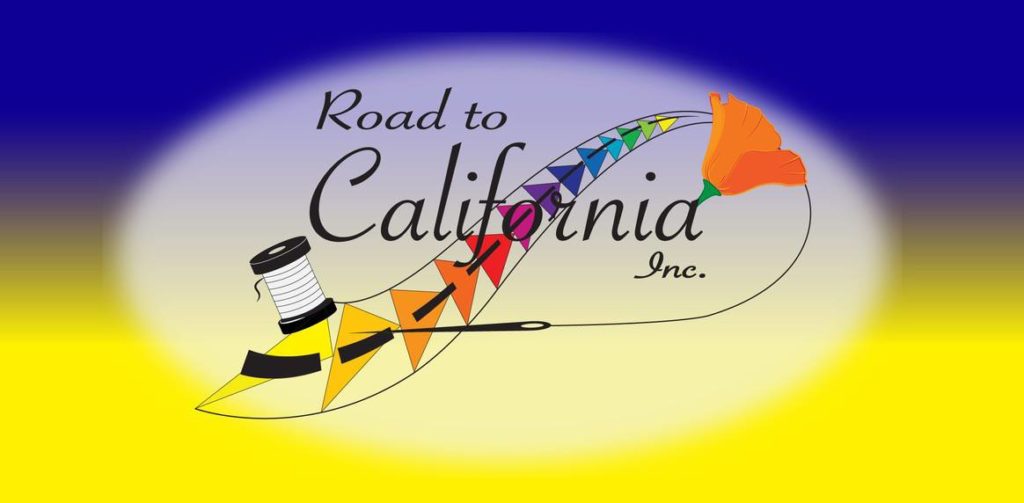 ]]>
Tags: Jenny Doan, Quilt Classes, Quilt Related Give-Away, Quilt Show, Quilting