<![CDATA[
In an effort to keep the art of quilting alive and well for the next generation, some grandparents are making a conscious effort to teach and encourage their grandchildren in the art. In addition to sharing techniques, sewing machines, and being a sewing mentor, grandparents also take their grandchildren to Road to California for inspiration.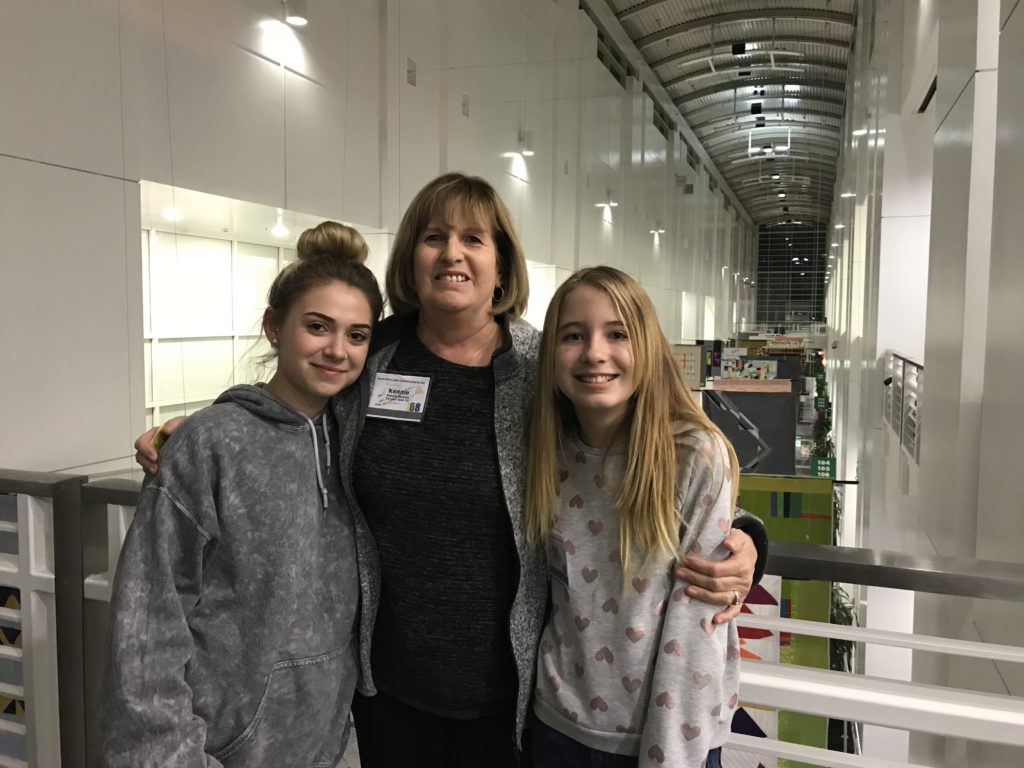 Kennie has brought her two granddaughters, Amber (17) and Kylie (12) to Road to California three times. She herself has attended Road six times. Kennie first opened her home for a sewing teacher to come and introduce Amber and Kylie to sewing. Today, the three sew and work on crafts all the time. Road 2018 was the first time the two granddaughters took a class with their grandmother. Kylie said she really liked "sewing stuff with Grandma" and Amber liked seeing lots of "neat stuff you don't see every day." For Kennie, she enjoyed the 1 on 1 and 1 on 2 time with her granddaughters. It is especially important for her to have the girls be interested in things they can do all their life. Both from the San Fernando Valley in Southern California, McKenna is Susan's 11-year-old granddaughter. McKenna has been spending the past year going to her grandmother's house on weekends. Her first project was making pillowcases. She thinks "sewing with grandma is fun. She lets me choose fabric and projects and then she helps me."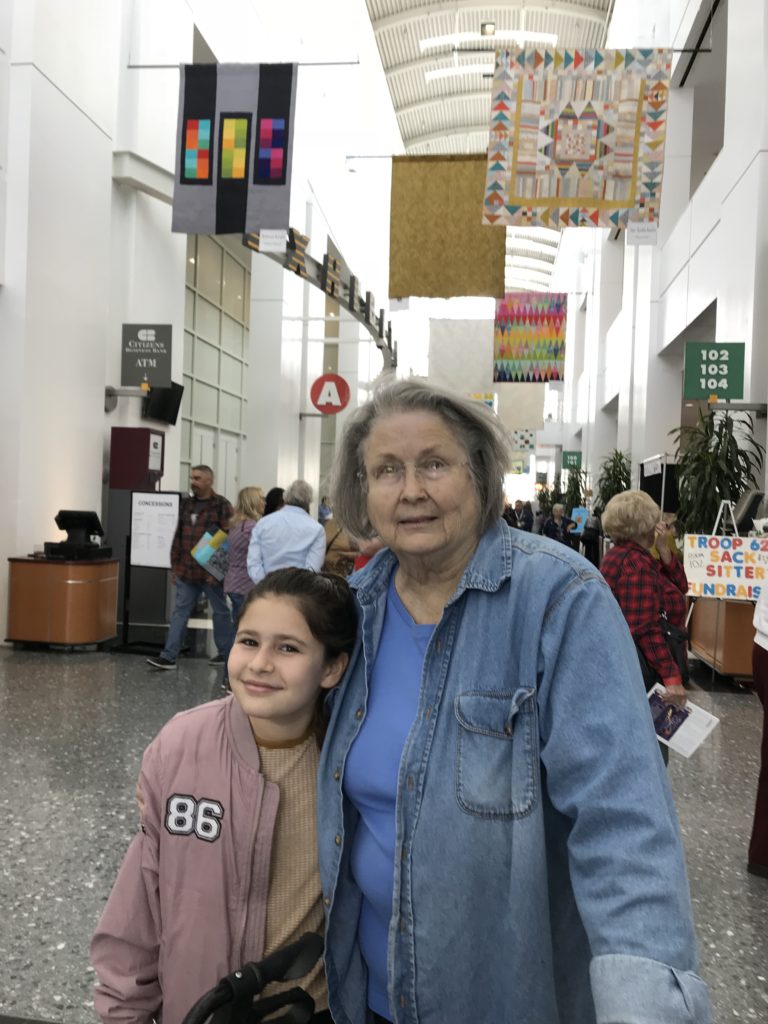 Susan has been sewing for over 60 years. She learned from her mother and still has the 1938 Singer sewing machine that she learned on; "It works perfectly." For Susan, her satisfaction comes from "teaching McKenna something useful" that has begun as a hobby and could turn into a vocation later in life.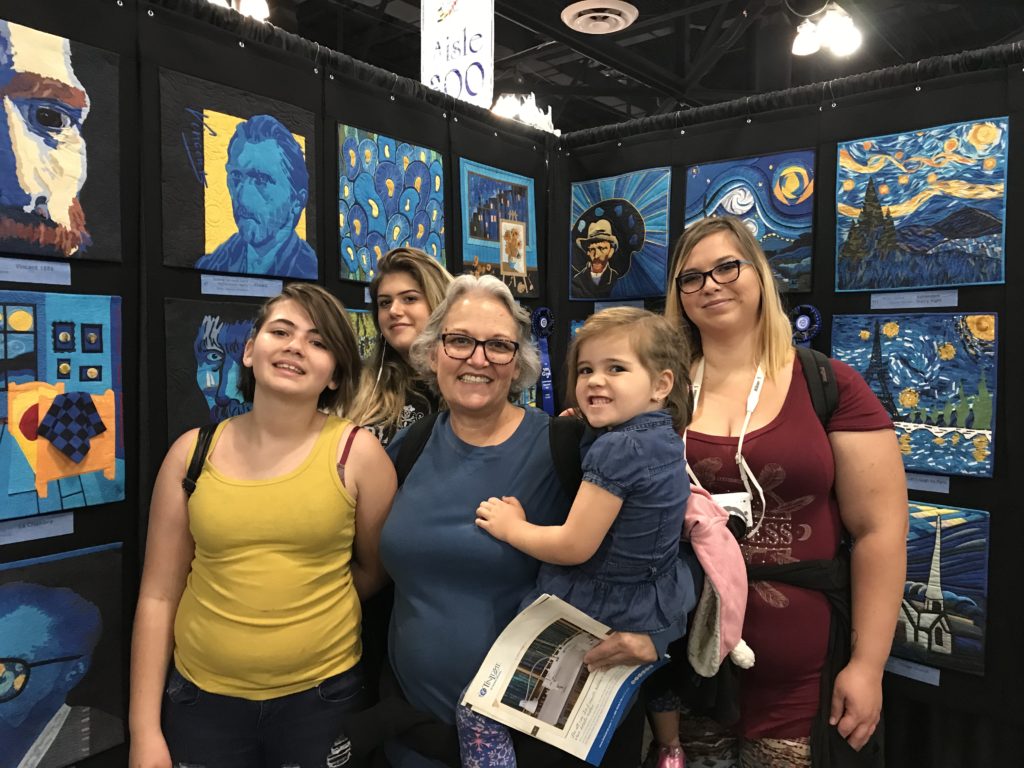 For Grandmother Lu, her daughter Cassie, and granddaughters Hannah, Hope and Alexis, enjoy being together and encouraging each other with their sewing creativity. Lu learned to sew from her mother 47 years ago and has been quilting the past 20 years. Cassie made her first quilt for Hannah when she was born. How did Road spark their creativity? Alexis liked the variety. She is working on a quilt and learned a lot of techniques to incorporate in the future. Hannah liked seeing and reading the stories behind the van Gogh Special Exhibit. Cassie loved seeing all the quilts on display. And Lu admired the artistry on display. With grandmothers like these women, taking the time to share their passion of sewing and quilting with their grandchildren, the tradition and art of quilting has a bright future. ]]>
Tags: Learning to Quilt, Quilt Inspiration, Road to California, Teaching Youth to Quilt