<![CDATA[Missouri Star Quilt Co.'s star and face of the company, Jenny Doan, taught three classes during Road to California 2018, all featuring her favorite block: the half square triangle.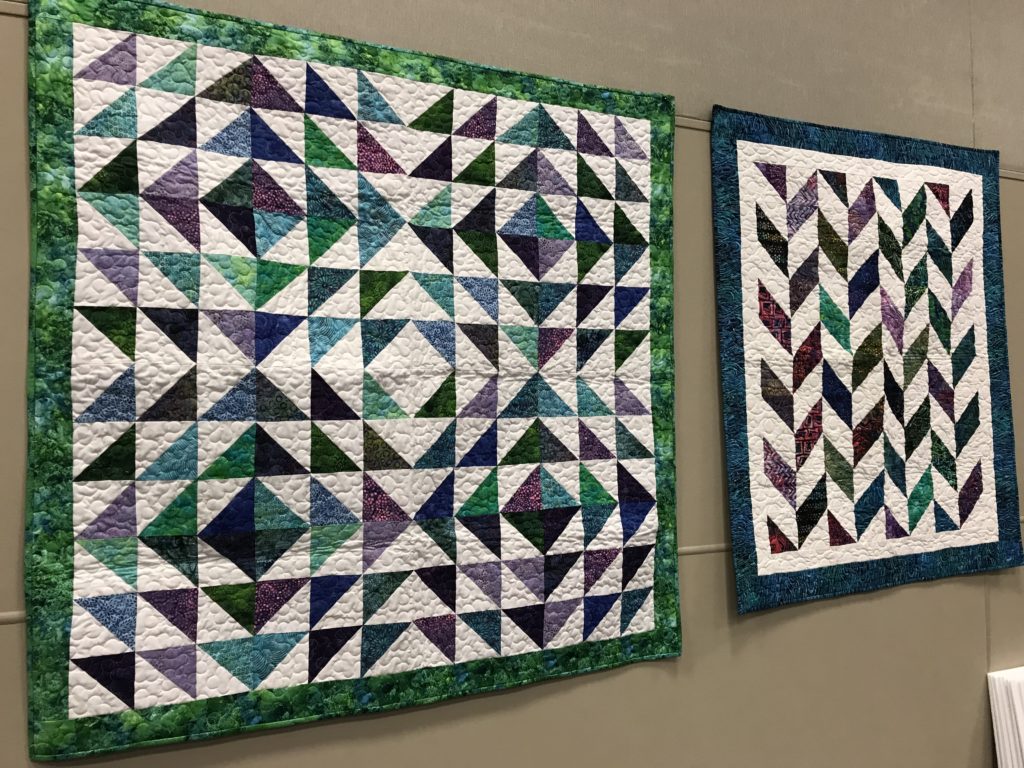 The classes were actually titled: Mystery Half Square Triangle because as Jenny explained, you can create literally 252 different versions of a half square triangle, providing limitless (and mysterious) possibilities for quilt top designs. Jenny says everything she does has to be "quick and easy." If any of her classes or YouTube weekly tutorials look hard, "it's a lie." They are meant to show different methods to get you started so that you don't have to "remember everything" when you are on your own. To create a half square triangle block, Jenny says to: 1) Take two square pieces of fabric (you decide the size) and lay on top of each other, right sides together.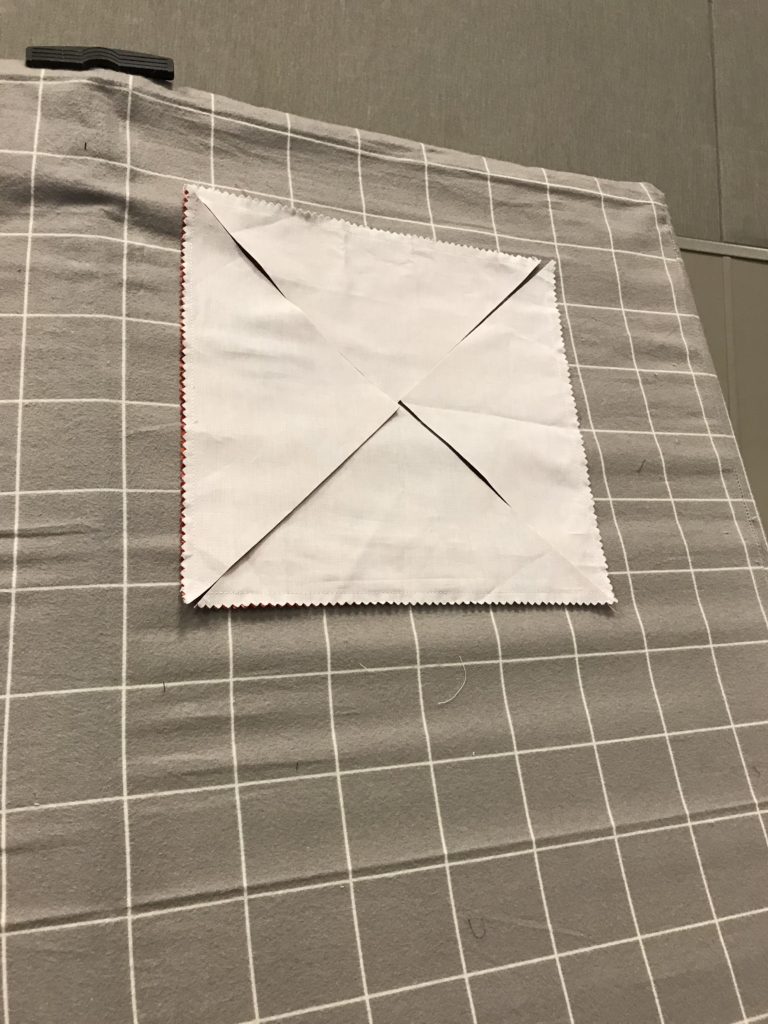 2) Stitch along the outside 3) Cut on the diagonal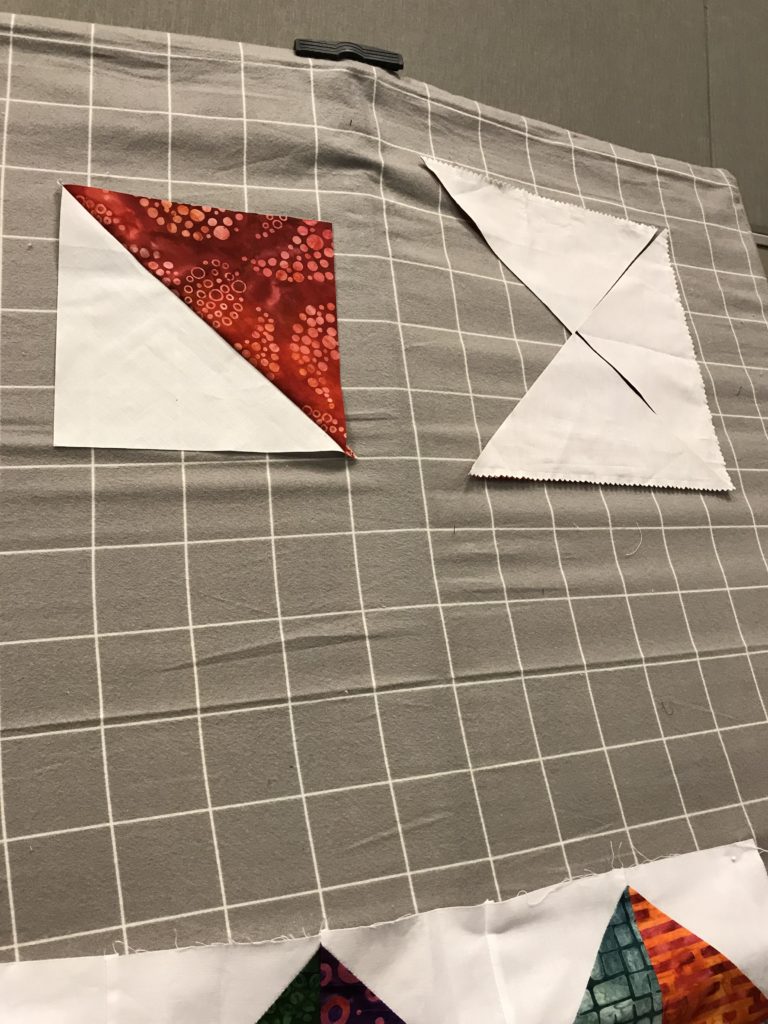 4) Press open and create!!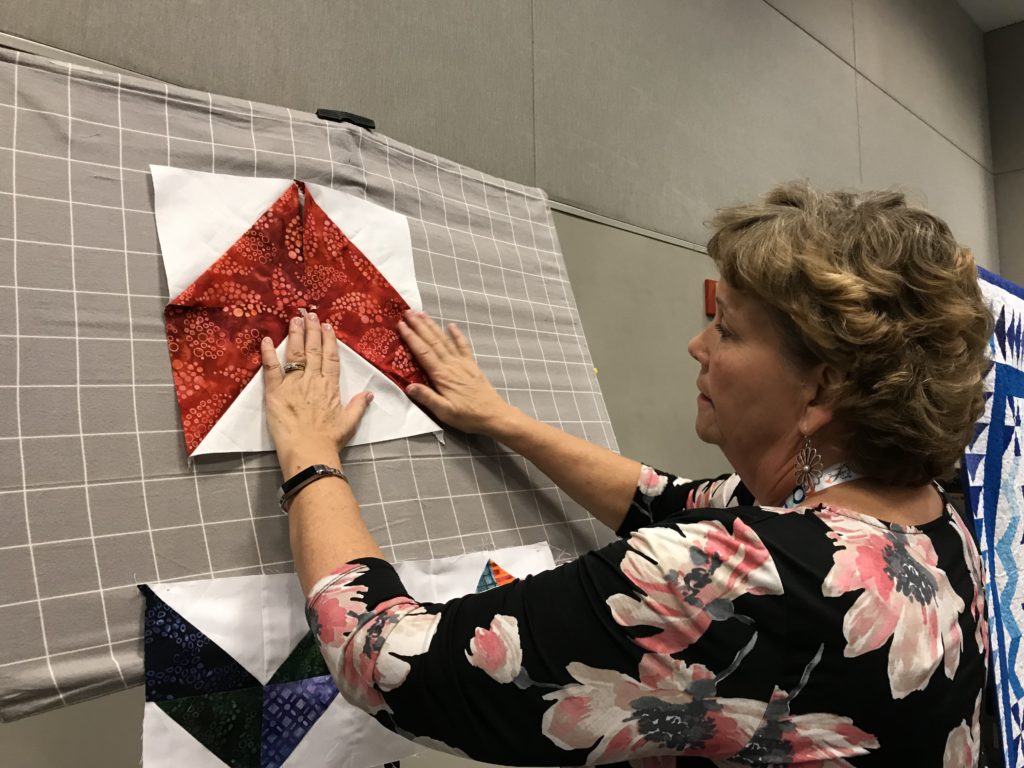 Each student received a handout that shows the 252 different versions of the half square triangle that they could put together. In addition, all around the room were examples of half square triangle quilts to inspire the students.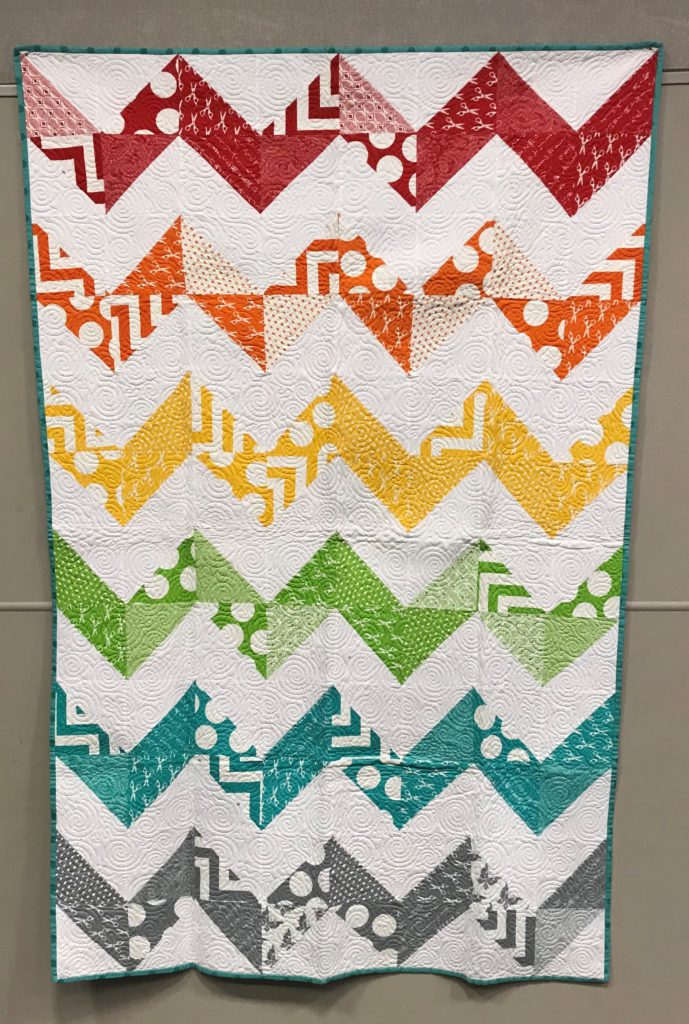 Jenny McKinsey from Porterville, California has been quilting for 7 years and was attending Road for the fifth time. She always comes to Road with four friends. They share the ride down from Northern California and a hotel room during the show. While Jenny regularly watches the Missouri Star Quilt Co's weekly YouTube videos, she took the class because she thought "it would be fun" to experience Jenny Doan in person.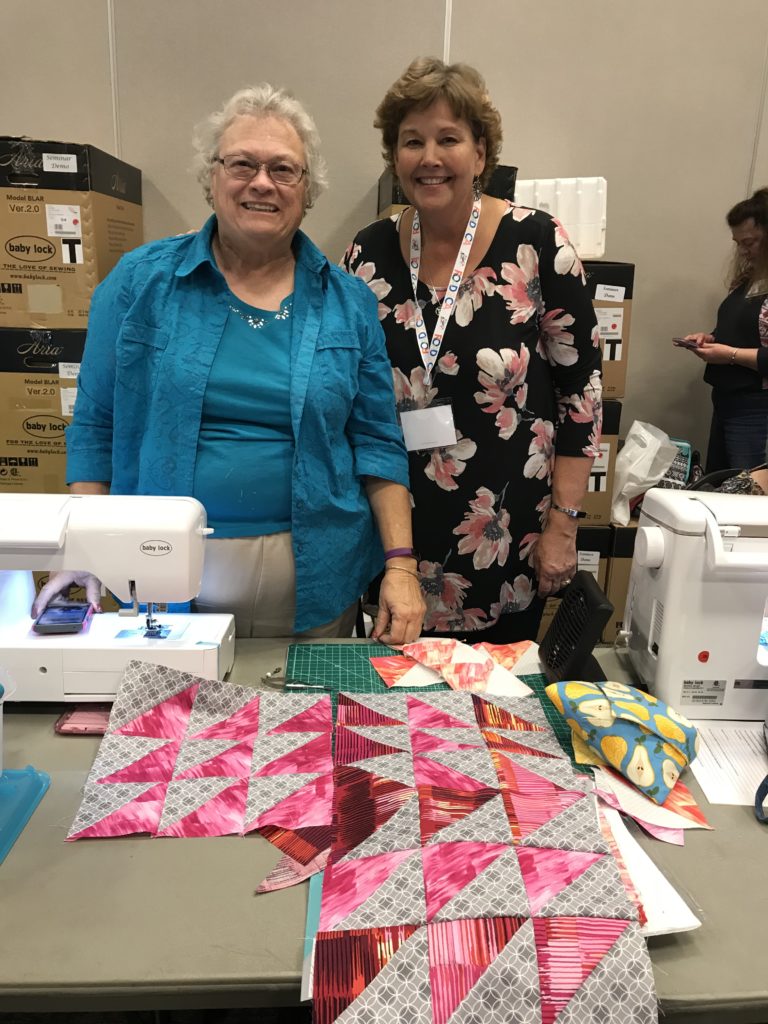 A quilter for over 50 years, Linda McGregor has traveled from her home in Wyoming 15 times to attend Road to California. She started her quilting journey making tied quilts and today loves to make wedding ring and other traditional patterns. Like Jenny McKinsey, Linda has been watching Jenny Doan's weekly tutorials for many years. When Linda found out that Jenny Doan was going to be a teacher at Road 2018, she "signed up as soon as I could." Linda said that Jenny was "just as wonderful in person as she is on her videos. I haven't seen a quilt in the classroom that I don't want to make." Linda likes coming to Road because "there is always something new. Everyone is warm and welcoming."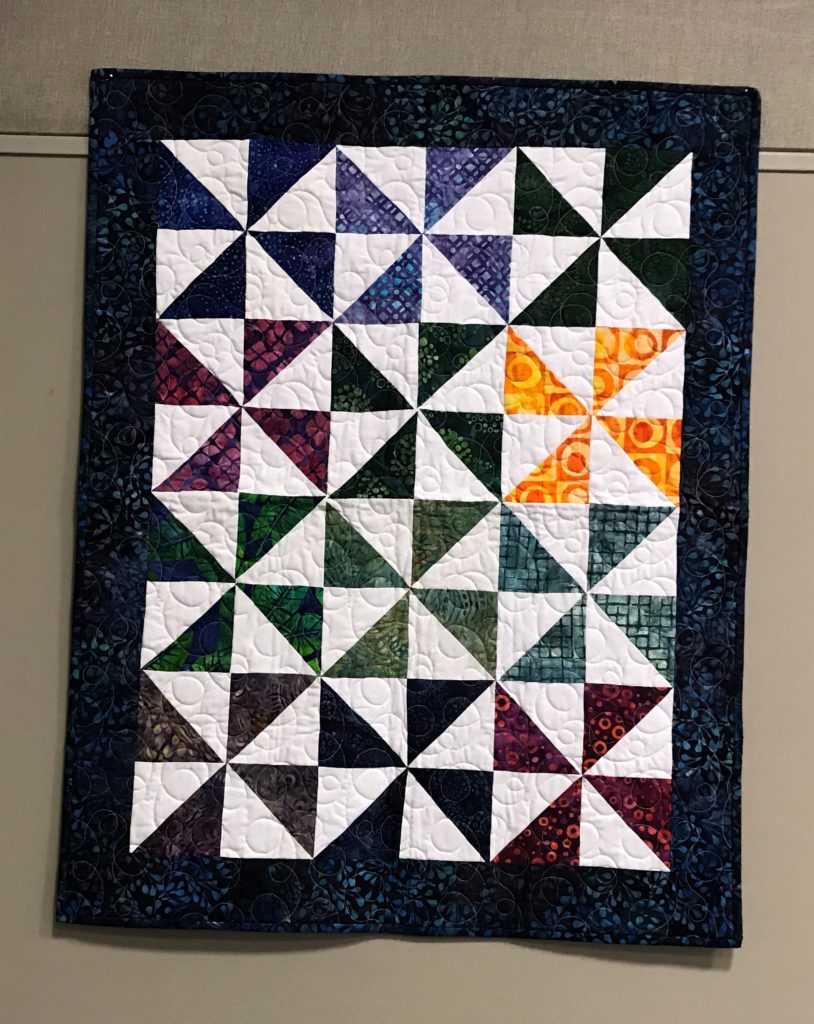 Also seen in Jenny Doan's classroom was her husband, Ron. He says he helps Jenny at home and in the classroom, answering questions from quilters.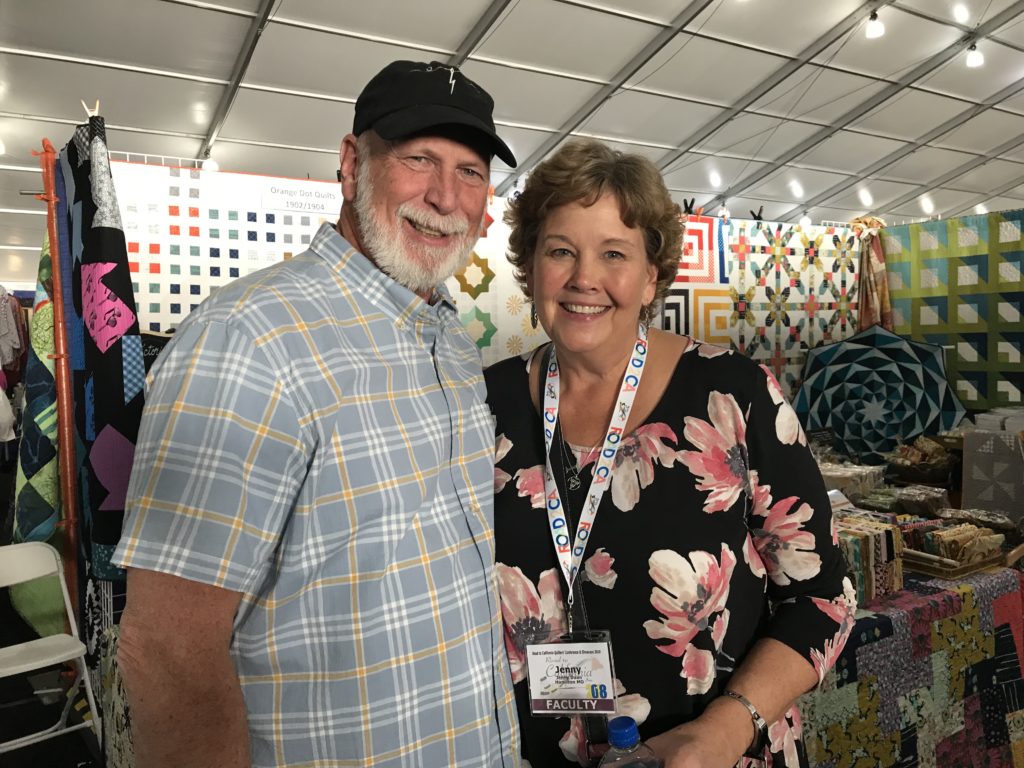 Ron says, "I help wherever I can with the little things" whether it be working on quilt machines or in the warehouse. What did Ron think about his first experience with Road to California? He admitted that he didn't know what he was coming and that he was surprised to see how big Road is." Road to California is pretty awesome." And we would have to agree!! ]]>
Tags: Half Square Triangle Quilt Block, Jenny Doan, Jenny Doan YouTube, Missouri Star Quilt Co., Ron Doan