<![CDATA[
Melissa Sobotka was awarded $1,000 by Sponsor, Carriage Country Quilts, for Santorini Sunset, in the category, Best Use of Color, at Road to California 2018.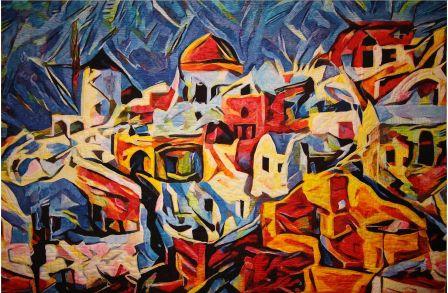 Melissa Sobotka is a familiar winner at Road to California. She won
Best of Show in 2016
for her amazing art quilt, 
Silk Road Sampler.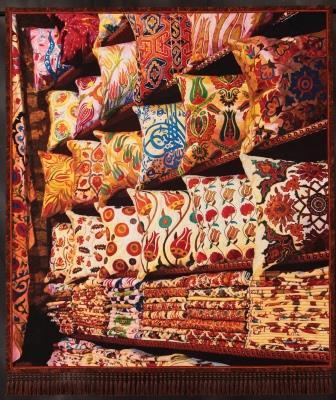 Melissa became a quilter by accident. She was making some banners for her church when a friend suggested to Melissa that if she put some batting in the banners and added some stitching, the banners would become "art quilts." At the time, Melissa had no clue what an art quilt was. She did some research and was fascinated by the art form so she got some scraps of fabric and taught herself.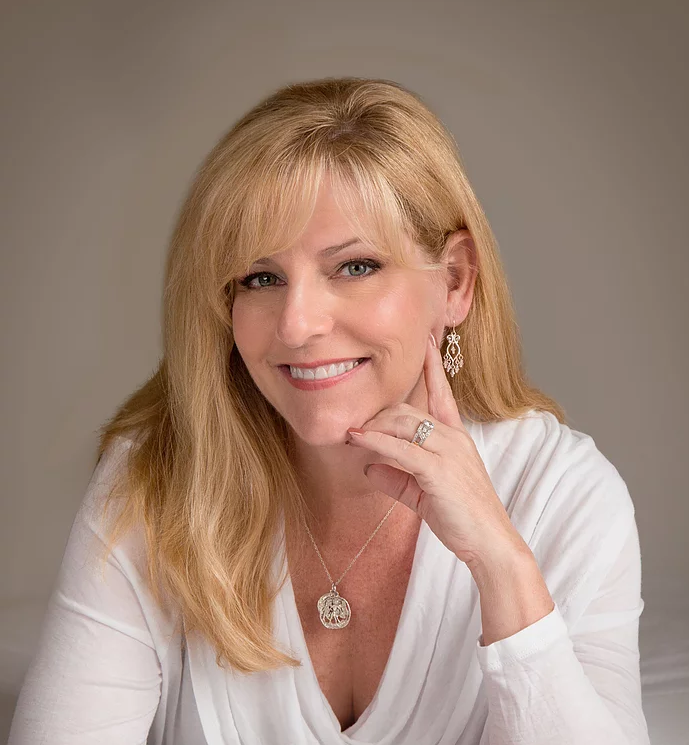 Santorini Sunset
was inspired by a trip Melissa took to Greece. She went specifically to Santorini to capture a photo at sunset. Melissa found the town to be "so picturesque." She wanted to give a different perspective to Santorini so she changed  her original image to be abstract. The quilt was "the 
most difficult quilt"
Melissa has made. That is why it took almost 5 months to complete. Why was it such a challenge? "In abstract there is a lot left to the imagination or implied.  Sewing definitive lines of shapes that have a blurred boundaries becomes a challenge when quilting." Melissa had entered 
Santorini Sunset 
in another quilt show before Road 2018. In her words, the quilt "seemed to be the wallflower at the party; no one noticed it." So she was both in "shock" and "delighted" that it was recognized for
Best Use of Color 
at Road to California. Melissa intends to use her prize money with her project of building a new studio. What can we expect from Melissa in the future? "I'm chomping at the bit waiting for the studio to be complete so I can get back to work.  I have so many ideas ready to go.  I see continuing with the process I have used but also experimenting with new ideas and techniques.  Always learning and growing as an artist is my goal." To learn more about Melissa and her work, please visit
her website
. ]]>
Tags: Award Winning Quilter, Award Winning Quilts, Best Use of Color Quilt, Melissa Sobotka, Quilt Show