<![CDATA[

Desiree Habicht loves to create.
She has been an artist her whole life, dabbling in all forms of creative arts. At one point, Desiree's art had her traveling all over the country. She was showing both her fine art and the murals and faux finishes she had created for designers and for custom, luxury homes.
Then tragedy struck in 2000.
Desiree's daughter was critically injured by a drunk driver. In order to provide the care her daughter needed, Desiree needed to reinvent her business. So she started a home-based pattern and design company, Desiree's Designs, creating quilt patterns, fabric and embroidery designs from her home studio. What could have been a tragedy on so many levels, has become "a blessing" for Desiree and her family.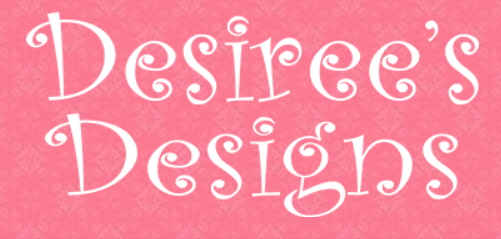 Desiree loves that she gets to do what she enjoys every day: Designing, Creating and Teaching others how to set free their creativity.
What to Look For at Road 2019
Items that will be featured in the Desiree's Designs booth include fabrics from their new fabric lines. Their quilt patterns are known for being "happy, colorful, whimsical designs."
One of Desiree's newest fabric line panel designs, "Party Like a Unicorn," will be making its' debut at Road 2019.
Many of Desiree's designs are digitized. Their machine embroidery CDs are very popular with their customers. Visitors to their booth will also have the chance to learn about Desiree's Designs' new monthly 2019 ITH Mug Rug Club. Desiree states that the enrollment for the club is "filling up fast."
A Southern California native, Desiree won't have to travel far to get to the show. What is she most looking forward to at Road to California? The opportunity to meet new people and visit with repeat customers. Desiree says, "We are always striving to build our quilting community with our clubs and classes that we offer throughout the year."
Desiree's Designs will be in booths  1919/1921+ in the Pavilion at Road 2019. To learn more about Desiree's Designs, please visit their website.
]]>