<![CDATA[
Road to California loves quilt guilds.
Most of our staff members belong to at least one quilt guild.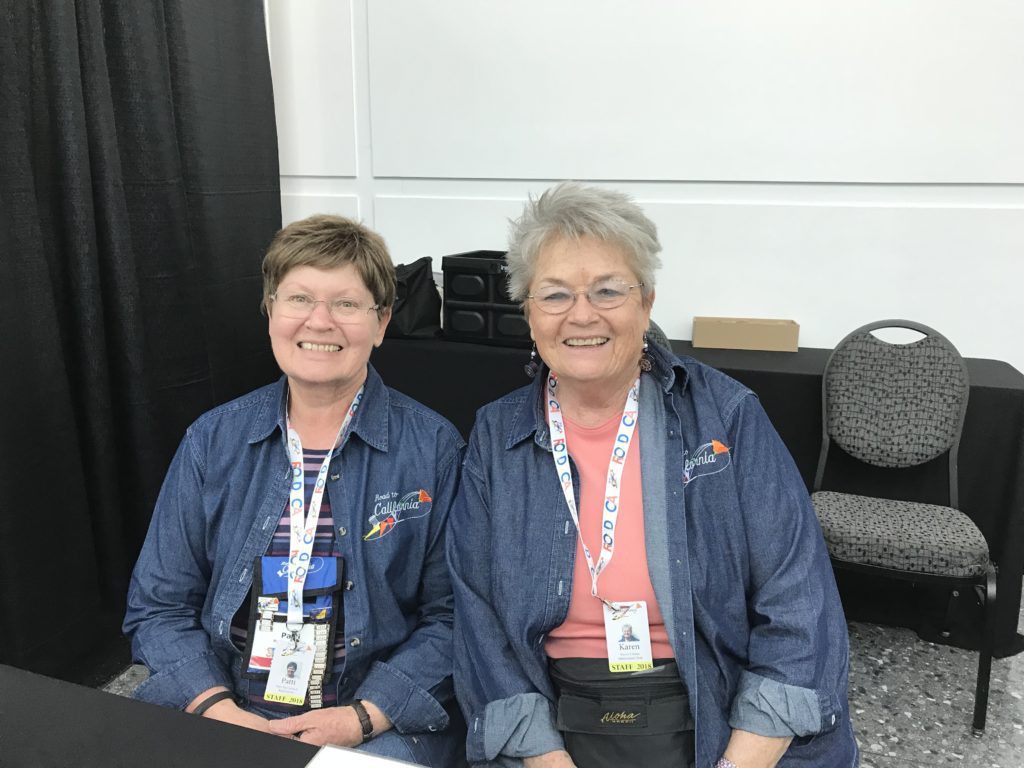 A quilt guild is chosen each year to supply the quilts in the main hallway of the Ontario Convention Center.
And quilt guild members supply many of our volunteer spots, including white glove attendants.
2019 Quilt Guild Opportunities
Quilt Guilds have a couple of special opportunities to shine during Road to California 2019:
Display Opportunity Quilts
Many quilt guilds earn money for their programs and quilt shows by making and raffling off their Opportunity Quilt. To help support these quilt guilds, Road provides space in the main hallway of the Ontario Convention Center for guilds to display their Opportunity Quilts and provide information about their guild to attract future members and attendees at their activities.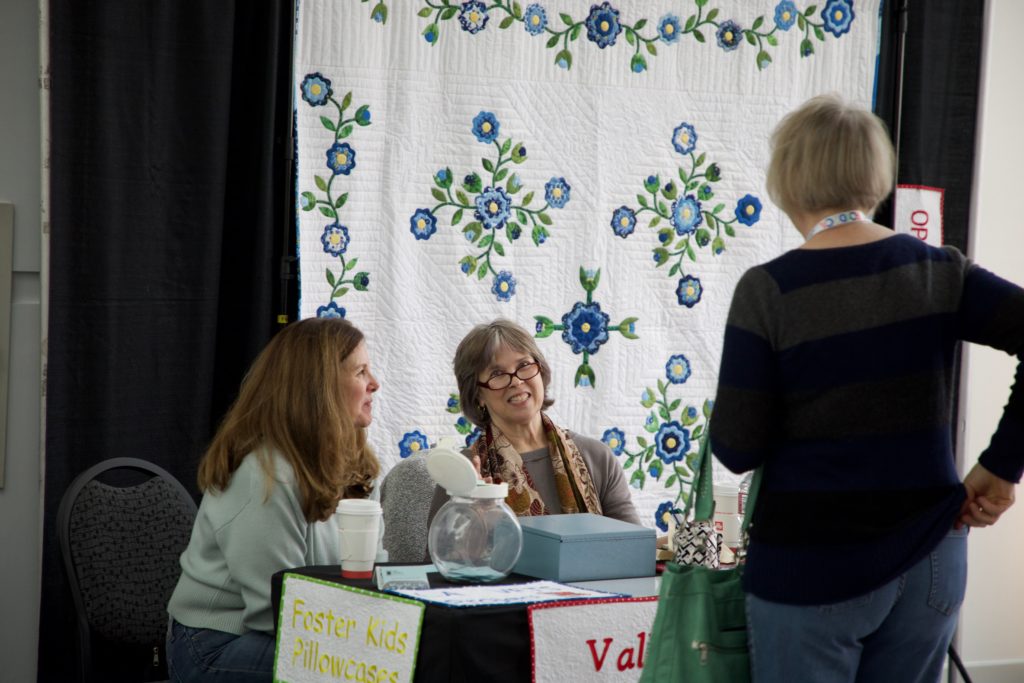 Guidelines are provided on our website. Generally, quilt guilds are selected on a first come, first assigned basis to man one of the four tables provided each day of the show. If chosen, a participating quilt guild must provide 20 hours of white glove service to Road for each day the quilt is displayed. There is an exception to the volunteer rule for quilts displayed on Sunday: only 10 hours of white glove service is required.
Three volunteers per guild may sign up in each volunteer time slot. Space is limited, and times are assigned when Road has received all information required. If a shift is full, volunteers are scheduled to serve at the next available time. The minimum shift for each person is 2 hours; Each 2 hour + volunteer receives a free entry bracelet. In addition, Road provides up to four complimentary passes for guild ticket sales persons the day their quilt is displayed.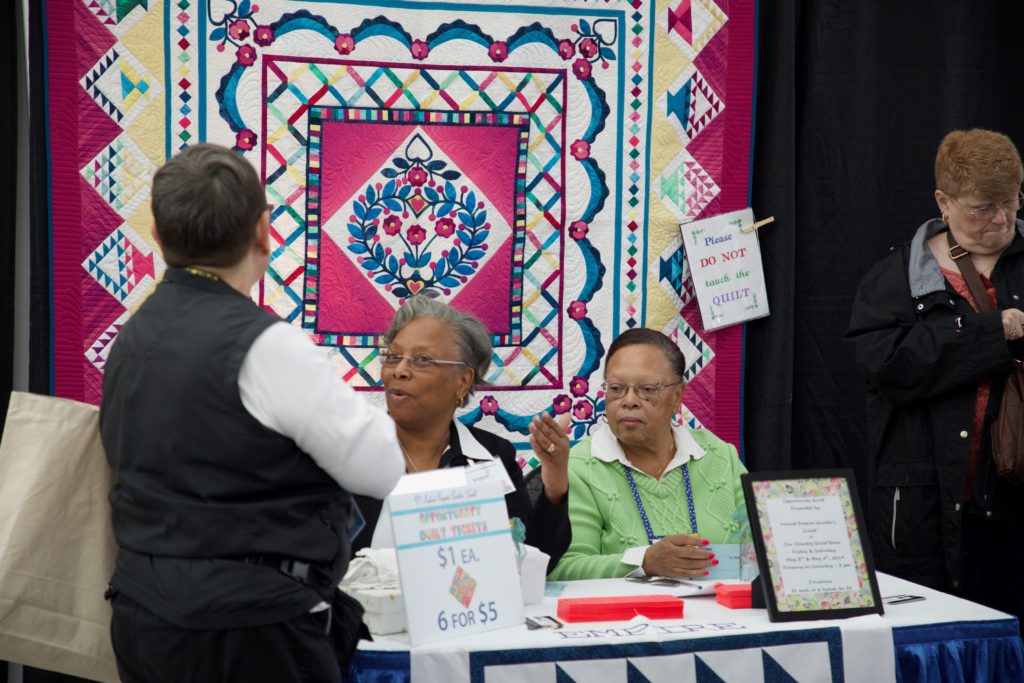 There are still four spaces available for Sunday, January 27th. Interested quilt guilds should complete the form located at https://goo.gl/forms/3xZOjZ0Ik7odA8h03
Quilt Guild Challenge
Road is once again hosting a Quilt Guild Challenge, sponsored by The Traveling Quilters. A $500 cash prize will be awarded to the quilt guild with the highest percentage of guild members attending the show. Another cash prize of $500 will be awarded to the guild with the highest gross attendance.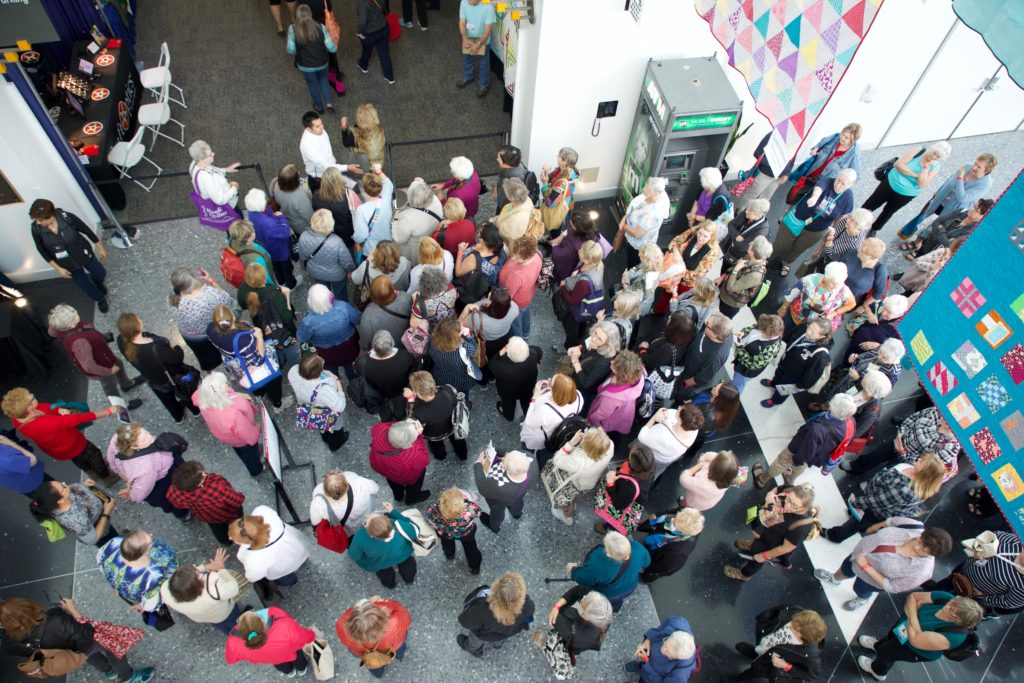 ***Note: qualifying attendance is based on actual quilt guild members, not friendship groups.
To enter, guilds need to submit qualifying paperwork online to Road before the show. The form is located at this link:
https://goo.gl/forms/VPKzZBb5vKXLsv0w1
Then, as members attend Road 2019, they need to register their attendance on the iPads provided near the south lobby doors. Road will notify winning quilt guilds in February.    
Will your quilt guild be participating with these added benefits?
]]>