<![CDATA[
Road to California 2019 is just around the corner. Quilts vying for $92,000 in cash awards; Amazing and Unique Special Exhibits; Over 100 Classes and Over 220 Vendors – are all ready and waiting for the show to start January 24, 2019 and run through January 27th at the Ontario Convention Center in Ontario, California.
Are you as excited as we are for the show to begin?
To help countdown the days to the beginning of Road 2019, we're offering the 2019 Get Ready for Road Giveaway.  Three prize packages have been put together that we hope will entice any quilter—whether or not they intend on attending the show – to participate and have some fun.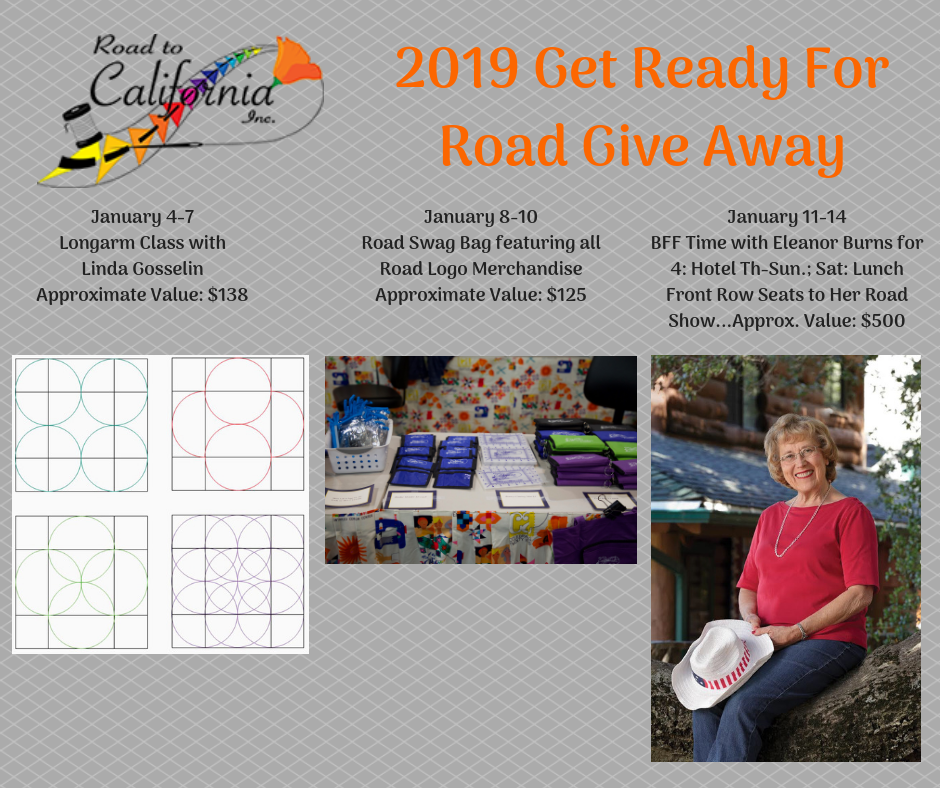 Prize Package #1 is an opportunity for one lucky winner to take a longarm class on Monday or Tuesday from award winning longarm quilter, Linda Gosselin. We introduced Linda on our blog a couple of months ago. If you ever thought about trying out longarm quilting or wanted to improve your longarm skills, this prize package is for you!!! One lucky winner will be able to join the rest of the students in having a hands-on experience using a Handi Quilter stand-up longarm machine provided in the class.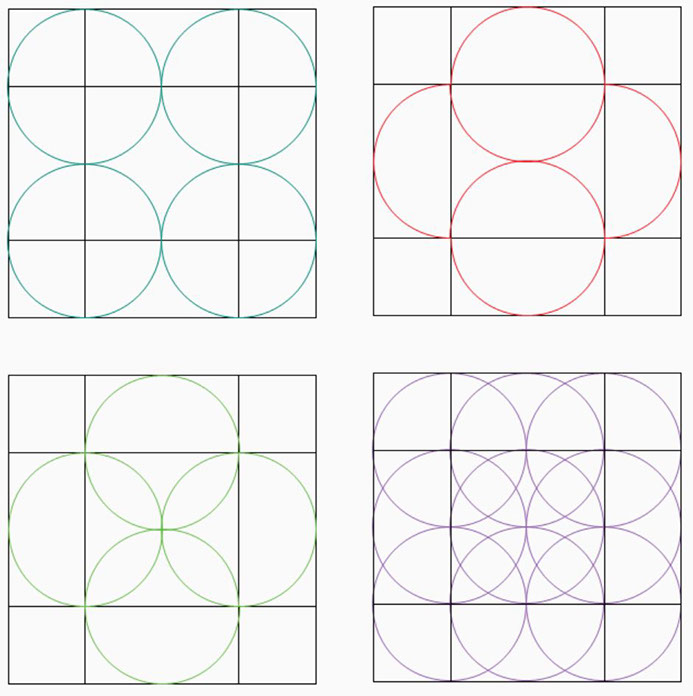 Prize Package #2 is a Swag Bag filled with ALL the Road to California logo items we sell at the show. The swag includes a reusable bag, nail file, mousepad, lanyard, pin savers, shirt, fan, quilt ruler, 20th Anniversary Fabric, a tote bag and much, much more.
The Grand Prize, Prize Package #3, is a chance for one lucky winner and 3 of their friends to meet and spend time with celebrity quilter, Eleanor Burns. Included in this prize package is a 3-night stay at one of Road to California's host hotels, lunch on Saturday with Eleanor, and front row seats to Eleanor's 40th Anniversary Trunk Show on Friday or Saturday night.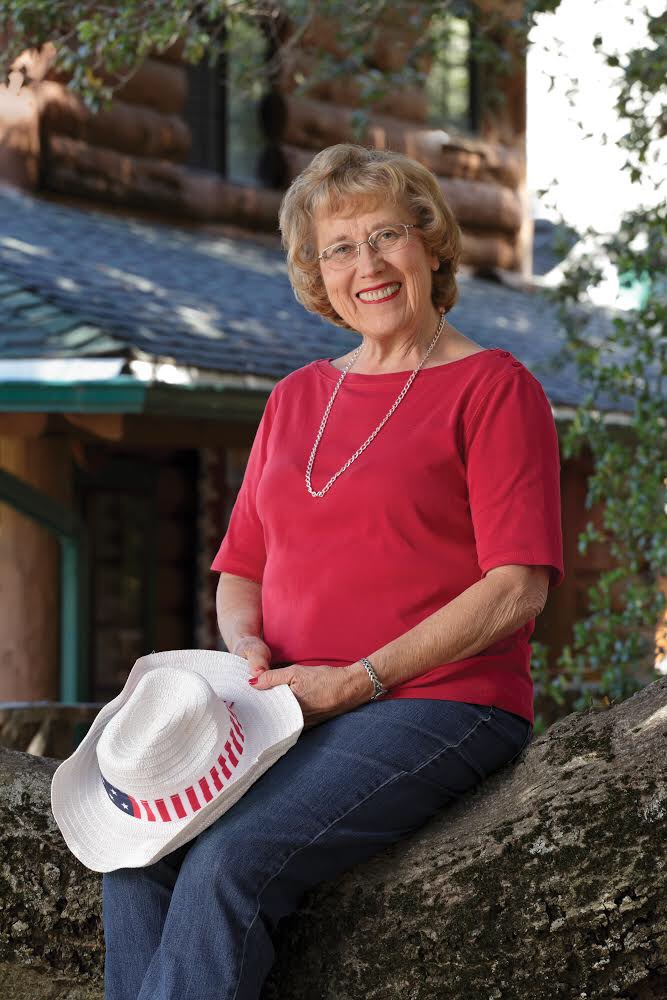 How the 2019 Get Ready for Road Giveaway works
Each prize package will have a window of 4 days to enter. A social media post announcing the current prize package will be posted on Road to California's Facebook Page and Instagram Account as well as in an article on our blog. To enter, write a comment answering a question in the posts during the time the prize package is live. Each comment on Facebook and Instagram will count as one entry. A comment in an eligible blog post will count as 3 entries. So, there are 4 chances to enter for each prize package offering.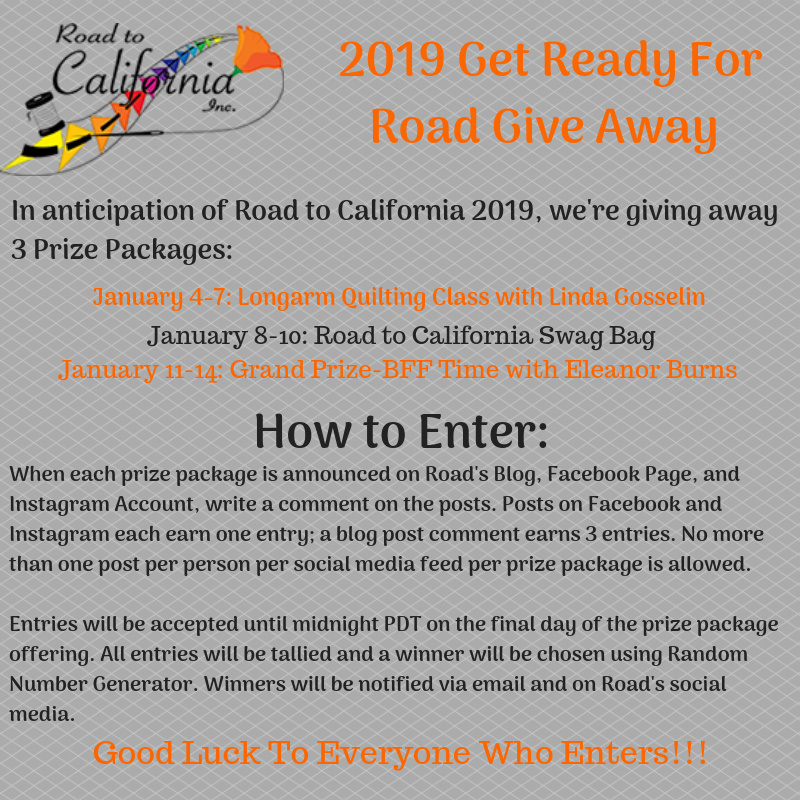 Entries will close at midnight PDT on the last day of a prize package offering. Eligible entries will be counted, and the total number will be submitted to Random Number Generator to determine the winning entry. Winners will be notified by email and/or on our social media sites.   
We hope you are as excited as we are for this giveaway – and for Road to California to begin. Good luck to all who enter.
]]>