<![CDATA[
Road to California 2019 hosted two, 40th Anniversary Celebrations.
The OLFA Rotary Cutter 40th Anniversary Celebrations
In 1979, Yoshio Okada, the founder of OLFA, invented the world's first rotary cutter. It revolutionized how people cut fabric by switching them from using scissors to rolling a circular blade over the material. OLFA's rotary cutters are used by makers around the world!
The most popular size is the 45mm rotary cutter which features a durable handle with a blade cover for safety. The cutter, designed for both right and left-handed use, is a rolling razor blade used to cut materials into shapes, strips and pieces for sewing, quilting and craft projects. The blade is made of high-quality tungsten carbide tool steel for unparalleled sharpness and superior edge retention.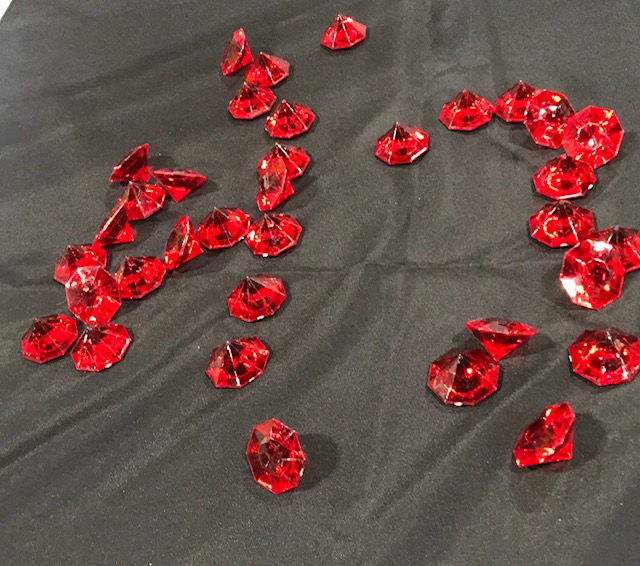 To commemorate this milestone, Olfa designed a limited edition, Ruby Anniversary 45mm Rotary Cutter. It was to hit retail markets this month, February 2019, but since OLFA was a new, Road to California Sponsor, they wanted to make this special rotary cutter first available to Road visitors. They had a limited supply available at the show for purchase.  
OLFA also had a special booth on the main floor of the Exhibit Hall announcing its 40th Anniversary Celebrations.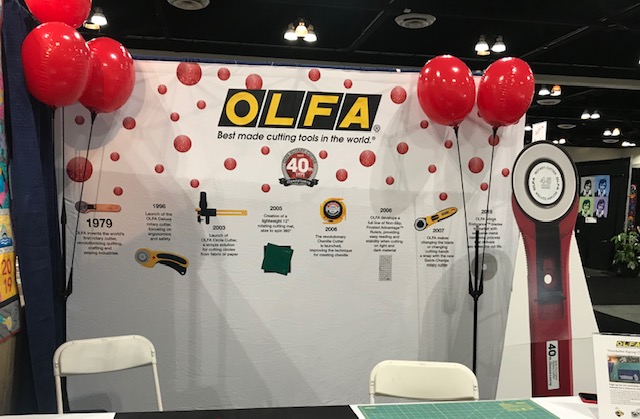 Eleanor Burns' 40th Anniversary Celebrations
Eleanor self-published her first "Quilt in a Day" book in 1978, igniting a quilting revolution. She introduced an incredibly rapid stitching system, applying the method of assembly line sewing to piecework. Her concise, step-by-step directions were easy to grasp, allowing anyone to be successful at making a quilt. Eleanor Burns is credited for giving quilt makers techniques that compacted months into merely a day, a quilt in a day.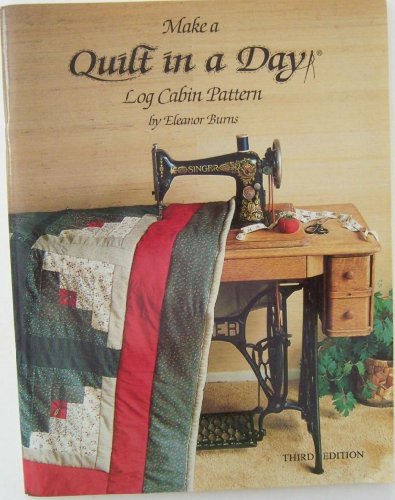 Through the years, Eleanor and her Quilt in a Day has spawned a PBS Television Show, over 80 books, "Signature" fabric lines, several special edition sewing machines, while receiving numerous awards and recognition for her lifetime of achievements. 
Eleanor chose Road to California 2019 to showcase her 40th Anniversary Celebrations by presenting on two evenings, "Forty Fabulous Years With Eleanor." The shows were a trip down memory lane with Eleanor entertaining guests with her hilarious stories, outtakes, and timeless memorabilia; all while sharing beautiful quilts and teaching her priceless techniques.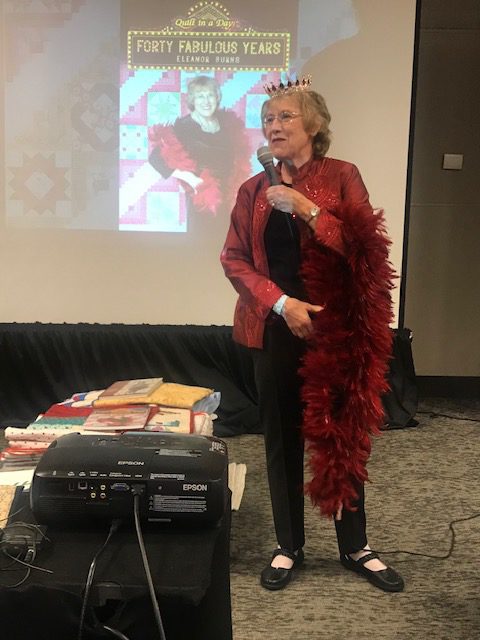 Road to California 2019 was honored to showcase two quilting icons on their fabulous, 40th Anniversary Celebrations. Were you able to join in these 40th Anniversary Celebrations by purchasing a Ruby Rotary Cutter or attending Eleanor's shows?
]]>