What a history Road to California has!! We've uncovered 25 Fun Facts that have made Road to California the premier Quilters Conference and Showcase that it is today—25 years after it all began.
Here is a rundown of the first half of these fun facts:
Fun Fact #1:  Carolyn Reese purchased Road to California in 1991. At the time, it was a small quilt conference located in Anaheim, California.
Fun Fact #2:  Road to California is a family owned and operated show. Carolyn Reese, her three sons with their spouses, and later, her grandchildren, have all participated in different roles throughout the years. From handling technology, logistics, and vendor support, to passing out programs, manning the Road Booth and helping instructors, everyone has had a job to do.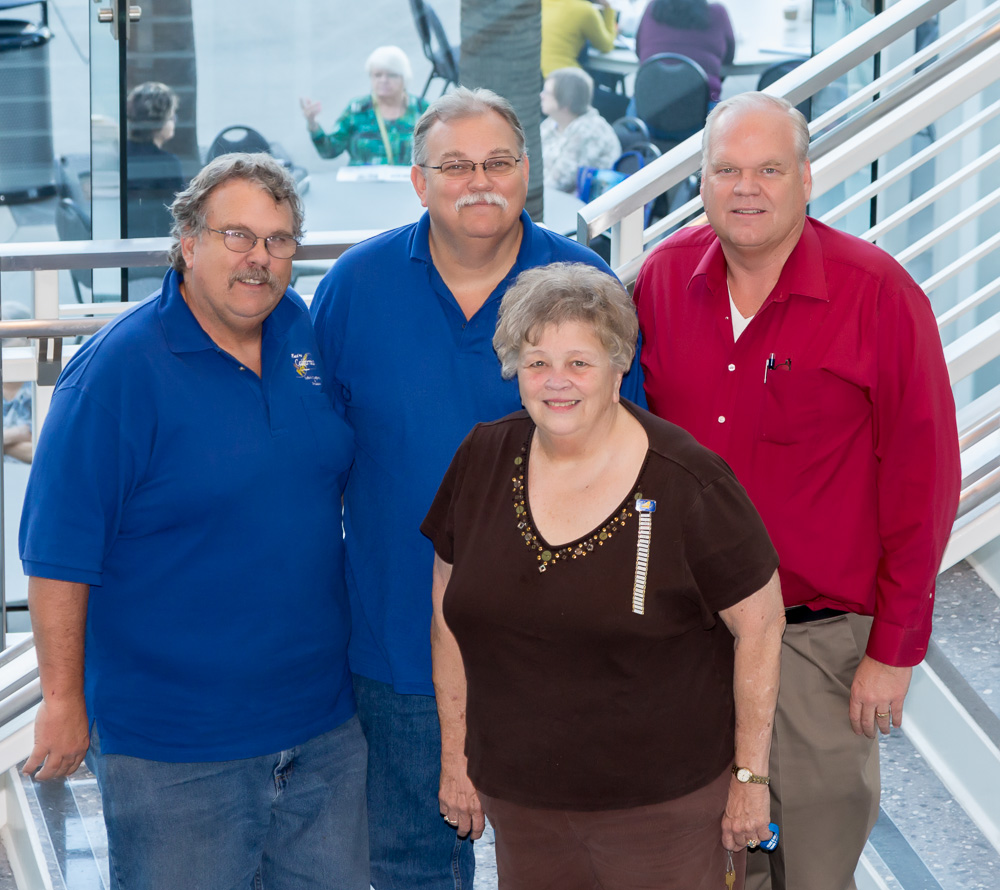 Fun Fact #3: When Carolyn bought the show, she moved it to Ontario, California. The first location for the show was at the Ontario Marriott Hotel (which today is the Gateway Hotel) located across the street from where the Ontario Convention Center stands today.
Fun Fact #4: The first version of the Reese Road to California was a weekend conference held in October for Southern California residents only. There were 3 teachers offering workshops.
Fun Fact #5: Wearable Art was introduced at Road in 1993. For several years, fashion shows were part of the conference.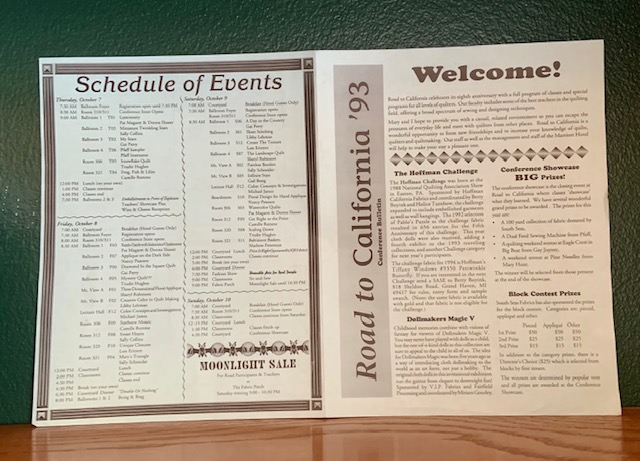 Fun Fact #6: The date for Road was changed from October to January so that it wouldn't conflict with AQA's Houston show. Due to the change, Road was not held in 1995.
Fun Fact #7: In 1996, Road to California moved to the Ontario Airport Hilton and partnered with the Southern California Council of Quilt Guilds and their event, "Crossroads." It was the first time a juried and judged quilt show was offered, giving away $5,000 in cash prizes. Besides showcasing over 200 quilts, doll making was also on display.
Fun Fact #8:  The judges for the first quilt contest were John Flynn, Paula Needlestrom and Anita Shackleford. John Flynn will be one of the judges for Road 2020.
Fun Fact #9: Also, in 1996, vendors were invited for the first time.
Fun Fact #10: Road to California moved to its permanent home at the newly opened Ontario Convention Center in 1997. Road was the Convention Center's first patron. Today, it is their biggest event.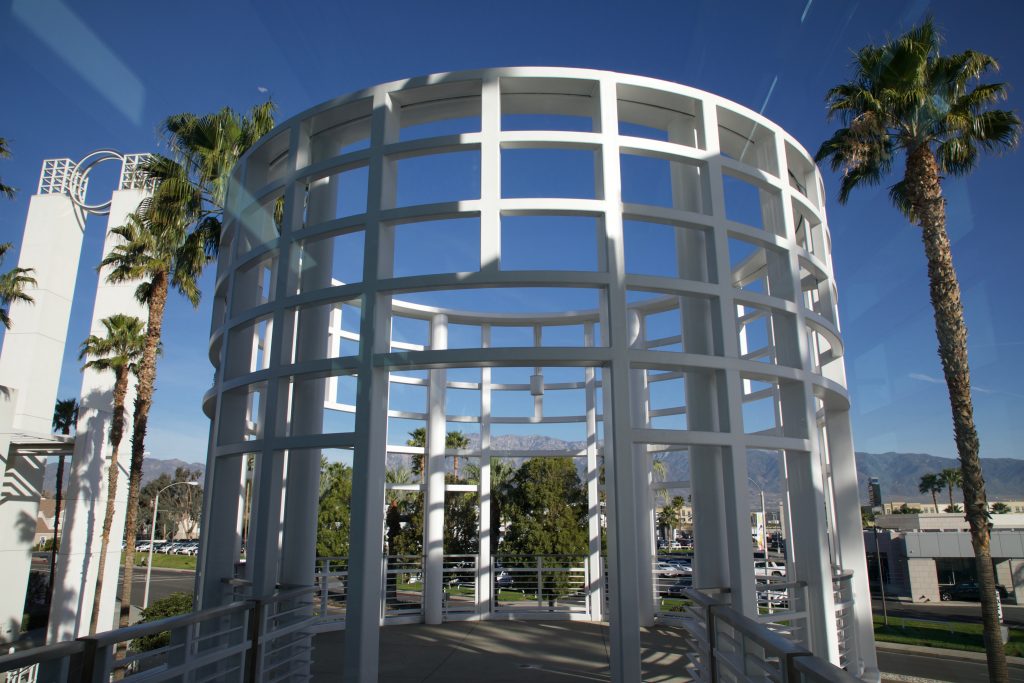 Fun Fact #11: The physical footprint of Road's entire show for the first year at the Convention Center was the same size as today's vendor tent.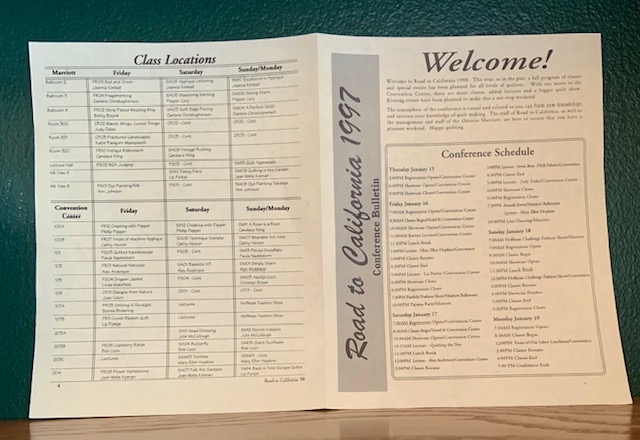 Fun Fact #12: Road's original logo was hand drawn. Today, Road has two computer generated designs: The California poppy and the newest logo which will be introduced at the Anniversary Show.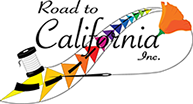 Continue reading more fun facts in our next blog post…