Road to California 2020-25th Anniversary Show was our best yet!!! What made it so special? New changes, updates, and of course, the quilts. Here are the Top 10 Highlights from Road 2020:
#10- The Ballroom
Traditionally, during Road to California, the Ballroom at the Ontario Convention Center housed Special Exhibits and Vendor Booths. For 2020, Road redesigned the Ballroom to only have quilts on view. Both Special Exhibit Quilts and winning quilts from our 2020 Quilt Contest were displayed. Street signage was added to organize the locations of the quilts. Special LED lighting from the floor highlighted the quilt designs. Throughout the show, piano music was performed by John Livingston. Several guests remarked that they "felt like they were in a museum." "I liked how I didn't feel rushed. No one was bumping into me trying to get to a vendor." Another guest said, "It was so calming. I could really see the quilts."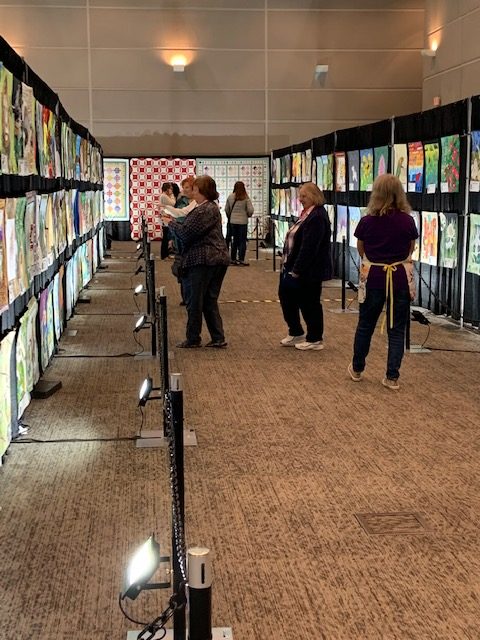 #9- Seventeen Special Exhibits
Road 2020 had the most quilt exhibits than ever before, featuring quilts ranging from Art to Traditional and everything in-between. In celebration of Road's 25th Anniversary, six of the exhibits were invited from overseas.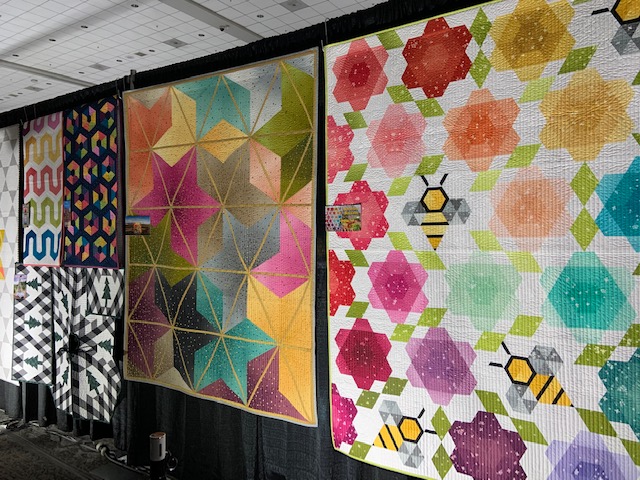 #8- Mayor's Choice Award
The Mayor of Ontario, California, Paul Leon, stopped by the show on Thursday to offer his congratulations and recognize Road to California on their 25th Anniversary. He presented a certificate and a crystal trophy to Road's Owner, Matt Reese, to commemorate the milestone.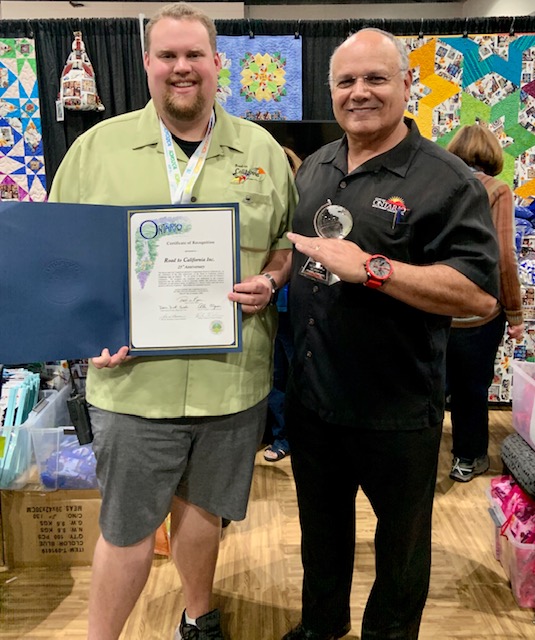 For the first time, Road offered a new prize for the contest quilts, The Mayor's Choice Award. Mayor Leon walked the Ballroom and chose a quilt not already honored. The winner for the first annual Mayor's Choice Award was Spring Harmony by Kathy McNeil.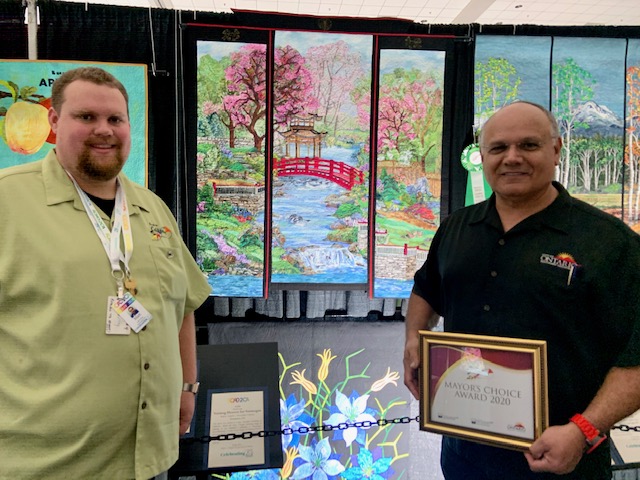 #7- The Tentmakers of Cairo
While having the Tentmakers of Cairo have been to Road in the past (this was the third time they have been at the show), in 2020, new tentmakers were on site to teach classes and man their Special Exhibit in front of the Exhibit Hall. Road welcomed Ekramy Hanafy & Ahmed Kamal from Egypt. Students in their classes appreciated the opportunity to learn a new applique technique. In addition, many guests took the opportunity to purchase Egyptian Tentmaker quilts with most of the funds received going back to support the Tentmaker program in Egypt, helping to maintain this ancient tradition.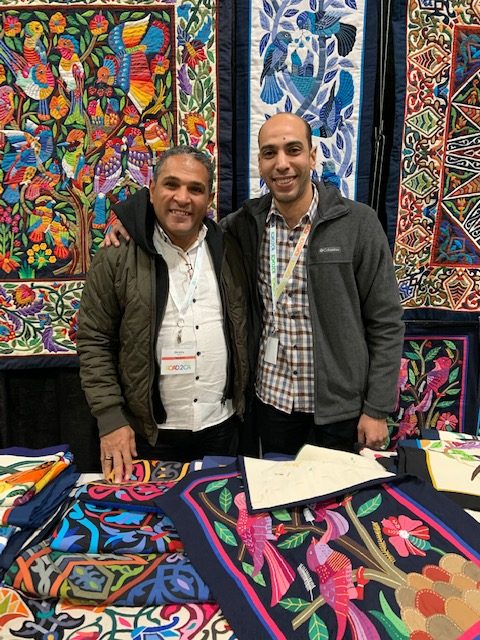 #6- Road to California Booth
Located in the front of the Exhibit Hall across from the Tentmakers, Road to California's vendor booth had a new look and lots of new, logo merchandise. Thanks to faculty member, Pat Yamin, for redesigning the booth and overseeing the volunteers who staffed the booth.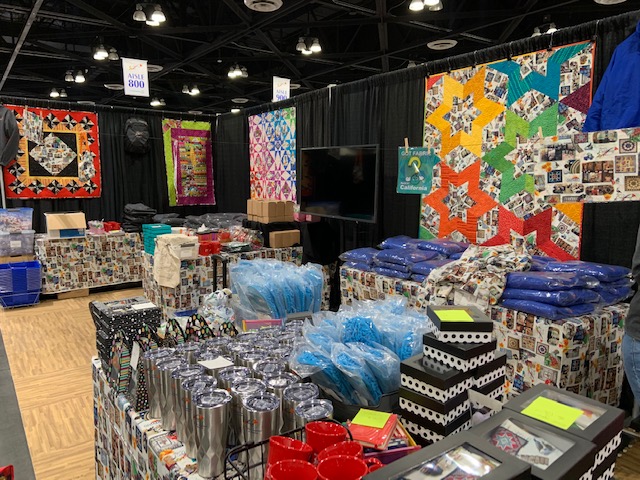 #5- Road to California 25th Anniversary Fabric
Road to California commissioned special fabric, highlighting 25 years of Road. Featured on the fabric was Road's logo and colors along with pictures highlighting past teachers and vendors. Not only was the fabric a great souvenir for Road 2020, it is also going to be the foundation for the Road to California Fabric Challenge in 2021. Plan now to create a garment, quilt or bag comprising of 50% of the 25th Anniversary fabric. Cash prizes will be offered. More information about this challenge is coming in April.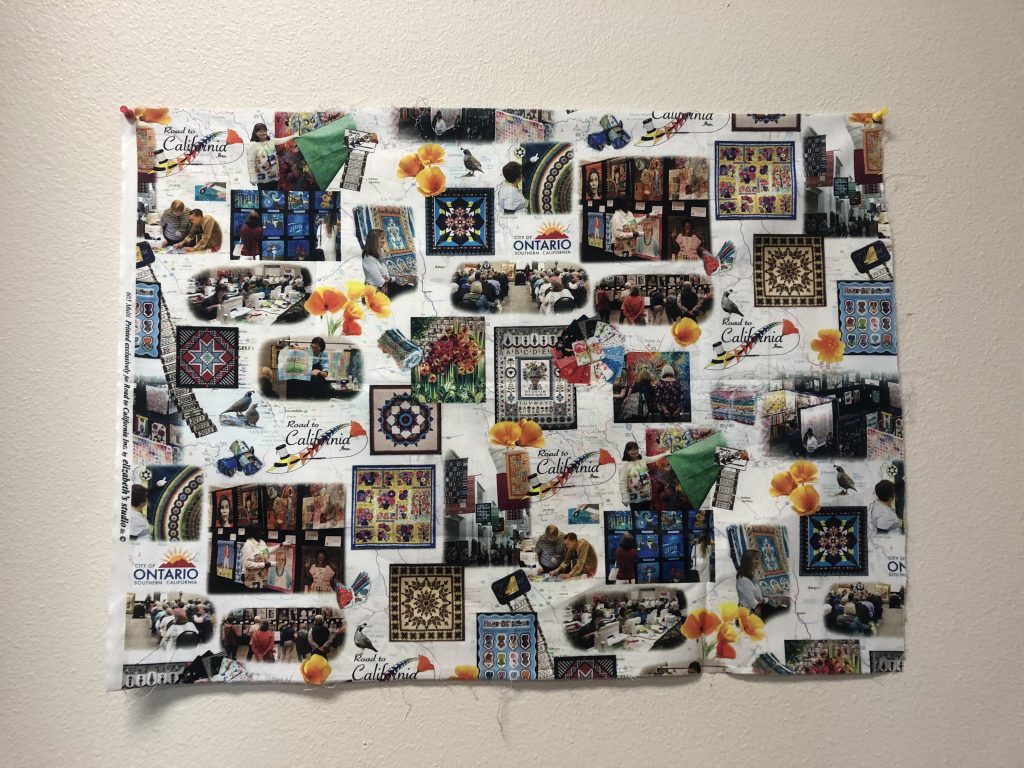 #4- Roadies Give Back
Once again, Road to California and some of their sponsors, provided machines, thread, batting and the room for volunteers to put together quilt blocks made and received at the end of 2019 from around the country for this project. These quilts will be delivered in the Spring of 2020 to patients at the Robert and Beverly Lewis Family Cancer Care Center, Road's official philanthropy, at Pomona Valley Hospital.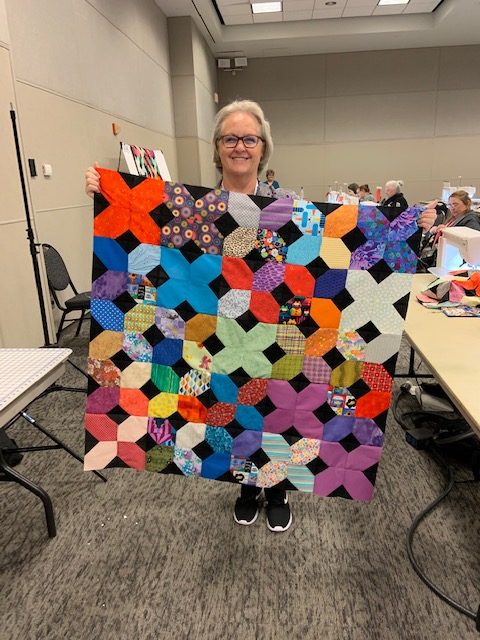 #3- Daily Giveaways
Each day of the Show, guests had three opportunities to enter to win outstanding giveaway prizes. In the morning, Road to California gave away two, Roadie Bucks– gift certificates with Road's owner, Matt Reese's picture on them. These $100 certificates could be spent at any one vendor at the show.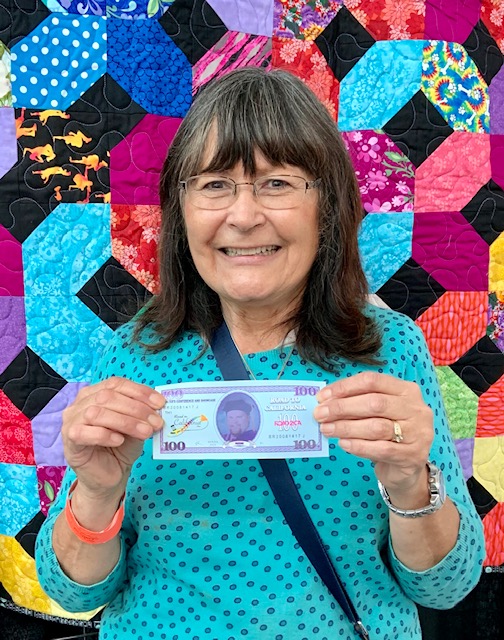 Twice a day, Thursday – Saturday, sewing machines were given away. Special thanks to Mel's Sewing & Fabric Center, Pollard's Sew Creative, and Moore's Sewing Centers for donating the machines. On Sunday, Martelli Enterprises donated a Martelli Premier Workstation with Rotary Cutter and Cutting Mat.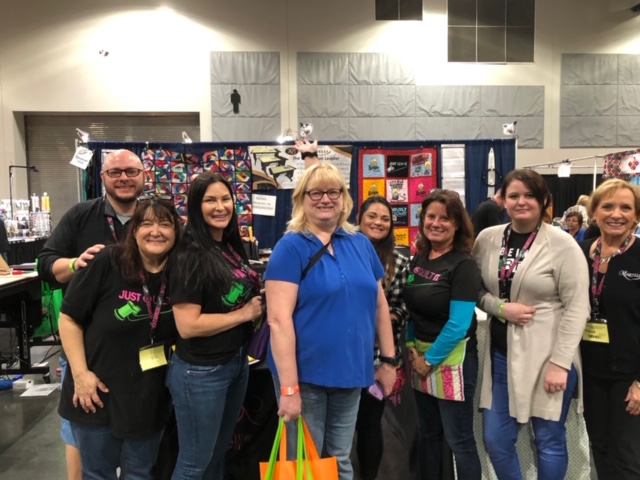 #2- Jenny on the Road
Over 1,200 guests saw Jenny Doan and her special show, Jenny on the Road, Friday night and Saturday morning. Attendees received swag bags of Missouri Star goodies and were able to shop at a special Pop-Up Shop created just for them. Jenny did not disappoint!! She shared inspirational stories, a great sense of humor, and directions for making several of her quilt designs.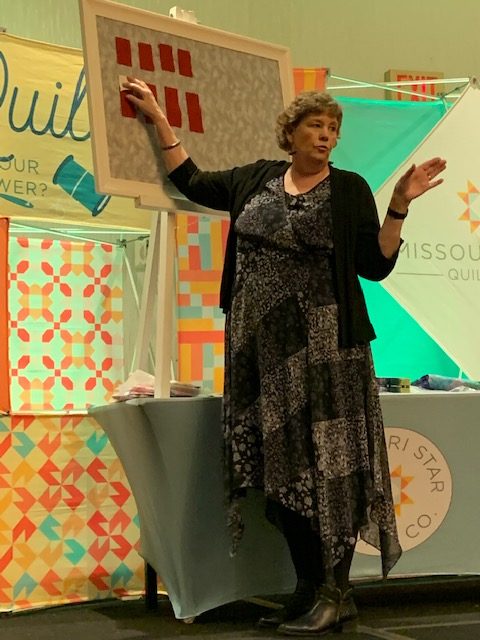 #1- Best of Show
Over 200 quilts were judged for Road's 2020 Quilt Contest. The winner of Best of Show was Marilyn Badger. Her winning quilt, Christmas in St. Andrews, won $10,000 from Road's Platinum Sponsor, Gammill Quillting Systems.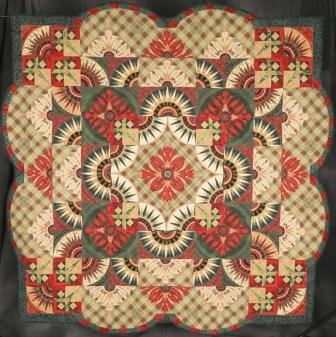 What a show!! These Top 10 Highlights were just a sampling of all that was Road to California 2020. Road will be featuring stories from the show here on the blog in the coming months. Keep coming back to read all about the great quilts, vendors, special exhibits, and people that were at Road 2020.