Attending as a group, where everyone had the same interest, was a great way to share the magic of Road to California 2020.
Seeing Famous Quilters
Because of Road's reputation as the "Best in the West" quilt show, attendees have access to learn and receive inspiration from many famous quilters and quilt teachers.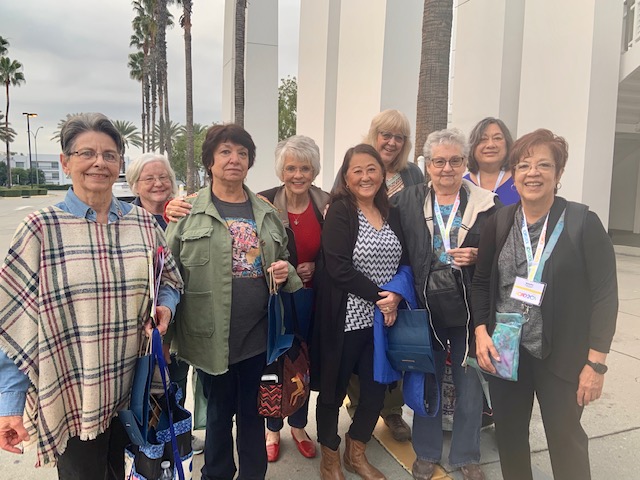 These nine women from Arizona were interested in attending as a group to Road 2020 because they all wanted to see Eleanor Burns. They signed up to take a Road bus trip so they could travel together to Quilt for a Day. The leader of their group, Sandy, organized this group of experienced Road attendees as well as a few who had never been to the show before. Those ladies had Road to California as one of their bucket list items and coming as a group made that dream a reality. Another friend in the group owns a quilt shop and she wanted everyone to see the quilt show from the perspective of a shop owner. They shared the cost of lodging and transportation, so they had more money to get lots of "goodies." Eleanor will once again be teaching classes at Road 2021.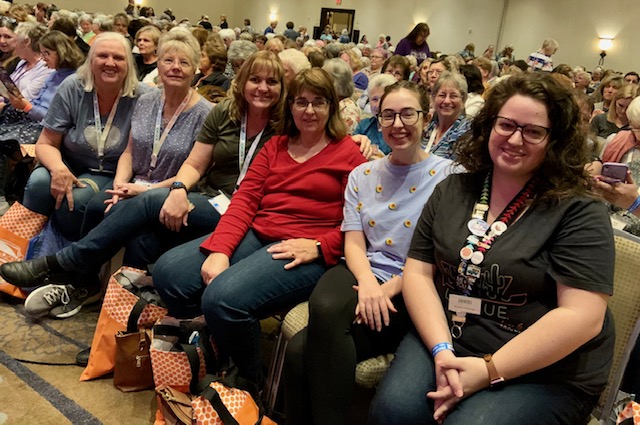 Seeing Jenny Doan in person at her Jenny on the Road trunk show, was the driving force for these six women to be attending as a group. They ended up sitting on the front row of Jenny's Friday night presentation at Road 2020. They belong to Sew Blessed Quilters, formed in 2004 because they knew people need prayer and quilts to lift their spirits when going through problems. After they present their quilts, the group loves hearing back from the recipients who share what the quilt means to them.
Guild Togetherness
Coming to Road to California as a group from a quilt guild is a natural extension of the hobby that brought everyone together in the first place.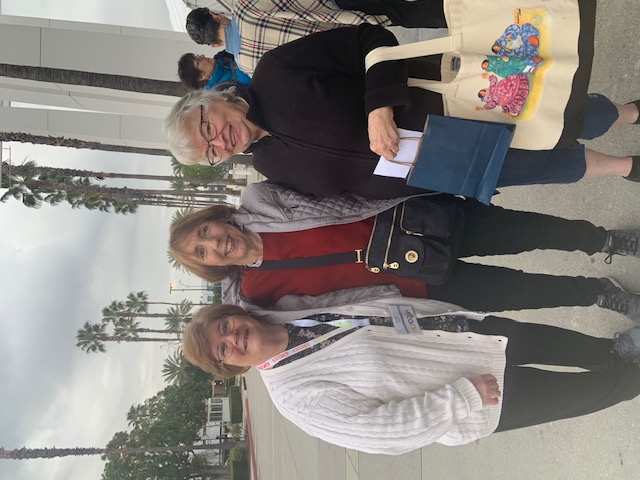 Meet a few of the members of The Quilt Squad, who were attending as a group from their 55+ community in Indio, California. "These are the best quilters you've ever imagined," commented one of quilters in the group. This group makes coming to Road an annual way to be together. The first couple of years they came, they rented a limousine to bring them to Ontario, a round trip of 185 miles!!! They always enjoyed champagne and hors d'oeuvres on the way home from a day of inspiration and fun.
Diversity and Expertise
Road to California has something to offer groups of all ages and quilting levels.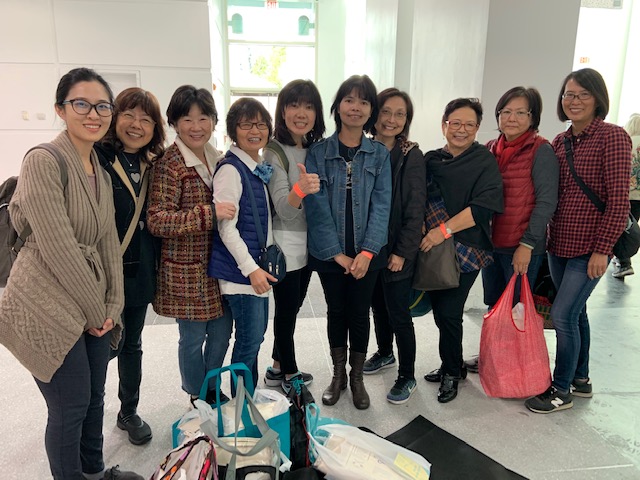 Attending as a group from San Diego, NP Quilting first started meeting together to make quilts for their children as they left for college. From there, they began making prayer quilts for people in need as well as for people participating in various celebrations of life. One member in their group was a quilt teacher from Taiwan who was visiting the United States for 2 months and had wanted to go to Road. This group found coming together to the show, they were all able to experience lots of diversity and expertise at many skill levels. "It's like a candy store."
Road 2021 Group Considerations
Whatever the reason you might share with your favorite group, coming to Road to California 2021, will still be a great way to enjoy being together in sharing classes, connecting with famous quilters, and learning from the diverse skills and expertise that the show has to offer — all while observing social distancing and the latest health and safety recommendations from our State and Local governments.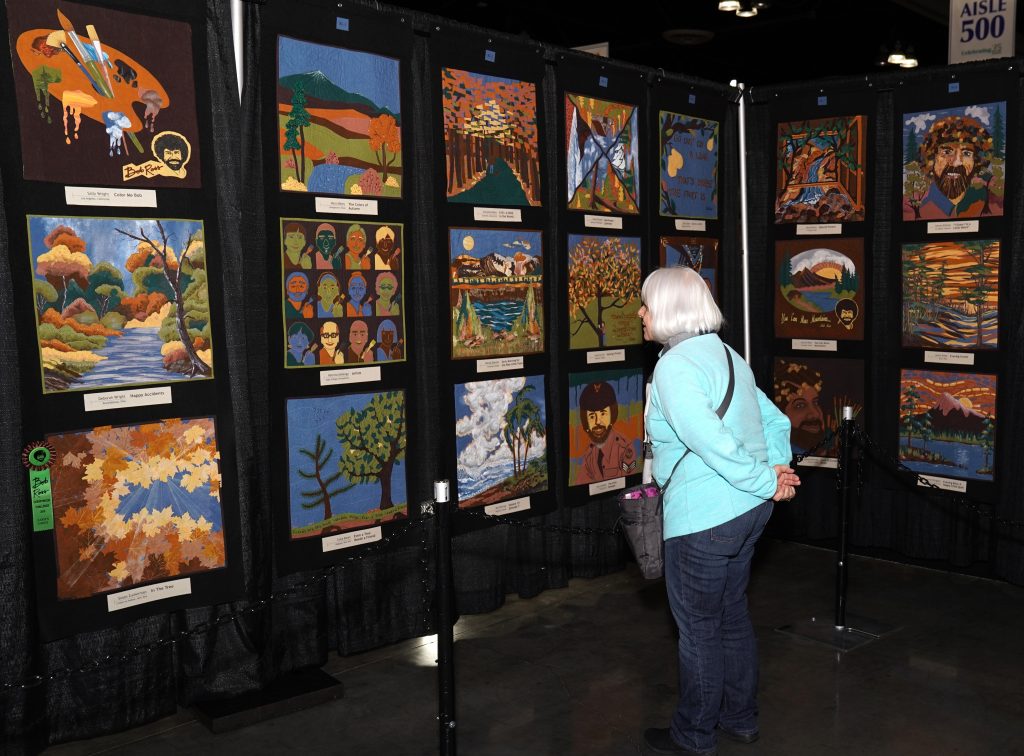 Please Note: Normally at this time of year, we would also be advertising and promoting our groups to arrive together on a bus to help us preserve the parking spots at the Ontario Convention Center. With the COVID-19 pandemic we would advise all our attendees to take adequate caution when traveling to Road to California.