Kimberly Lacy won Third Place in the category, What You Think You See, for Feathers, during Road@Home.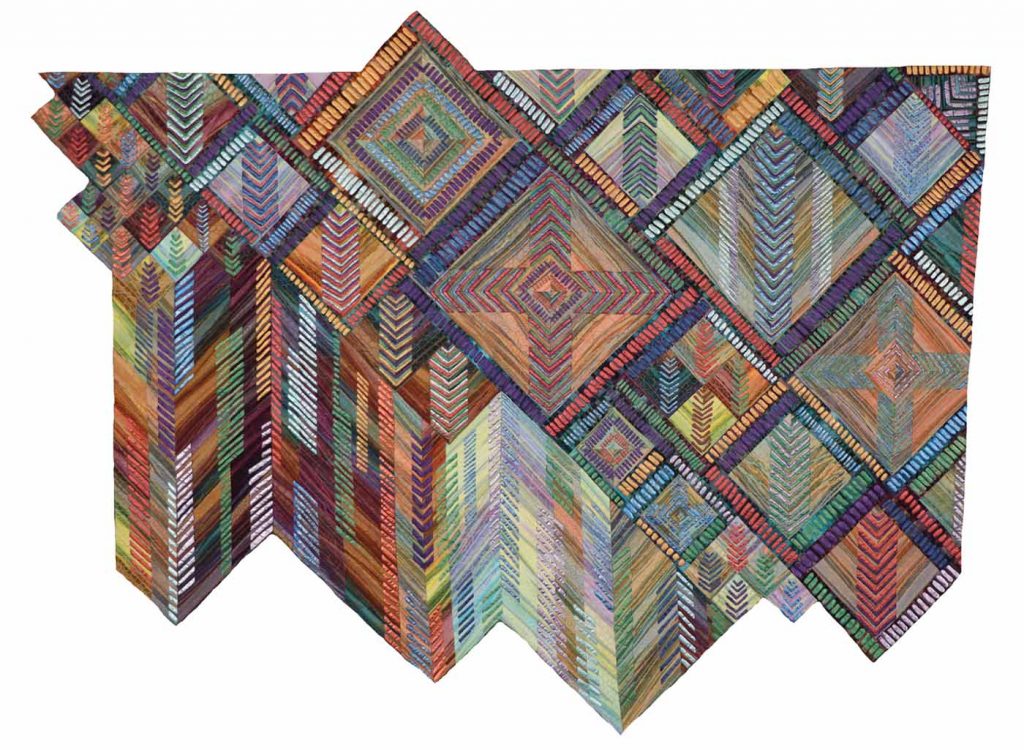 Meet Kimberly Lacy
Traditional quilting caught Kim Lacy's interest in 1976 while she was on maternity leave after the birth of her daughter. Kim's early work was all traditional quilting such as pillows, baby quilts, and quilted bags.
In 2000, Kimberly Lacy "moved into art quilts" after her mother shared the magic of Quilt National with Kim.  That was all it took to hook Kim on the art quilt movement.  During this time, Kimberly Lacy learned to free motion quilt. She says she was, "captivated by the possibilities…"
Three years later, in 2003, Kim began focusing on her quilting with greater intensity. She joined a local artisan's group and started showing and selling her work. She began attending local quilting guilds which "hugely expanded my vision for my own work." Then, in 2011, Kimberly entered her first juried competition at the Denver National Quilt Festival. More national and international quilt shows followed, with Kim winning many awards.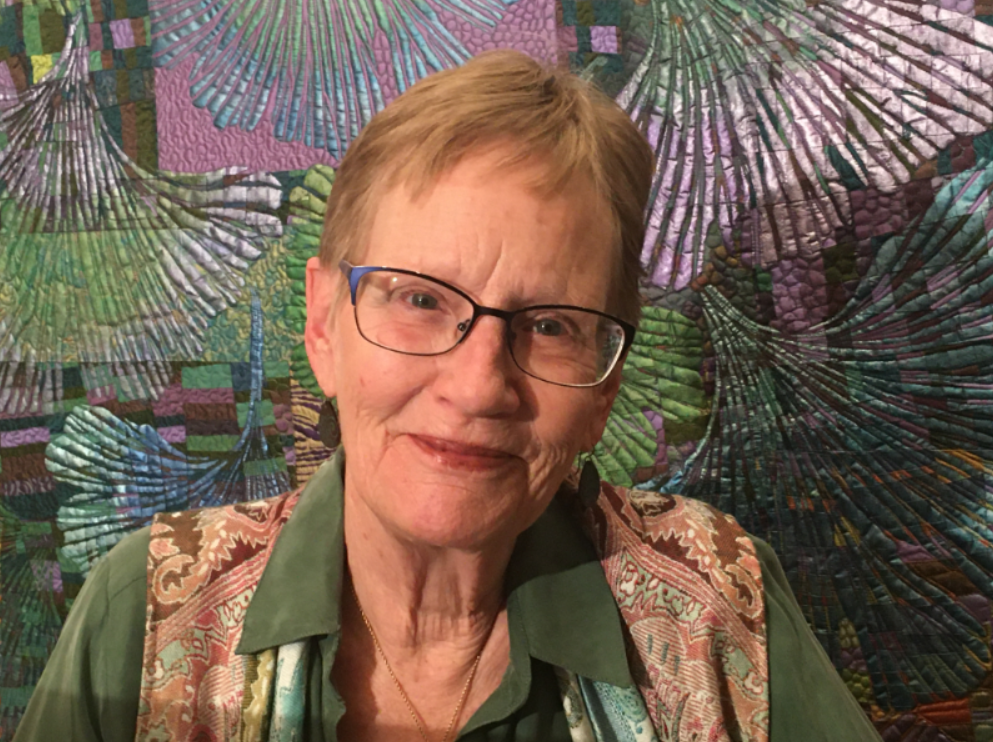 Making Feathers
Kim likes to depict things in nature with her quilting. She says she is "inspired by the shapes and forms of nature." Her access to the professional and amateur photography of her friends is a constant source of inspiration. Kimberly notes, "Their images of wildlife, natural wonders, and fractals have been the focus of many of my quilts. Geology and paleontology have also influenced much of my recent work."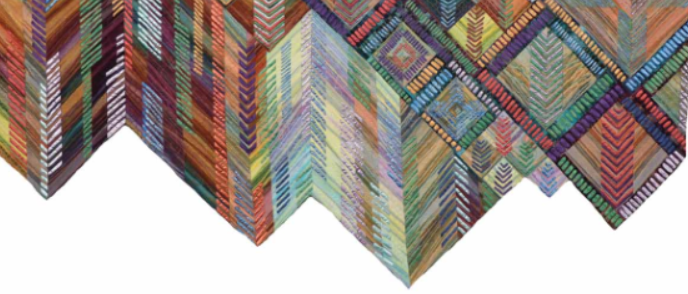 Regarding Feathers, Kimberly Lacy says that it was "a serendipitous assembly and I was playing with interesting ways to configure striped fabric." It took Kim about a month to complete. She used the techniques of machine piecing and fabric painting in her design.
Entering Road@Home
Kimberly Lacy entered the first Road@Home quilt contest because she had entered the popular Road to California quilt contest in the past.
Kim thought "the quilts were fabulous" at Road@Home. She feels that Road "always attract(s) high caliber quilters" which is what she enjoys about the show.
When Kim found out she had won third place, in the category, "What You Think You See," she said she was thrilled and felt "very honored."
After Road@Home, Kim hopes to show Feathers more in 2021. Also, Kim says she "will be playing with solid colors for a while." She just got a "ton of Cherrywood cotton" and she is "very excited" to start "to play with it."
To learn more about Kimberly Lacy, please visit her website.