Last January, with continued Coronavirus lockdowns and restrictions in California, the Ontario Convention Center, home of Road to California, was not able to open for Road's traditional in-person show. With a desire to not let our participants down with their January tradition of attending our premier quilt show, Road to California pivoted to an online experience, Road@Home.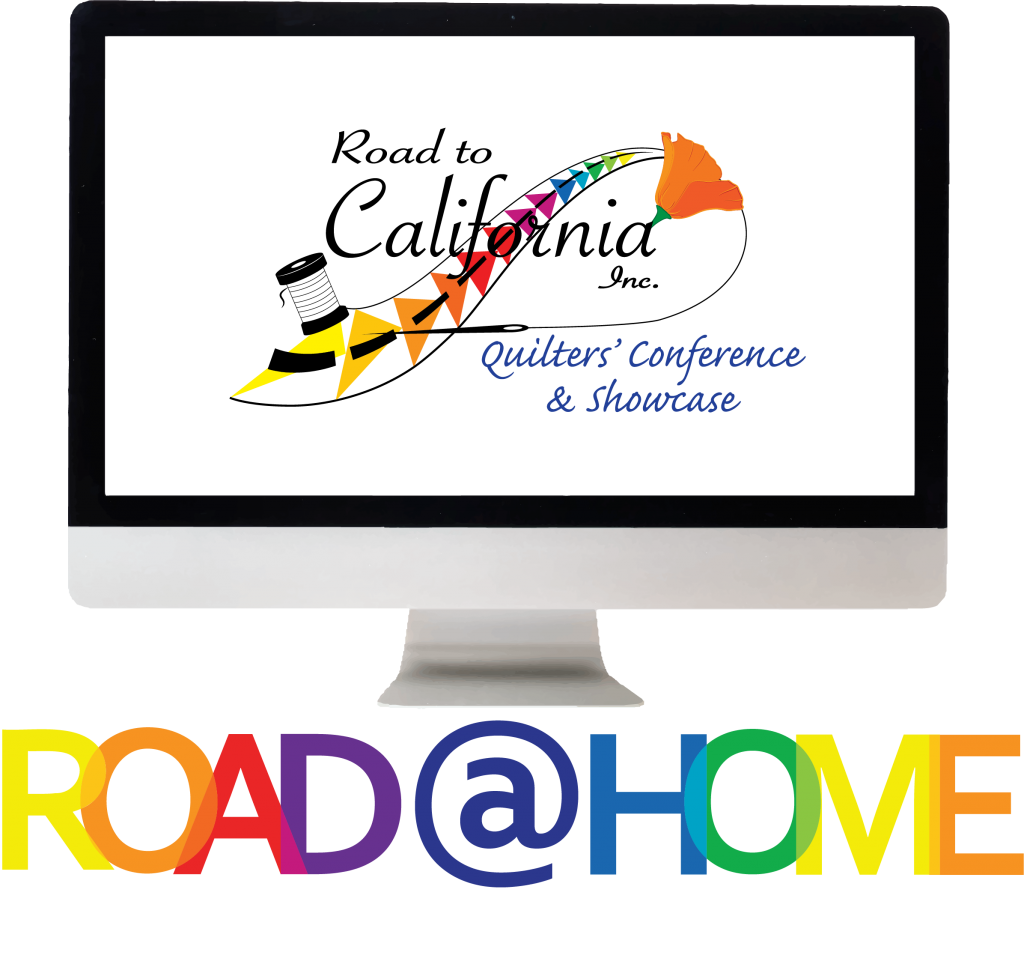 The Success of Road@Home
Not sure how our traditional Road at Home guests would respond to an online show, Road's staff (owner Matt Reese and his assistant, Jillianne Reese) set out to create not just a virtual version of our premier in-person event but a stand-alone experience.
Because of the online format, Road@Home ended up offering the most teachers and the most classes ever for a Road to California event: over 130 instructors teaching well over 300 classes. Participants Zoomed in from all over the world to join in for the four days. Many were aware of Road's reputation, but cost and distance kept them from coming to California in January. The online format of Road@Home opened the opportunity for many to finally be able to participate with Road.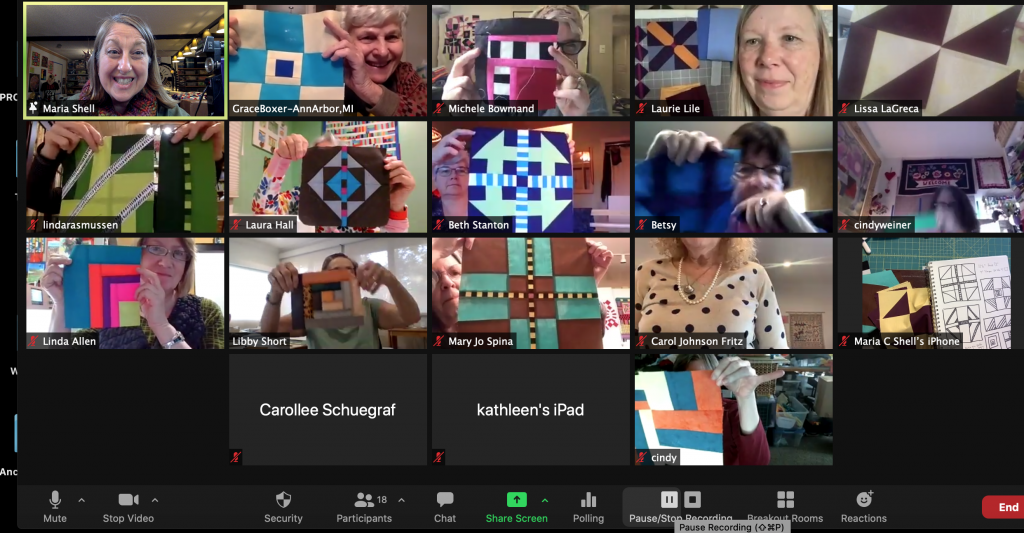 Not only were there classes taught by outstanding quilters, Road@Home also offered a Vendor Mall and Special Exhibits. Of this debut show, Michelle Baker commented, "Since we couldn't be there in person, it was excellent!"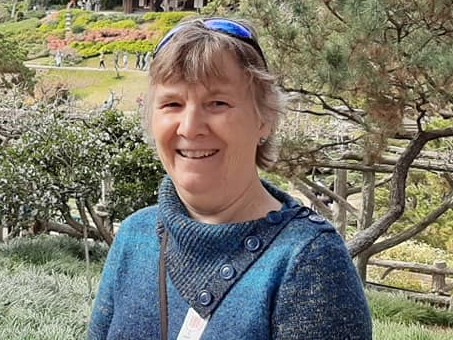 Moving on to Road@Home May
While the Ontario Convention Center is telling us that the outlook for our traditional, in-person Road to California is looking promising for January 19 – 22, 2022, we don't want our guests to wait that long for our next show. And because Road@Home was such a success, we've decided to offer it again as Road@Home May, on May 21-23, 2021.
Road@Home May will still be a virtual show, but it will be more condensed than in January. We are going back to Road to California's roots with Road@Home May. Meaning, this show will be primarily focused on education. Participants will be offered more outstanding quilt classes taught by world renown quilt teachers. There will also be professional development classes designed for those individuals who have or want to start a quilt-based business.
For those interested in quilt products, the show will have vendor listings instead of live vendor booths. Another feature included with Road@Home May will once again be the online version of our popular Roundabout event.
The Benefits of Our Online Show
What are the benefits of taking a Road@Home May online class?
1) You don't have to leave the comfort of your home wherever you are in the world
2) You have your own sewing machine and all your sewing supplies at your fingertips
3) Every seat is BETTER than a front row seat.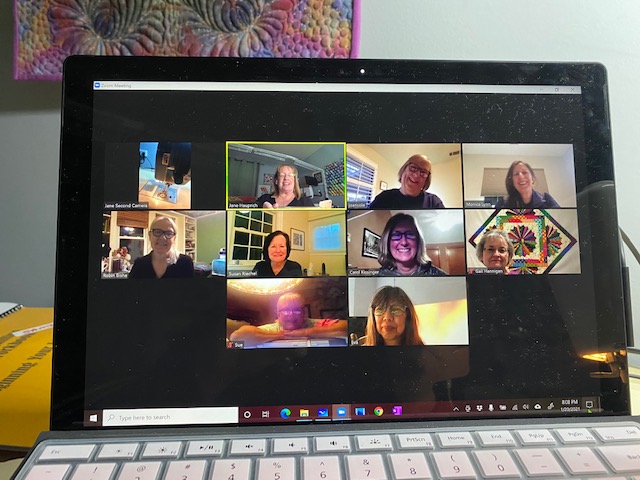 4) Teachers know every student by name
5) It's easy to ask questions
6) The teacher watches everyone at the same time and recognizes when extra help is needed
7) There are bathroom and snack breaks
8) Real Time friendships are made with quilters from all over the world.
Registration for Road@Home May classes begins April 1, 2021. To see a listing of classes being offered, please visit our website.