LeAnn Hileman was a double winner, earning two awards in the category, "What You See, during the online show, Road@Home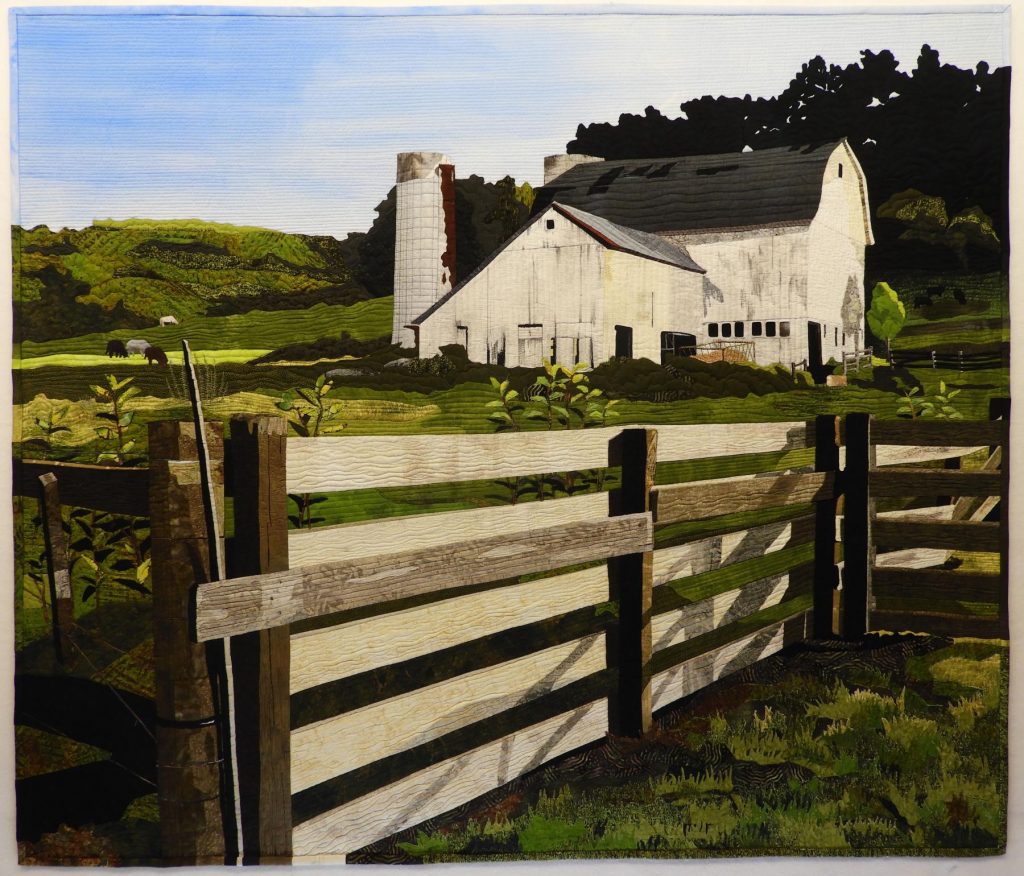 Ohio Barn in Early Morning Light – Second Place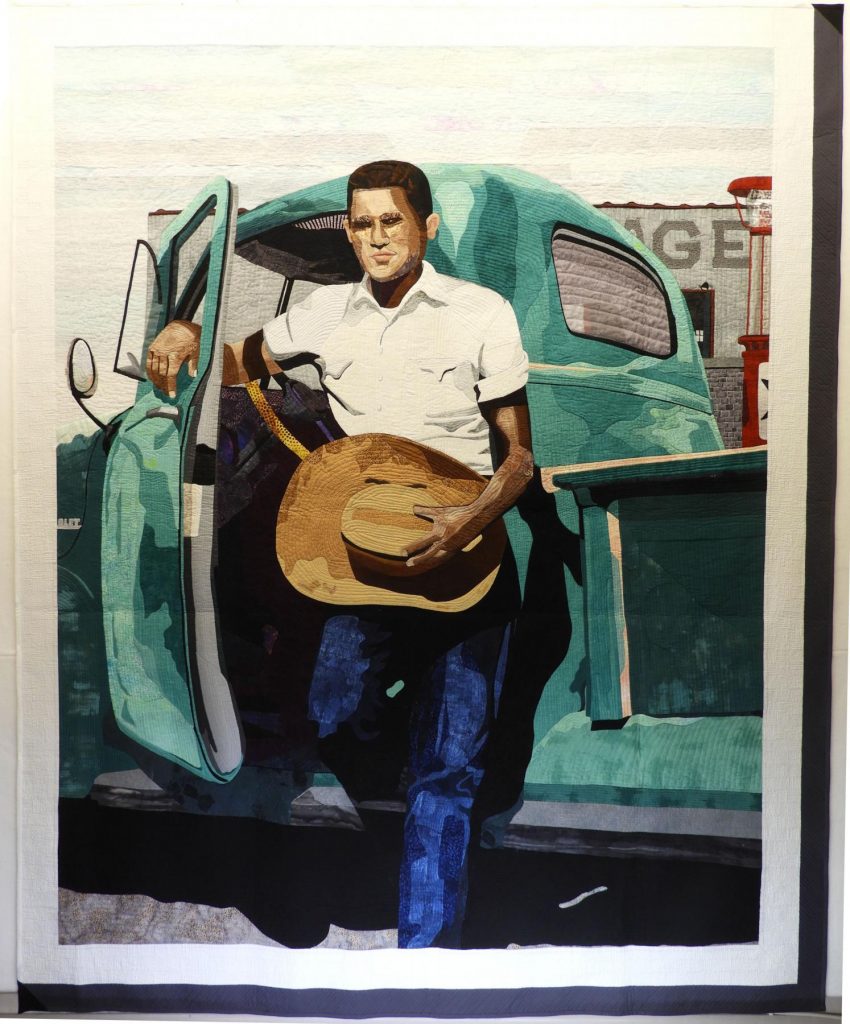 Navajo Boy With Truck – Honorable Mention
Meet LeeAnn Hileman
LeAnn has been sewing since she was a young girl. She made her first quilt when she was in high school and although she has never been without a sewing machine, she didn't quilt again until she was pregnant with her son and she made a baby quilt. She has been making art quilts since 2015.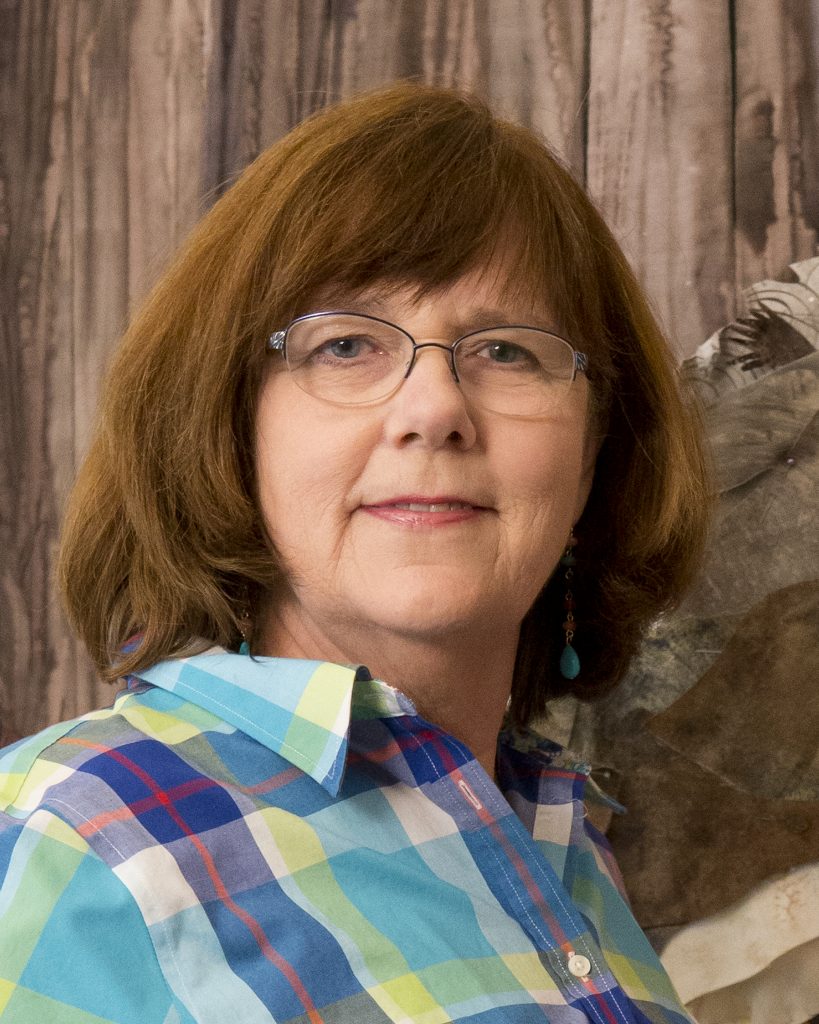 After the cancellation of shows during 2020, LeAnn had "three major quilts just simmering and waiting to burst into view." She shared that she had "always loved Road to California shows" so what better place to show two of her quilts!! LeAnn entered both quilts into the category, "What You See" because "both are representation or realistic. My brain won't work in the more abstract categories."
Ohio Barn in Early Morning Light
The first of LeAnn's double winning quilts, Ohio Barn in Early Morning Light, won Second Place. It took 9 months to make- longer than LeAnn expected.
The quilt was inspired from when LeAnn happened upon this scene in Ohio one early morning and she "was struck by the sharp contrasts of light and shadow. This kind of lighting doesn't last long so I returned the next morning slightly earlier and spent time photographing the scene. The challenge of depicting that light/shadow kept me interested and motivated while I did this quilt." LeAnn was particularly satisfied when one of the judges commented "that she 'got' my depiction of the early morning light."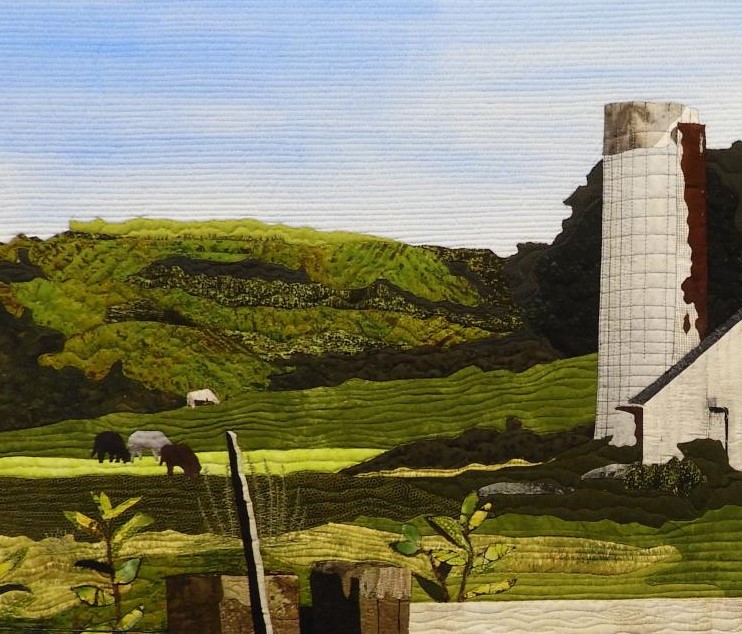 The techniques LeAnn used in Ohio Barn in Early Morning Light included turned edge and raw edge applique, painting (sky), thread painting, Fabrico marker, and free motion quilting She says her "son has dibs on it."
Navajo Boy With A Truck
This Honorable Mention award made LeAnn a double winner. LeAnn says her inspiration for this quilt "was a vintage 8 x 10 sepia photograph I plucked from a pile in an antiques store in Flagstaff, Arizona." It took 8 months for her to finish.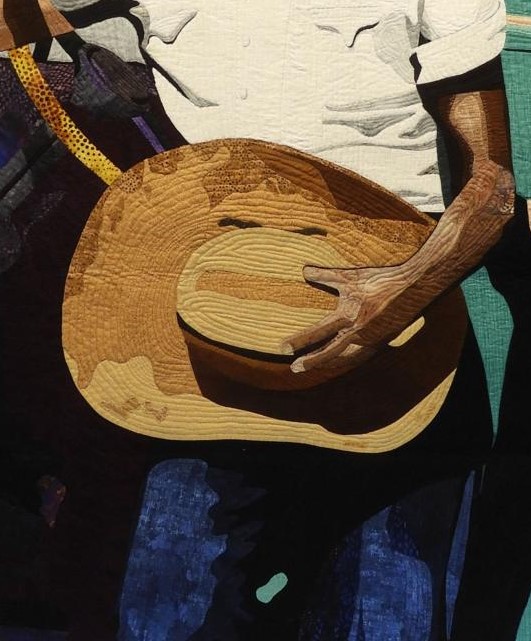 Again, LeAnn used the technique of turned edge and raw edge applique in making this quilt. She also used organza overlay, free motion and echo quilting, and raw edge collage. Her dream would be that "someday a relative of his will turn up and it would be a gift to that person." 
Road@Home Experience
Double Winner LeAnn Hileman commented that "it wasn't all that long ago that I saw beautiful art quilts at the Road shows and thought I'd never be able to do something that beautiful! Sometimes you just have to spread your wings and jump off the cliff and that's what art quilts were for me, no turning back, just lots of open air and possibilities!"
While LeAnn didn't participate in any of the Road@Home events, she did have fun keeping up with all that was going on by reading all the posts. She enjoyed seeing all the quilts submitted and felt that "there were some wonderful and really skillful quilts."
What's up next for LeAnn in 2021? Developing and finishing a project she is working on. She says the challenge is "how to depict neon lights in twilight using fabric as a medium. It has been said that difficulty is the atmosphere surrounding a miracle or a miracle in its beginning stages, so maybe this will be my miracle."
To learn more about Road@Home Double Winner, LeAnn Hileman, please visit her website.