Fabric and Pattern Designer Tammy Silvers will be teaching 3 Classes during Road@Home May:
On Friday, F115 – Dutch Windmills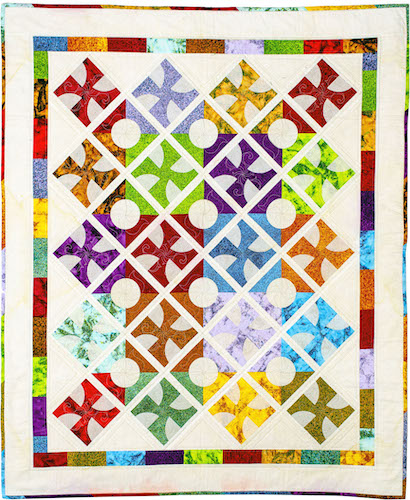 On Saturday, SA113 – Garden Stroll

And on Sunday, SU115 – Retro Pin Cushion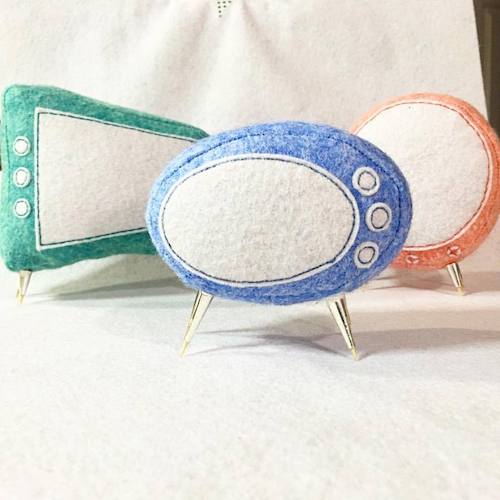 All classes are from Noon to 3:00 PM
On the Road to Pattern and Fabric Designer
Tammy Silvers got into quilting with an invitation from her sister-in-law to take a quilting class. Despite a slow start, Tammy caught the "quilting bug" and has been "stitching up a storm ever since."
Tammy began teaching quilting to help pay for her second stint in college: getting her high school teaching certificate.  Her students kept asking for new projects, which led to Tammy designing and she's been a designer for fabric and patterns ever since, for over 20 years.
Where Design Happens
Tammy describes her creative space as a "lovely quilting studio." She says, "It has room for tons of fabric storage, a dedicated pressing area, a huge sewing table, large, lovely windows, and even a fireplace. No matter the time of year, it is a cozy, inviting space to create."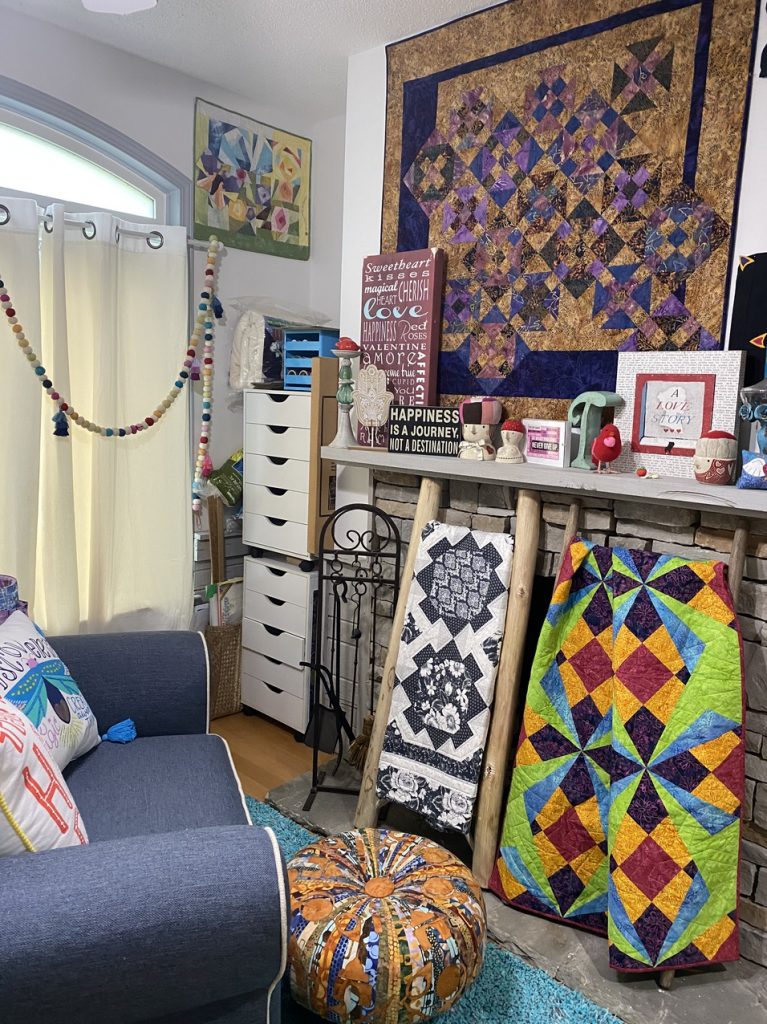 Her iron is Tammy Silver's quilting tool that she can't live without. "I firmly believe that no matter how inaccurate your piecing is, your quilt will look 100% better if it is well pressed. So an iron tops the list."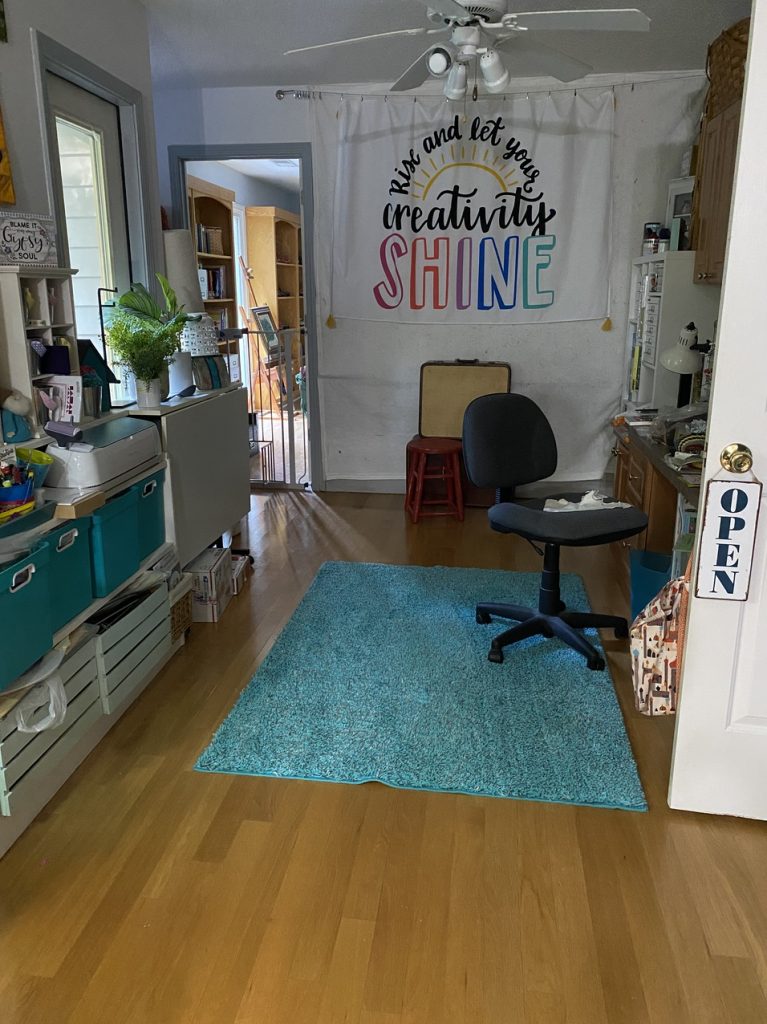 Teaching at Road@Home May
The Coronavirus Pandemic helped Designer Tammy Silvers to pivot – "learning more about producing videos, teaching online, and adjusting my class offerings and my guild offerings to work better in an online platform." 
Tammy says her online classes "have a different pace and a different level of expectation than in person classes. Slowing down, repeating, showing processes in greater detail have all worked well to make the online class experience work for my students this year, and I'll apply those experiences to the Road@Home classes as well." Tammy adds that she will be teaching some of her favorite projects. "I love the freedom these projects have and I'm excited to see how students take the techniques and expand on them."
She hopes that the students in her classes will learn some fun techniques. "I hope the students will not only leave the classes with a better understanding of the techniques and complete their projects afterward, but I'm also hoping they will make the techniques their own and put their own unique spin on each. It is so fun to see spin off projects using the processes, and these classes will be no exception!"
To learn more about Fabric and Pattern Designer Tammy Silvers, please visit her website.