Lynn Koolish will be teaching 4 classes during the return to in-person Road to California 2022:
On Wednesday, 3068C – Ethnic Inspirations, from 6:00 – 9:00 PM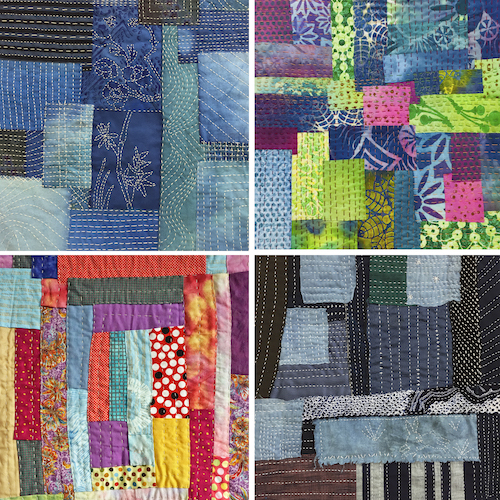 On Thursday, an all-day class, 4016C – All About Fabric Dyeing & Color Mixing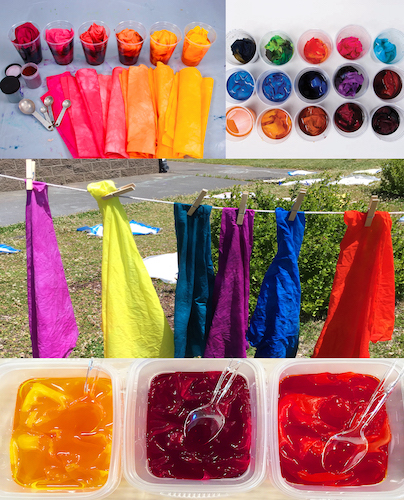 On Friday, another all-day class, 5015C – Paint & Stitch: Transform Your Stash With Paint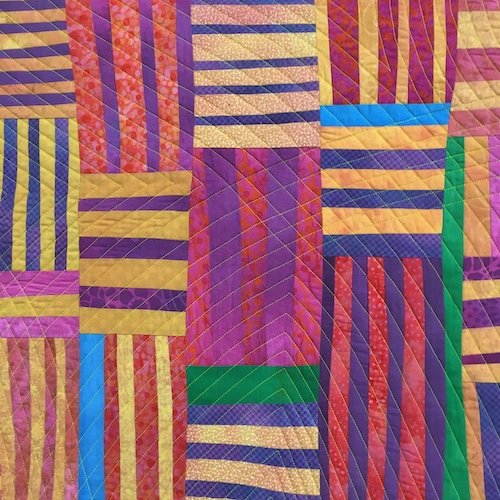 And on Saturday, 6018C – Paint & Stitch: Make A PickUP Sticks Quilt, from 8:30 AM – 3:30 PM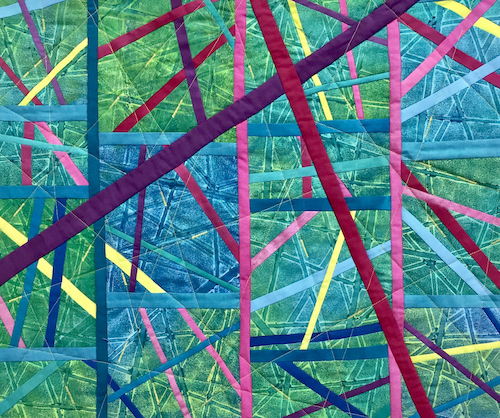 Baby Quilts to Improvisational Design
Lynn Koolish is a fiber artist, teacher, and author. She is most known for her bright colors and for her skills at hand dying fabric. She also creates mixed-media fiber art.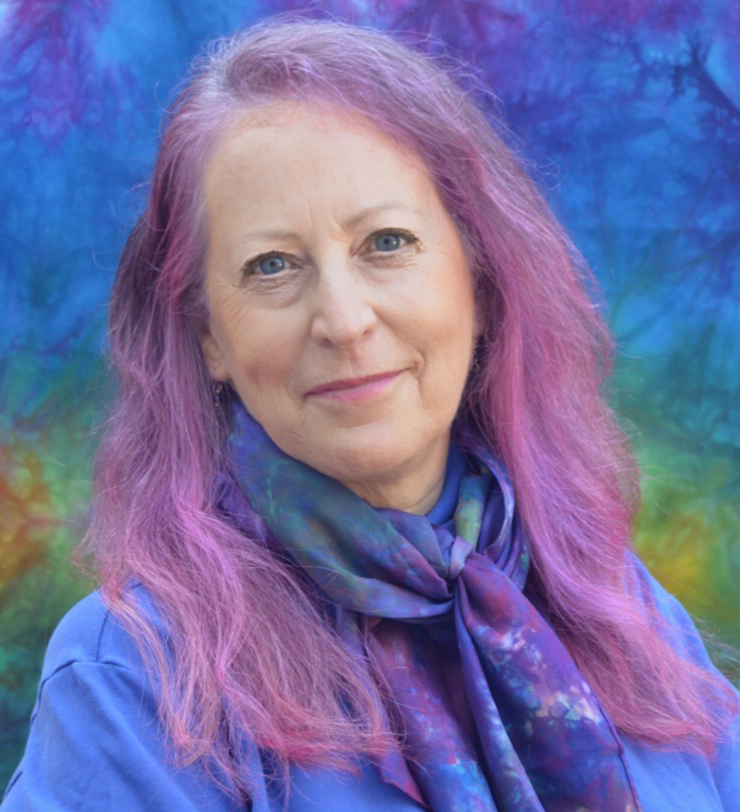 When Lynn Koolish's friends began having babies, she started making baby quilts. A seamstress for years, she figured, "I have fabric," "I know how to sew," "No problem."
The thing that made improvisational design and piecing click for Lynn Koolish (in terms of being able to make quilts that she really liked and was proud of) was understanding basic design principles. She then used those principles as she worked, and problem solved. Until she figured that out, Lynn felt her improv quilts were "very chaotic" and she never really liked them.
Through the years, Lynn has also become an expert at hand dying fabric. By creating her own fabrics, she has been able to expand her fiber art creations.
Teaching at Road to California 2022
A quilt teacher for the past 18 years, Lynn really likes being able to share what she knows with others. Her favorite part is seeing the "aha" moments when students understand something new like hand dying fabric. Lynn last taught at an in-person Road to California in 2018. She also taught at Road's first online show, Road@Home.
Lynn Koolish is looking forward to meeting her students during the return to in-person classes at Road to California 2022. The most important thing Lynn hopes her students will gain from her classes is to be able to learn to trust their instincts and not worry about what other people think of what they are doing. She is hoping to provide a comfortable setting where her students will feel open to trying new things, like hand dying fabric, and not worry about their final outcome.
A special note: Lynn will be the first teacher Road has ever allowed to teach fabric dying at the Ontario Convention Center!!
To learn more about Lynn Koolish, please visit her website.