<![CDATA[
Full time quilter and author, Anita Grossman Solomon, has the least distance  to travel to get on board Road's New England Fall Foliage Cruise September 27-October 4, 2015.   
A New Yorker, living in Manhatten, it only takes 30 minutes to fly from Anita's home to Boston where the cruise embarks.
Anita was part of our faculty on Road's maiden cruise through the Panama Canal last year. This trip she will be joining four other teachers —Victoria Findlay Wolfe, Shelly Pagliai, Stevii Graves and Margie Ullery — on this quilting cruise off the New England coast at the height of the Fall Foliage Season.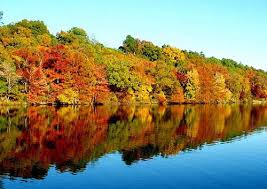 With a degree in art and experience as an art curator, Anita has developed an in-depth knowledge of and appreciation for quilting's history as well as its more modern trajectory. While passionate about the look of some of the most complex traditional blocks, the daunting amount of cutting and sewing involved (and high seam-ripper potential) got Anita's brain working overtime to figure out an easier way. Her Make It Simpler technique makes quiltmaking faster and easier. Anita has shared her method in her three books, as a Craftsy instructor and as a guest on HGTV's Simply Quilts (twice), The Quilt Show,  and Quilt Out Loud.  on Since 2003, Anita's books and the blocks she chooses to "revolutionize" keep all quilters in mind, offering techniques that will quickly deliver perfectly pieced blocks every time. 
Anita will be teaching two classes on Road's New England Fall Foliage Cruise: Anita's Angle and No Waste Windmill.  Both classes incorporate  Anita's simpler way of making elegantly proportioned blocks, perfect for using souvenir fabric from the trip.
 You can learn more about Anita from this fun video or on her blog, Make It Simpler
.
How far will you be traveling from to join our cruise? 
]]>