<![CDATA[ For the past four years, Road to California has been supporting the Robert and Beverly Lewis Family Cancer Care Center located at Pomona Valley Hospital by purchasing a table for their annual fund raising fashion show and luncheon at the Sheraton Fairplex.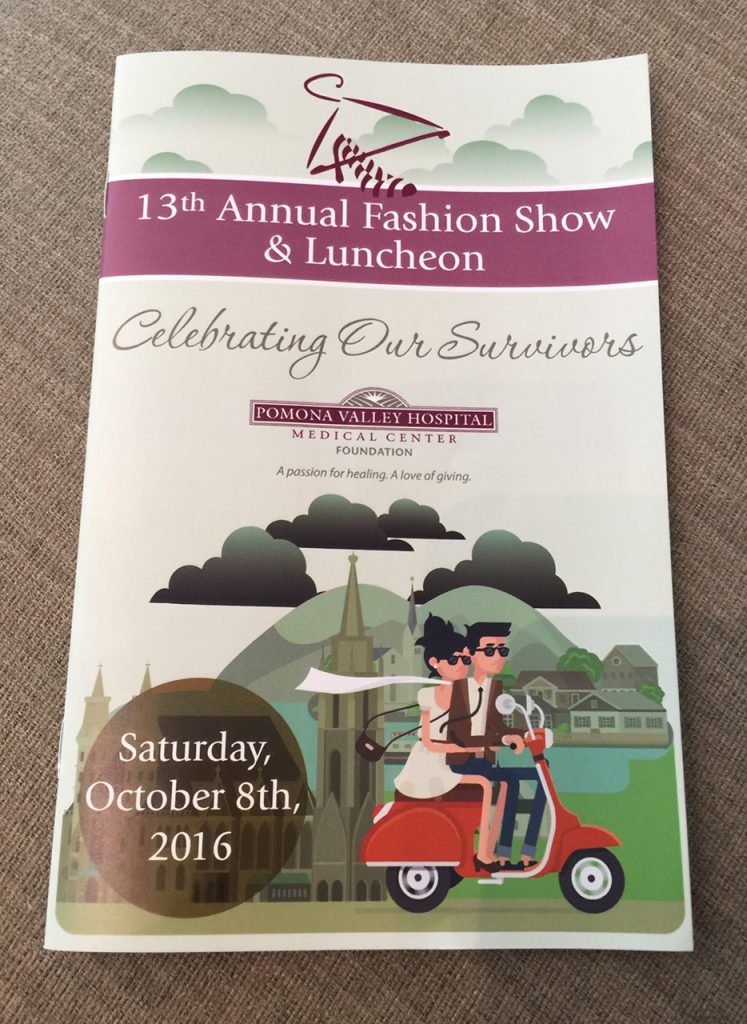 Because cancer has struck the Reese family in the past, both Matt and Carolyn Reese feel that it is an important cause to support. In addition, Matt's mom and Carolyn's daughter-in-law, Shellee Reese, has worked as the Administrative Director for the cancer center for the past 15 years. Carolyn's guests included members of her extended family [caption id="attachment_4380" align="aligncenter" width="625"]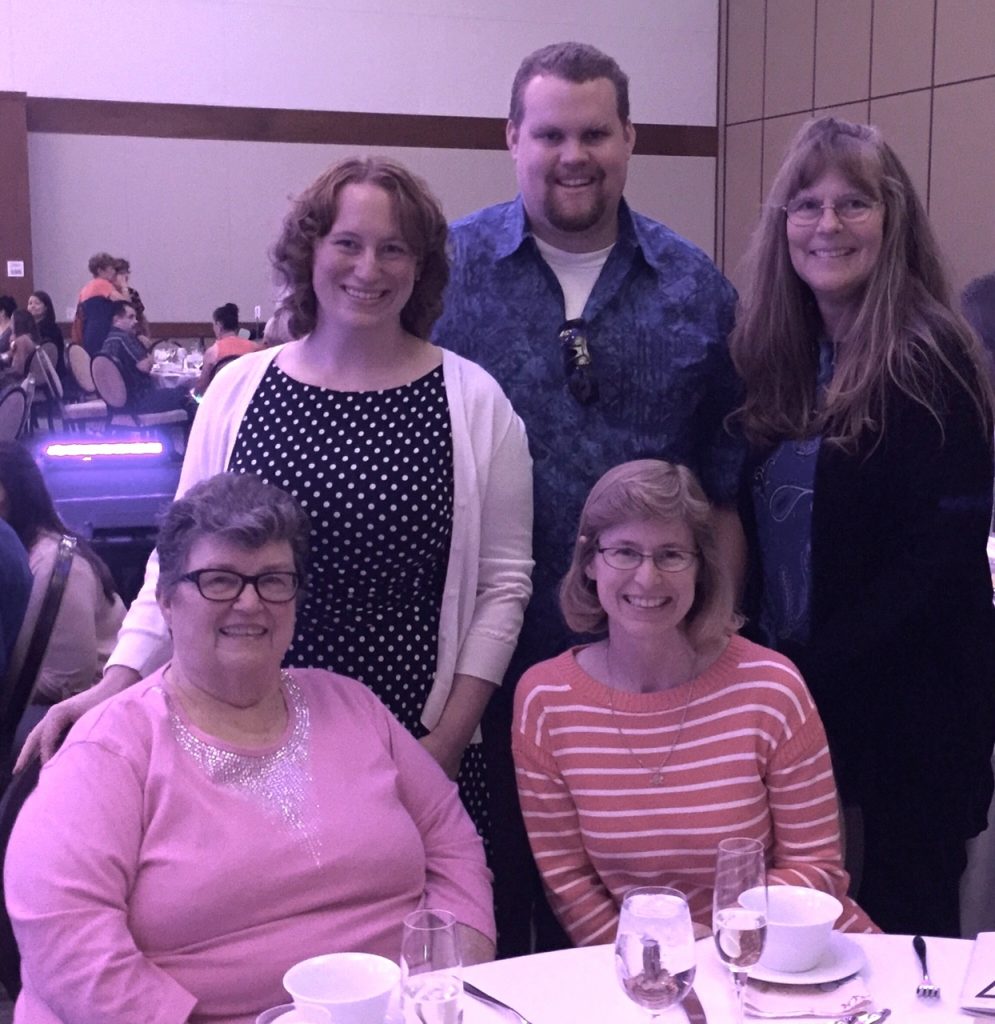 Back row (l-r) Jen Reese, Matt Reese, Shellee Reese. Front row (l-r) Lee Ann Akers, Debby Bennett[/caption] As well as two friends who are both cancer survivors. Elainne Edwards is a 15 year thyroid cancer survivor who enjoys  making charity quilts. Lavella Fitzgerald, also a quilter, is a 15 year breast cancer survivor. [caption id="attachment_4378" align="aligncenter" width="625"]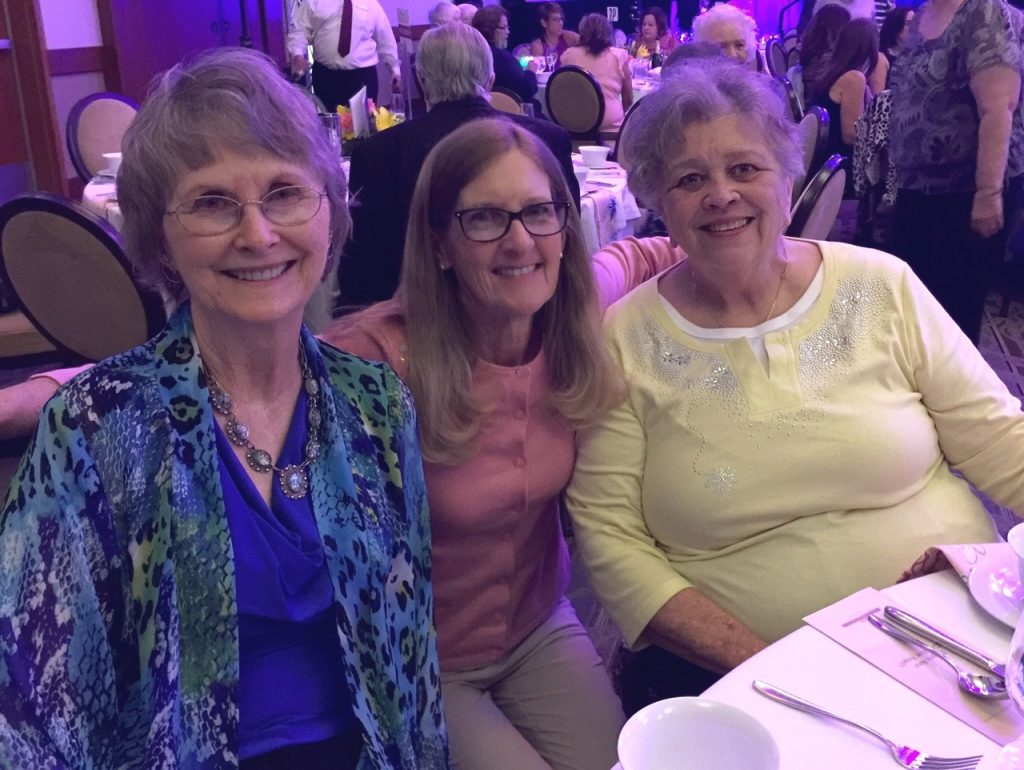 Elainne, LaVella, and Carolyn[/caption] Being at the luncheon brought back emotions for Lavella. " It is wonderful to be with so many survivors today and to know that everyone is working for a cure." The day included a delicious Asian theme luncheon followed by a fashion show where the models were each cancer survivors in their own right. Men and women modeled three outfits: casual, business, and formal. They were joined on the runway during the business section with the health professionals who they credited with helping them overcome their cancer. Then, for the last segment, each model chose a family member who was especially supportive during their cancer journey to walk with them down the runway. Each model's story of courage in their trials was very inspiring for all in attendance. At the end of the event, Elainne remarked, "It encourages me to see the support of this community and know that you are not alone." Road's support for this important community center will continue at Road to California 2017 when they will hold their first Roadies Give Back evening of service on Saturday, January 21st beginning at 7:00 p.m. 
The goal for the evening is to make and quilt as many charity quilts as possible to donate to the Robert and Beverly Lewis Cancer Center. Sewing machines will be set up in several rooms and guests can choose to participate by helping to put together quilt tops, quilting the quilts, or finishing the quilts.
The Roadies Give Back quilt block design was specially created by Road 2017 faculty member, Anita Grossman Solomon.  In order to speed things along that evening, Road is asking for the quilt blocks to be made ahead of the show and delivered to their office starting December 5th. Whether or not you plan on attending Road 17, anyone can participate by making as many quilt blocks as they would like, following the approved design. Road to California is honored to give back to the Robert and Beverly Lewis Cancer Care Center, where there is found "A passion for healing. A love of giving." For more information regarding Roadies Give Back, please visit our website. ]]>