<![CDATA[
At Road 2017, Road to California sponsored its first Roadies Give Back charity quilt project to benefit cancer patients at the Robert and Beverly Lewis Cancer Care Center at Pomona Valley Hospital .
Before the show,
Anita Grossman Solomon 
created a quilt block pattern just for this project and made it available for quilters around the country to sew the blocks that were going to be used for the project. [caption id="attachment_4662" align="aligncenter" width="528"]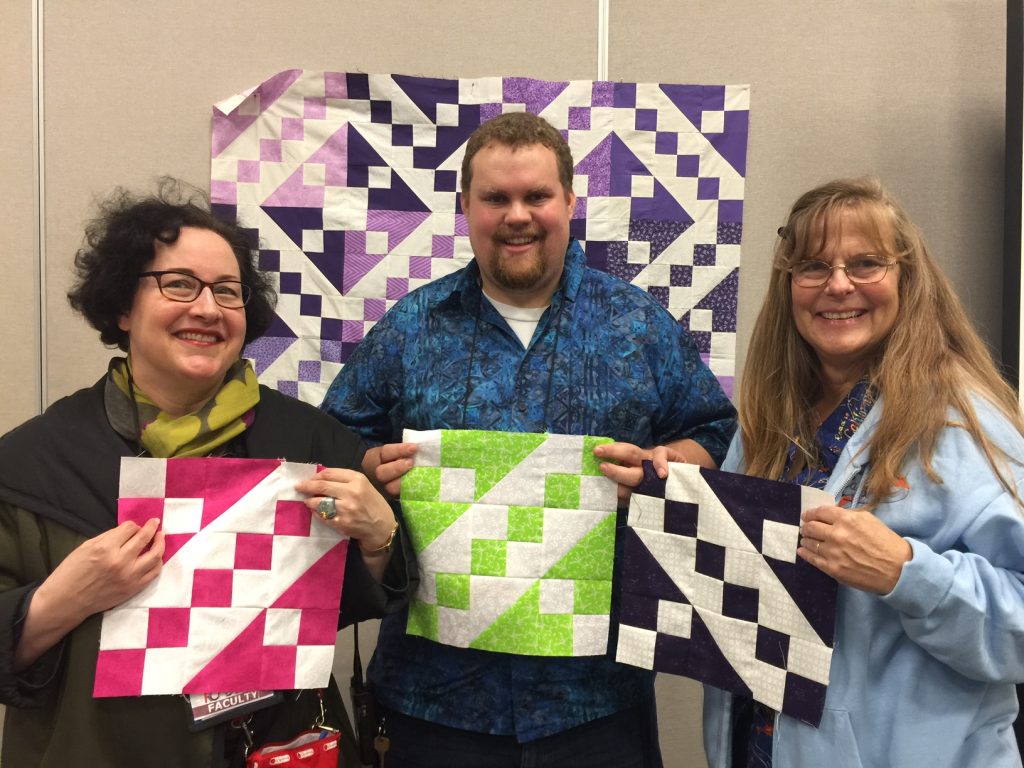 Anita is pictured along with Matt Reese and Matt's mom, Shellee Reese, an administrator at the Cancer Care Center.[/caption] Then, on Saturday night of the show, quilters, some class teachers, and even a few vendors, got together in the Ontario Convention Center to sew the blocks together into lap size quilts as well as begin quilting the quilts.
After the show, unfinished quilts were given to the
Nite Owl Quilt Guild
 to finish the quilting. In the end,
41 quilts
  were completed. On June 29, 2017, Road to California owner, Matt Reese, along with his wife Jennifer, presented to the
Robert and Beverly Lewis Cancer Care Center
the Roadies Give Back quilts which will be given to cancer patients receiving chemotherapy at the center.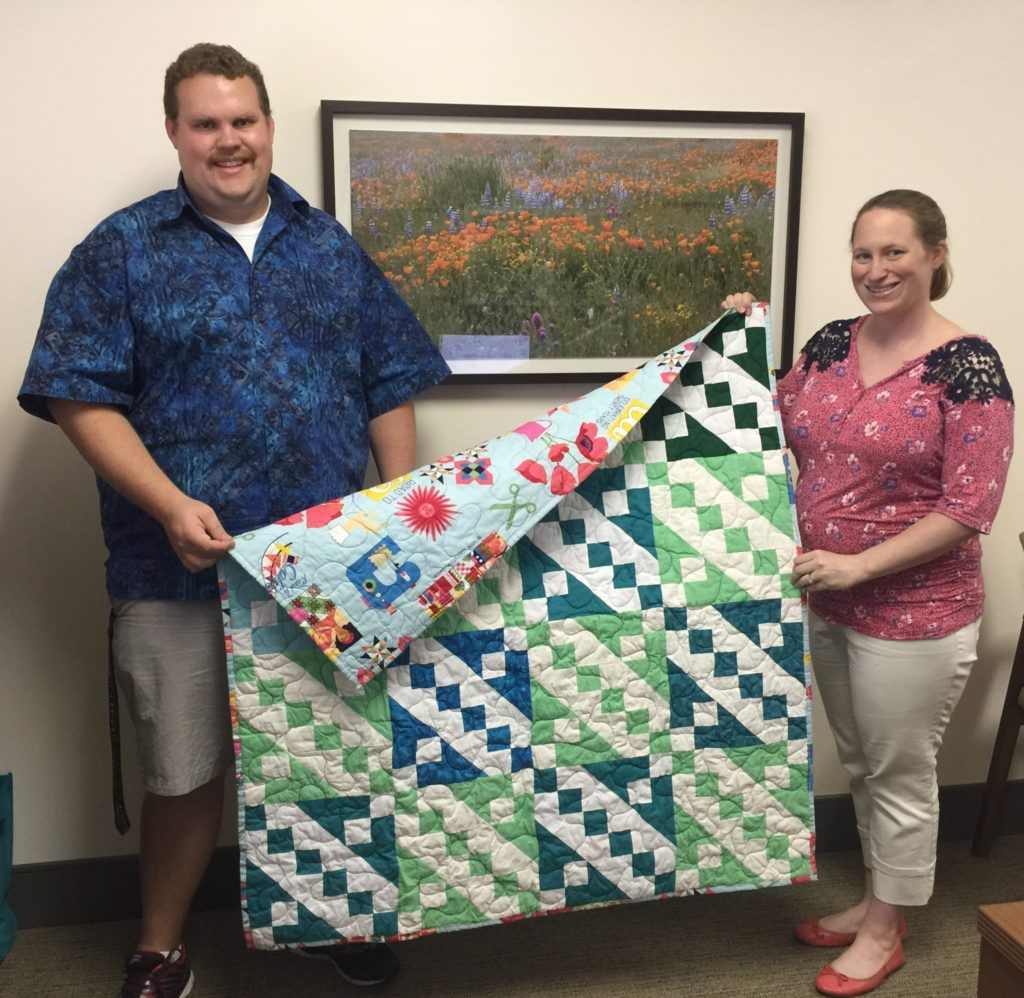 Each unique quilt was folded into a Road to California reusable bag, accompanied with a card explaining the significance of the quilt and its care instructions.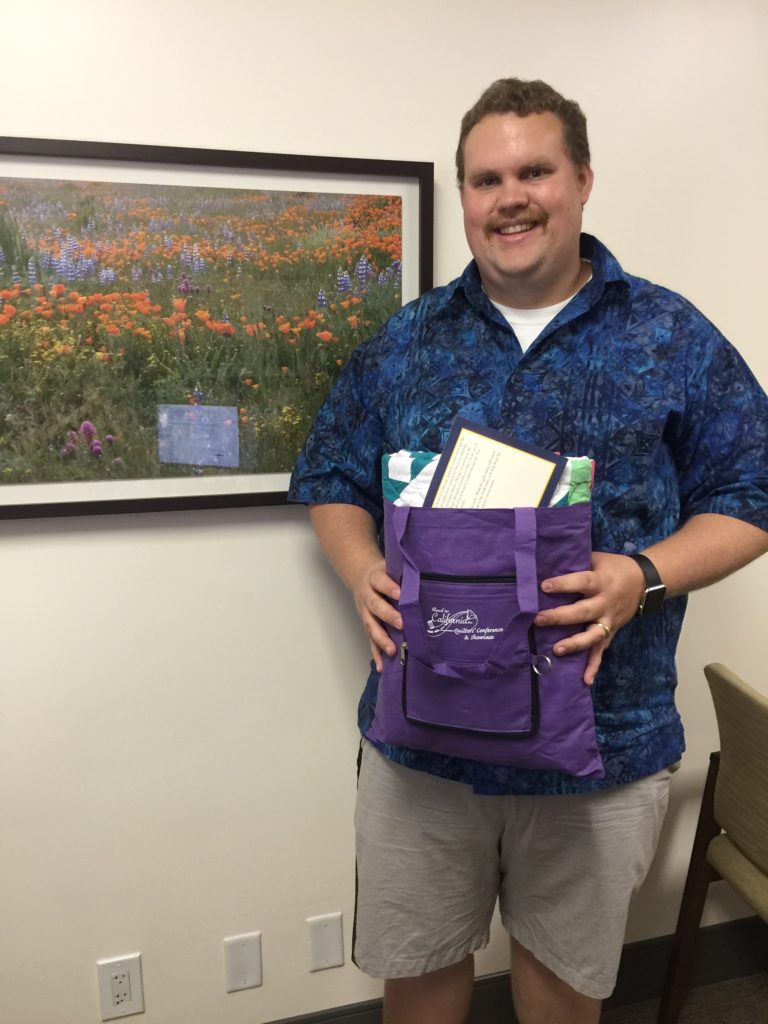 While they were there, Matt personally distributed quilts to five patients including: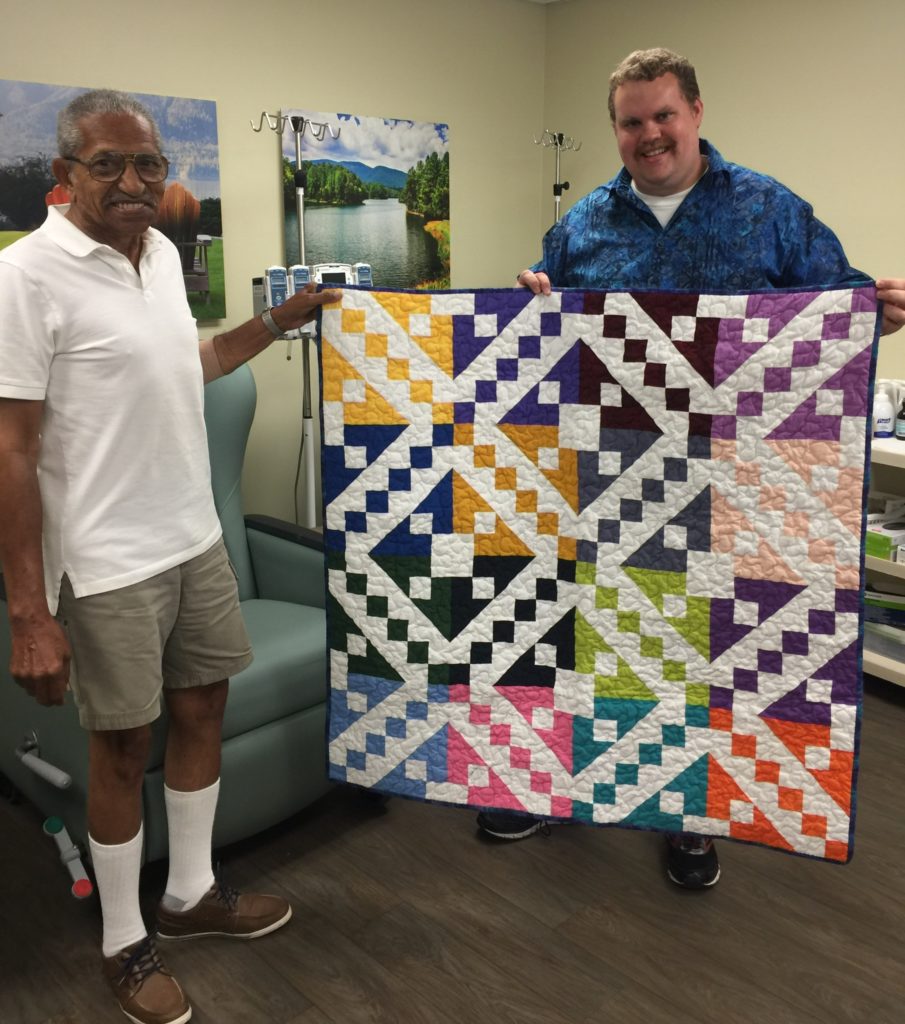 Joseph Derowen has been a patient at the center since December, 2016. He said that he "really appreciated" the gesture because 99.9% of the time, he is cold when he receives his treatment. He was looking forward to trading his "funky jacket" for the quilt to keep him warm. Joseph's wife, Elaine, thought receiving the quilt was "very thoughtful" and was grateful that now her husband will be "wrapped in love."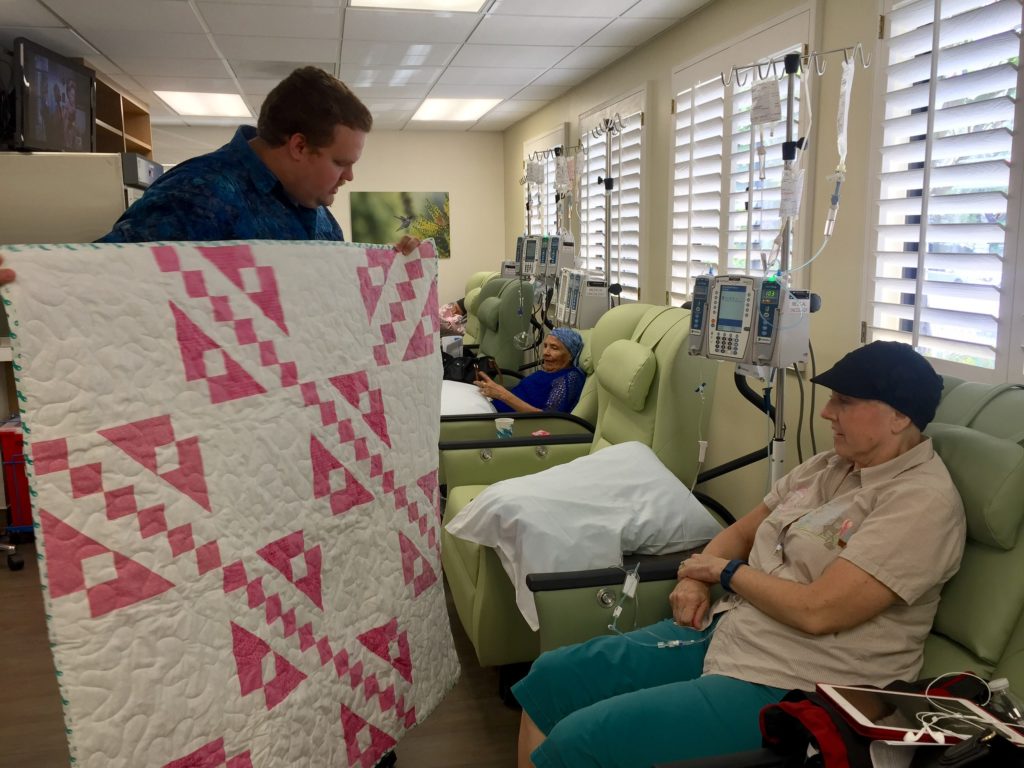 Joyce is battling Breast Cancer. She knew that the quilts were "a lot of work" and remarked how beautiful hers was. Joyce commented that it was "very generous for the quilters to donate their time and materials."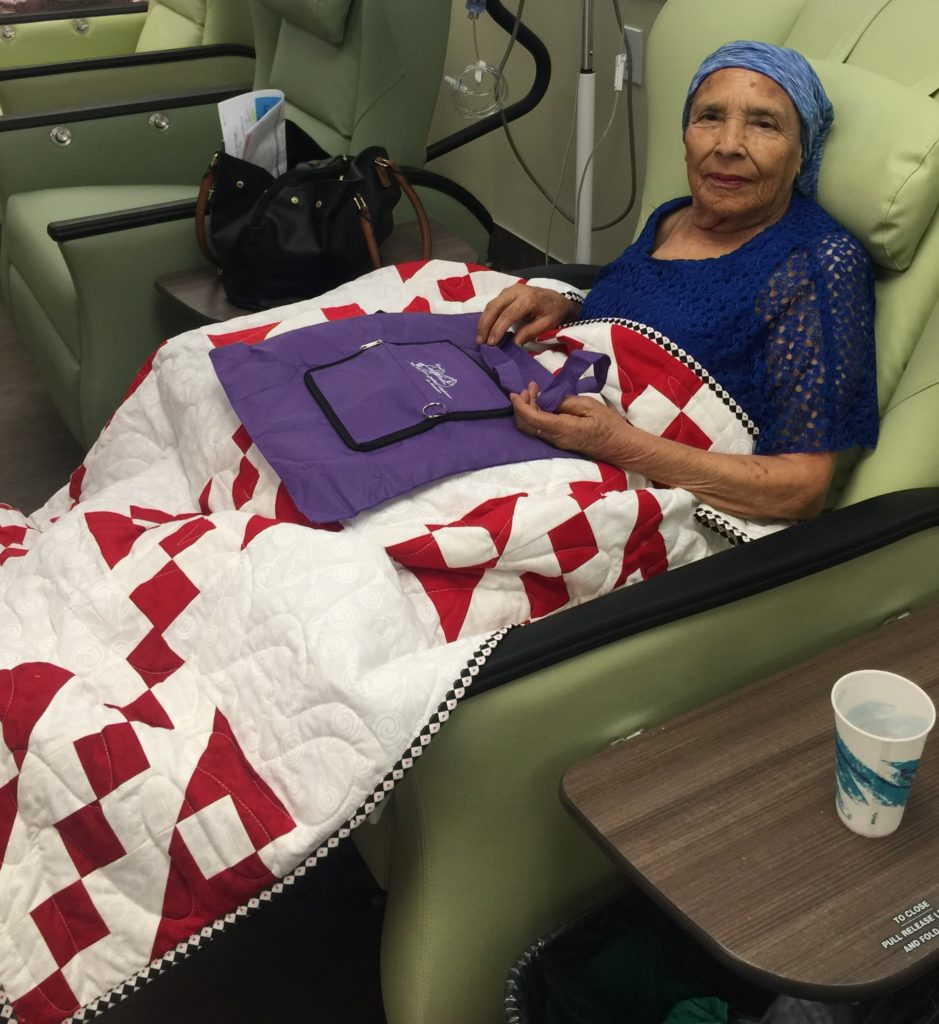 Petra de Leon has been battling Lymphoma since April. Petra replied in Spanish, "I am very happy to get this quilt. It is very pretty."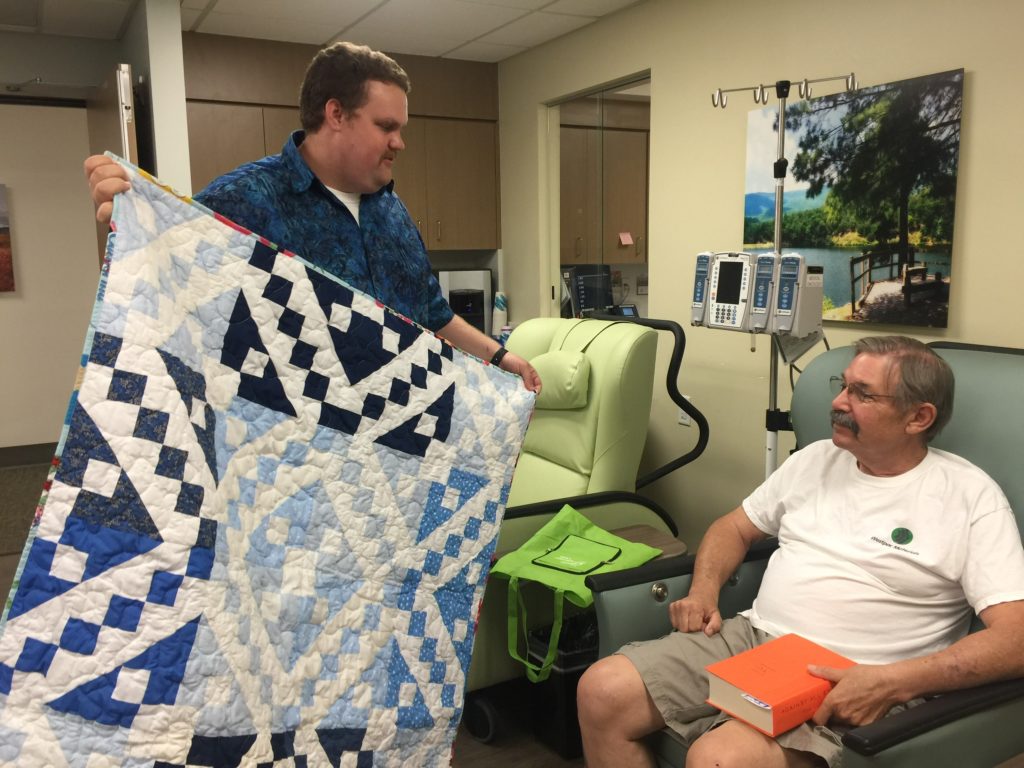 Ray Hardy told Matt, "No one has ever given me a quilt before. This is cool." Road to California wishes to thank everyone who participated in this special project. They look forward to offering Roadies Give Back again in the future.]]>