<![CDATA[For her first visit to Road to California, Linda Pumphrey kept very busy at Road 2017. If she wasn't in her Mountain Mist vendor booth helping guests with their batting needs, she was arranging for her mom to meet her childhood friend that she hadn't seen in 75 years,
finding new members for the International Quilt Association,

or talking about her books, Mountain Mist Historical Quilts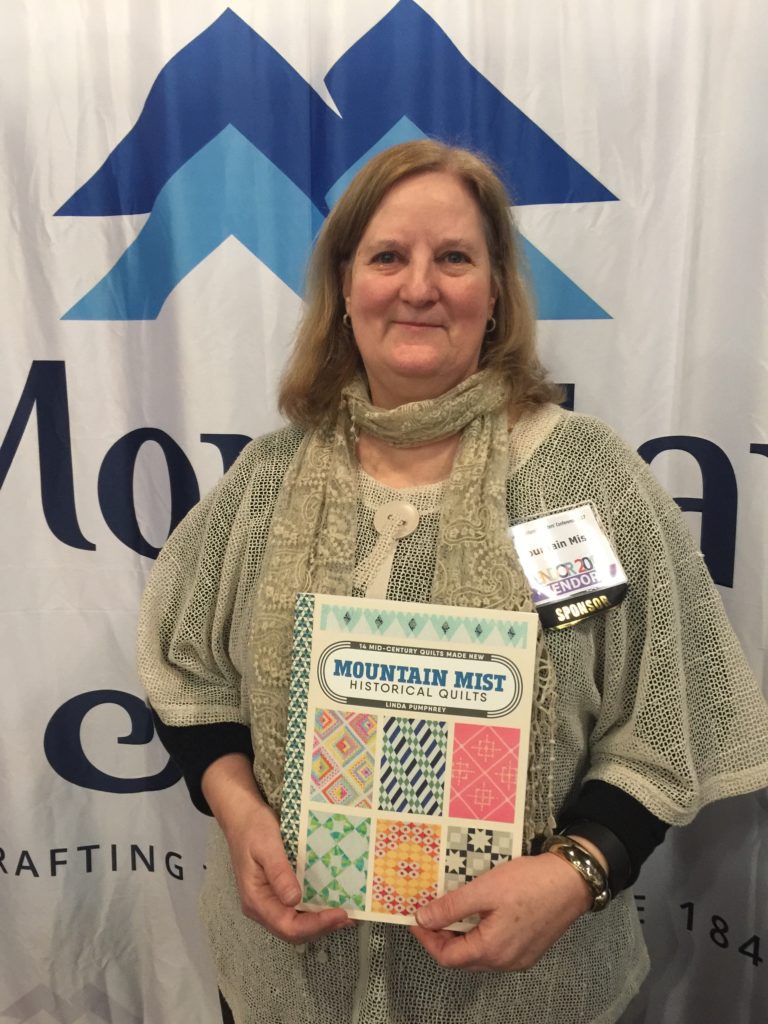 and her upcoming publication, Red and White.
Linda was first introduced to Mountain Mist in 1989 when she did a marketing project for the company while getting her MBA. She went to Cincinnati and gave her presentation to the company leaders on using a unique cleaning product to wash and preserve quilts. They liked her presentation so much, they hired her!! Linda worked for Mountain Mist for the next 20 years, through three ownerships, and retired from the company in 2014. She recently returned to work for the company as their Senior Retail Account Executive and "loves working for Mountain Mist." She particularly appreciates the company's "layers of history." After all, they have had a product line since 1846!!

Linda says she "fell into" authoring the book, Mountain Mist Historical Quilts. She appreciated the opportunity to tell the history of 132 original Mountain Mist patterns that have "endured the test of time" and show them using today's contemporary fabrics.
Linda's service with the International Quilt Association (IQA) came about from her desire to "give back." IQA is the non-profit side of Quilt Market that is held the end of October in Houston each year.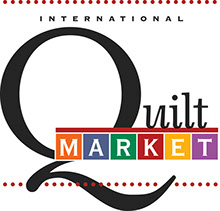 They oversee three events prior to Quilt Market: Judging the quilt contest, hosting the Winner's Circle and hosting the Winners Luncheon. IQA also offers a grant program that aids quilters with their efforts in promoting quilting and keeping quilting alive. Linda was elected president of the organization for 2016-2017 – following the term of Road's director of judging, Stevii Graves. In this capacity, Linda gets to choose the jurors and judges for the Quilt Market contest, emcee the Winner's Circle where the prizes are awarded, and choose the upcoming nominating committee.
Linda enjoyed the "vibe" of Road 2017 and loved being a part of the "market booths" providing education on the company side of Mountain Mist. Her favorite winning quilt was Director's Choice.   
What does the future hold for Linda? She is looking forward to the release of her book, Red and White, in the fall of 2017. The book will feature 40 blocks of red and white patterns taken from quilts at the International Quilt Study Center & Museum located at the University of Nebraska-Lincoln.  Instructions for the blocks will be included in the book as well as for 14 projects that each utilize 3 versions of different block combinations.
Eventually, Linda would love to move to Bali. She has been there 10 times and just loves "the spirit of the people. That is definitely on my bucket list!!"
 
]]>