<![CDATA[
Anita Grossman Solomon will be teaching six classes, Wednesday through Sunday, at Road to California 2017:
Wednesday 3005C and Sunday 7004C:  Self-Mitered Log Cabin
Thursday: 4004C  Two-Color Pineapple 
Friday: 5004C Big Bang Stars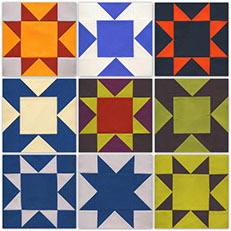 Saturday (Half-day Morning Class):  6004C  BeJeweled 
Saturday (Half-day Afternoon Class): 6012C Double Wrench
[caption id="attachment_4391" align="aligncenter" width="345"]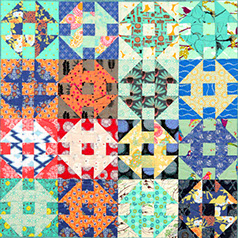 Double Wrench Quilt[/caption]
New York native, Anita Grossman Solomon, grew up in Niagara Falls, New York.  She learned to sew garments at the Singer Sewing Center on Falls Street where she "aced" her first dart on a treadle sewing machine!! After graduating from college as an art major, Anita immediately moved to Manhattan where she lives today. Her office and sewing room/studio are both within her apartment. Anita says when she needs to venture outside, she turns "on the Today show to see what the bystanders are wearing" to know how to dress for the day,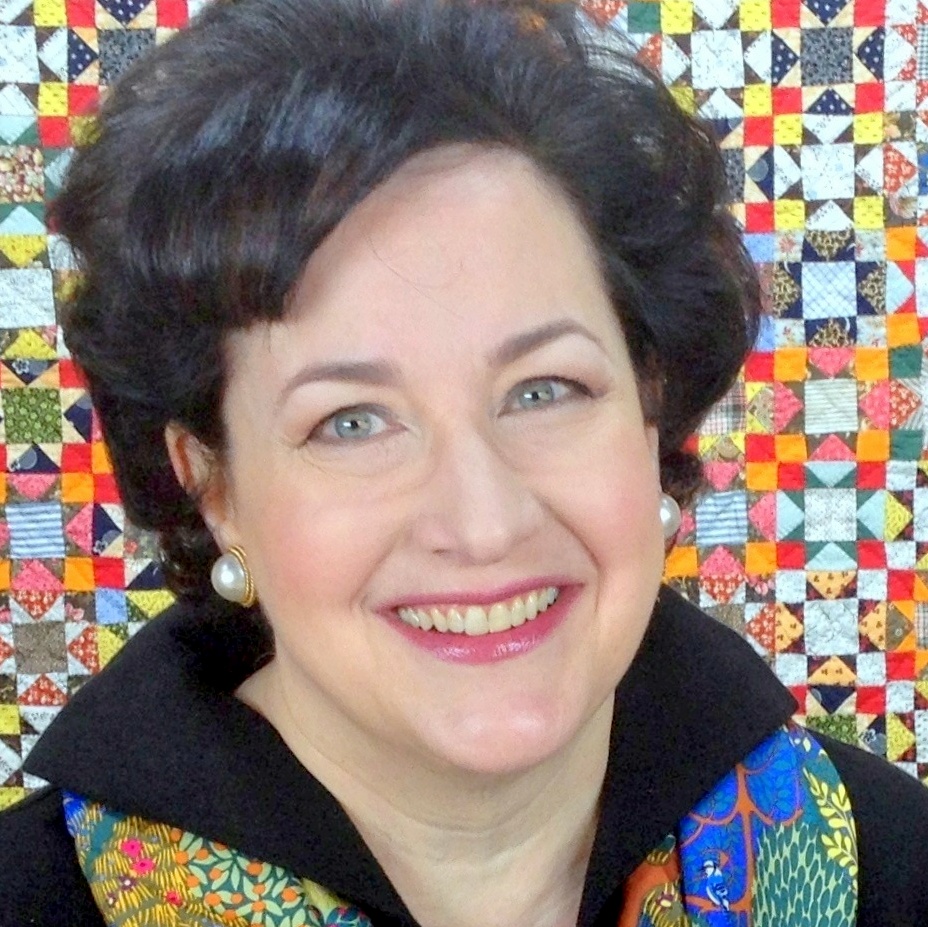 The idea to start her company, 
Make It Simpler,
began in the summer of 2001. Anita was attending a C&T Publishing retreat in northern California and showed their acquisitions editor Polaroid pictures of her work.  The editor took notice of Anita's workaround methods and said, "I know what you do, you make it simpler." A week later, Anita registered the domain name for 
Make It Simpler.
Quilt blocks 
are what inspire Anita and define her work. "Just place one in front of my eyes and I'm fascinated." Her first  block design for
Make It Simpler
 was a paper piecing pattern for an unusual quilt block based on a block found on the cover of a book by Terri Zegart. "The block engaged and soothed me when I needed a distraction from the real world, " recalled Anita. "As I closed my eyes to sleep, a radical new way to paper piece came to mind." That began Anita's relationship with C&T Publishing and her innovative paper piecing books. What is Anita's favorite sewing tip?  "
To thine own self be true
. Make what you like and enjoy. Do what comes naturally. Trust your color and design instincts." In her Road classes, Anita hopes her students "get satisfaction from my techniques and leave with inspired additions to their quilt-making repertoire.
A lucky someone in each of my classes
will win a fat quarter bundle of Make It Simpler KONA cottons courtesy of Robert Kaufman Fabrics.
As for me, I always win when someone tells me 'That tip was  worth the price of admission'." Road to California appreciates Anita's contribution to their charity quilt event at Road 2017 on Saturday evening,
Roadies Give Back. 
 Anita specially designed the block that is being used for the quilts, deconstructing and making simpler her favorite block,
Jacob's Ladder.
 Of the event benefiting the Robert and Beverly Lewis Cancer Care Center, Anita says. "I'm finding comfort while sewing my blocks for Road. I hope you'll follow (Road's) footsteps and assemble a block. You can't fathom what's
missing
from the process until you try it for yourself." Anita is really looking forward to being at Road 2017.  She hopes to "run into quilters I've previously met, see what they've been up to, and look at every quilt in the Show." She bets that while she is in sunny California, when she turns on the 
Today
show, she'll see everyone in New York walking around in the snow!! You can learn more about Anita at her
website
and on
Craftsy
. ]]>