<![CDATA[
What better legacy than for mothers to pass on their appreciation for quilting to their children — the younger the better.  Just ask these three moms who brought their babies and young children to Road 2015: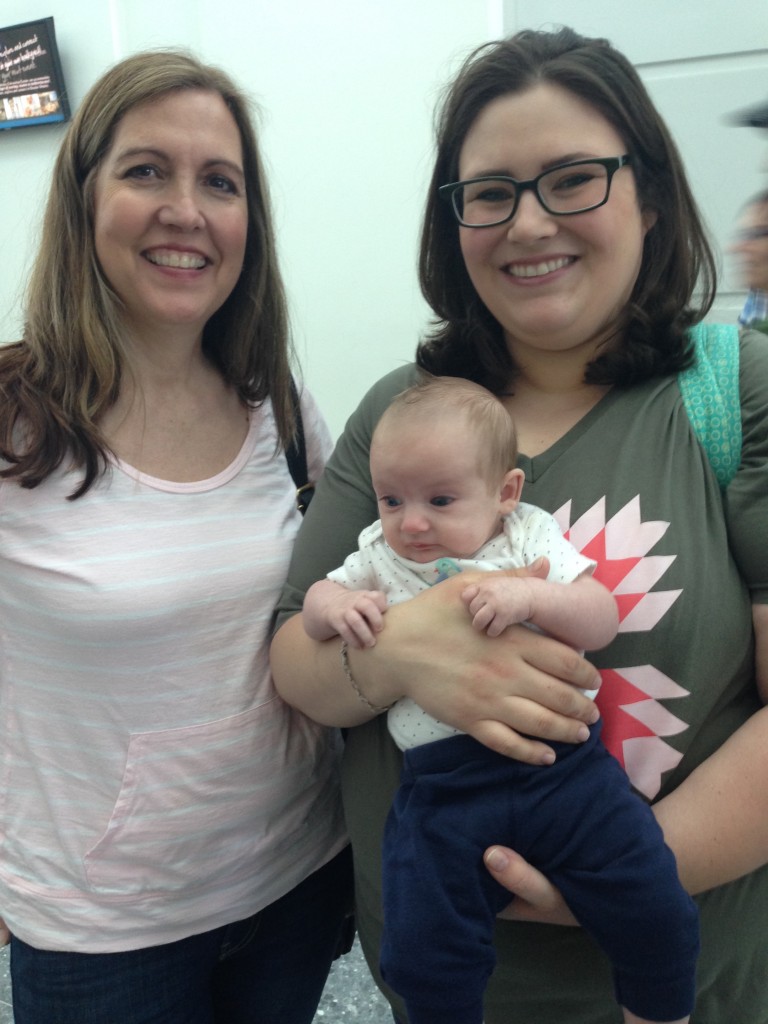 Violet Evans, age 10 weeks, sits in her bouncer while her mom, Megan Evans, sews. Violet is happy that Megan met her quilting friend, Michelle Barbee, at the LA Modern Quilt Guild because they encourage each other with their modern quilting projects. Michelle started quilting twenty years ago when her son was little (he's 23 now) and Megan has been quilting for the past five years. Road 2015 was Megan's fifth time at the show and Violet's first. They all had "a fun time looking at all the quilts and shopping."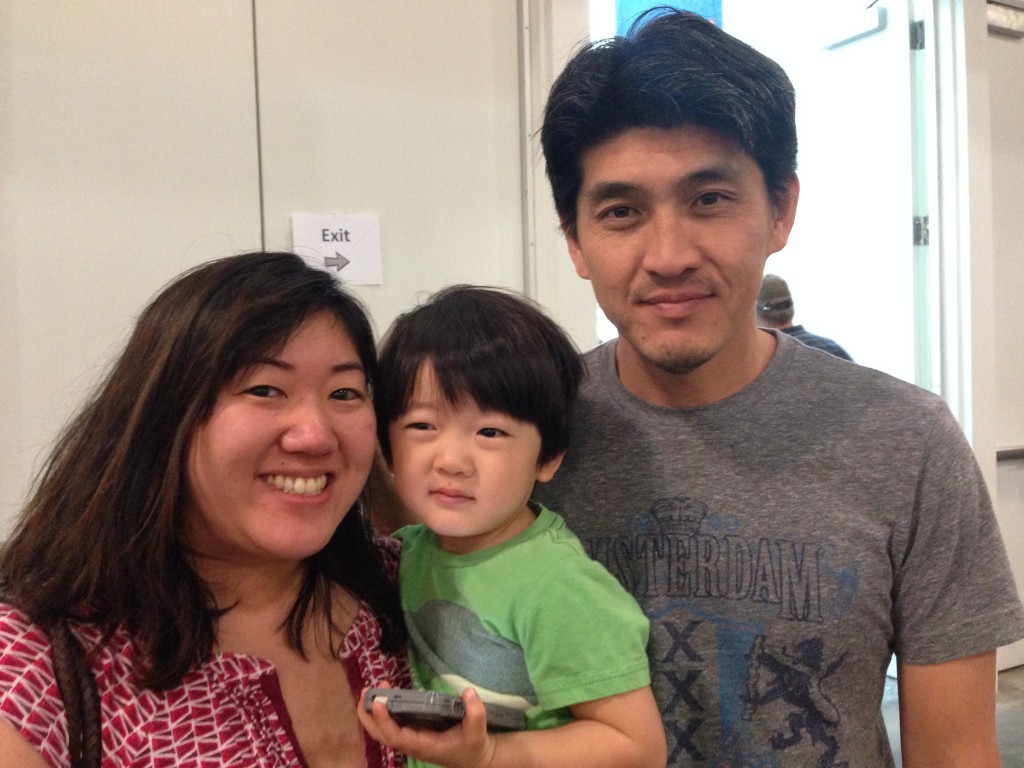 2 year old Ben Yoshizawa, came to Road 2015 with his mom, Erika, and dad, Taka. Erika started quilting six years ago when she and Taka were engaged. She thought it would be fun to take a class and start a new hobby. Taka supports Erika in her quilting. He bought her her sewing machine, a Bernina 550, that she uses to not only sew but to also do free motion quilting on her quilts. Taka also made Erika a sewing table for her machine. Ben liked looking at all the "neat stuff" and watched as his mom "tried out some new equipment."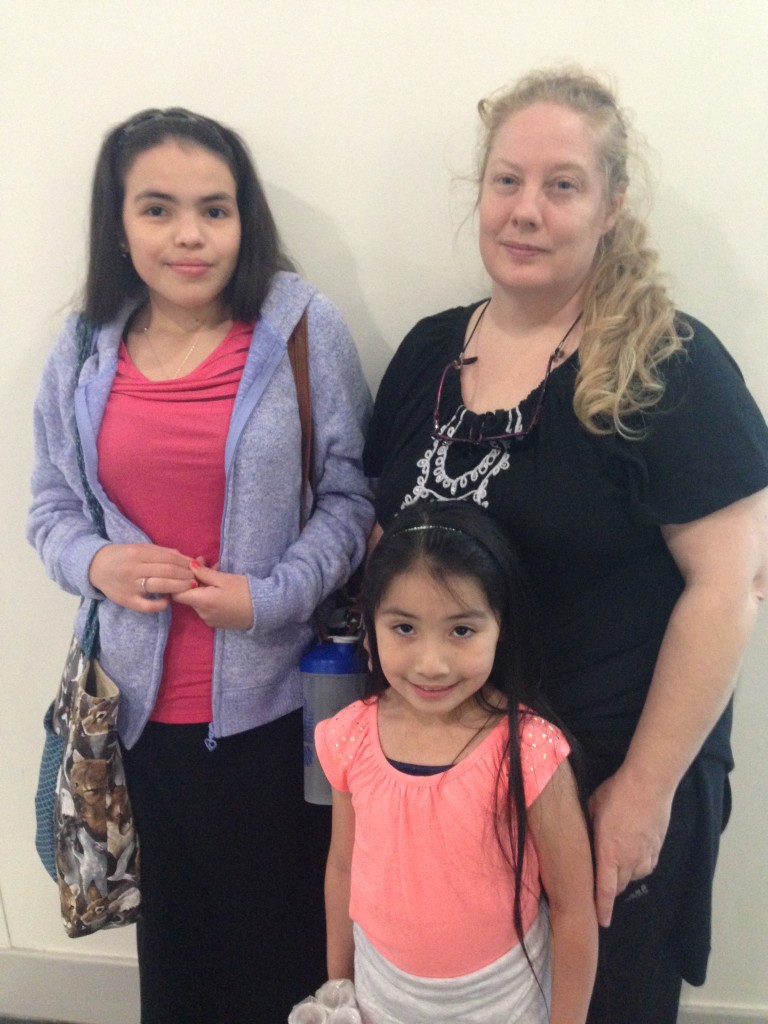 Destiny (age 7) and Makayla (age 16) had a great time having their mom, Tamara, guide them around the vendor floor.  Tamara is a busy quilting mom. She has ten children – six girls and four boys – and they all know how to quilt!! Tamara said she has always loved to sew. Her first project was a baby quilt that she had to "cut out a ridiculous amount of squares." She later enrolled herself and a daughter into a parent participation quilting class so that they could both learn the "right way" to quilt. Makayla first learned to quilt from her mom five years ago. One of her favorite projects she has made is a hidden nine patch quilt. Destiny started out as her mom's official seam ripper when she was just three years old!! Destiny began quilting two years ago and has made her own twin bed quilt out of flannel squares. All three ladies enjoyed seeing the quilts on display and getting ideas for their next projects.   
Happy Mother's Day to quilting moms everywhere.
]]>