<![CDATA[
Carolyn Reese has nine grandchildren and most have been involved one way or another with Road to California.
[caption id="attachment_2187" align="aligncenter" width="609"]
Carolyn with son Mike's family that includes grandson Matt and granddaughter Sarah[/caption]
Sarah Reese Moore and Matt Reese are the children of Carolyn's oldest son, Mike. Sarah has had all sorts of involvement with Road from modeling as a kid at the Hoffman Challenge Fashion Show, handling Road quilt entries and helping out with customer service. She has worked in the Road Booth and currently oversees the accounting and tax responsibilities for the show. Matt is Road to California's current Show manager.
Erika Reese, Carie Reese Ruiz, and Mary Beth Reese are the daughters of Carolyn's second son, David. When the Reese family started with Road to California, these three granddaughters were freckled faced little girls who asked guests for their tickets at the dinner tent and modeled in some of the fashion show events. Erika is Carolyn's oldest grandchild. When she was in junior high, Erika worked in the Fabric Patch booth.  In 2003, she and Carie took over as co-coordinators doing all the planning and prep with Carolyn and were also co-show managers during the show.  In 2005, Erika began working for Road full time as the lead Show Manager. At the time, she was the only other full-time employee (besides Carolyn) that worked year round in planning the show.  Erika left full time work with the show after the 2008 Road to California to pursue a career based on her bachelor's degree in science. She still helps out at night and on weekends as needed.
[caption id="attachment_2188" align="aligncenter" width="639"]
Carolyn with David and Susan Reese and granddaughters Ericka and Mary Beth[/caption]
Carie, is a full-time wife and mother living in Virginia, and is not able to be actively involved with Road at this time.
Mary Beth has worked at the Road souvenir booth and currently is the Night Manager for the show, overseeing all of the evening classes. Her day job is an insurance underwriter at Mercury Insurance.
Carolyn's youngest son, Darrell, has three children: Rachel, Glenn, and Jillianne. All three have helped their dad with the set-up and taking down of the show and have worked at the Road Booth. In addition, Glenn has worked at the Information Booth and Jillianne has assisted with Vendor Relations.
[caption id="attachment_2186" align="aligncenter" width="618"]
Carolyn with son Darrell's family which includes grandson Glenn and granddaughter Jillianne[/caption]
Now, the next generation is getting on board!! Carolyn has five great-grandchildren and one on the way, a great-grandson due in October. 
Great-granddaughters Adrienne (5) and Paighten (3) are the daughters of Sarah and her husband, Adrian Moore, Jr. When they come to visit Road with their parents, the girls like to ride around with Gg (Carolyn) on her motorized cart, meeting all the guests and getting lots of attention!!!
Kevin Junior (KJ) (4), Laura (20 months) and Robert Glenn (6 weeks) are the children of Carie and Kevin Ruiz. Hopefully, they will be able to visit Road to California soon.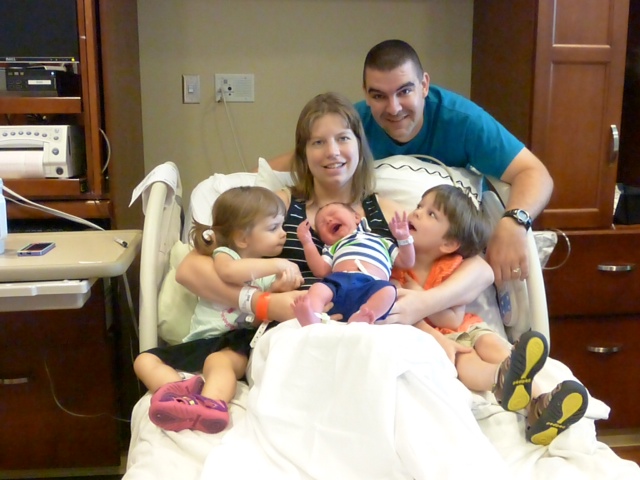 Being a grandparent and great-grandparent, not to mention owner of the Best in the West Quilt Show, is hard work—and a lot of fun!!!
Happy Grandparents Day to Carolyn Reese.
]]>