<![CDATA[Road to California's founder, Carolyn Reese, set the bar high for our unique, second largest quilt show in the United States. Under her leadership, Road to California has grown from a small event with just a few classes to our current week long premiere quilt show hosting over 39,000 visitors from all over the world. Carolyn provided the vision for our show that includes hundreds of quilts on display, awards over $92,000 in cash prizes, classes taught by experts in the quilt and fiber art world, and over 225 nationally and internationally known vendors. Born on Halloween, Carolyn felt there were no tricks when it came to overseeing Road to California but there certainly were plenty of treats. A love for family, friends, and quilting, combined with a keen business sense, all came together for Carolyn one  special week in January each year.  
What do you know about Carolyn Reese?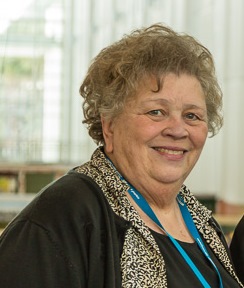 Personal: Born on Halloween on her grandparents' homestead in Oklahoma, Carolyn and her parents moved back and forth between Oklahoma and California twice before finally settling in Southern California in 1953. Carolyn's Halloween memories revolve around trick or treating with her children when they were growing up. Since becoming involved in the quilting world, she has spent many Halloweens at trade shows. How does Carolyn know she's getting a call on her cell phone? It rings a haunted house melody.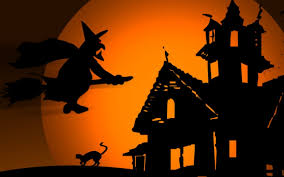 When did you learn to sew? I learned to sew on my Grandma Anderson's treadle machine. By the time I was a freshman in high school, I was making my own clothes. I worked in the yardage department of the May Company store in Lakewood when in college. We used machines to measure the fabric and then tore it off the bolt. Several years later, I sewed Barbie clothes and sold them at a local department store to make money for Christmas.
How did you get in to quilting? Raising a family of three sons and a daughter, I found myself a displaced homemaker after 27 years of marriage. My mother and I decided to open a fabric store, The Fabric Patch. We soon found that we were the last two women in the area still making their own clothes. I decided to take a quilting class taught by Blanche Young in 1981 and soon after, we changed the emphasis of the store to quilting. (I finally put the binding on that first quilt to finish it in 2011).
How did The Fabric Patch become a trendsetter in the quilting world in southern California? We were one of the first quilt shops to be a vendor at guild quilt shows, one of the first in the country to offer "Mystery Weekends," and the first to offer fiction books about quilting. I was instrumental in the forming of the Southern California Association of Quilt Shop Owners and started the Quilters Run in Southern California. I sold the store ten years ago.
When did you get involved in Road?
I purchased the
 Road to California
brand when it was just a few classes, nothing more. I had a vision to turn it into something more: classes and a quilt show. Road was first held in Anaheim and as it grew, I moved it to Ontario, California, first in the Marriott Hotel. When I was able to add the quilt show, the Marriott could no longer accommodate us, so we moved to the Hilton hotel. The show was located in the atrium of the hotel. We continued to grow in scope and attendance and moved to our current location at the Ontario Convention Center where we are their largest client.  2018 will mark Road to California's 23rd year.
What did you value most about Road? Seeing all the people walk around with a smile on their face, forgetting their problems and having a good time.        
Even though Carolyn retired last year from Road to California and her grandson Matt Reese is now the owner of the show, her heart is still with the show. Don't be surprised if you see her at Road 2018 tooting along on her sit-down scooter, waving hello and encouraging a new generation of quilters.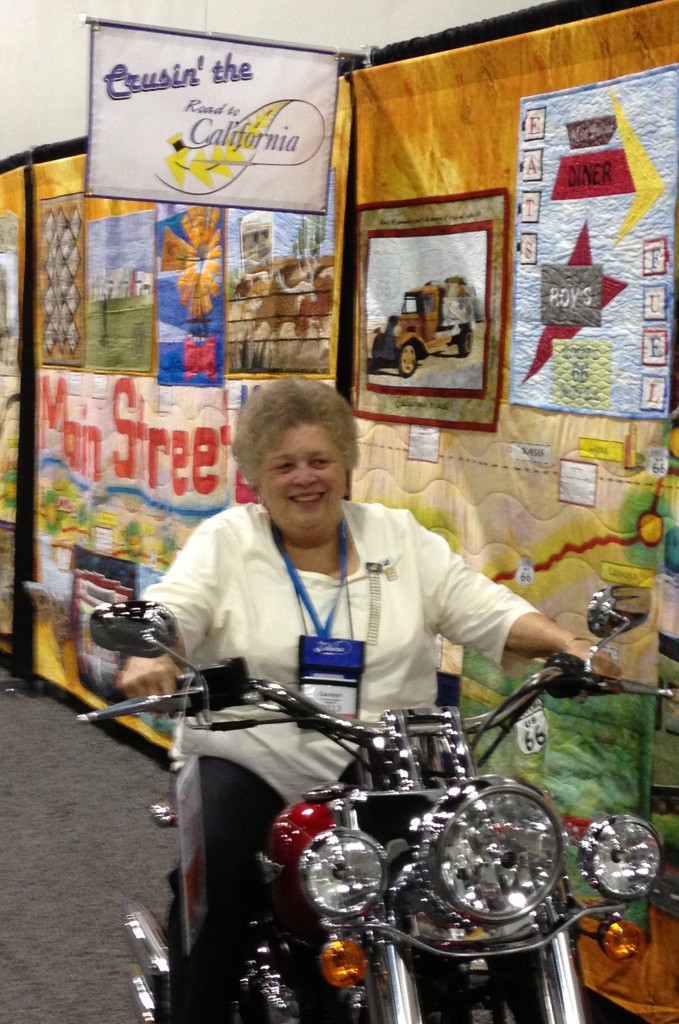 ]]>