<![CDATA[Mel Beach will be teaching four classes at Road to California 2019:
3001C Magnificent Mandalas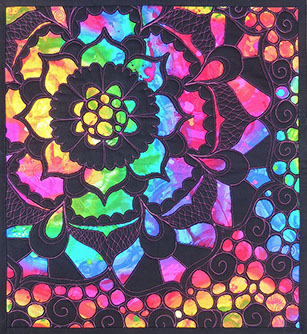 4002C Slice of Improv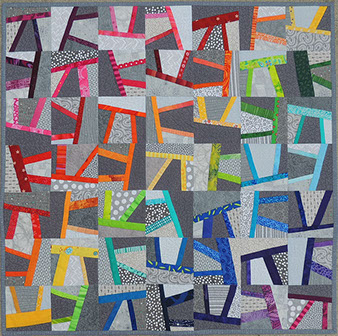 5002C Mod Molas & Bright Blooms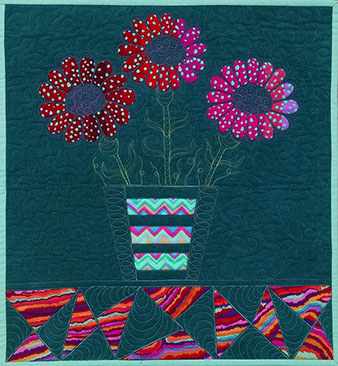 6002C Mod Mandalas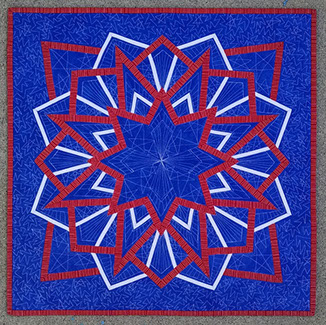 Making a t-shirt quilt first introduced Mel Beach to quilting. In 2003, she had a stack of old          t-shirts from high school, college and summer camp that she assembled together into a t-shirt quilt. It traveled all over the country with Mel and served as a reminder as to how far she has come as a quilter.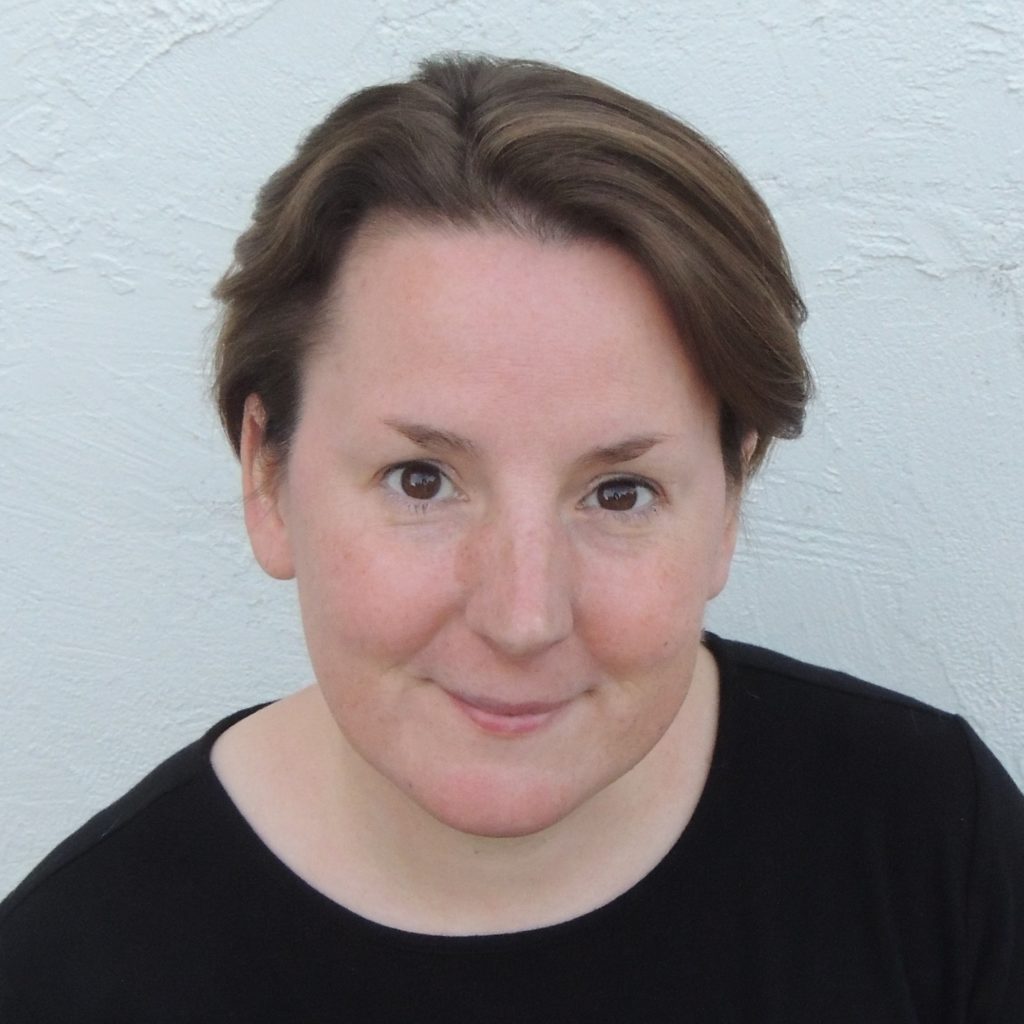 Mel's favorite part about quilting is to pull fabrics together for a new project and come up with a fun design.  She also loves transforming her quilt tops with beautiful, modern quilting designs. The least favorite part of making a quilt for Mel is when the quilt isn't speaking to her, usually when she's trying to figure out a layout and/or determine the quilting. Using a design wall helps her explore different layouts and compositions.  A sheet of acrylic plastic and some dry erase markers also come in handy for auditioning different quilting motifs. Where does Mel do her quilting? Her studio occupies her formal living room. Her partner is super handy and helped her to transform the room into a fabulous space for her to design and quilt. He converted an IKEA table into a sewing table by carving out a hole and setting Mel's machine into a set-in shelf so that she had a large flat space for quilting. Her partner also built a custom wall unit to store all of Mel's rulers and notions, as well as large benches that store batting, travel gear and make for great seating for Mel's two pups to look out the window.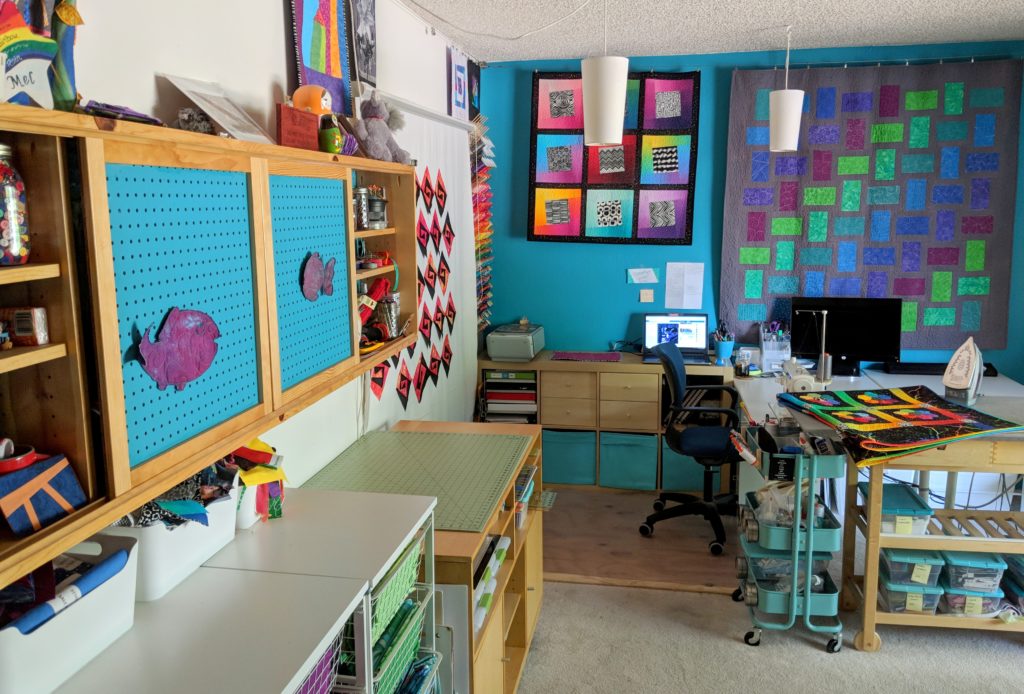 The
two quilting tools
that are always close are Mel's
camera
to help her document her quilt making process and aide with design decisions and a trusty
roll of blue painter's tape
which is super handy for accurate cutting, labeling blocks, mark-free quilting lines, and so much more! When Mel isn't quilting, she loves going for walks with her two rescue pups, Panda & Susie Q, and taking pictures along the way. For the past 2 years, she has been taking Comedy Improv classes and routinely performs in comedy improv shows (similar to Whose Line Is It Anyway). Mel shares, "Not only have these classes helped me be more comfortable with public speaking and teaching, they also help me to think quickly on my feet, explore new possibilities, and they are so much fun!!!" Mel started teaching quilt making classes in 2015 when she was asked to lead a quilting demo for her guild. Mel said, "It was such a positive experience all around with lots of happy finishes.  Less than a year later, I started to promote myself to other guilds and soon joined the quilt teaching circuit." Mel's favorite part about teaching classes is that she loves "watching the transformation among participants as they learn new techniques. Some may come in feeling initially nervous yet leave feeling confident and excited about learning a new technique.  I also really enjoy watching quilters add their own fun twists to the technique and make it their very own!" [caption id="attachment_6042" align="aligncenter" width="452"]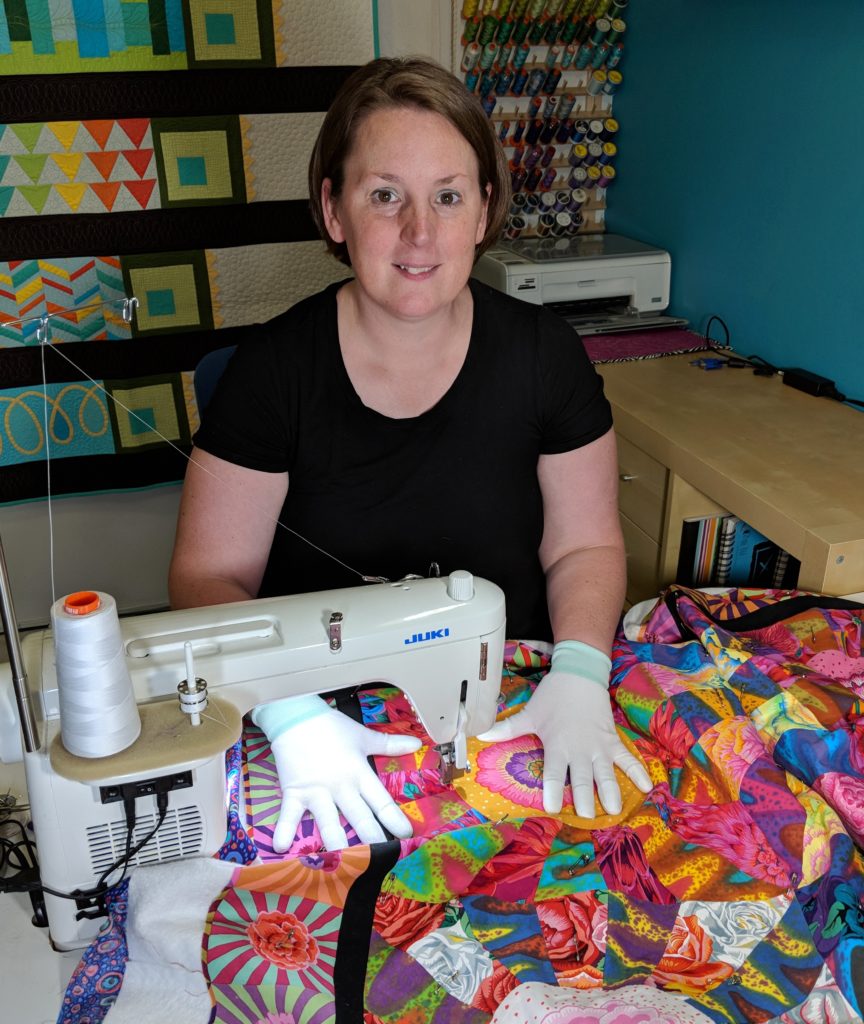 Maker:L,Date:2017-9-30,Ver:5,Lens:Kan03,Act:Kan02,E-Y[/caption] What goals does Mel have for her Road students?  There are four:
Have fun!
Try something new and different!
Be inspired!
Make it your own!
While her quilts have ventured to Road several times, Road 2019 will be Mel's first time being at the show. She will be traveling from San Jose, California and says that she is "thrilled to be teaching several modern workshops.  I am especially looking forward to seeing all the amazing quilts that will be on display and visiting the vendors." ]]>