<![CDATA[
Annie Unrein, owner of ByAnnie.com, knows a lot about keeping things organized. For one, she used to be a Certified Public Accountant. Having order was her life then and continues today. She has a special interest in keeping her home organized, especially her sewing room.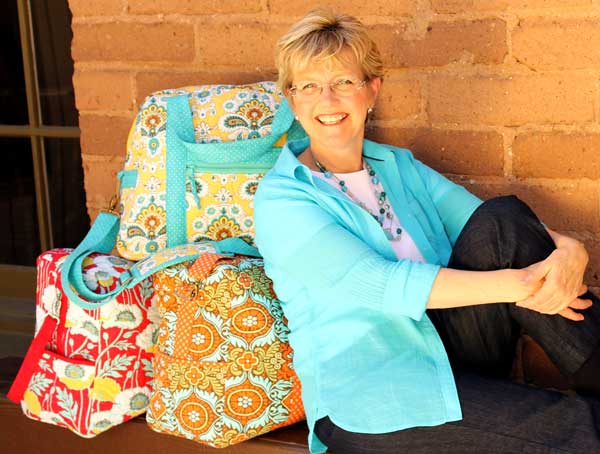 Fifteen years ago, Annie's passion for organizing led her to create patterns for bags that keep things organized not only around the house but when traveling too. Annie developed an online class on the web site, Craftsy, showcasing how to make her travel bags. It became apparent very quickly that other people saw the value of being an organized traveler, as over 9,000 people signed up for Annie's Craftsy class in just the first six months!!   
At her Road 2015 class, Let's Get Organized, Annie offered 3 Top Tips for making useful, fashionable, and efficient handbags, purses, and organizer bags:
[caption id="attachment_2994" align="aligncenter" width="597"]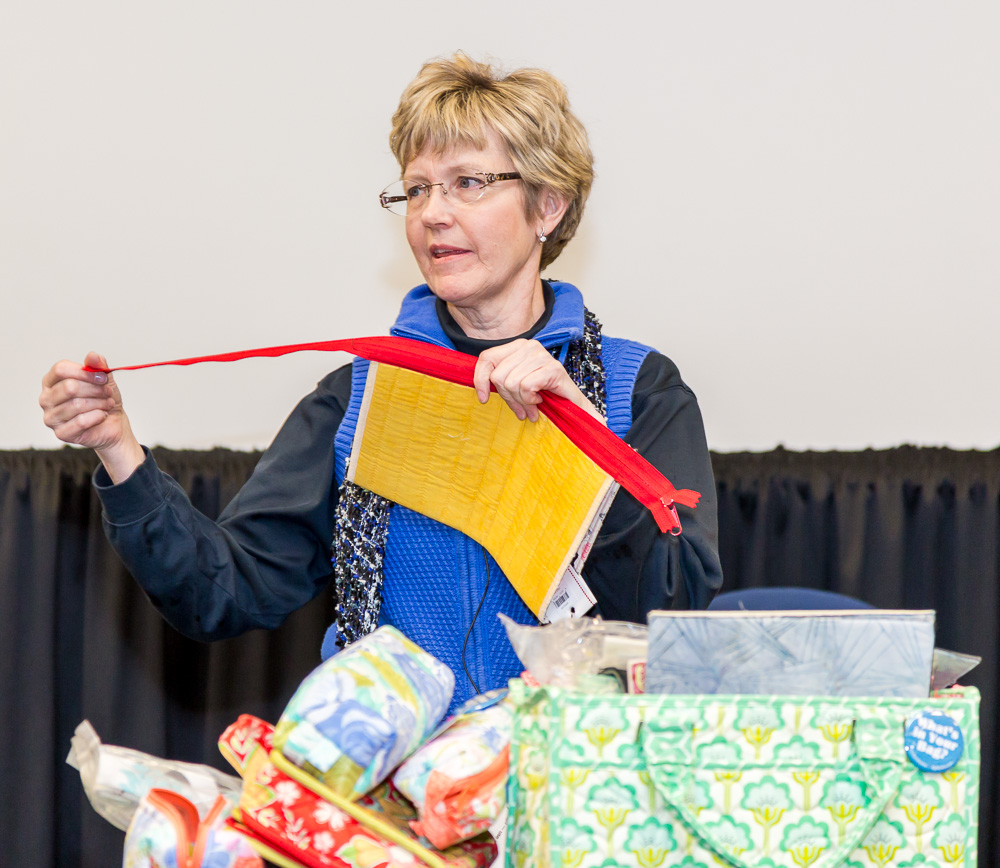 Photo by Gregory Case Photography[/caption]
1)      Handbag Zippers are a must!! Clothing zippers are not wide enough, long enough, or sturdy enough to hold up to all the constant opening and closing.   
2)      Proper Zipper Form. Sewing a zipper in your project is not like how you did it in HomeEc. The best way to put a zipper in a project:
∙ Make sure the zipper is all the way shut
∙ Lay the zipper face down on top of the fabric, allowing it to hang over on both ends
∙ Stitch zipper down with a ¼" seam 
[caption id="attachment_2993" align="aligncenter" width="598"]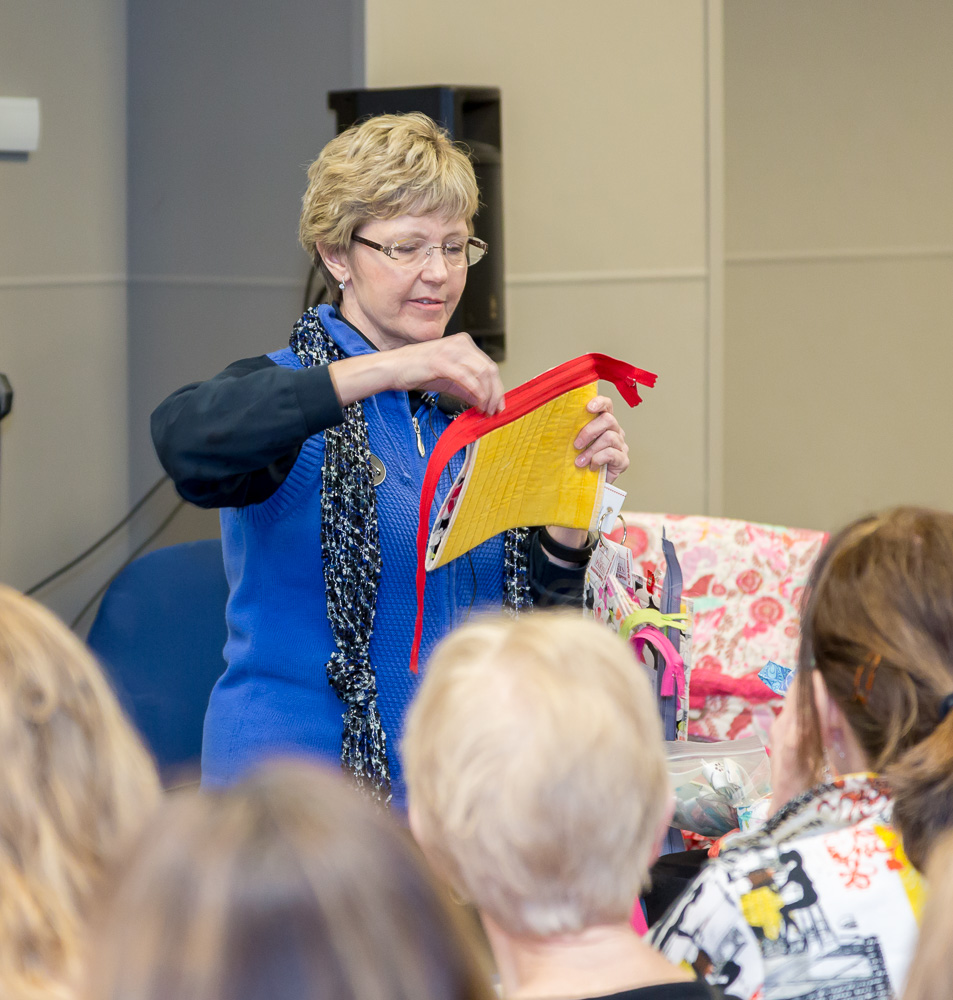 Photo by Gregory Case Photography[/caption]
∙ Turn zipper over and finger press the zipper tape so that it lies flat. Stitch again along zipper tape
3)      Vinyl is Versatile. Vinyl is a great addition to handbags, purses, and organizer bags. Always use heavy, 16 gauge, premium weight vinyl, 50 weight polyester thread, and a 90-14 topstitch needle (the eye is twice as big).  There is no need to change the stitch length on your machine. To avoid static when sewing vinyl, use the tissue paper that comes with the fabric as a backing between the fabric and the sewing machine. Simply tear away when you are done stitching.
Annie, along with Road to California, is sponsoring the Purse and Handbag Challenge. Using Road's 20th Anniversary fabric as the foundation, participants are encouraged to use their imagination in embellishing their designs.
With spring just around the corner, there is no better time to get organized around the house and for upcoming trips. Sewing handbags, purses, and organizer bags – using Road to California Fabric – is a great way to start!!!
]]>