<![CDATA[To encourage and celebrate the current popular trend of homemade bags and totes, Road to California and ByAnnie.com  sponsored a Bag Challenge at Road to California 2018.Participants submitted their finished bags to compete for cash and prizes which were awarded during the show.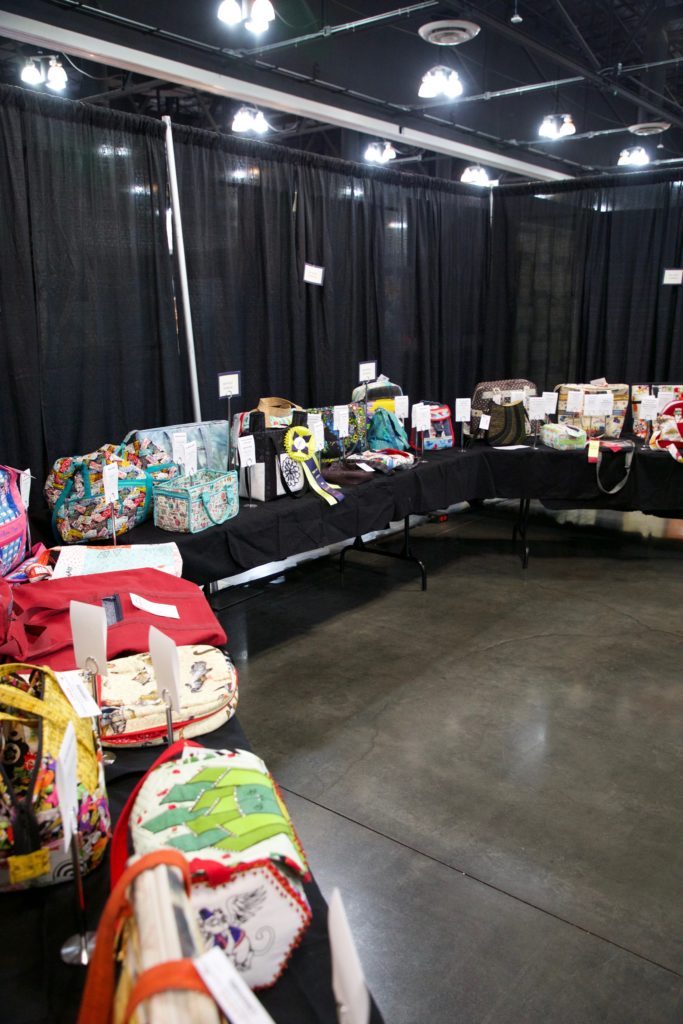 The judges were delighted at the 31 entries and had a difficult time choosing the top five prize winners. Here are the winners along with the judge's comments: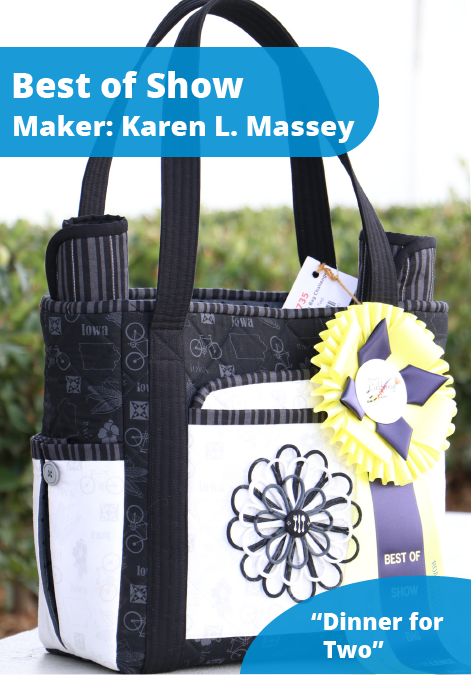 Karen's original design received $400 from sponsor Road to California. Karen has used her bag for numerous family reunions. The bag carries plates, wineglasses, wine bottle, silverware. napkins, placemats, potholders, serving spoon, & napkins. A unique feature is that she used elastic ponytail holders for the expandable side closures and the bow is a separate pattern that consists of bias strips sewn and turned over yarn. Comments from judges: The silverware set on the front button is awesome! This bag is incredible! Bias strips OVER YARN are perfectly done. Amazing. Never would I have guessed this was not commercial cord. Well done!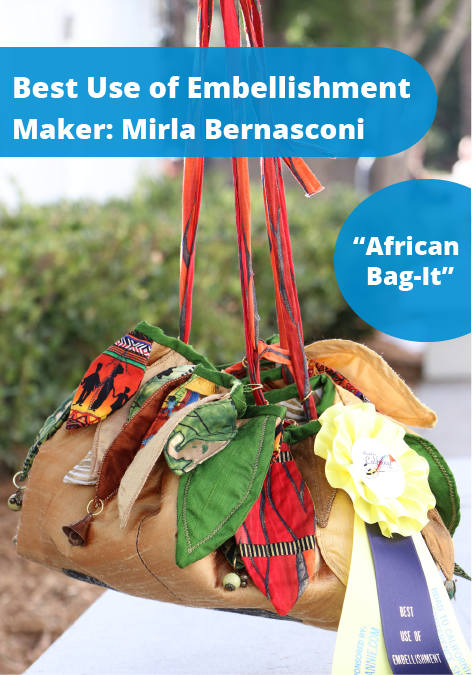 Mirla used a Cecile Franconie pattern to showcase her large collection of African fabrics. This jewelry bag has pockets for make-up as well as jewelry. Comments from judges: Love the Bohemian feel of this bag, with its intricate and unusual construction. Love the bells, charms and special gold stitching. Great use of different fabrics, and nice, consistent mix of textures.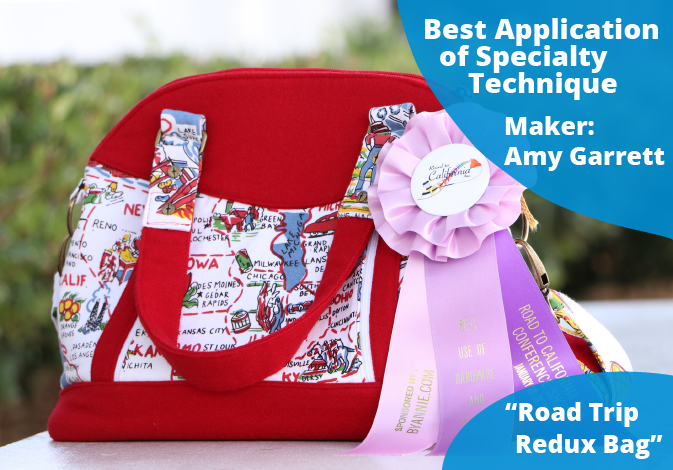 Amy was looking for a way to use up her stash when she created this bag. It was inspired by a 1950's style vacation souvenir tablecloth and two leftover garment sewing fabrics, red wool and blue/white striped cotton. Recycling these materials helps Amy remember memories of past trips. Comments from judges: Very interesting! Love the wool (stunning) and rivets. Good fussy cutting. Very well made! Love the special pocket inside.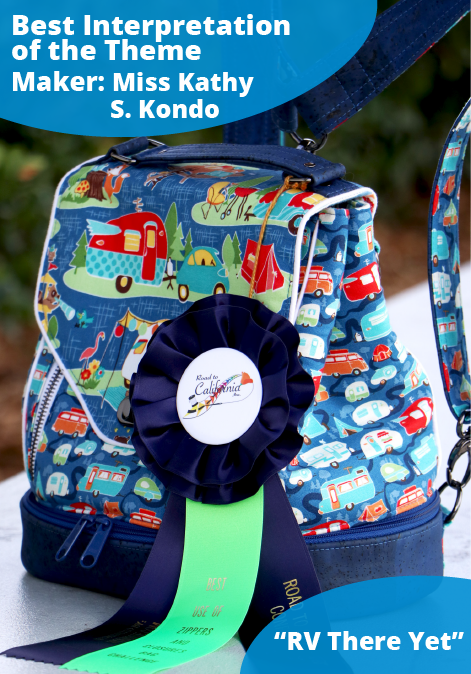 Kathy loves to wear backpacks when exploring and traveling. She has an RV and travels throughout the US in it. Backpacks free up her hands and can carry a lot of things. The train case bottom separates items for easy location. It also has a convertible strap that can be changed from backpack straps to a cross body or over the shoulder style bag. Comments from judges: Beautifully made and perfectly done. Great job with all the zippers. Love the cork-bottom and fabric combinations. The cording in seam is beautifully done!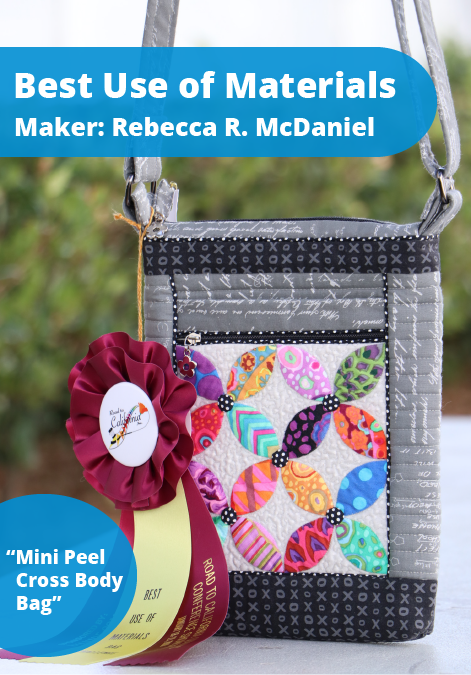 Rebecca gives lectures on her quilts to local quilt guilds as well as teaches Orange Peel machine applique. She needed something to hold the money she gets for selling her patterns as well as her iPad when she is doing her presentations and came up with this idea to showcase her skills with this purse. Comments from judges: The Trapunto flowers are gorgeous! 5 stars on the cotton, lining and quilting. Love the Orange Peel design. Good contrast. Beautiful! Road and ByAnnie.com will be sponsoring another bag challenge soon. Start thinking about  your designs and styles and stay tuned for details.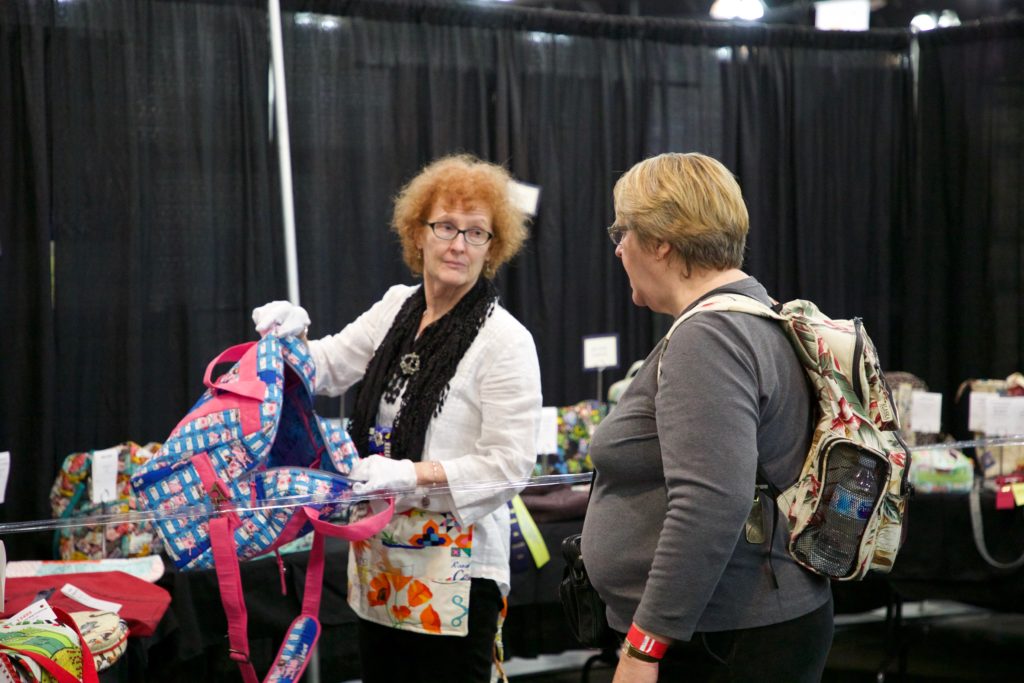 ]]>