<![CDATA[
Have you caught the latest handbag trend?  Here's a way to join in — and possibly earn a great prize!!

Road to California, ByAnnie.com and ByAnnie's Soft and Stable, have partnered to sponsor the Road to California Bag Challenge. Cash prizes and merchandise totaling $1,000 will  be awarded for purses or bags made from Road's 20th Anniversary Commemorative Fabric, designed by Alexander Henry Fabrics.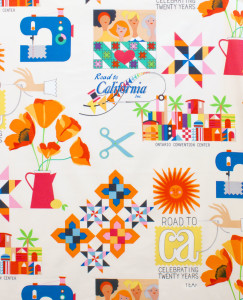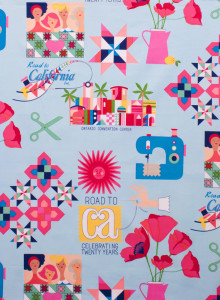 Bags or purses can be any size or style, uniquely designed or made from a pattern and can include other fabric, embellishments, hardware, or stabilizers. Entries will be juried and the winners, along with a few additional selected entries, will be displayed at Road to California's 2016 show.
What are the prizes being offered for the Road to California Bag Challenge?
Best of Show: $400 Cash Prize from Road to California.
1st Runnerup – $300 gift certificate from ByAnnie.com
2nd Runnerup – $200 gift certificate from ByAnnie.com
3rd Runnerup – $100 gift certificate from ByAnnie.com
The deadline for the contest entry is October 1, 2015. Rules and the official entry can be found on the Road to California and ByAnnie.com websites.
You can order the exclusive Road to California 20th Anniversary commemorative fabric online at Road's store.  The fabric is a limited printing and will not be reprinted, so be sure to order early. 
Looking for ideas to design your bag? ByAnnie.com featured some great bag designers on their blog who shared their expertise and inspiration. Check out these fabulous designers including Annie from ByAnnie.com,  Kat from StudioKat Designs, Trisha from Trisha Jane, Sam from Hunter's Designs, Marcea from Abbey Lane Quilts, Ginnie from Wonder Woman Quilts, Nancy from Pink Sand Beach Designs, and our very own Carolyn Reese.
Good luck. We can't wait to see what you come up with.
]]>