<![CDATA[Cherrywood Fabrics not only makes distinctive suede-like, solid colored, hand dyed fabrics. They also sponsor unique quilt challenges. First was their Wicked Challenge in 2014.  Based on the hit musical, entries had to include specially dyed lime green fabrics (Cherrywood Wicked Greens) and black in their designs. The traveling exhibit was displayed at Road 2015 to much fanfare.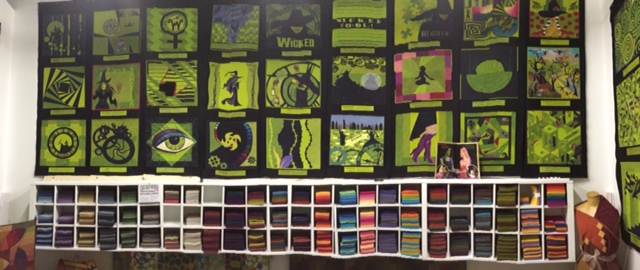 Cherrywood's second challenge was The Lion King in 2016.  All entrants started with the same four hand-dyed Cherrywood fabrics (in golds and black) and designed their own original quilts within a 20-inch square. What made this theme especially significant was that 2017 is the 20th Anniversary of The Lion King musical. The traveling exhibit began 2017 at Road to California and will end its tour in November 2017 at the Minskoff Theatre in New York.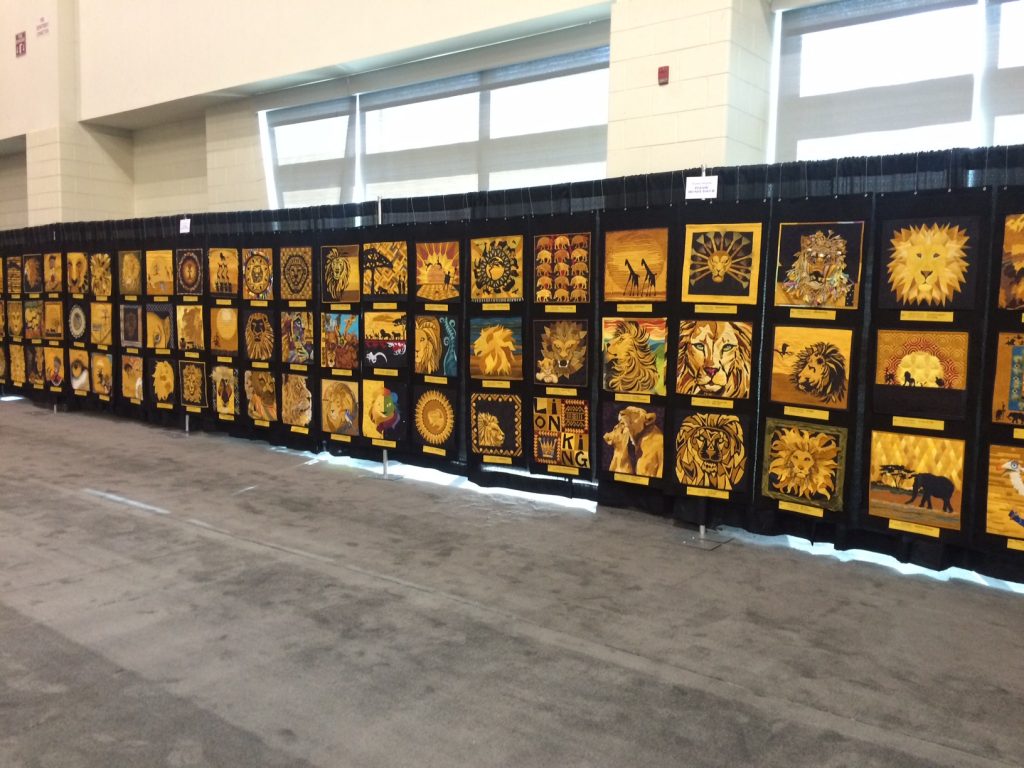 During Road to California 2017, the next Cherrywood Challenge was announced – and it's not based on a musical. Instead, the 2017 Cherrywood Challenge is a tribute to Vincent van Gogh, one of the world's beloved artists. Entrants are encouraged to use Vincent van Gogh's paintings as inspiration to think "outside the box" in creating new fiber art.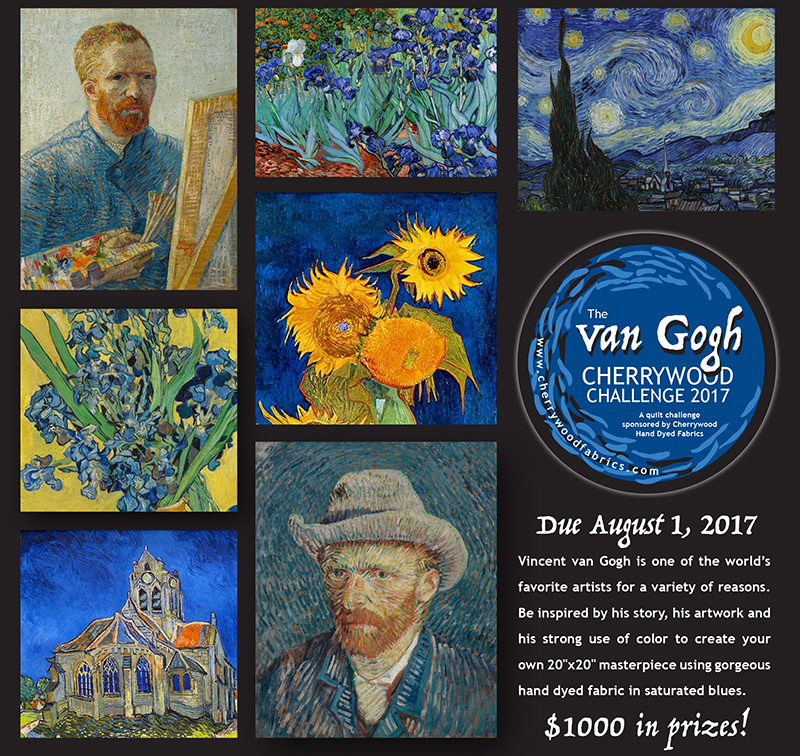 As with Cherrywood's other challenges, each entry must include three official Cherrywood fabrics (this time they are the van Gogh Blues) and black. The quilt must "read" blue; 60-70% of the quilt top must be in blue hues. Accent colors may be used but they have to be Cherrywood fabric.
The final size of the quilt is 20" x 20" consisting of a top, a middle and a backing with a maximum thickness of one inch.  Any technique or fabric manipulation is acceptable as long as it maintains the color and character of a textile quilt. Embellishments may be added, with the exception of glitter, but must stay within the 20-inch size. No sleeve is required. The cost to enter the challenge is $45.00 and includes the registration fee, shipping, return shipping and one fat quarter of each of the required fabrics.  Photos of the entries must be received by Cherrywood by 11:59 PM on August 1, 2017. Finalists will be announced and notified by email on August 11th. Finalist quilts are to be sent to Cherrywood Fabrics by August 25th. And then on September 1st, the winners will be announced as well as the quilts that will be included in the traveling exhibit. Cash prizes totaling $1,000 is being offered to the winners.  Awards will be given for first, second and third place:
First Place – $700 Gift Card
Second Place – $200 Gift Card
Third Place – $100 Gift Card
The van Gogh Cherrywood Challenge Traveling Exhibit will debut November 1, 2017 at International Quilt Market and Festival in Houston, Texas. It will travel to quilt shows for at least one year through 2018, including at Road to California. We can't wait to see all the creativity in this exhibit.
For more information regarding
The van Gogh Cherrywood Challenge 2017
or with
Cherrywood Fabrics
, please visit their website.]]>